No Cook? No Problem! Breakfasts That Don't Require Heat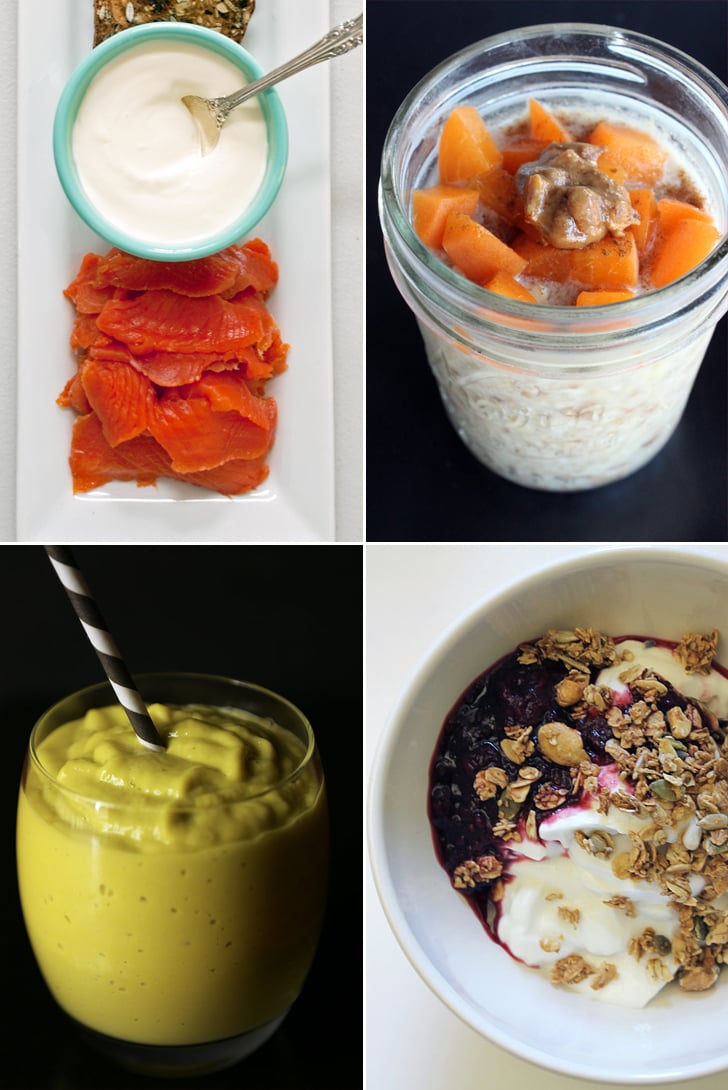 POPSUGAR Photography
POPSUGAR Photography
Gravlax, banana-almond smoothie, "everything bagel" cottage cheese: what do these foods have to do with one other? Well, the fact that they are no-cook breakfasts. When the weather's hot and there's no chance of turning on an oven or stovetop to break the morning fast, fill up on (and cool off with) one of these crave-worthy breakfast options.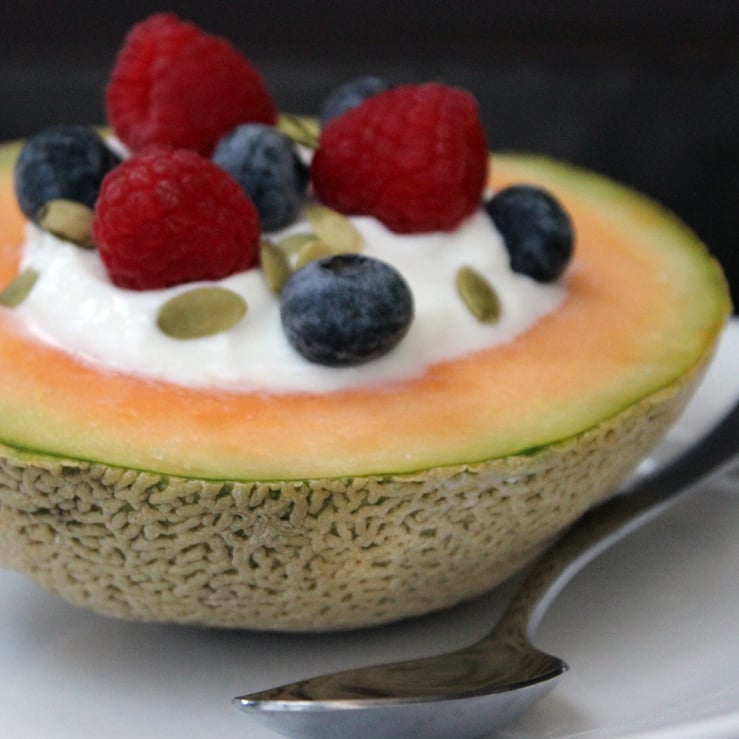 Cantaloupe Yogurt Bowl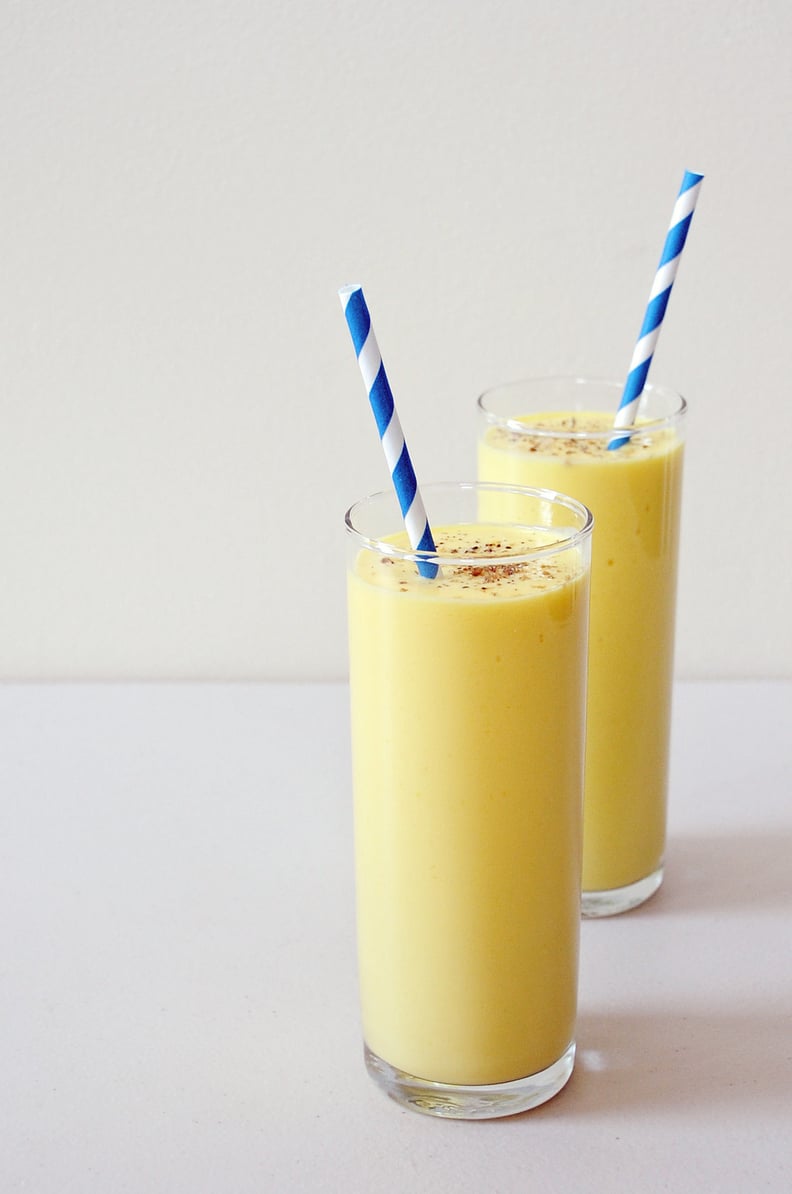 Mango Lassi
The yogurt and mango smoothie, also known as a mango lassi, makes for a sweet-tart way to start the day.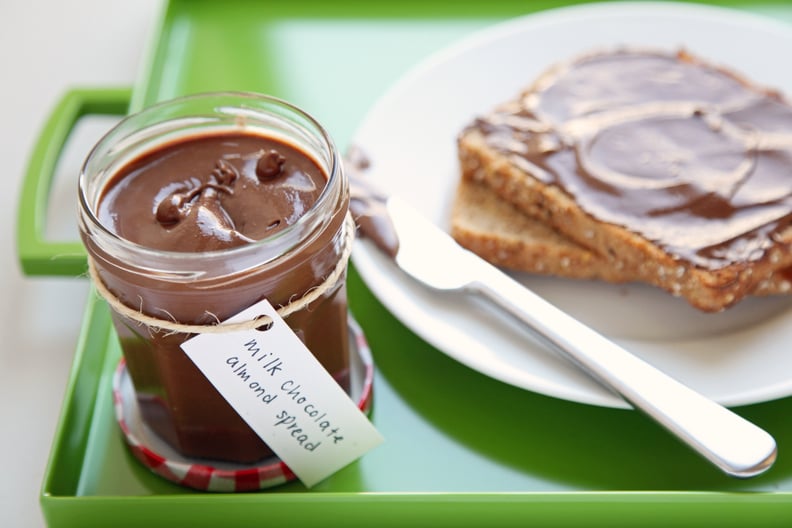 Almond Chocolate Spread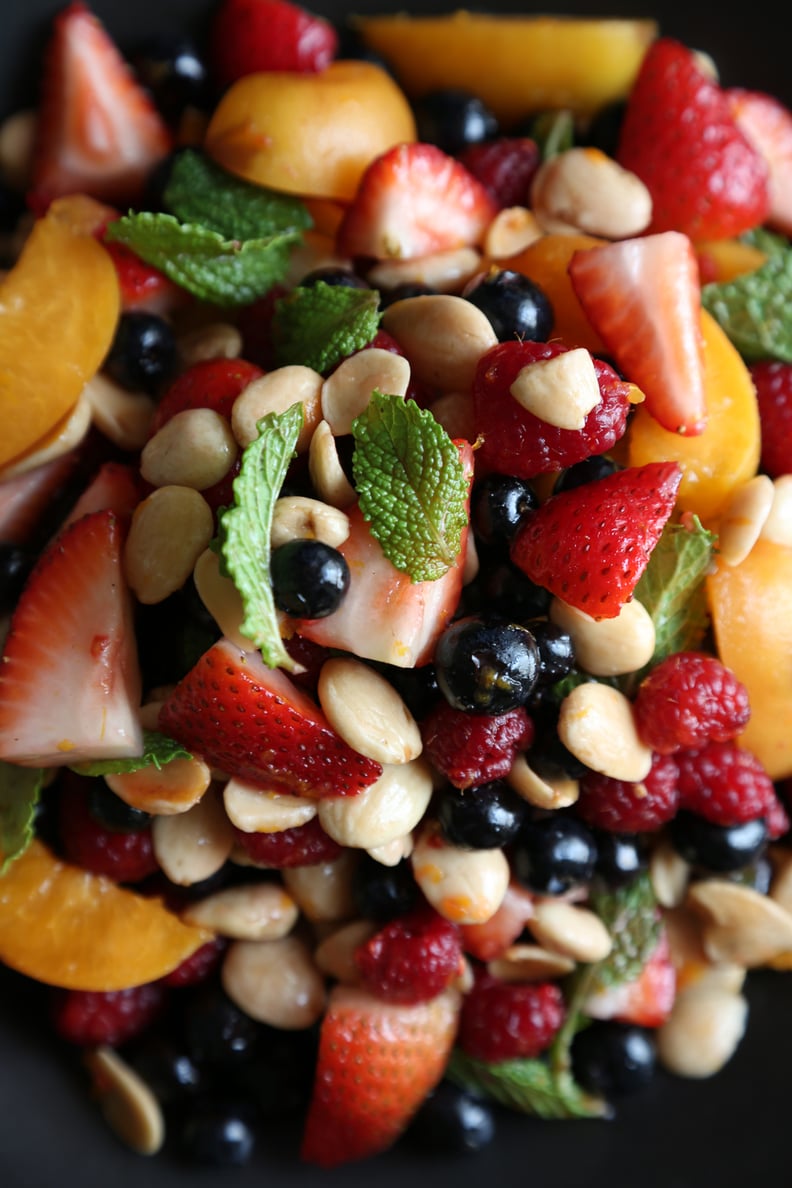 Summer Fruit Salad With Mint
Boost the flavor of your Summer fruit salad by tossing in mint and lemon zest. To stave off hunger, add Marcona almonds for a filling protein.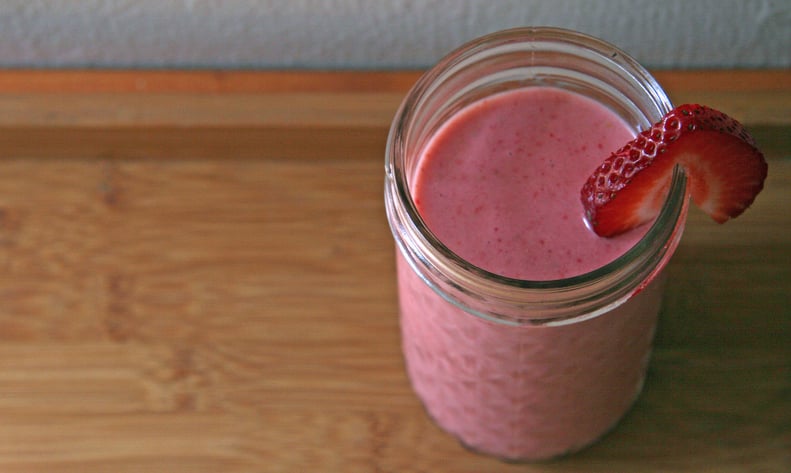 PB&J Smoothie
Bananas and berries may seem like the most obvious choices for a smoothie, but break the routine by trying this PB&J smoothie, a toast-less take on the sandwich.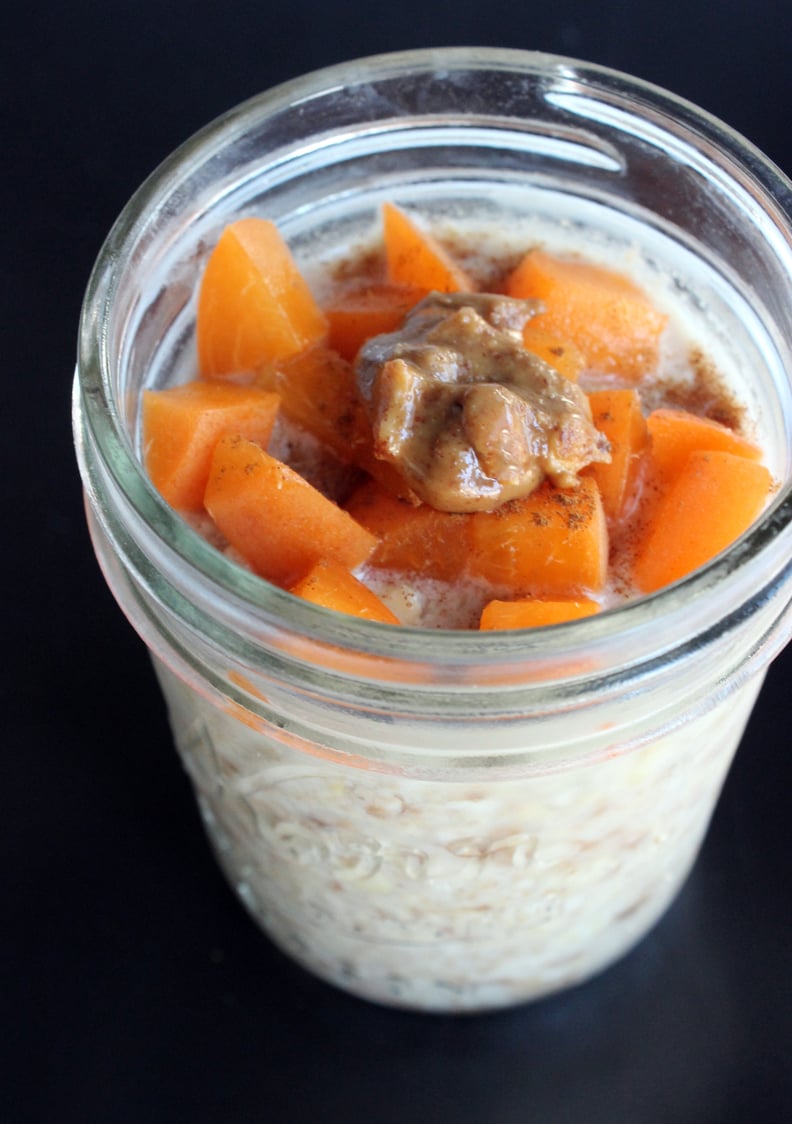 Overnight Oats
Let your refrigerator do the cooking. For a summery take on overnight oats, top it with almond butter, apricot, and cinnamon.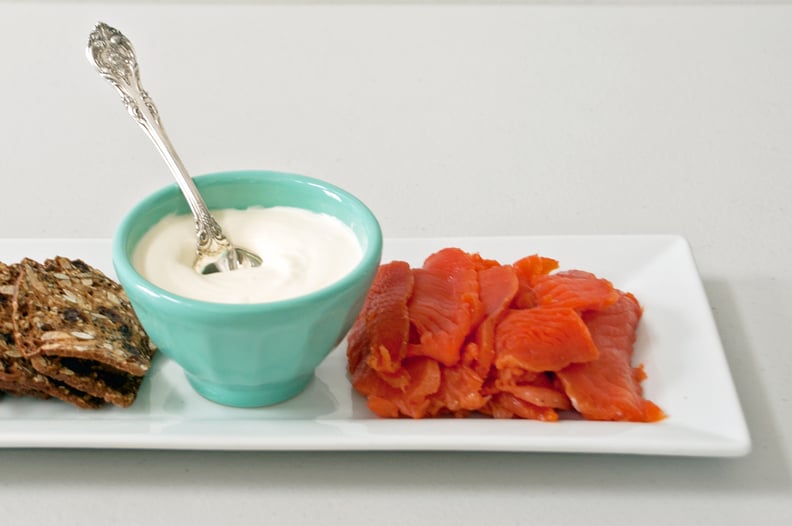 Homemade Gravlax
Curing your own gravlax couldn't be simpler. It just takes a few days in the fridge, then you're on your way to salty, salmony bliss.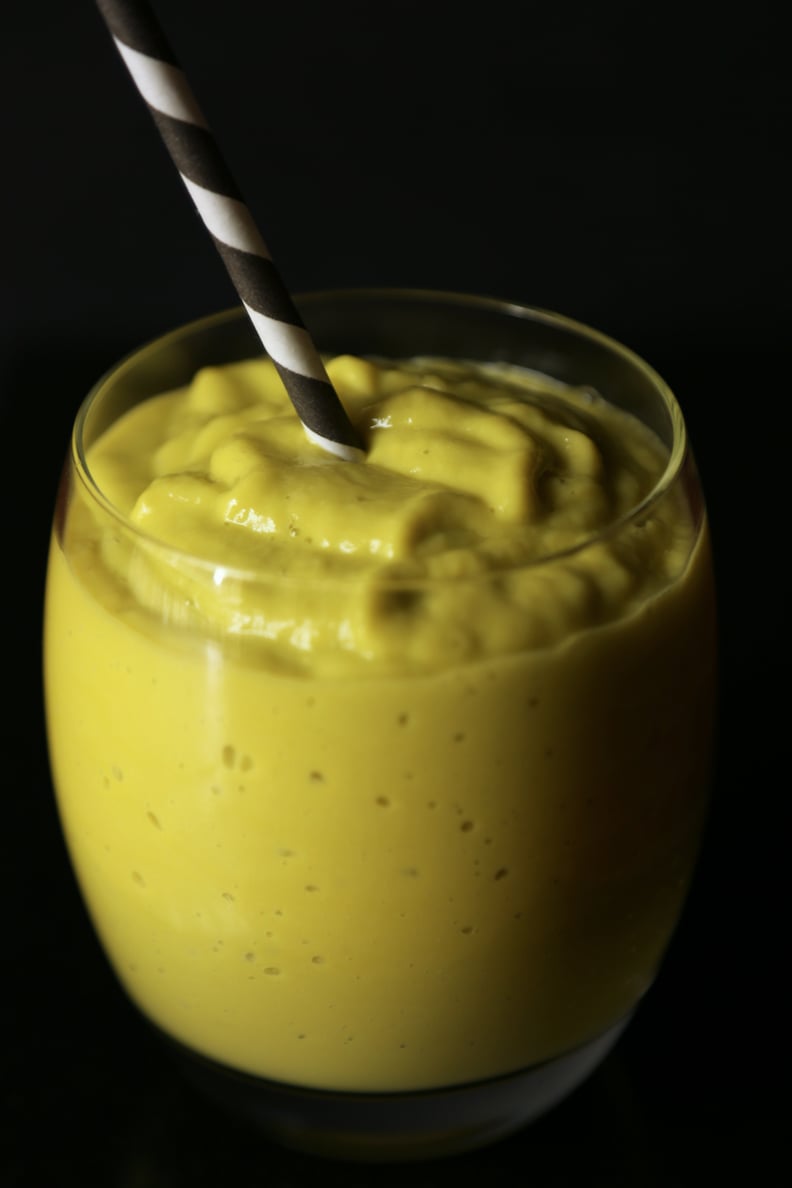 Tropical Green Smoothie
Avocado offers a green hue and creamy texture in this tropical smoothie with mango and pineapple.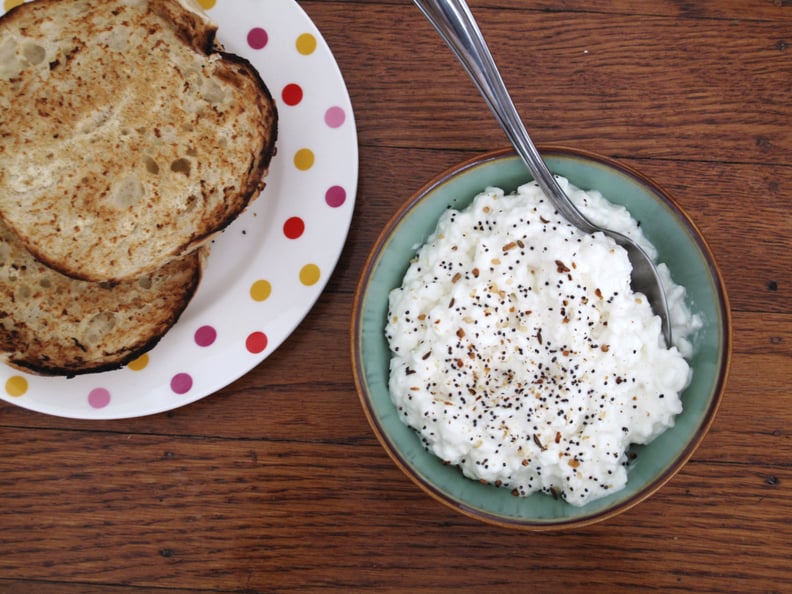 Cottage Cheese Toast
Flavor cottage cheese with a familiar mix-in like everything bagel spices, then dollop it over toast.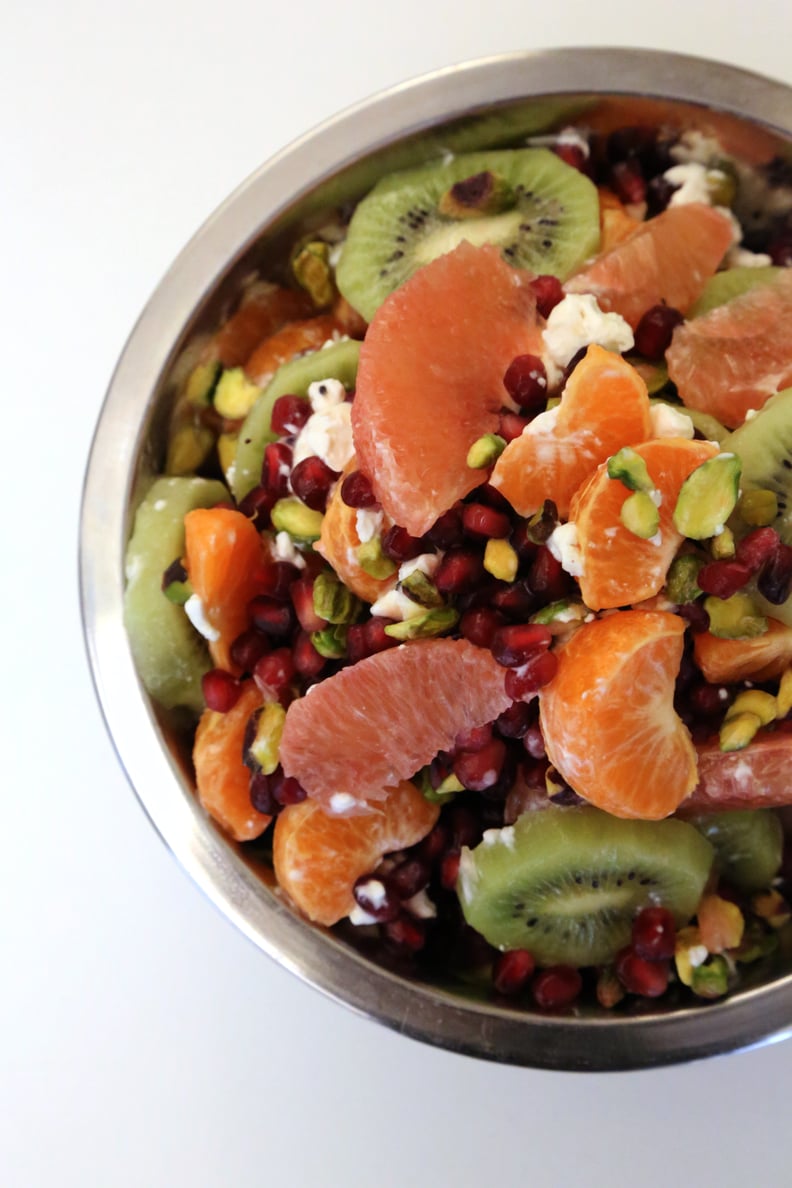 Citrusy Fruit Salad With Pistachios and Goat Cheese
Need new fruit salad inspiration? Look no further than this citrusy fruit salad with creamy gobs of goat cheese and crunchy pistachio nuts.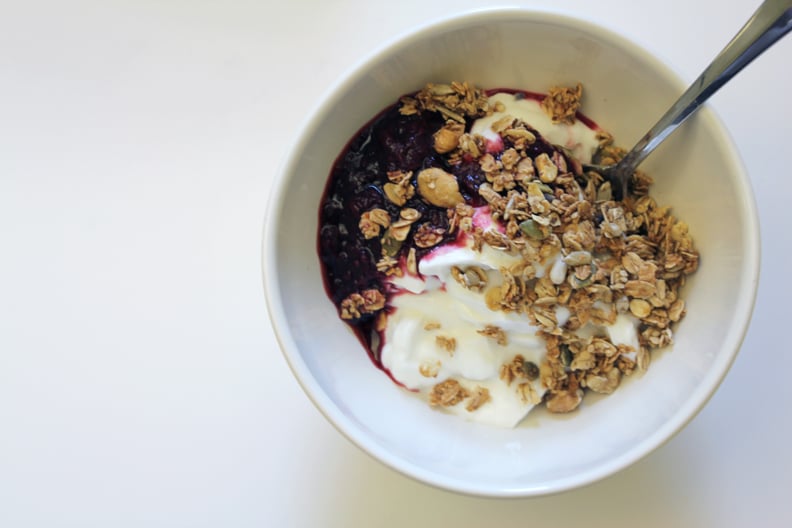 Greek Yogurt With Granola and Jam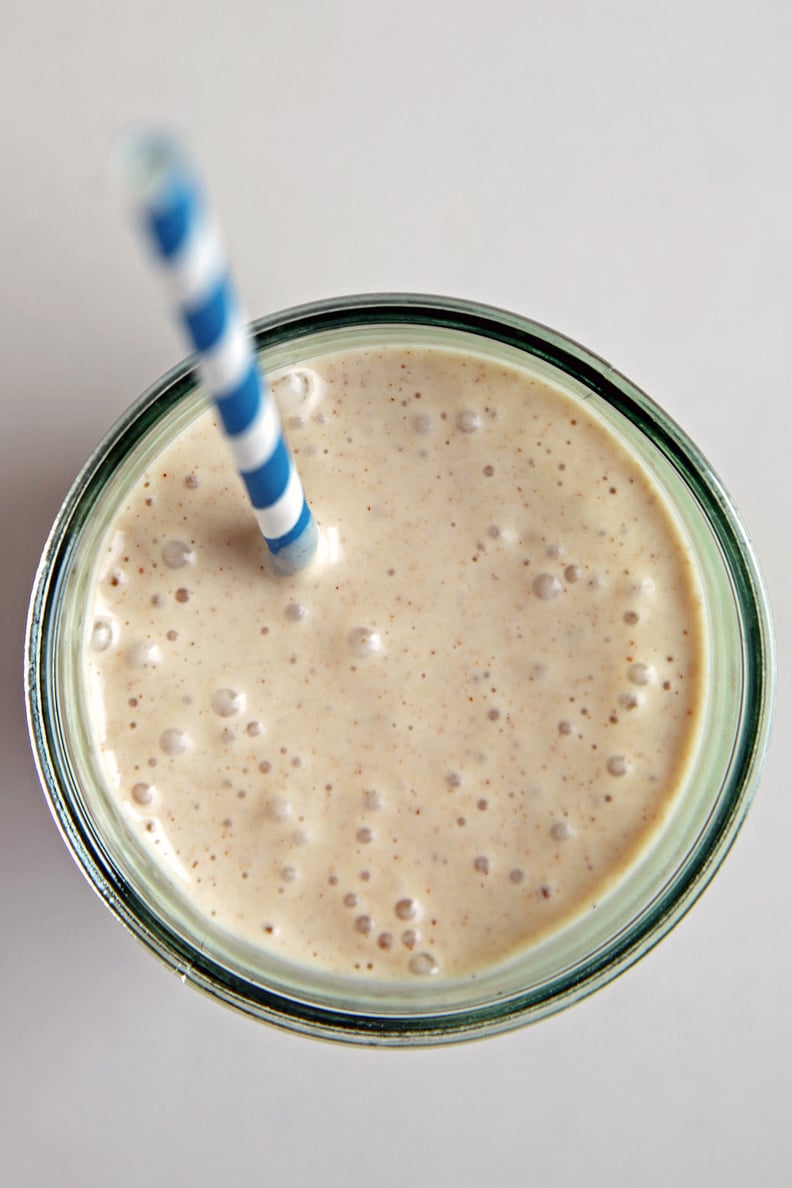 Banana Almond Smoothie
Banana and peanut butter usually go together in a breakfast smoothie, but change it up a bit by subbing in almond butter for a banana almond smoothie.
Avocado Tartine
Who can resist avocado toast? Rather than slathering butter on your favorite bread, try these savory toppings: avocado, hot sauce, salt, and pepper.