Dark Chocolate Espresso Protein Muffins Recipe
These Protein-Packed Muffins Are a Coffee-Meets-Chocolate Daydream in Your Mouth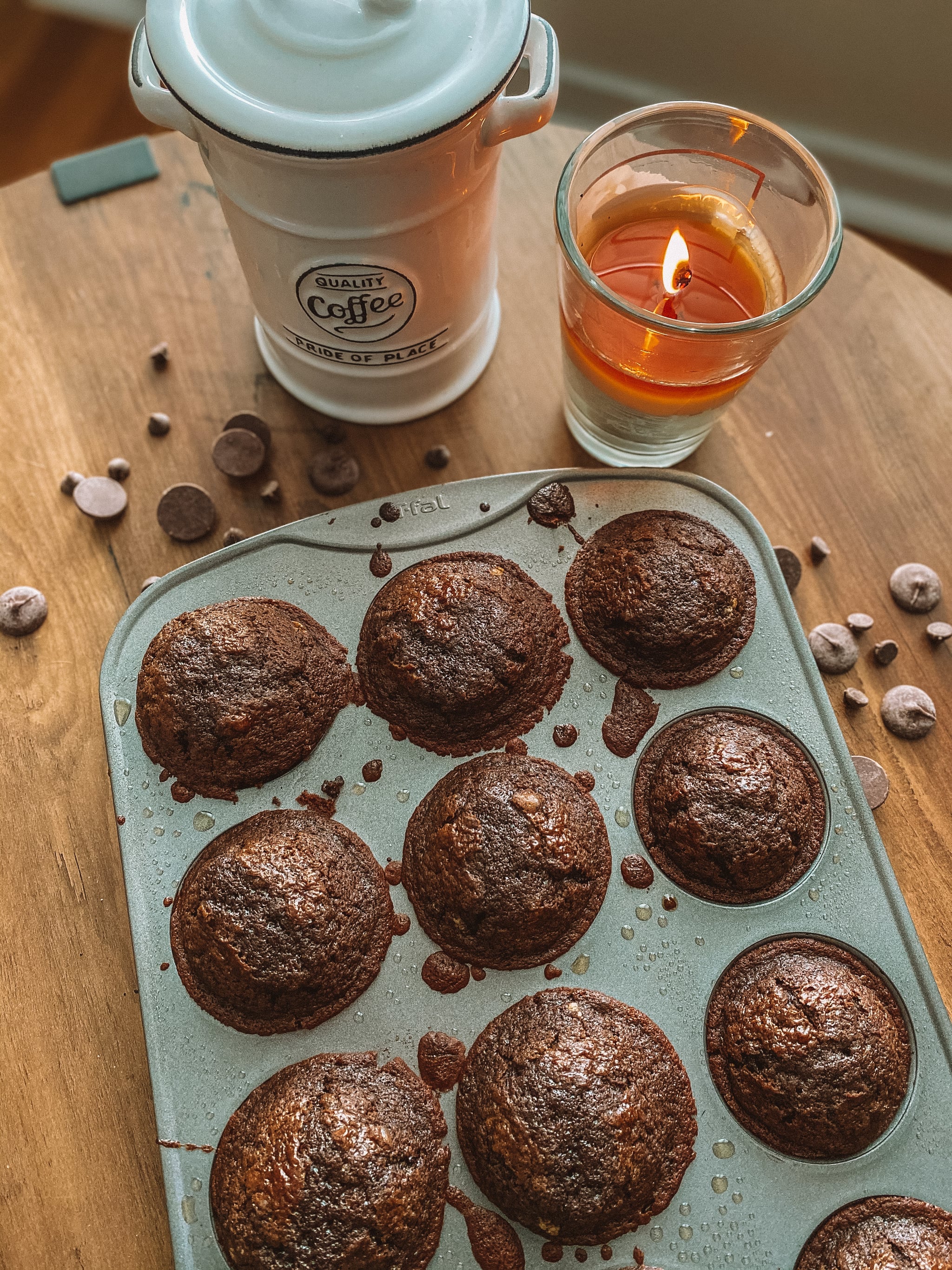 Two of my absolute favorite things in this world are coffee and chocolate, so why not combine them and make the perfect energizing, protein-packed snack? I'm always looking for easy, on-the-go bites for busy weeks, and these dark chocolate "espresso" muffins are it! These small chocolate treats are packed with about 35 grams of protein that will satisfy your sweet tooth while also keeping you full and energized. I love using the Tone It Up chocolate protein because it tastes amazing and bakes really well, but feel free to use any chocolate protein you prefer.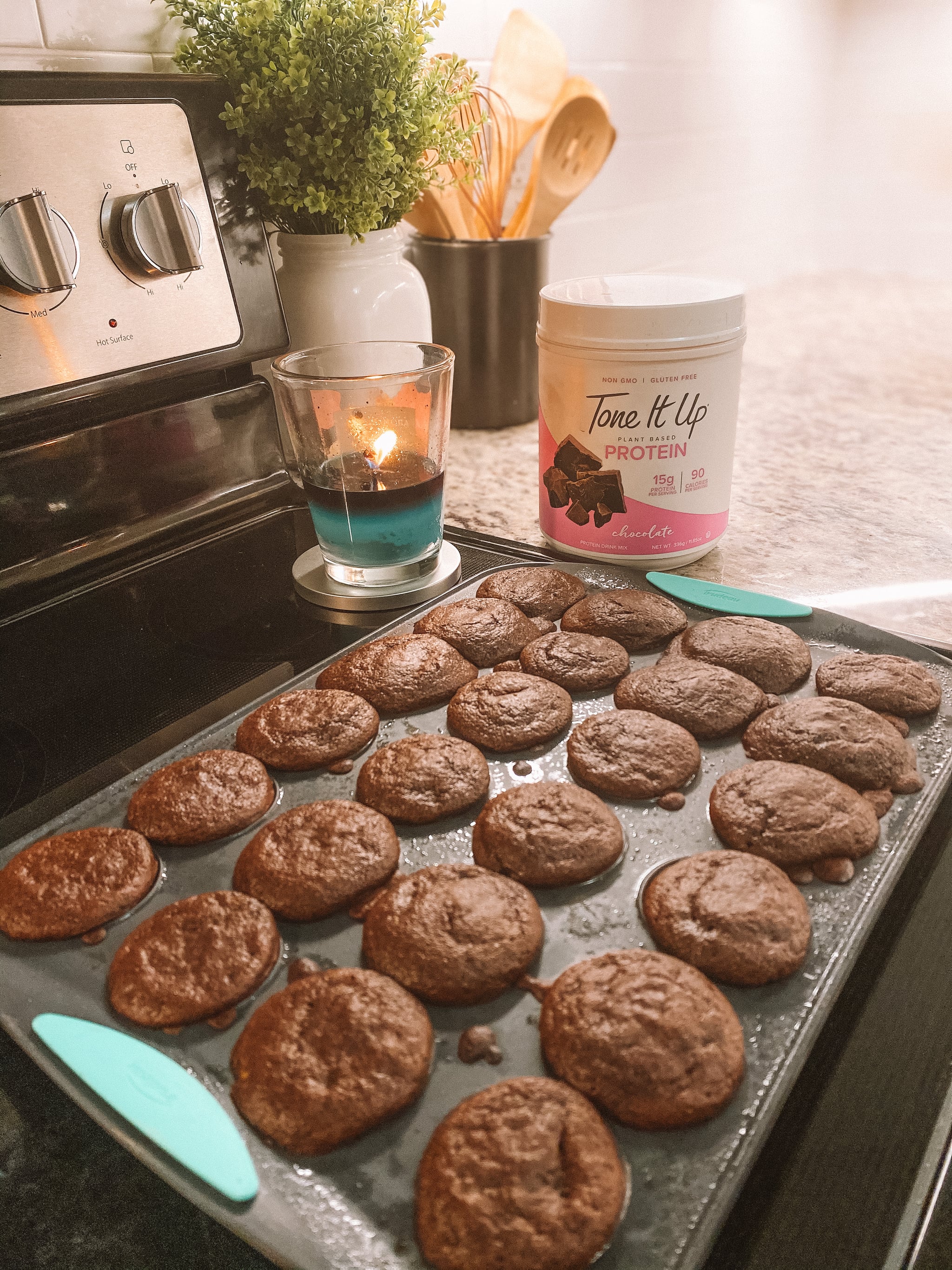 You might be thinking that adding coffee to muffin mix is a little weird, right? But I swear it works. Adding in ground coffee accentuates and enhances the chocolaty flavor, giving each muffin a deep, rich, and indulgent flavor. I like to mix all of my dry ingredients together first before adding in my wet ingredients. This step ensures a smooth batter by working out all the clumps before baking. And the best part about this recipe is you don't have to choose between a chocolate muffin or chocolate chip muffin, because you get both! I add in chocolate chips before scooping into my muffin molds for that extra little treat (and crunch).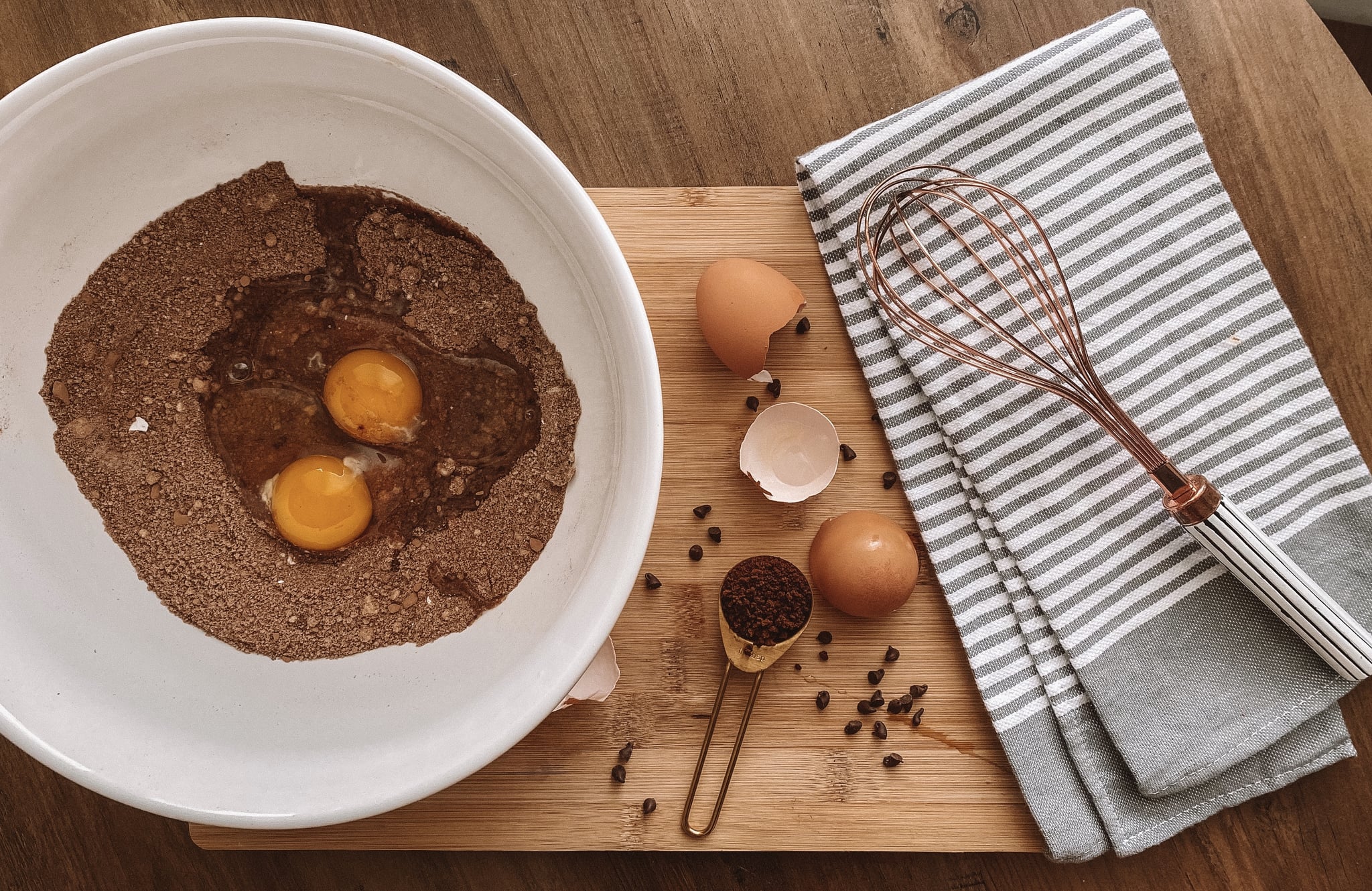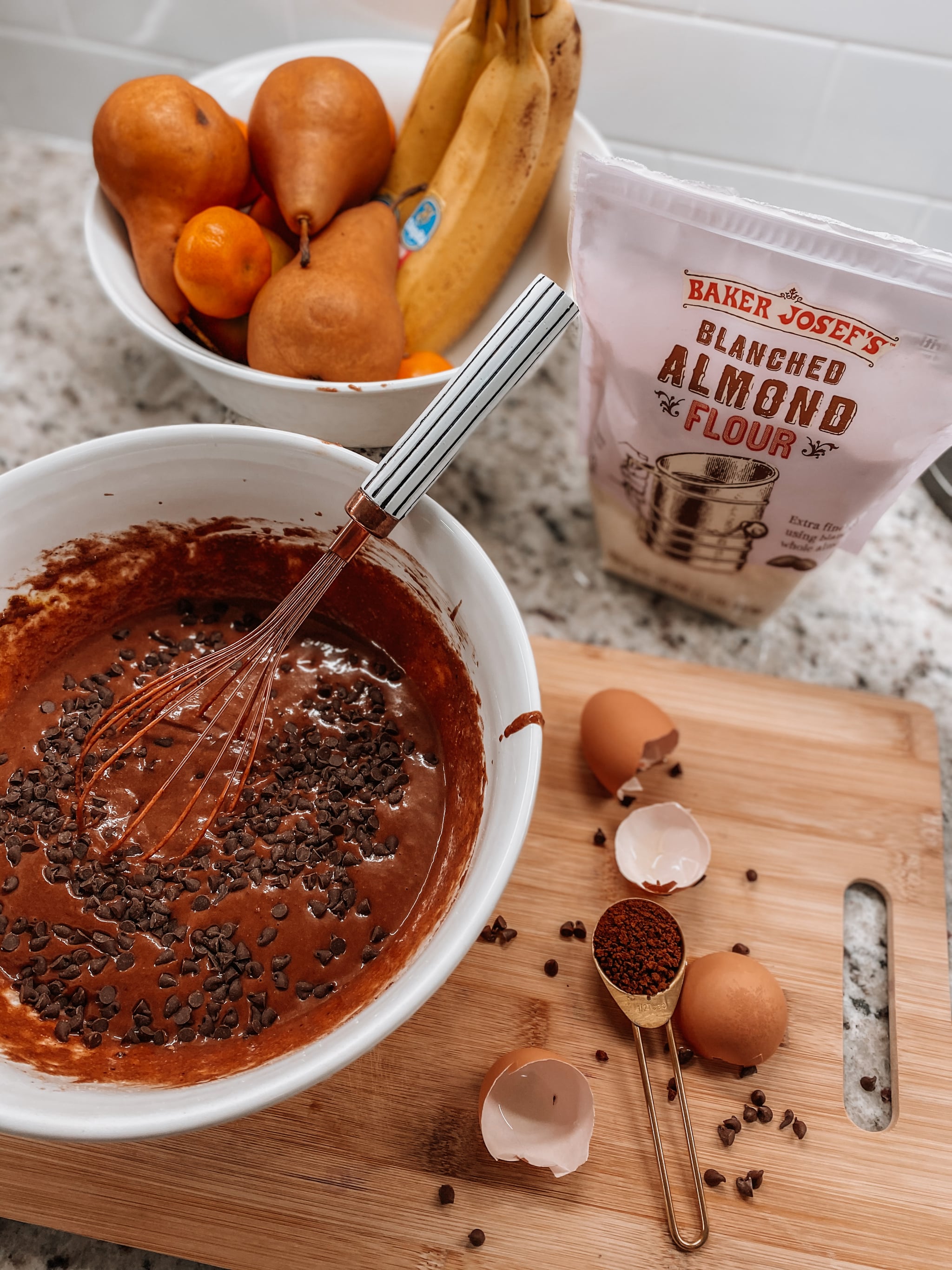 This recipe is so simple and easy to make, you'll want to add this to your weekly meal prep. I've made these muffins both average size and as mini muffins, and both taste great. This recipe yields either 12 regular-size muffins or 24 mini muffins, both of which are so easy to store if you can't consume all 12 or 24 in a week. These store up to about a week in the refrigerator and two weeks in the freezer in an airtight, freezer-safe bag.
Dark Chocolate Espresso Protein Muffins
Original recipe by Taylor Celentano
Notes
A mini or regular-size muffin tray is required.
For regular-size muffins, bake for 17 minutes.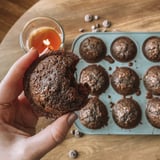 Ingredients
1/2 cup chocolate protein powder (I used Tone It Up Chocolate Protein)
3/4 cup almond flour
1/2 teaspoon baking soda
1/2 teaspoon baking powder
1/4 cup unsweetened cocoa powder
1/2 teaspoon cinnamon
1/4 teaspoon salt
1 teaspoon instant coffee
1/4 cup organic pure maple syrup
2 tablespoons olive oil (you can use coconut or avocado oil)
2 eggs
1/4 cup unsweetened vanilla almond milk
1/4 cup Greek yogurt
1 1/2 teaspoons vanilla extract
1/2 cup mini chocolate chips
Directions
Preheat your oven to 350 degrees.
Mix all dry ingredients in one bowl, making sure to get out any clumps and mix everything evenly.
Mix all wet ingredients in a separate bowl.
Combine wet ingredients into dry, and mix well (add in your mini chocolate chips as well).
Spray your muffin tray with nonstick spray, and use a mini ice cream scooper to scoop the batter into each mold.
Bake for 13 minutes.
Let cool for 25-30 minutes, then enjoy!
Information
Category

Snacks

Yield

12 muffins or 24 mini muffins

Prep Time

10 minutes

Cook Time

13 minutes

Total Time

22 minutes, 59 seconds
Image Source: POPSUGAR Photography / Taylor Celentano