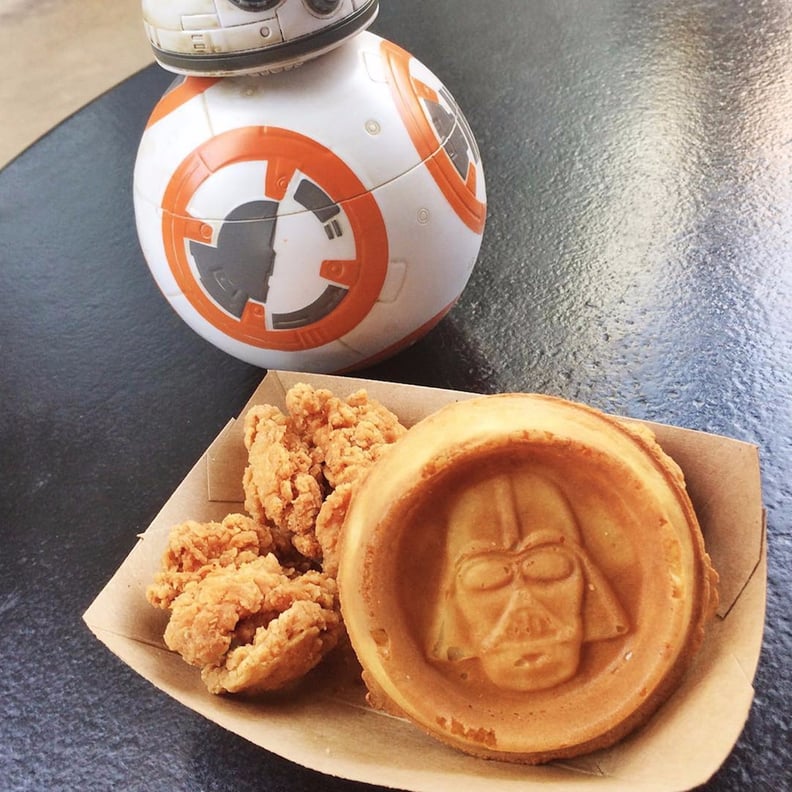 Disneyland may have lightsaber churros, but Walt Disney World's Hollywood Studios serves chicken with waffles that have Darth Vader's freaking face on them! The menu item seems to be part of Disney's Season of the Force events and attractions, which will only increase prior to the opening of Star Wars Land in 2019.
The beloved savory-sweet dish is available for $11 at Backlot Express in the park's Echo Lake zone. The so-called Dark Side Chicken and Waffles come with both maple syrup and barbecue sauce. As we stated before, the two waffles feature an imprint of Darth Vader on them. (Sorry, but it's just so cool.)
Much like the viral lightsaber churros, the chicken and waffles seem to be a hit on Instagram! Look ahead for pictures of the creative combination.