Farmbox Direct Produce-Subscription Box Review
I Tried a Produce Delivery Box and Ate Better Than I Have in Months
As POPSUGAR editors, we independently select and write about stuff we love and think you'll like too. If you buy a product we have recommended, we may receive affiliate commission, which in turn supports our work.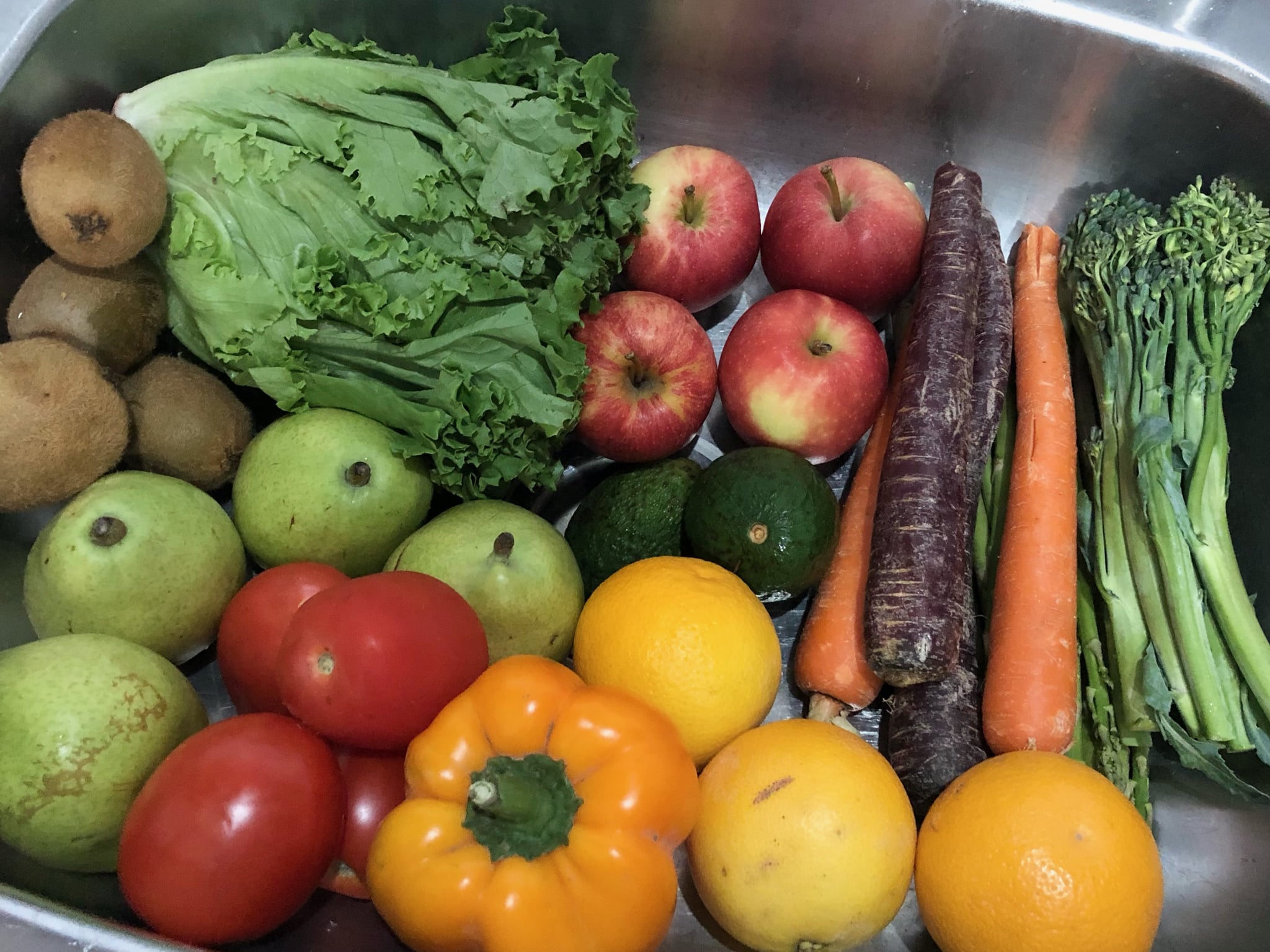 Until this year, I never spent much time in the kitchen. I often ate out while at work or was going with friends to restaurants on the weekends. After the pandemic hit and going to work and eating out were restricted, it totally changed the way I ate. For the first time, I started to enjoy cooking, grocery shopping, and making my own meals. As someone who was new to this, I found the hardest part was narrowing in on what I should buy and what to make with it. It's easy to go to a store and pick up anything, but what does it make? Oftentimes, I felt like something was missing from every meal.
In an effort to experiment more and find my groove, I started using food subscription box services. I had a lot of suggestions on the best ones to get for produce, but settled on Farmbox Direct. The brand offers fresh, organic products delivered in an eco-friendly box right to your doorstep. The idea sounded great, but when it was delivered to my door, I was totally blown away. I tried the Only Organic Medium Box ($58) to start with for two people, and when I opened it, it felt like a lot. In reality, it was just more than what I was used to because I was shopping wrong. I suddenly found that having this much produce in my house made everything easier. For every meal, I was able to incorporate a fruit or vegetable, and I ate healthier than I had in a long time.
My favorite thing about the box was that I tried things I normally wouldn't have.
Overall, I was really pleased with the experience. My favorite thing about the box was that I tried things I normally wouldn't have. I rarely bought peppers, purple carrots, or pears, but having them made several meals better. It made me realize that when I do go to the grocery store, I should expand my produce shopping.
If you're interested in trying Farmbox Direct, you can shop all the box options on its site. The prices range from $44-$69 and even include options for juicing, too. Each one has its own picks and sizes for every type of household. The boxes deliver once a week, and you can choose to skip a shipment in case you don't need it or are out of town. You'll also receive weekly emails that explain what's in each harvest. No matter which one you decide on, I have a feeling you won't regret it.
Image Source: POPSUGAR Photography / Krista Jones