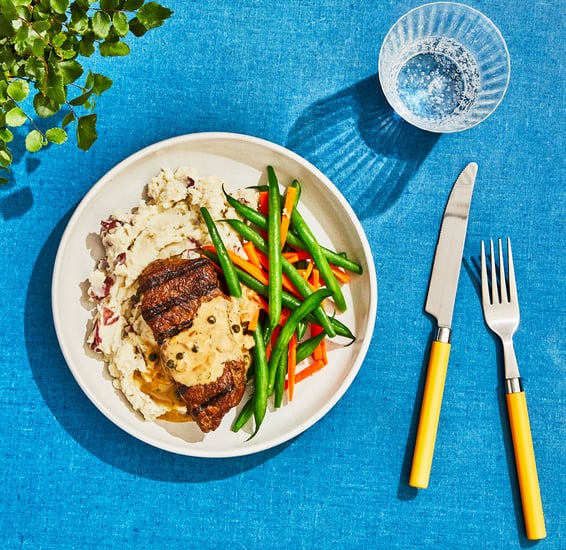 Freshly
Freshly
As POPSUGAR editors, we independently select and write about stuff we love and think you'll like too. If you buy a product we have recommended, we may receive affiliate commission, which in turn supports our work.
I'd never really been much of a cook until earlier this year. After the pandemic hit and I began sheltering in place, for the first time I started cooking breakfast, lunch, and dinner. To my surprise, I ended up finding it more enjoyable that I thought. But honestly, cooking three meals a day, seven days a week is a task. In order to give myself a break, I decided to try a meal-subscription service. There are tons of options online, but I went with Freshly (plans range from $8-$13 per meal).
This one appealed to me because the meals can be made in the microwave or oven and don't include much prepping. Before you think, "Oh, this is a microwaveable meal," because honestly, that's what I thought at first, give it a chance. It ended up being so great for me, because I prefer to eat my largest meal in the middle of the day for lunch. Since I work full-time, it's almost impossible to prep a large meal while I'm also working. These dishes made it easy for me to have a quick toast in the morning, a large delicious lunch with protein, and a small salad for dinner.

Suddenly, I found myself in a new routine that seemed healthier and easier than ever.
Suddenly, I found myself in a new routine that seemed healthier and easier than ever.
As for the food, it totally blew me away. Like I said, I didn't have huge expectations for meals that you can make so quickly, but every single one was delicious and simple. My meal choices varied from steak and potatoes, to vegetarian pasta, to parmesan chicken with vegetables. Each one was the highlight of my day and took me no more than five minutes to prepare. At the end of the week, I found myself sad when I ran out, because it gave me a much-needed break from cooking.
If you've been thinking about how to make meals fit into your everyday life more easily, I think this is a great way to start. Keep reading to see how it works.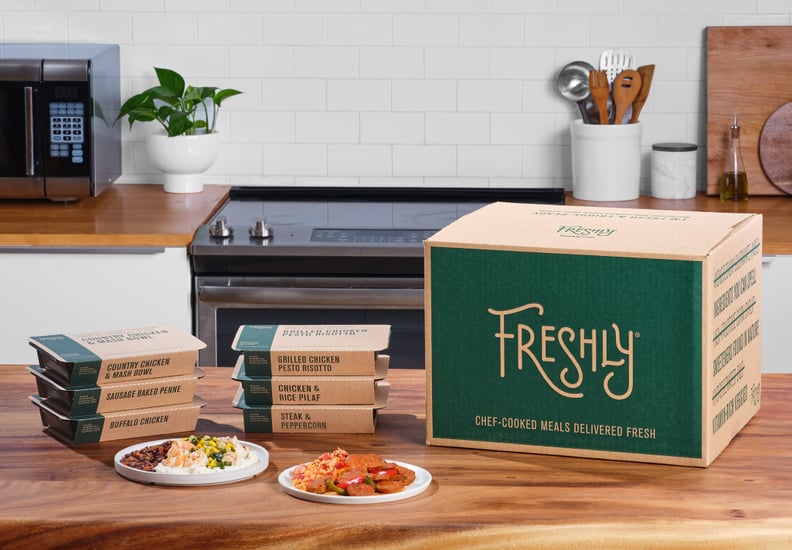 How Does Freshly Work?
The meals come in single-serving sizes and the plans range from four to 12 meals. The more meals you buy, the cheaper they become, and prices start at $8 per meal and go up to $13. If you're a two-person household or a family, just order a larger plan. The brand states that each meal is about 13 ounces, which is 10 percent larger than those of similar subscription services.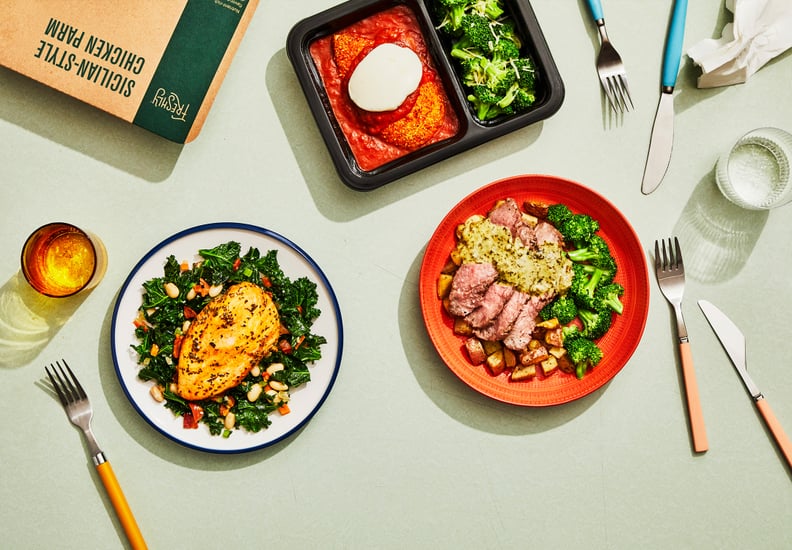 What Kind of Meals Does Freshly Offer?
One thing I love about Freshly is that the meals don't get boring. You can check them out here. Whether you're in the mood for some chicken tikka masala, Swedish meatballs, or homestyle chicken, you just can't go wrong.
What's My Favorite Freshly Meal?
The meals that I ordered ranged from steak to pasta. While for the most part I like to eat vegetarian, I do eat meat from time to time, especially with my boyfriend. Hands down, my favorite is the steak peppercorn, which is a shocking choice for me. Even though I made it quickly on the stove top, I was really impressed with the quality.