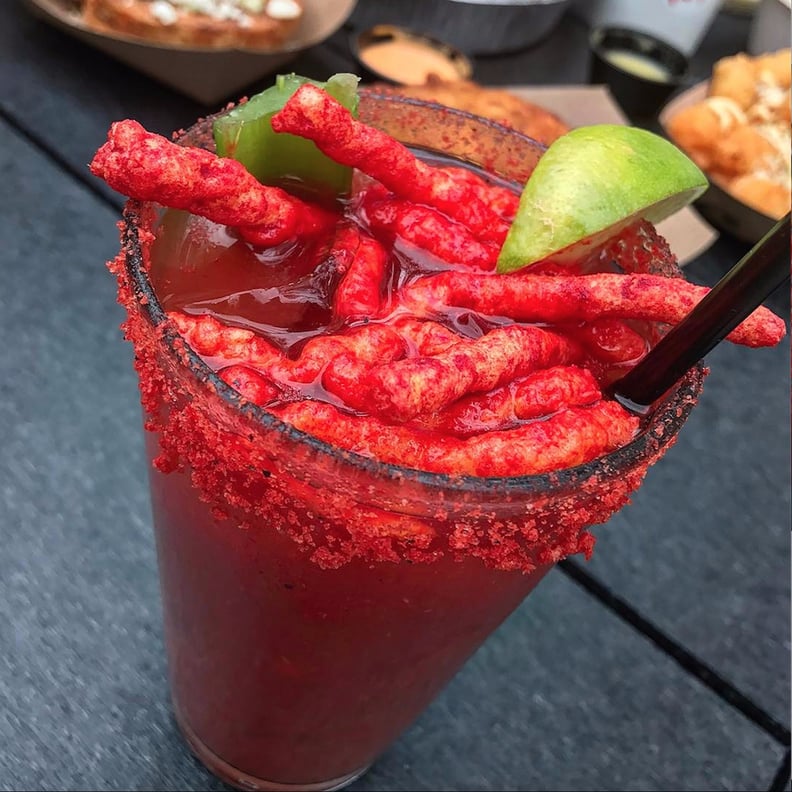 Unconventional variations on the Bloody Mary are not entirely uncommon. In recent years, there have been versions of the traditional recipe that include lobster claws, jalapeño poppers, and even bacon-infused vodka. One particular bar, however, is making things really interesting with the addition of Flamin' Hot Cheetos.
Center Hub is a bar neatly located within an indoor-outdoor food hall in Irvine, CA. The bar serves a seemingly traditional Bloody Mary that features a sprinkling of Flamin' Hot Cheetos at the top. Even the rim is covered in crumbs from the junk food snack. If you like spicy cocktails, this drink will likely hit the spot. That being said, we're having a hard time thinking about what happens to the Cheetos after they've been sitting in the liquid for more than a few minutes.
If you're as curious about this brunch cocktail as we are, check out some more pictures ahead.