Gin-and-Jam Cocktail Recipe With Photos
Jam-Jar Gin and Tonics Are the Spring Cocktail You've Been Waiting For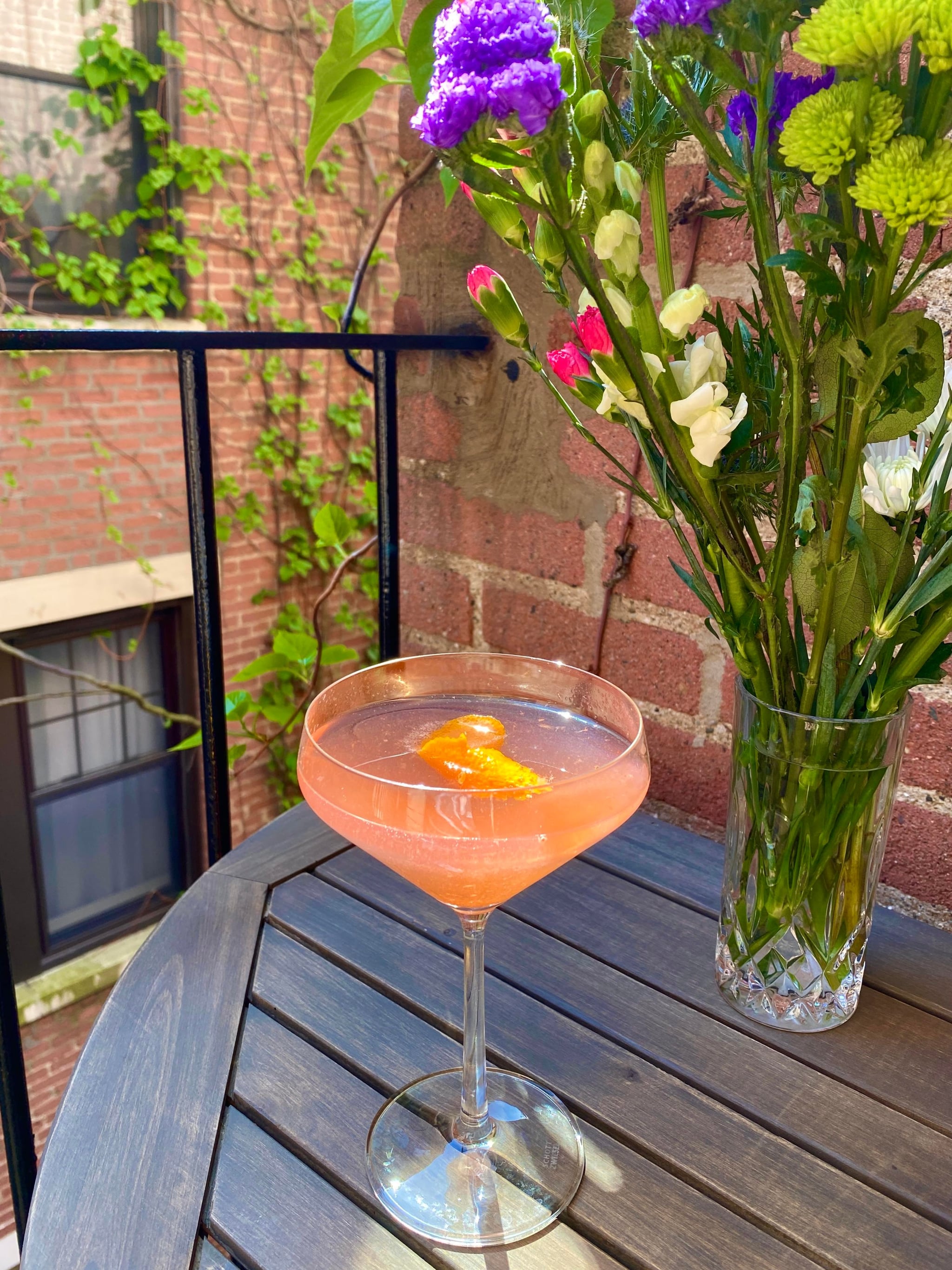 I always thought that empty jam jars were perfect for overnight oats, but @hitchcockhappyhour on TikTok has opened my eyes to an entirely new (and more adult) use: a Jam-Jar Gin and Tonic. This cocktail involves adding gin to your almost-empty jam jar and giving it a good shake to infuse the alcohol with the jam flavor. Then, in classic gin and tonic fashion, simply add tonic water and, if you'd like, a splash of bitters. The recipe recommends lavender bitters and cucumber tonic water to complement the gin notes, but the gin I used had more citrus notes, so I opted for citrus bitters and regular tonic water. The end result is a delightful floral cocktail that adds berry flavor and sweetness to a traditional gin and tonic. It has the perfect flavor and aesthetic for a springtime patio happy hour.
To make this cocktail, I recommend using a jam jar that's mostly empty but hasn't been scraped well (my jar had about a tablespoon of jam left) and shaking the gin without the ice first. When I shook my gin with ice, the jam got cold and solidified, making it more difficult to mix with the gin. After running into this complication, I removed the ice and let the glass jar warm up, after which I had no problem emulsifying the gin with the jam. The shaking process only took about two minutes. Once you have your gin-infused jam, I recommend adding the ice back in and shaking for about a minute so that your cocktail is nice and cold. Next, pour into a cocktail glass, add bitters (optional) and tonic water, and serve for a sweet, jammy treat. This recipe adds a ton of flavor to the gin, and it couldn't be easier to make! The only downside? I'm going to be buying a lot more jam.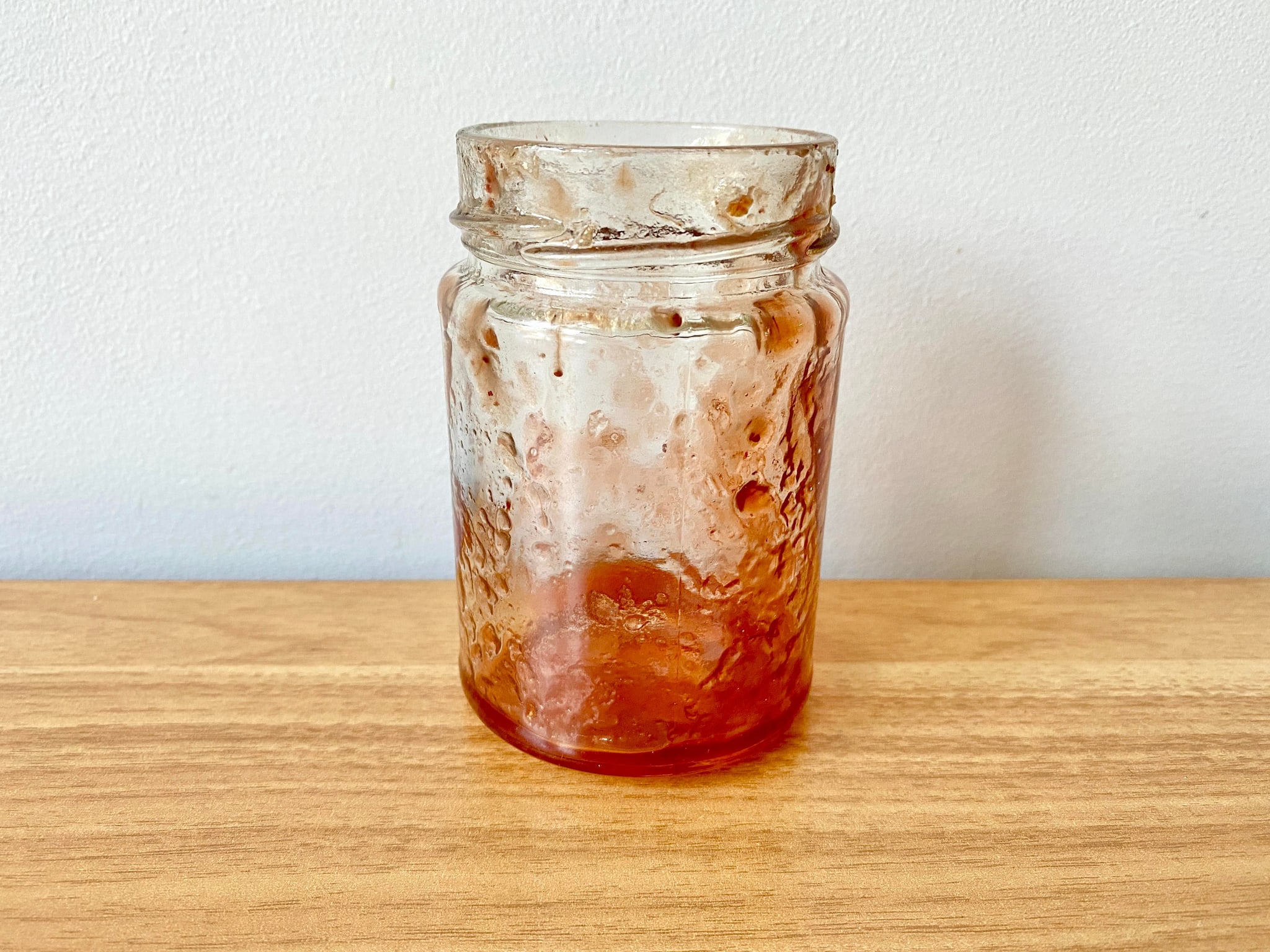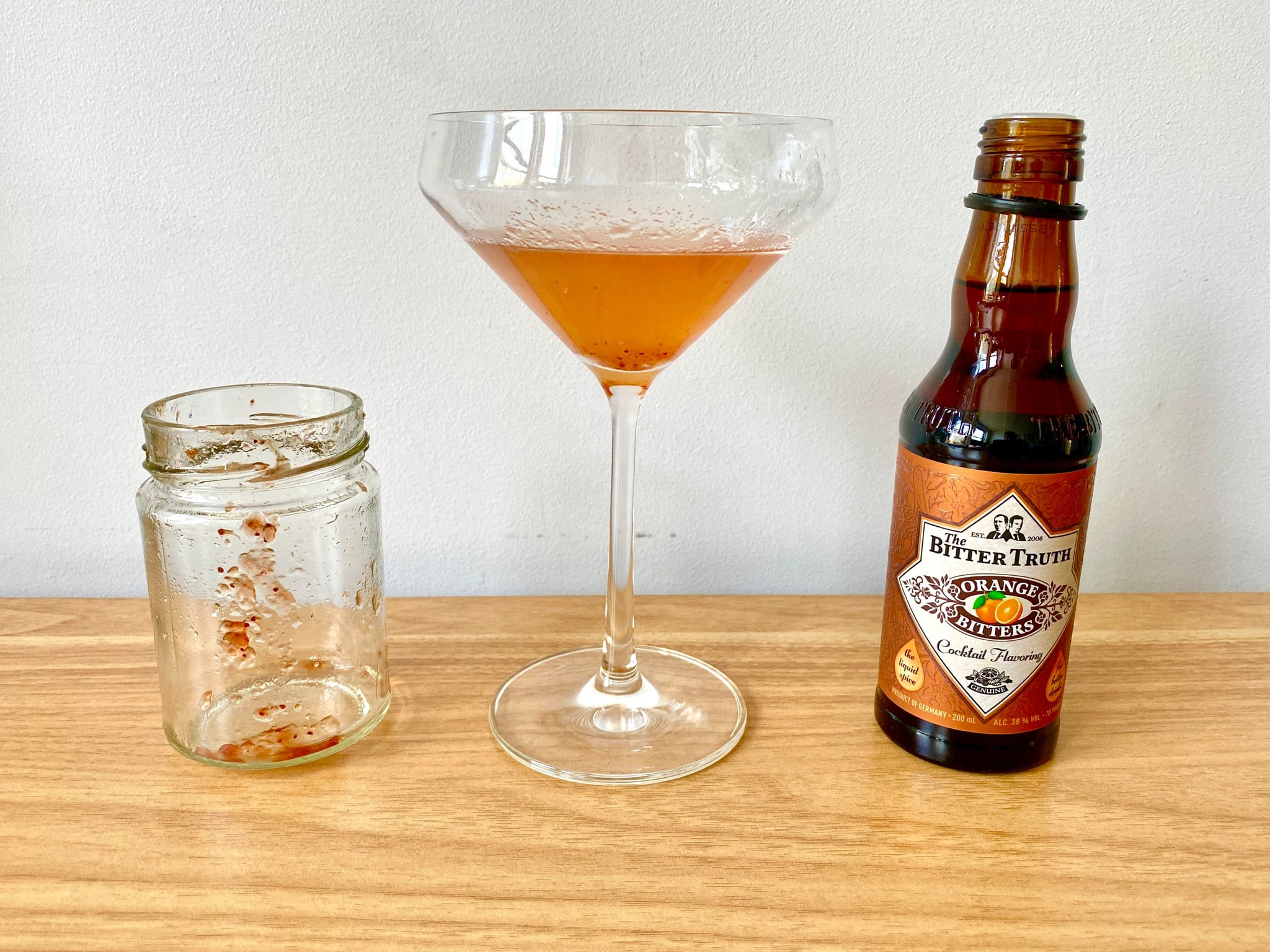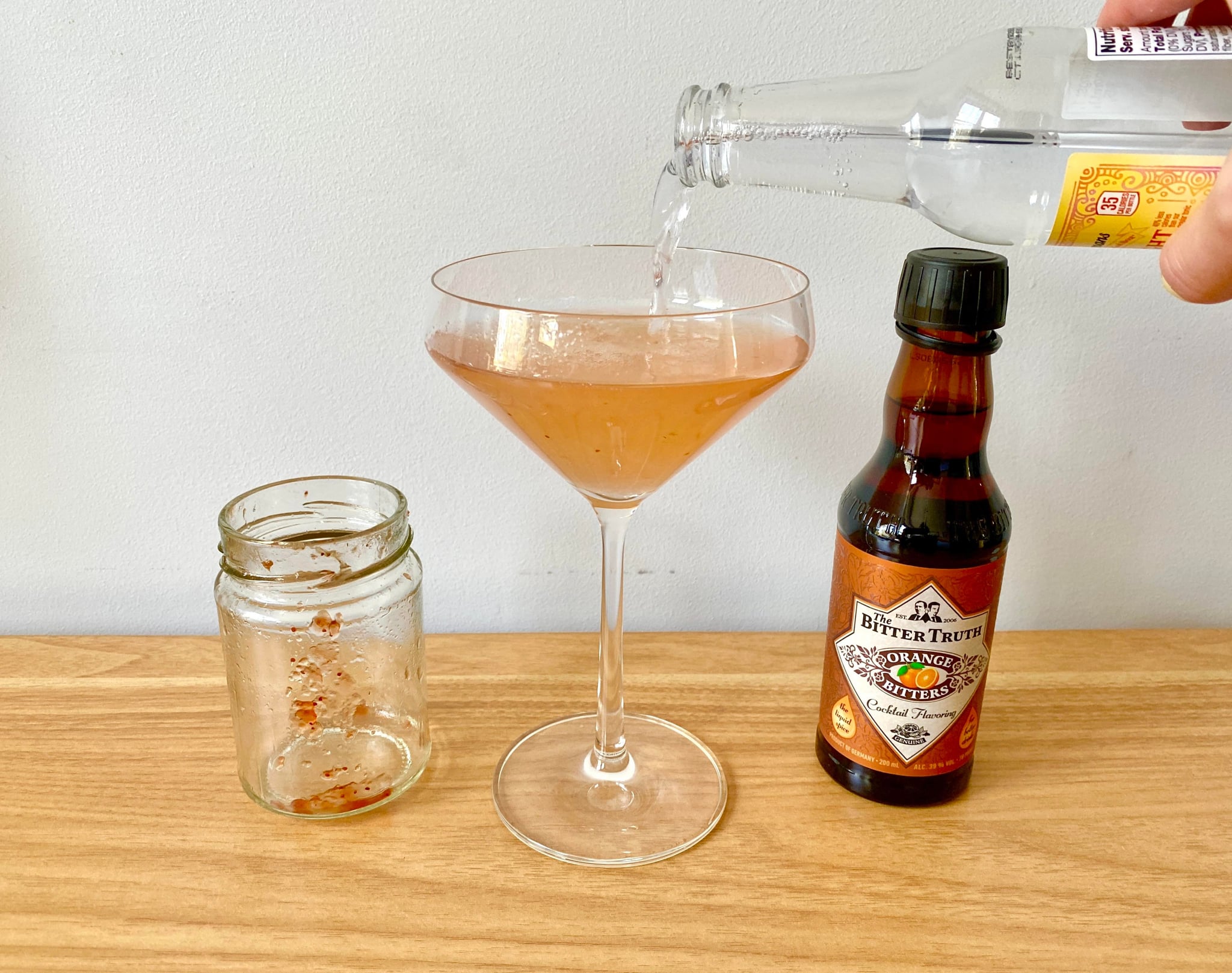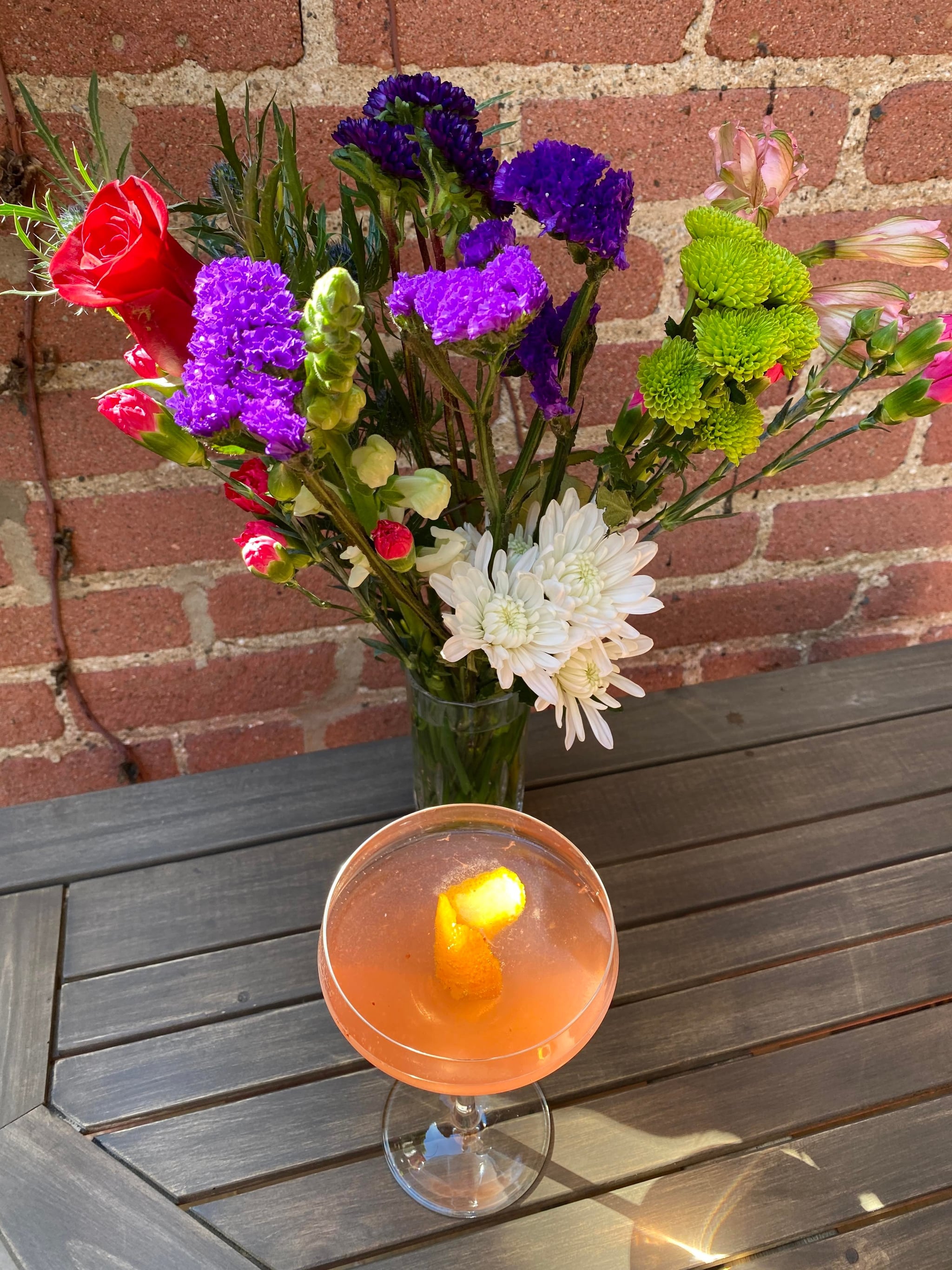 Jam-Jar Gin and Tonic
TikTok @hitchcockhappyhour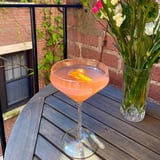 Ingredients
1 mostly empty jam jar
2 oz. gin
Ice
5 drops citrus or lavender bitters (optional)
4 oz. tonic water
Directions
Start by pouring the gin into your jam jar. Shake for about two minutes or until most of the jam has mixed with the gin.
Add ice to the jar, put the cap back on, and shake for another minute or so until it's nice and cold.
Pour into a cocktail glass, add the bitters and tonic water, and serve.
Information
Category

Drinks, Cocktails

Yield

1 cocktail

Total Time

4 minutes, 59 seconds
Image Source: POPSUGAR Photography / Kaley Rohlinger