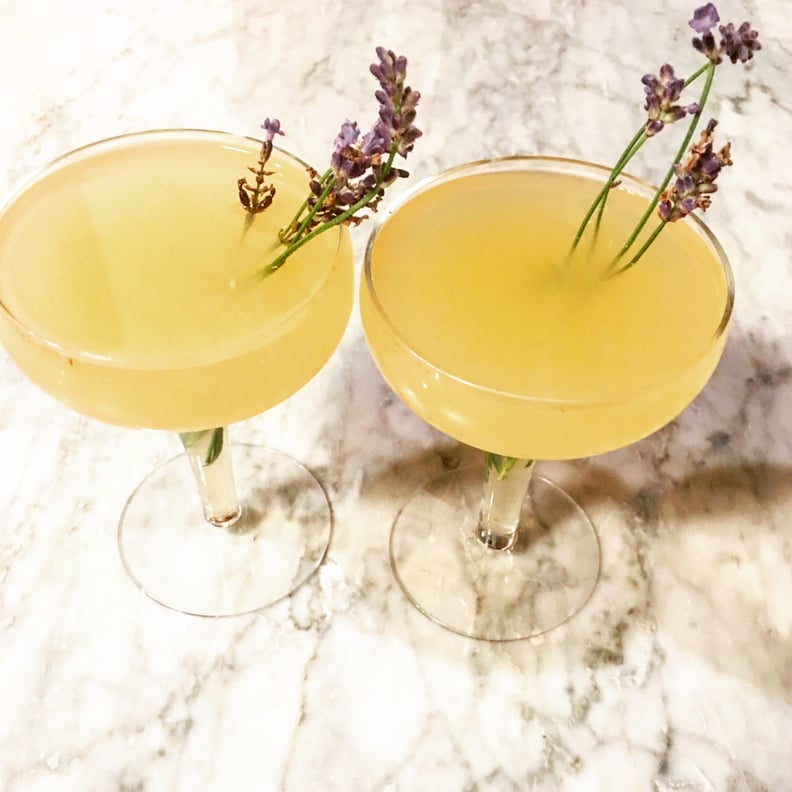 POPSUGAR Photography | Laurel Niedospial
POPSUGAR Photography | Laurel Niedospial
After a long day commuting in the Summer heat, the last thing I want to think about when I get home is doing anything too elaborate. While in the Winter I don't mind standing over my stove, cooking a big dinner, this time of year is all about simplicity — this goes for my drinks as well. Even though beer and wine are obviously staples in my house, sometimes my day isn't complete without a cocktail.
Instead of spending too much of my precious evening trying to figure out how to make a delicious drink, I've streamlined my bar cart by making homemade honey lavender simple syrup. This syrup is super simple to make and even easier to use. The richness of the honey adds a depth of flavor that's superior to traditional simple syrups, and the delicate floral scent of lavender makes even the simplest of cocktails stand out.
What's best about this simple syrup is that it works wonders in all kinds of beverages, not just cocktails. A simple splash into your morning latte will have you feeling extra fancy, even if you only got a couple hours of sleep. Here is a step-by-step guide to making your own syrup.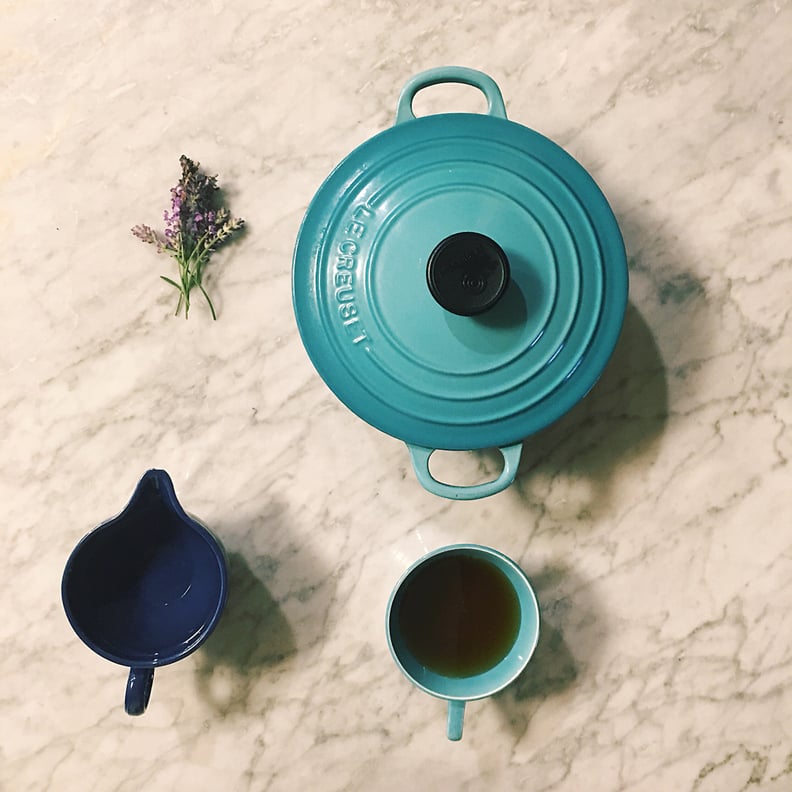 Gather Your Tools
Honey lavender simple syrup is no different than other simple syrups in that it follows a 1-to-1 ratio. You will need about 7-15 sprigs of lavender (depending on how floral you want it), 1 cup of water, 1 cup of honey, and a pot to boil everything together.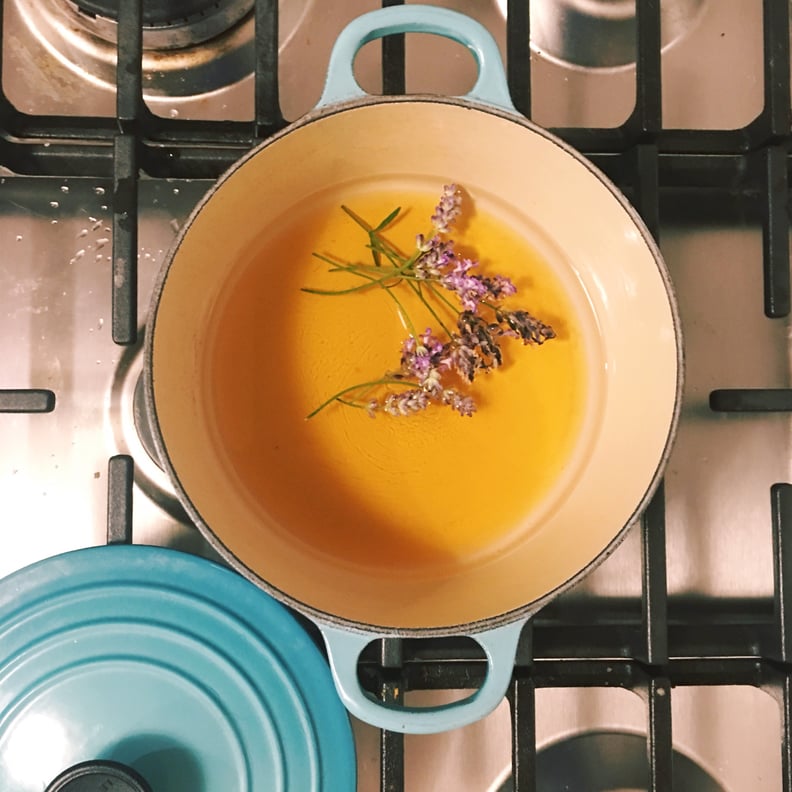 Bring Ingredients Together
On your stove, combine honey, water, and lavender in a pot. Stir to bring together, then turn to a medium-high heat. Stir occasionally.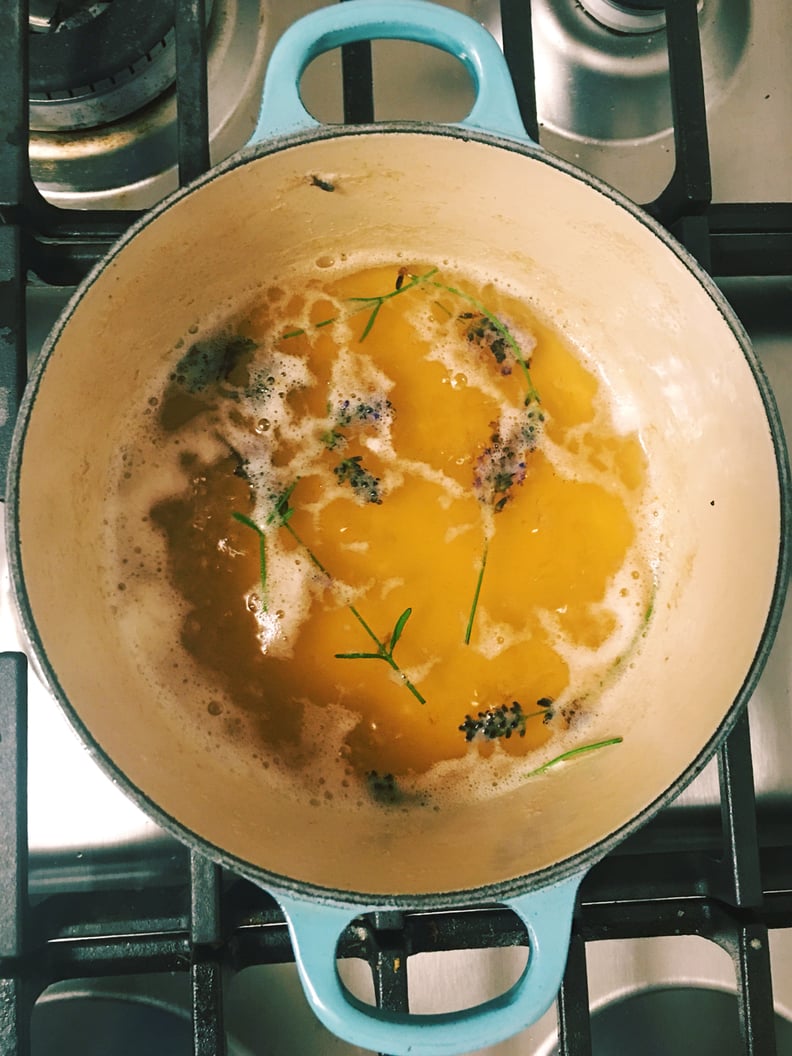 Bring to a Boil
Once the pot boils, remove from the heat and let cool.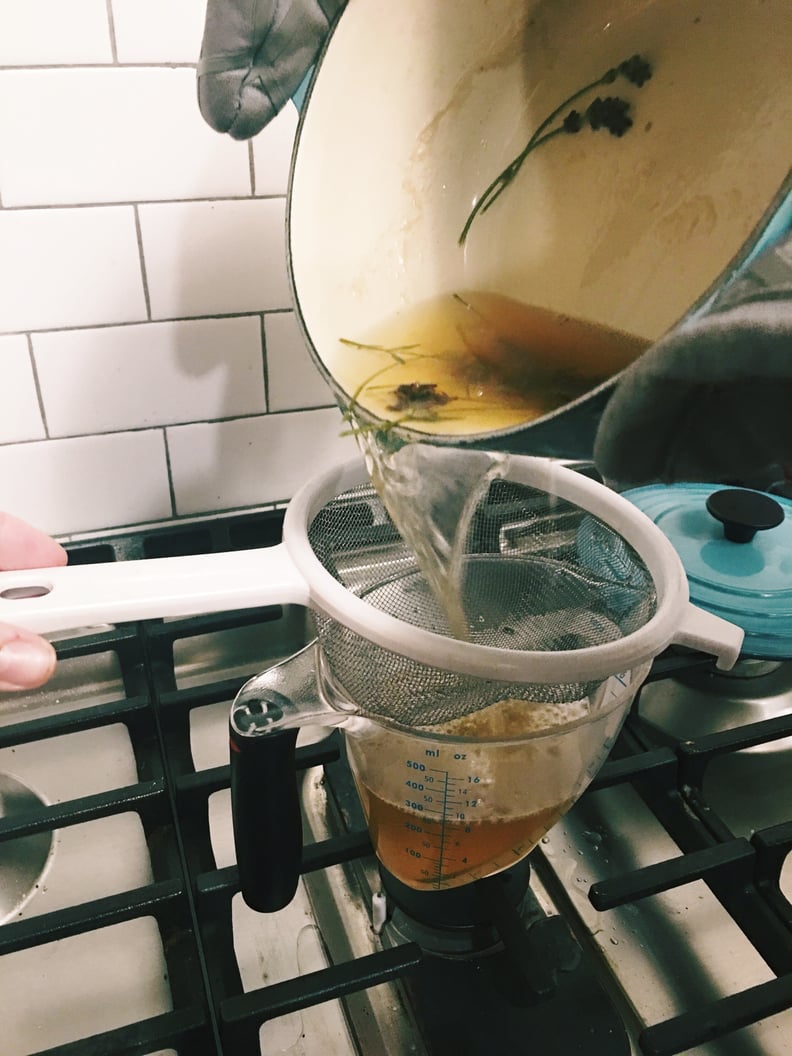 Cool and Strain
After the mixture is cool, strain into a cup that has a spout. You'll want to pick a container with a lid that can go in the fridge.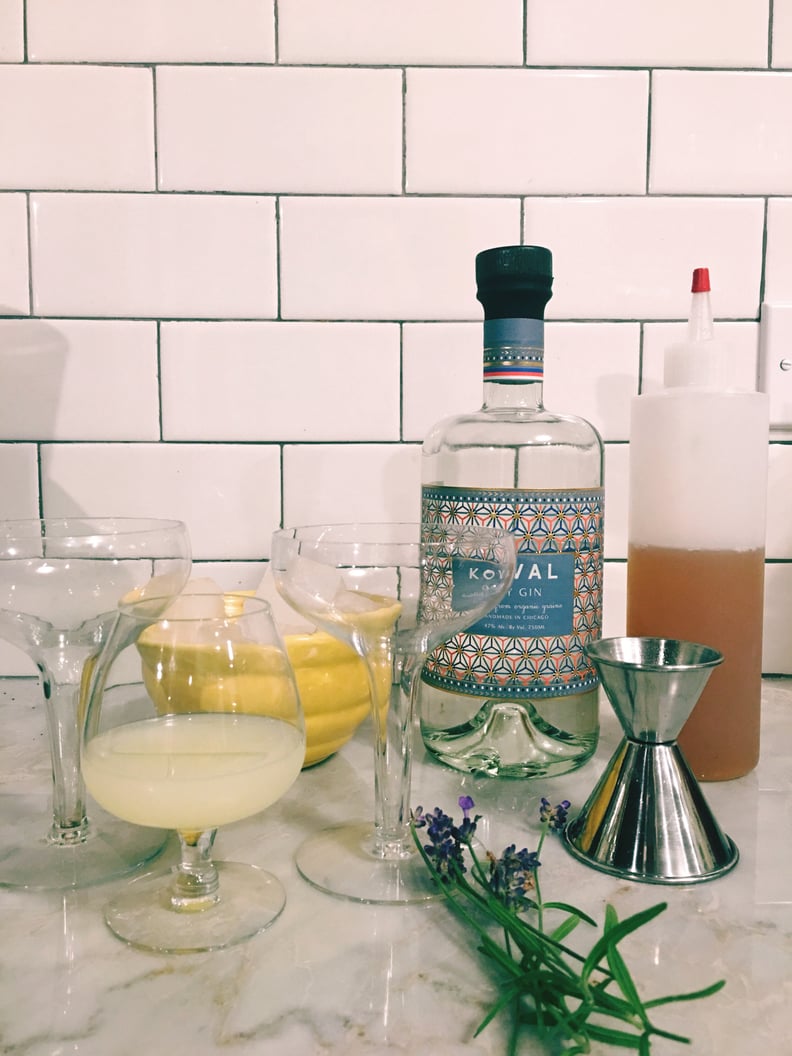 Bar Cart Is Ready
When finished, the honey lavender simple syrup resembles honey but is thinner, with a rich floral smell. It goes great with gin cocktails and lemon.