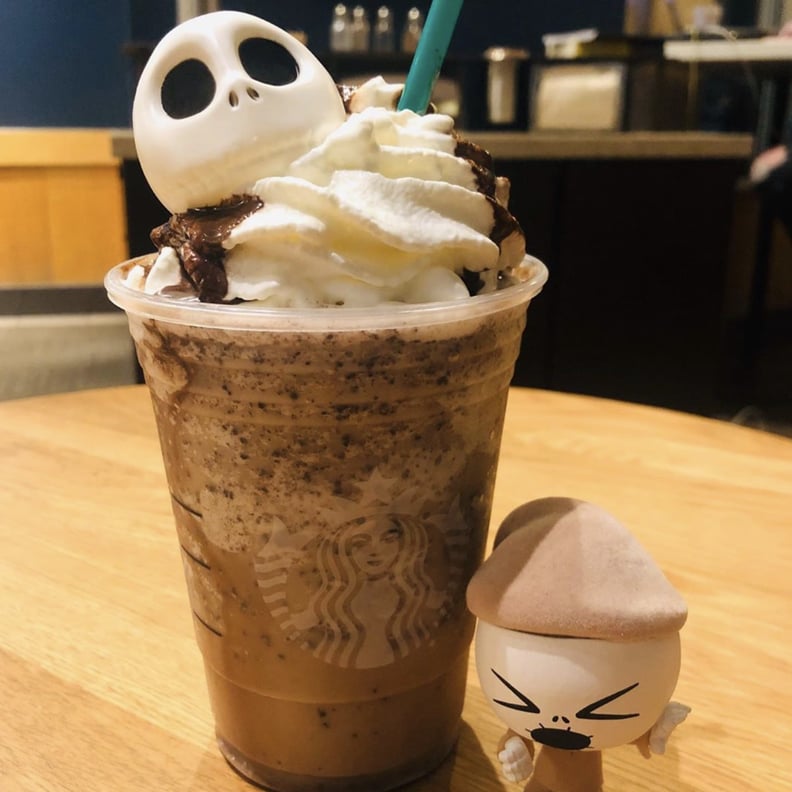 We love Starbucks' regular menu and all, but the items on their *secret* menu (aka non-official drinks that you have to custom order) are always so much more fun. And that's especially true when it comes to holidays. We first spotted this secret menu Jack Skellington Frappuccino last Halloween season, and the drink is once again making the rounds on social media. I mean, how good does it look?!
The Nightmare Before Christmas-inspired frappuccino is basically a Pumpkin Spice Frappuccino with a few extra additions. According to website Totally the Bomb, customers hoping to give the drink a try should ask their baristas for a Pumpkin Spice Frappuccino with chai syrup and a shot of espresso topped with whipped cream and java chips. You can also ask for mocha drizzle on the sides of the cup as an added touch to make it look pretty (and like Jack Skellington's iconic striped suit).
Keep scrolling to see more photos of the unofficial drink before heading to a location near you to order one for yourself.