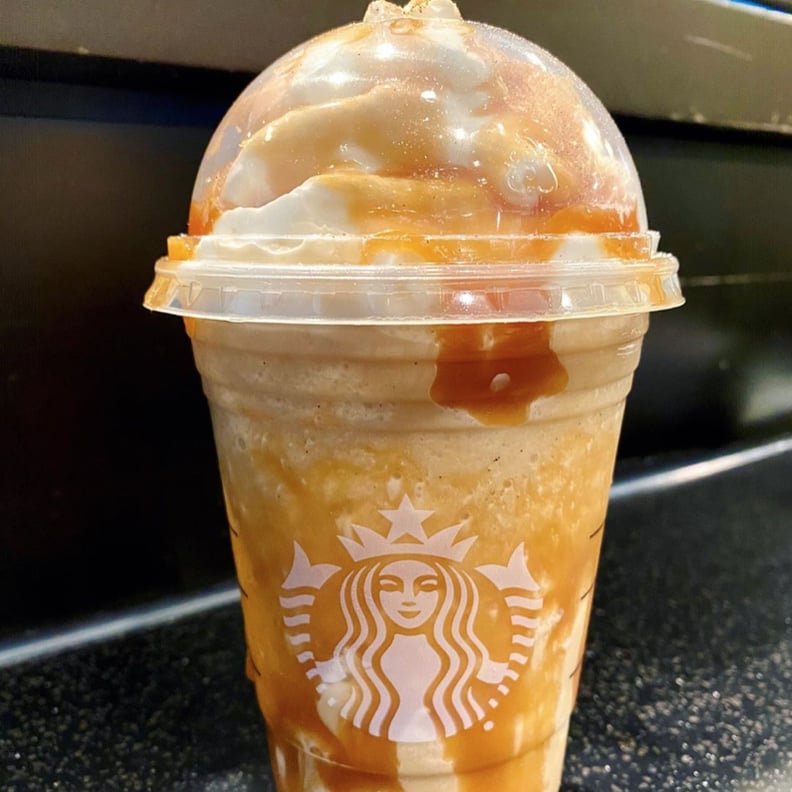 Starbucks's secret menu is full of delicious drink concoctions, and the latest one is already making us feel nostalgic for those childhood nights we spent at the fair. Allow us to introduce you to the Funnel Cake Frappuccino! Similar to other secret menu fall-inspired drinks, the blended Frappuccino boasts cozy vibes with notes of caramel, cinnamon dolce, and toffee nut. Plus, it has enough caffeine and sugar to help you power through the workday, which we'll never turn down. Eager to try out the funnel cake drink for yourself? The extremely talented baristas over at TotallytheBomb.com laid out step-by-step instructions detailing how you can order the drink at your nearest Starbucks location:
Order a grande cafe vanilla Frappuccino.
Add one pump of toffee nut syrup.
Ask for caramel drizzle inside the cup and on top of the whipped cream, as well as a sprinkle of cinnamon dolce powder.
Thank your barista for making your customized drink order!
Unlike other secret menu drinks (ehm, Harley Quinn Frappuccino, anyone?), this blended coffee beverage is pretty straightforward, which we're positive your barista will appreciate. Although we might not be able to visit local carnivals this fall, this Funnel Cake Frappuccino is a close second and will satisfy your cravings for fair food in the meantime.