How to Make Meringues With Just 2 Ingredients
This Easy Meringue Recipe Requires Only 2 Ingredients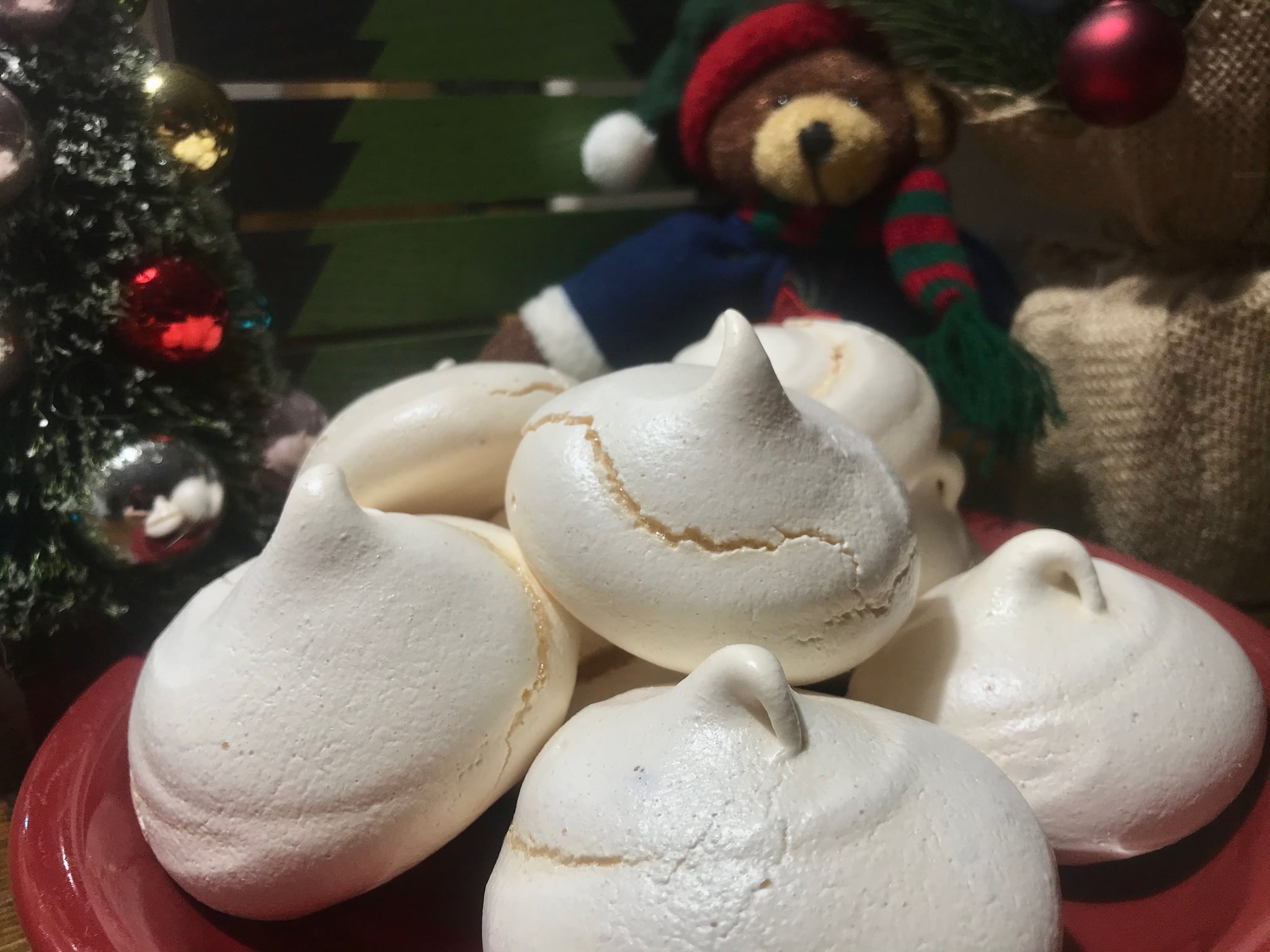 The holiday season can be especially intimidating for those who don't know how to make eye-catching, delicious, and unique desserts. If you don't want to be the person who shows up to a party with a store-bought cookie platter (although there's nothing wrong with that!), this supereasy meringue recipe will save the day. Whether you're a seasoned pro looking for a simple recipe to enjoy or a beginner looking to impress your friends and family, this simple two-ingredient French meringue recipe is an easy crowd-pleaser. And because it's so light, it can be enjoyed all year long and for any occasion (including as a daily snack!). All you need to make these yummy treats are egg whites, sugar, and a hand (or stand) mixer.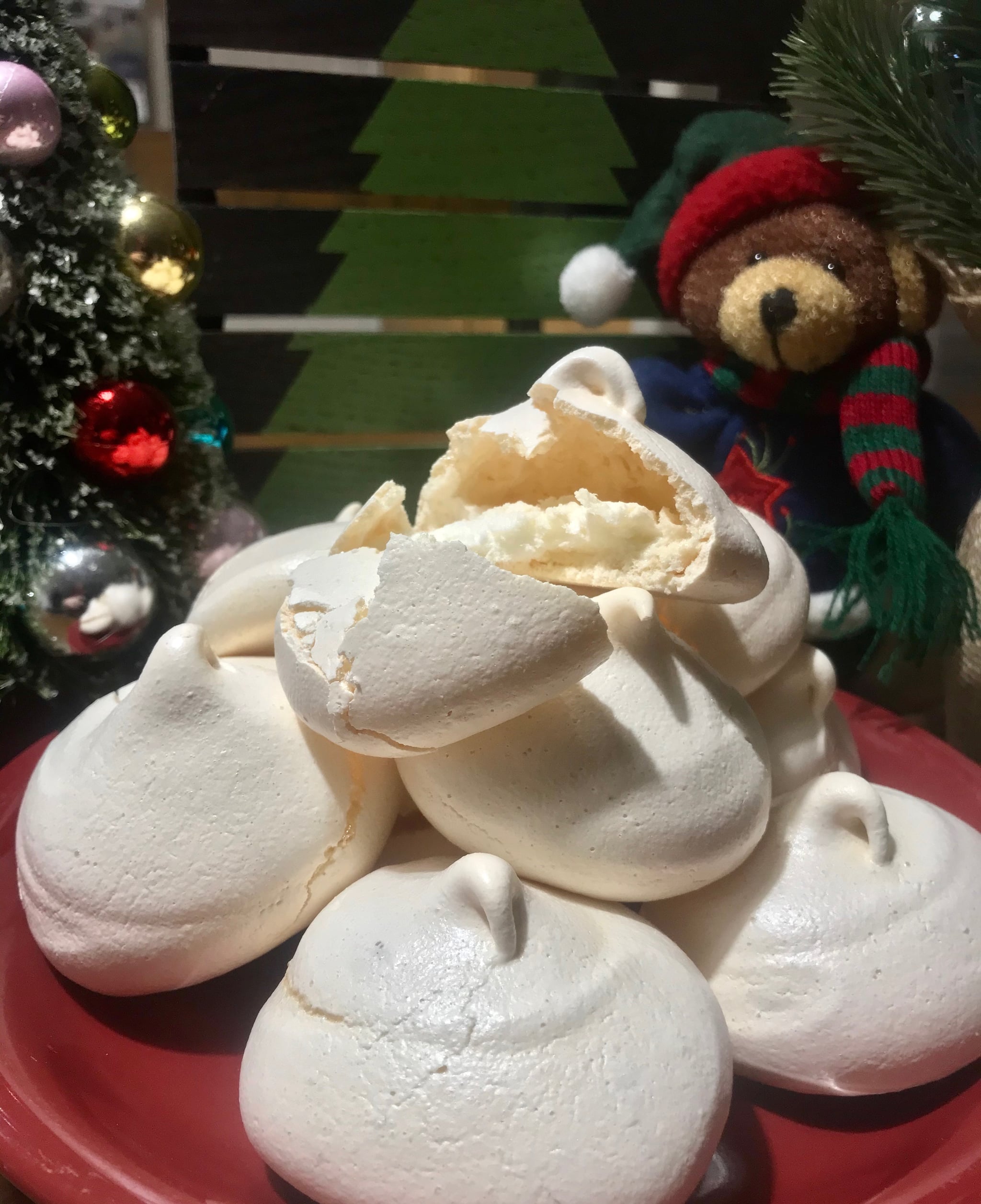 French meringues are a small pastry, most commonly made with a sweet, slight vanilla flavor (you may be familiar with French meringues if you've ever had a baked Alaska). My favorite way of making French meringues is keeping them crunchy on the outside with a chewy, marshmallow-like inside. The recipe ahead includes tips on how to achieve this, as well as how to get meringues crunchy all the way through for those that prefer it.
Simple French Meringues
Original Recipe by Marlo Willows
Notes
This recipe makes approximately 20 large or 40 small meringues. To increase yield, use equal part egg whites to equal parts sugar.
Egg whites whip better at room temperature, so if time permits, let the egg whites sit for 20 minutes before whipping them.
Any fat from the yolk (or a dirty bowl) will prevent the egg whites from beating to full volume. Wipe your metal or glass bowl with some vinegar before beginning for the best results.
The slower you add the sugar, the easier it will dissolve in the mixture.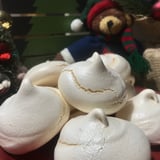 Ingredients
4 egg whites
1 cup finely-milled sugar (powdered sugar also works)
Cream of tartar or lemon juice (optional, this helps stabilize the egg whites for a smoother, stiffer mixture)
Vanilla extract, to taste (optional)
Directions
Preheat the oven to 300°F.
Separate egg whites from the yolks and put them in a large glass or metal bowl. Be extra careful when separating, as the yolks will prevent the egg whites from whipping up properly.
With the egg whites in a large bowl, whip them slightly with a whisk or on a low setting on your mixer until foamy. If using cream of tarter, add in now while the egg whites are foamy and continue to whip. This will help stabilize the egg whites, helping them hold their shape better. Substituting cream or tartar for lemon juice, salt, or white vinegar also works. This step is optional and not required for the recipe.
Turn on your stand mixer (or use a hand mixer) and beat the eggs for approximately six to eight minutes. Slowly add in the sugar while eggs are beating. Adding in the sugar too fast will lead to overbeating. The mixture should be fluffy, stiff, and glossy in appearance. Check to make sure the mixture isn't gritty by rubbing a small amount between your thumb and forefinger. The mixture should sit in stiff peaks.

For better-looking meringues, transfer mixture into a piping bag. You can also use a ziplock bag and cut away one corner for better control and more even-looking meringues. Pipe the meringue onto a cooking pan lined with parchment paper.
For meringues that are crunchy on the outside and slightly chewy and on the inside, bake for 30 minutes at 300°F. After baking for 30 minutes, shut off the oven and continue to let the meringues sit in there while the oven slowly cools down. Let the meringues sit for approximately 1.5 hours. For meringues that are crunchy all the way through, bake for 3 hours at 200°F.
Remove meringues from the pan and decorate as desired or leave as is.
Information
Category

Desserts

Yield

20 large or 40 small meringues

Prep Time

15 minutes

Cook Time

2 hours

Total Time

2 hours, 14 minutes, 59 seconds
Image Source: POPSUGAR Photography / Marlo Willows