Oreo Is Releasing a New Java Chip Flavor in 2021
Attention, Coffee-Lovers: Oreo Is Releasing a Java Chip Flavor Next Year!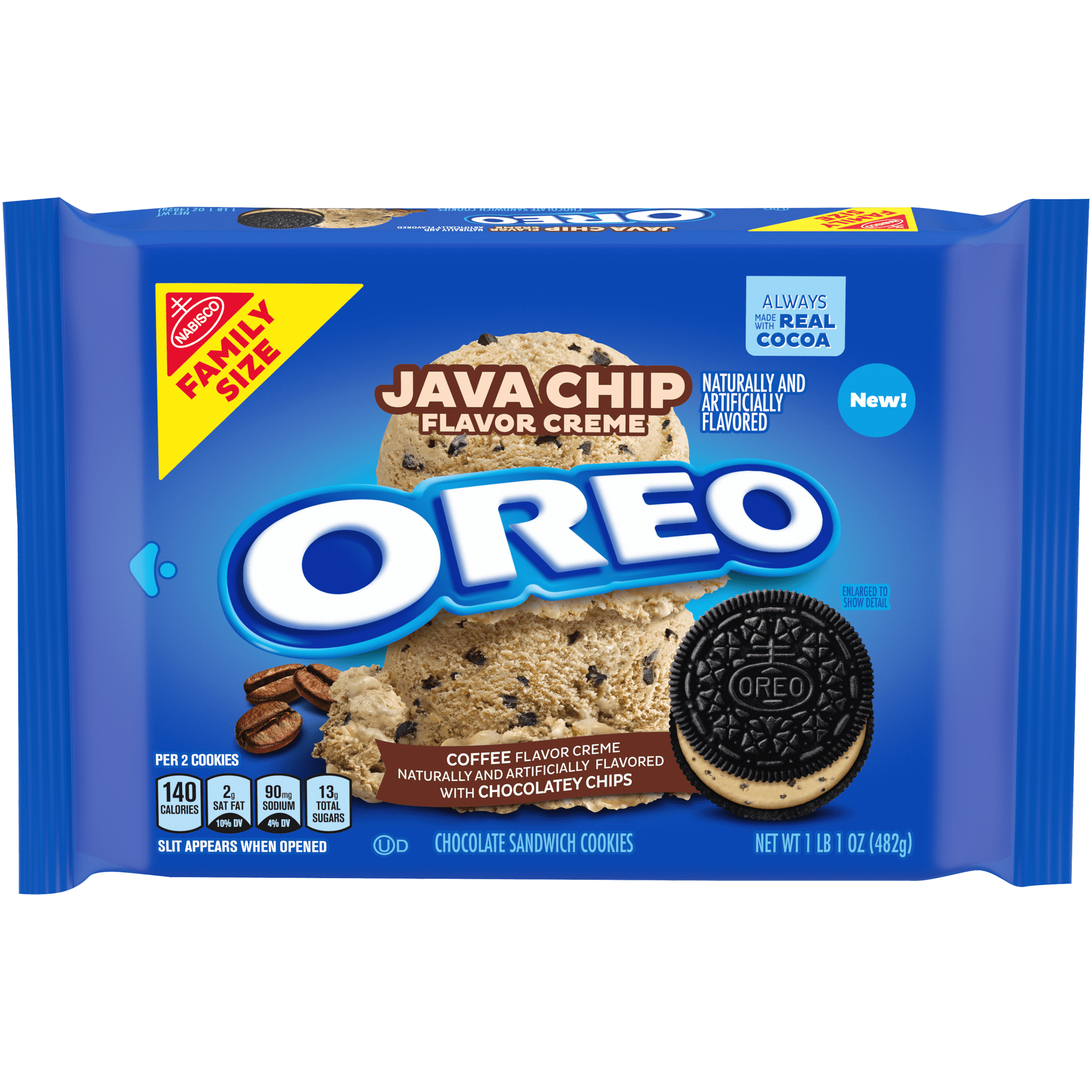 We've already passed the halfway mark of 2020, which means it's officially acceptable to start counting down the days until 2021 — and Oreo's latest announcement only provides further justification. The beloved snack brand just revealed plans to debut a brand-new Java Chip cookie flavor this upcoming January, and we're on a caffeine high just thinking about our first bite. The forthcoming flavor features light-brown coffee-flavored creme that's swirled with chocolate chips and sandwiched between two of Oreo's classic cookies. If you're a fan of Starbucks's Java Chip Frappuccino, this one's right up your alley.
Because we know you're wondering: this isn't a limited-edition release that'll only hit shelves for a few months before disappearing forever and leaving us with lingering cravings. An Oreo rep confirmed that it's a permanent addition to the brand's lineup, along with a newly revamped version of its decadent Chocolate Hazelnut flavor, which initially came out in 2018. So, uh, who's got that countdown goin'?
Image Source: Oreo