Joanna Gaines's Zucchini Bread Recipe
I Made Joanna Gaines's Zucchini Bread, and It's an Easy, Delicious, and Perfect Snack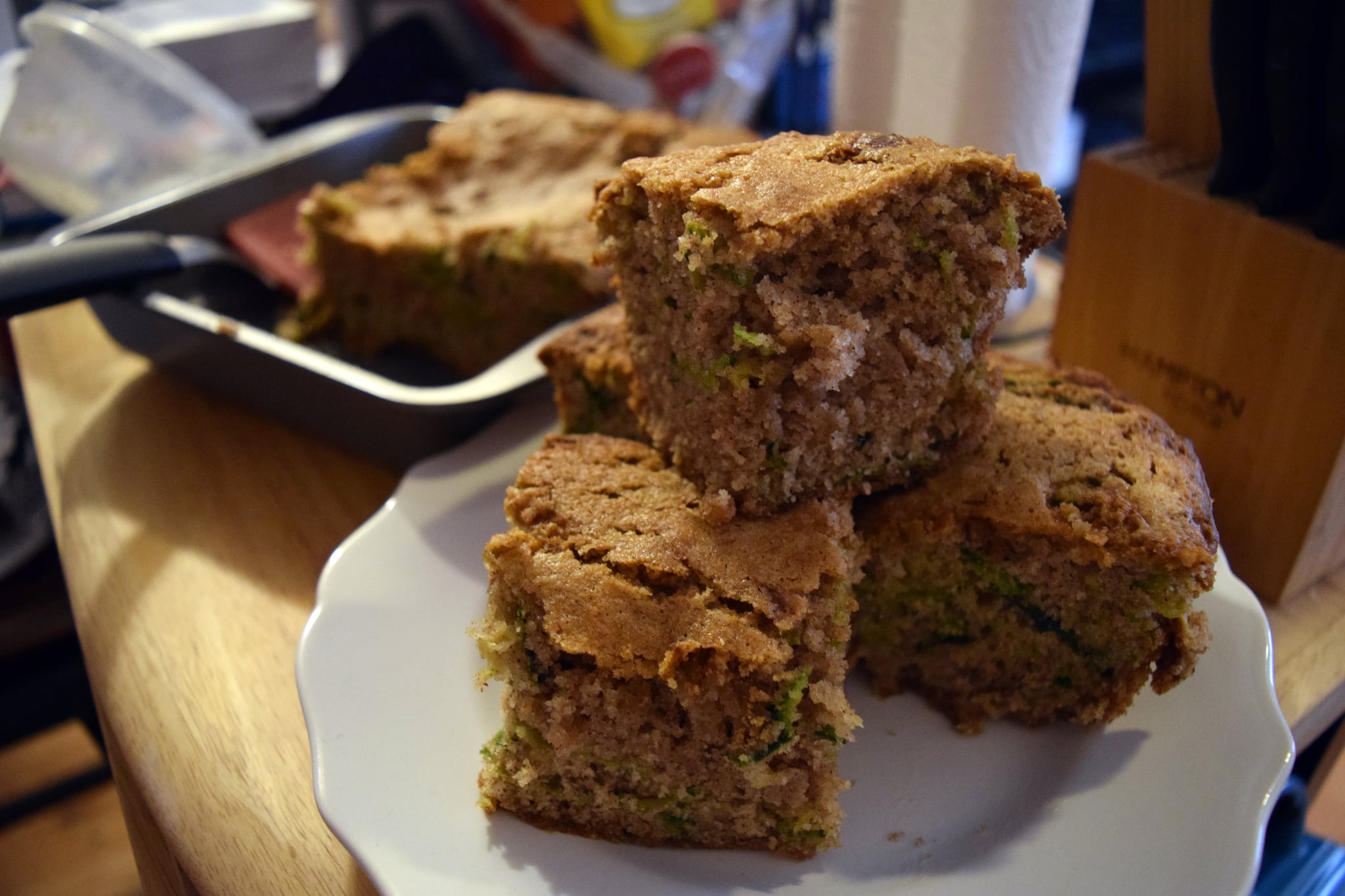 If you've exhausted all your banana bread ideas, it's time to switch over to zucchini bread. The sweet bread, which is very reminiscent of banana bread, packs in a bunch of veggies without actually tasting like veggies. Joanna Gaines's zucchini bread recipe is super simple and bakes up a delicious snack you'll definitely enjoy.
I made Joanna's bread today following her recipe closely — I even made the same mistake she did in her YouTube video, using an 8-by-8-inch pan instead of a 9-by-9. Lesson learned: a 9-by-9 is definitely the pan you need! I also opted to leave out the nuts, solely for personal preference; the bread bakes up just the same without them if you also want to go that route.
I highly recommend whipping up this bread for yourself at home and eating it warm with butter on top. Such a delicious (and healthy-ish) snack!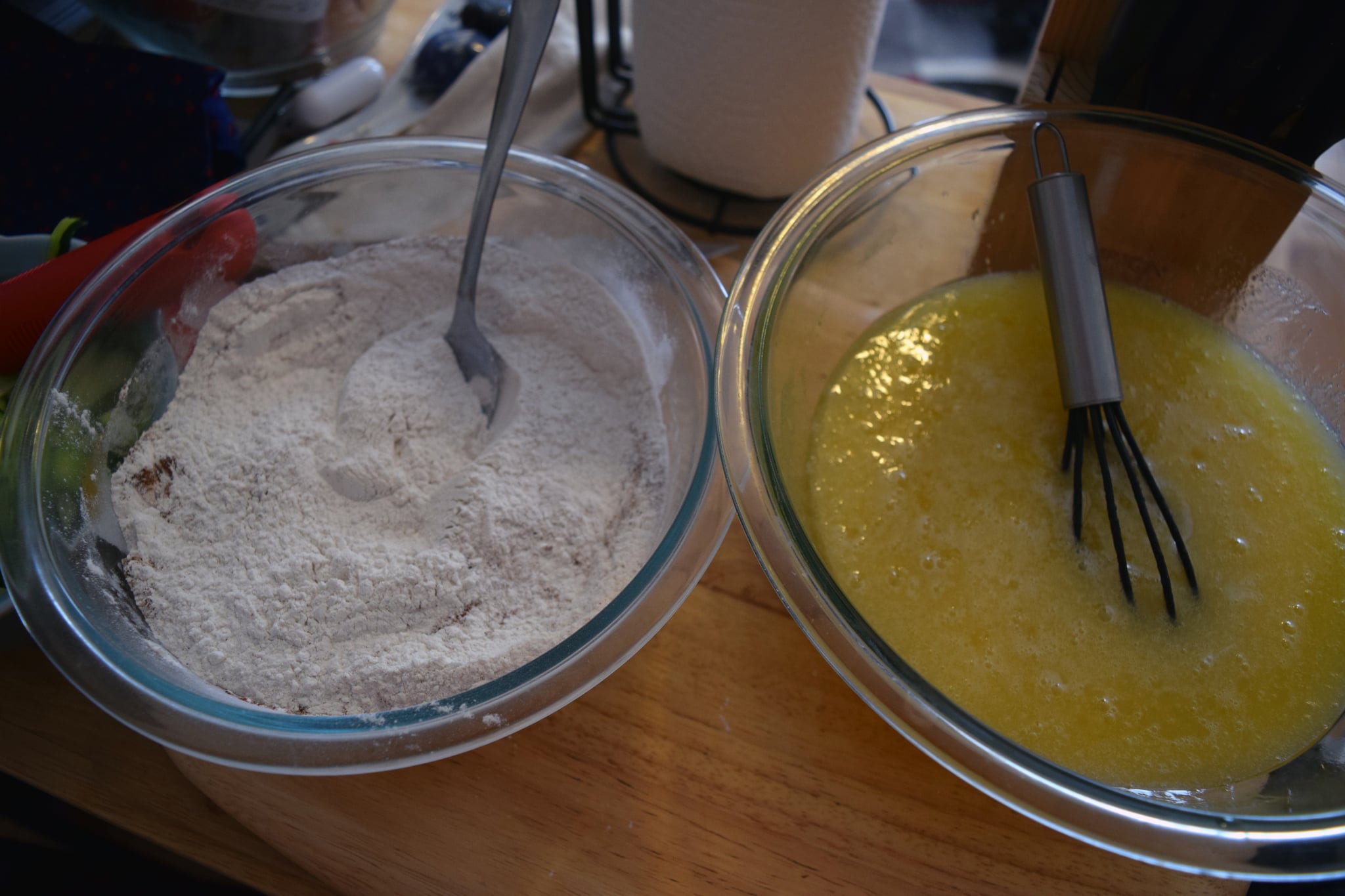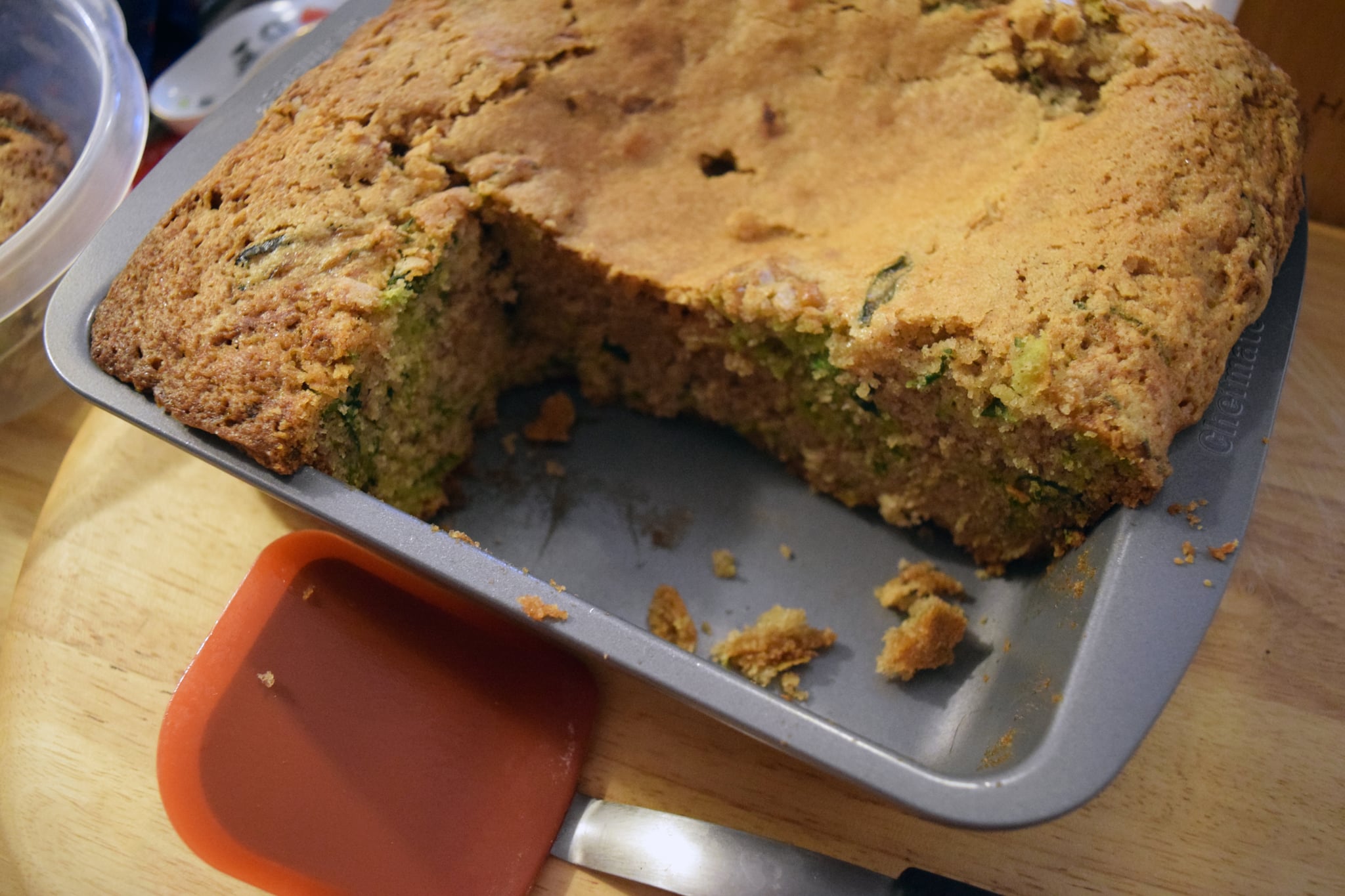 Zucchini Bread
Joanna Gaines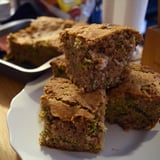 Ingredients
Cooking spray
1 1/4 cups vegetable oil
2 cups sugar
4 large eggs
1 tablespoon pure vanilla extract
3 cups all-purpose flour
2 teaspoons ground cinnamon
2 teaspoons baking powder
1 teaspoon baking soda
1/2 teaspoon kosher salt
3 cups thickly shredded zucchini (about 2 medium zucchini)
1 cup crushed walnuts (about 3 1/2 ounces)
Directions
Preheat the oven to 350°F. Spray a 9-by-9-inch baking pan lightly with cooking spray.
In a large bowl, whisk together the vegetable oil, sugar, eggs, and vanilla until smooth.
In a medium bowl, whisk together the flour, cinnamon, baking powder, baking soda, and salt. Add the flour mixture to the egg/sugar mixture and mix until just combined.
Wrap the zucchini in a clean kitchen towel and squeeze out any excess liquid. Fold the zucchini and walnuts into the batter.
Pour the batter into the prepared pan and spread it evenly. Bake until a tester inserted in the center comes out clean, about 50 minutes. Cool on a wire rack until completely cool, about 30 minutes.
Store in an airtight container at room temperature for up to three days.
Information
Category

Snacks

Yield

9 servings

Prep Time

15 minutes

Cook Time

50 minutes

Total Time

1 hour, 4 minutes, 59 seconds
Image Source: POPSUGAR Photography / Hedy Phillips