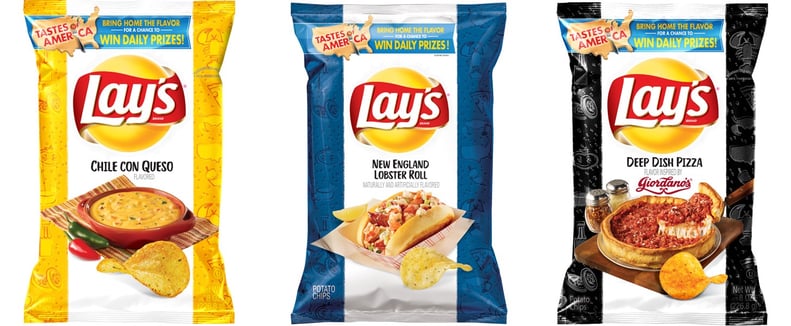 Lay's outdoes itself every time it releases new chip flavors, and this batch is proof. Lay's has a new "Taste of America" collection that includes eight regionally-inspired flavors that represent distinctive tastes from around the country. We're talking specific flavors and dishes — Pimento Cheese, Deep Dish Pizza, and even Lobster Roll! All eight flavors will roll out to stores in starting on July 30, and will be available through Sept. 23. You'll only find each flavor in its respective region, so here's hoping you're excited about your designated chip. Take a look at the whole collection ahead.
01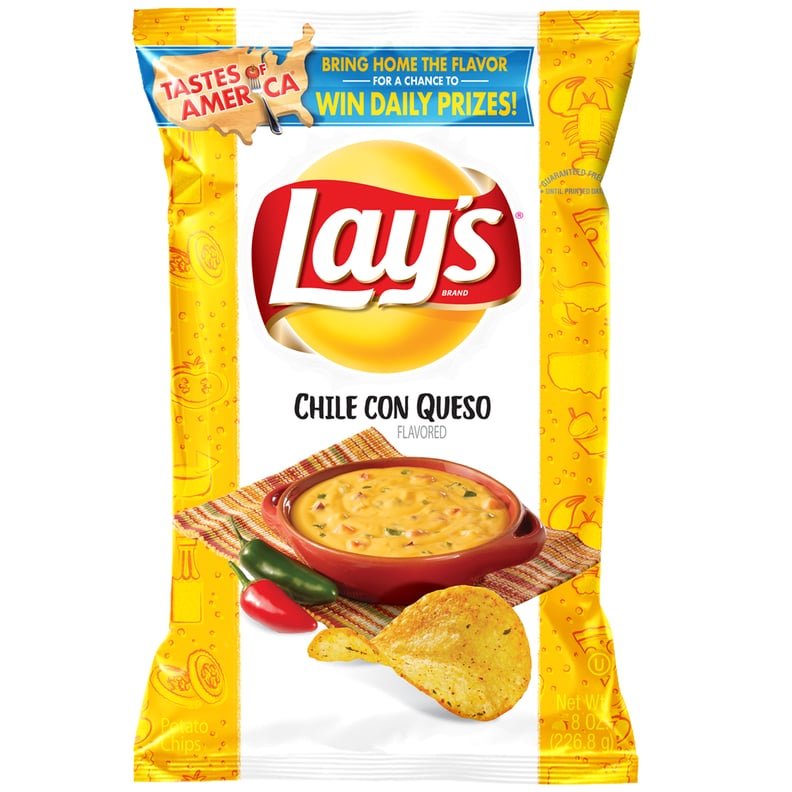 Chile Con Queso
Inspired by: Texoma, Mountain, SoCal
The flavor: These cheesy chips are infused with the "Tex-Mex taste of velvety cheddar queso with a dash of spice."
02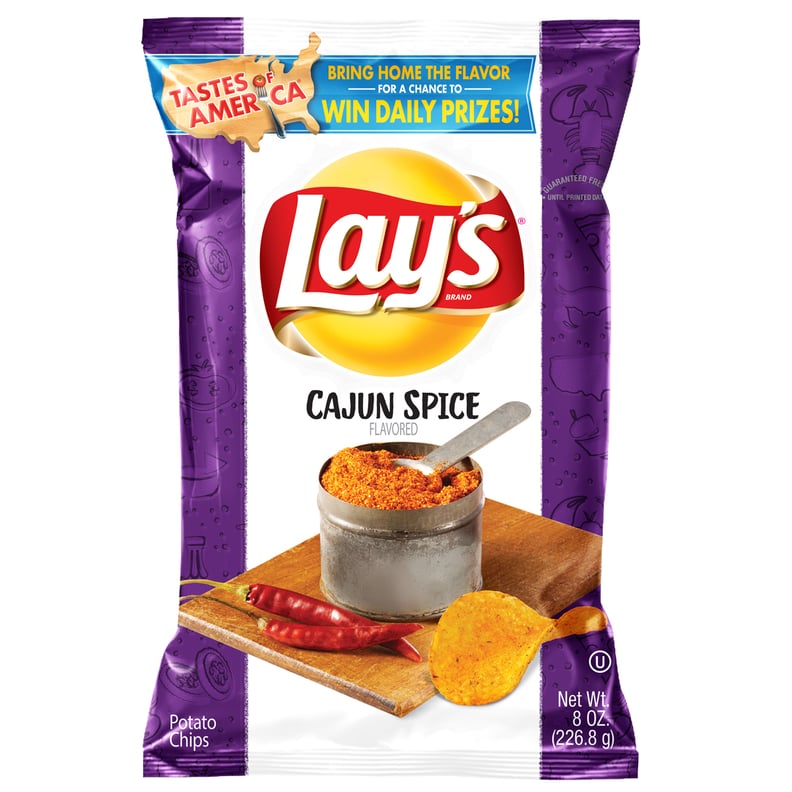 Cajun Spice
Inspired by: Central Gulf
The flavor: The Cajun Spice chips include a mix of garlic, paprika, onion, and oregano, and will treat your taste buds to flavors inspired by jambalaya and blackened cajun chicken.
03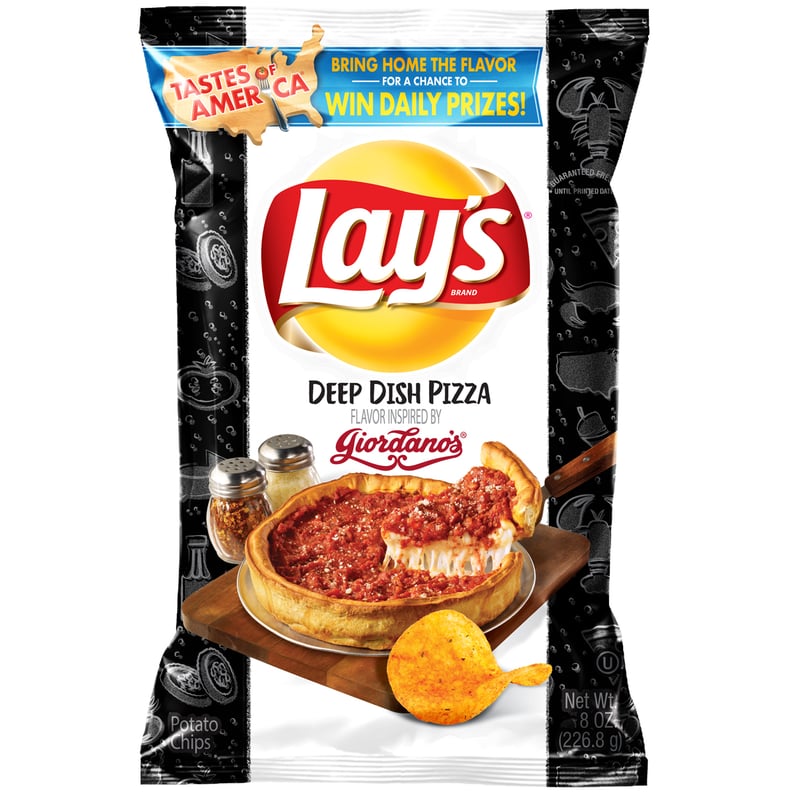 Deep Dish Pizza
Inspired by: Heartland and Mid-America
The flavor: These aren't just any pizza-flavored chips. The Deep Dish Lay's are specifically inspired by Giordano's pizza recipe — if you know, you know.
04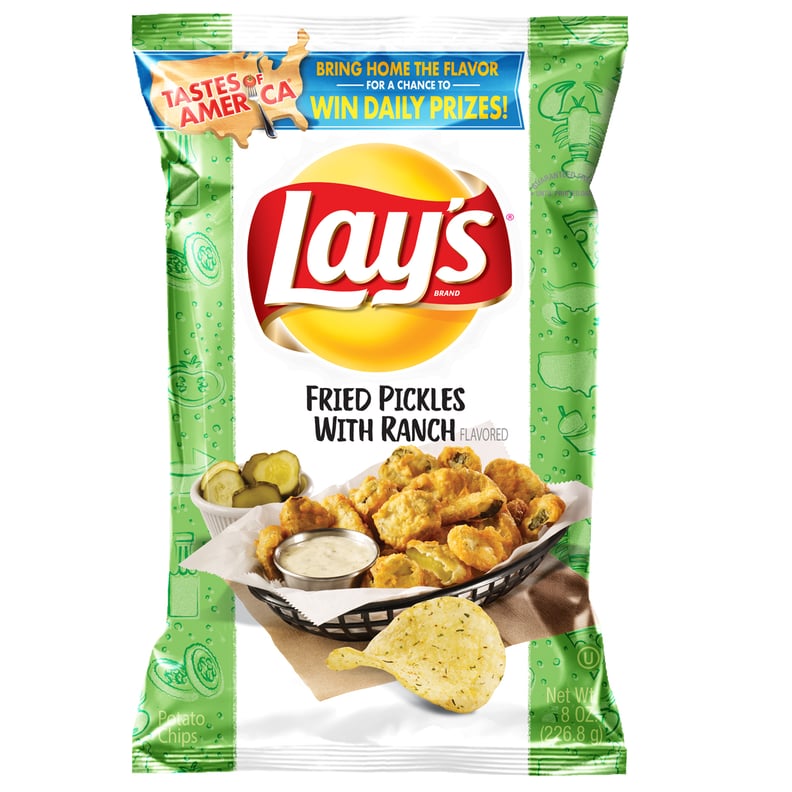 Fried Pickles With Ranch
Inspired by: Midwest
The flavor: These chips are inspired by Midwest state fairs, where everything is deep fried and delicious. If you already love similar pickle-flavored snacks, you're sure to love Lay's take on the favorite.
05
Pimento Cheese
Inspired by: Southeast
The flavor: There's nothing quite like a big spoonful of homemade pimento cheese on a cracker. Inspired by the classic Southern appetizer, Lay's Pimeno Cheese chips have a "taste of creamy sharp cheddar with a hint of cayenne pepper."
06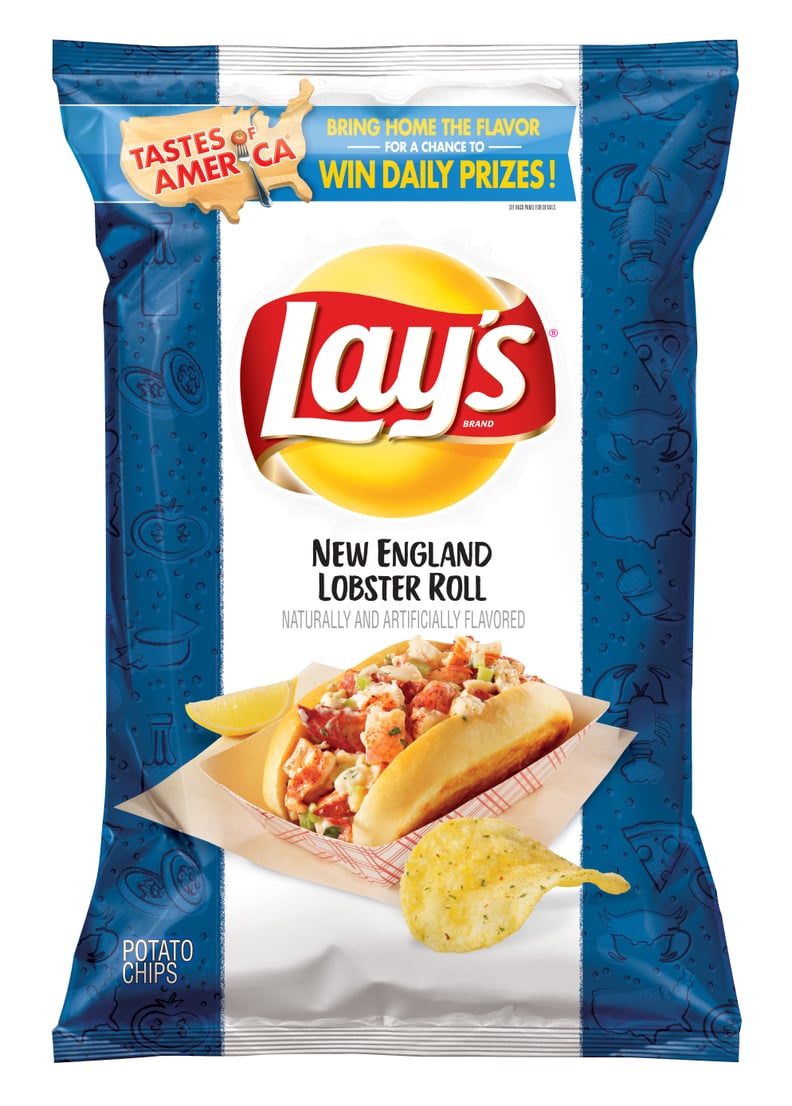 New England Lobster Roll
Inspired by: Northeast
The flavor: A buttery lobster roll and a side of potato chips is one of the best lunches. When you want to combine the two, try the Lay's Lobster Roll flavor, which is inspired by "fresh lobster and a buttery grilled roll."
07
Chesapeake Bay Crab Spice
Inspired by: Mid-Atlantic
The flavor: Lay's drew inspiration from the crab shacks along the Atlantic to create these chips dusted with "custom-blended spices."
08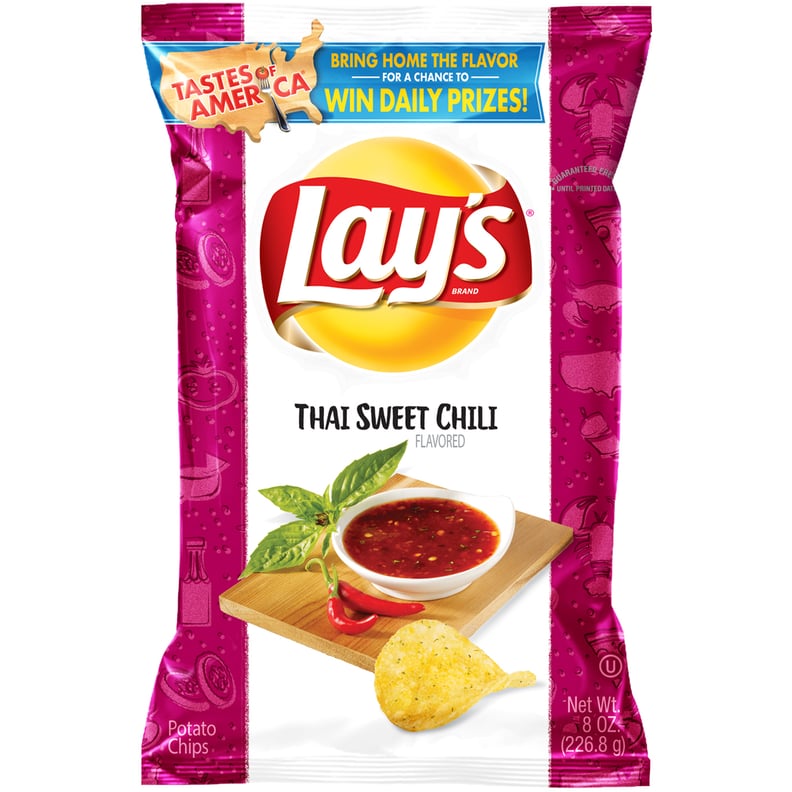 Thai Sweet Chili
Inspired by: Pacific Northwest
The flavor: Lastly, the Thai Sweet Chili flavor is inspired by the "food truck scene of the Pacific Northwest," and the sweet chili sauce chips have a hint of heat.