New Lay's Flavor Contest Winners 2017
Update! See Which Unexpected New Lay's Flavor Won the $1 Million Contest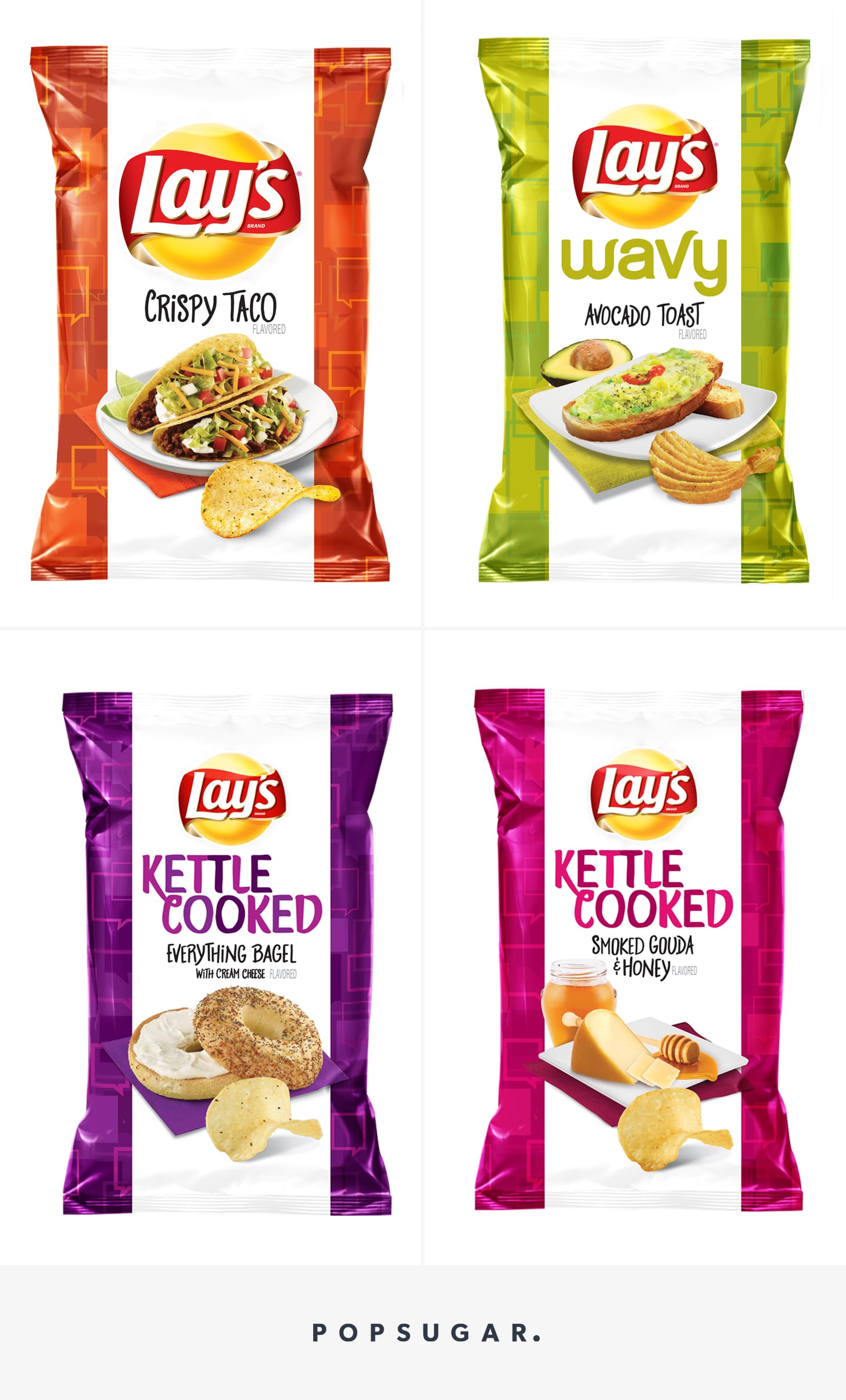 Update: We have a winner! Lay's Crispy Taco is the winning flavor of this year's Do Us a Flavor contest, and Ellen Sarem of San Antonio will take home the $1 million grand prize for her flavor idea. Crispy Taco beat out the other two Lay's finalist flavors, Kettle Cooked Everything Bagel and Wavy Fried Green Tomato. If you've yet to try this unexpected potato chip flavor that truly tastes like a taco, look for it on store shelves now.
Update: Lay's has announced three new flavors to hit stores nationwide this month! Lay's Crispy Taco, Lay's Kettle Cooked Everything Bagel With Cream Cheese, and Lay's Wavy Fried Green Tomato are the three finalist flavors in this year's Do Us a Flavor contest. Starting July 30, you can try all three flavors and vote on your favorite to help determine the $1 million grand prize winner.
Original story: Lay's 2017 Do Us a Flavor campaign began at the start of the year, and it's coming to a close with the announcement of brand-new flavors. Out of all the wackiest and most unexpected flavors submitted by fans, including Cotton Candy Crunch, Pickle Juice, and California Roll, only 10 semifinalist flavors made the cut. On July 18, Lay's will announce the three flavors that will be the only ones to make it on store shelves soon. Spoiler alert: two of the most original flavor contenders are Avocado Toast and Nashville Hot Chicken. Read on to scan all of the inventive top 10 flavor semifinalists, check out each person's story behind the Do Us a Flavor submissions, and vote on which one you're hoping to see in grocery stores!
Image Source: Lay's
Which New Lay's Chip Flavor Are You Hoping to Try?
Everything Bagel With Cream Cheese
Bacon Wrapped Jalapeño Popper