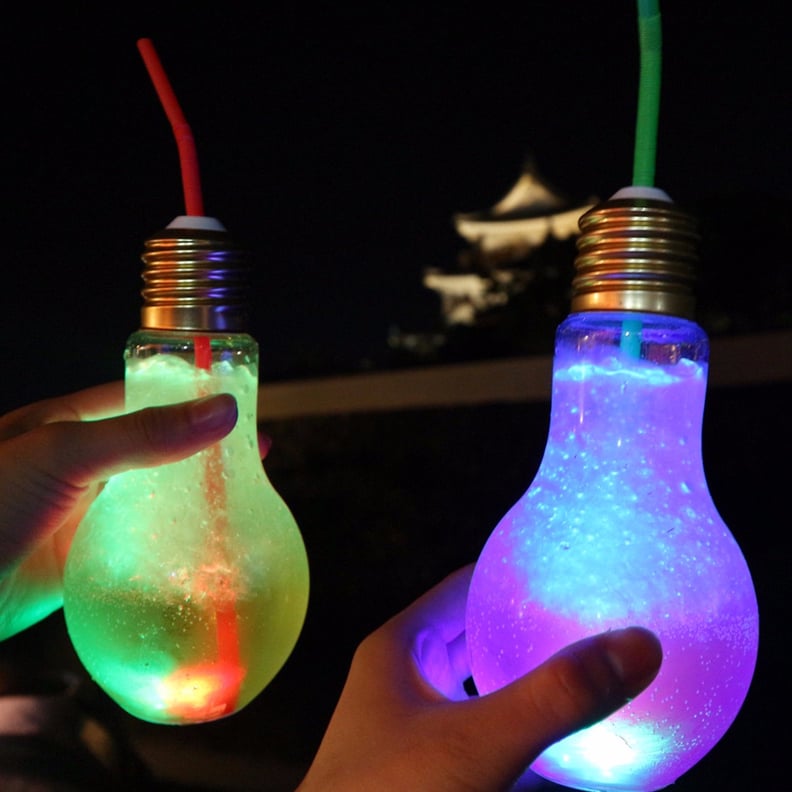 Sipping your beverage of choice out of a plain ol' plastic cup is, like, so three years ago, guys. The latest drink vessel of choice that has virtually taken over Instagram? Hollowed-out light bulbs! We're not entirely sure if Thomas Edison is rolling over in his grave or posthumously delighted at the thought of this, but we can attest to the fact that we're pretty into it.
To be clear, this beverage trend isn't technically brand-new, as various restaurants in the States (see: Snow Monster in California and Bubble Bar in New York) have been using empty bulbs as a vessel for serving up their boba teas and coffees since 2016. But we want to take a moment to commemorate where the genius concept all began: Asia. Last year, Thrillist reported that the light bulb drink idea originated in Seoul, South Korea, and it soon after gained popularity in China, Taiwan, and Japan, then made its way stateside.
To pay homage to the creative masterminds behind this Instagram-worthy drink trend, we did a bit of research and noticed there's a pretty epic detail about the original light bulb drinks in Asia that sets them apart from the rest: they actually light up! Ahead, catch a glimpse at a handful of brightly colored drinks in their cool glow-in-the-dark vessels. And if you don't live near a restaurant that sells these trendy gems or have a trip to Asia in the works, you can buy your own light bulb bottle online!