McDonald's New Blue Hawaii McFizz Is the Drink to Quench Your Summer Thirst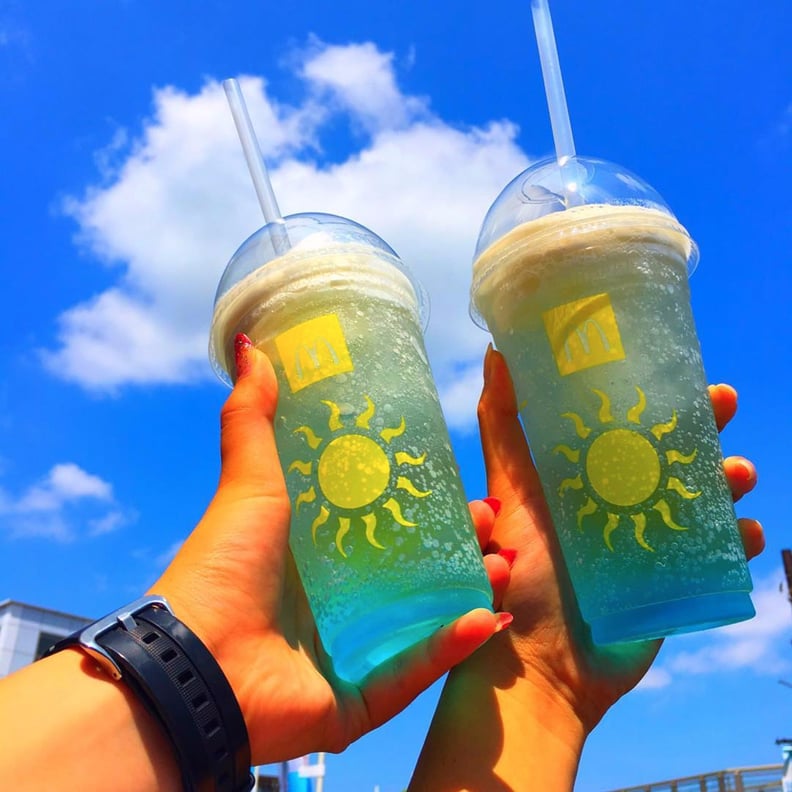 When we think of Summer, we think of ice-filled, bright-colored, refreshing drinks, and in an effort to quench all insatiable Summer thirst, McDonald's Japan has unveiled the new Blue Hawaii McFizz. Like previous carbonated McFizz drinks, the translucent bright-blue drink is made with some colored syrup and Sprite, and according to the menu, the "secret" to its sweetness is a bit of apple juice. Because we're assuming the ice cream machine works in all McDonald's Japan locations, we highly recommend adding a dollop of vanilla ice cream, making it a McFloat.
The Blue Hawaii McFizz is part of the McDonald's Japan Loco Moco Summer menu, which also includes Hawaii-inspired burgers and spicy chili french fries. Looks like the new blue McFizz will be joining the Sakura McFloat on the list of international McDonald's menu items we hope come to the United States.
Read on to see photos of the drool-worthy Blue Hawaii McFizz that Instagrammers all over Japan cannot get enough of.