This No-Bake Key Lime Pie Recipe Uses Greek Yoghurt
You'd Never Guess This No-Bake Key Lime Pie Uses Greek Yogurt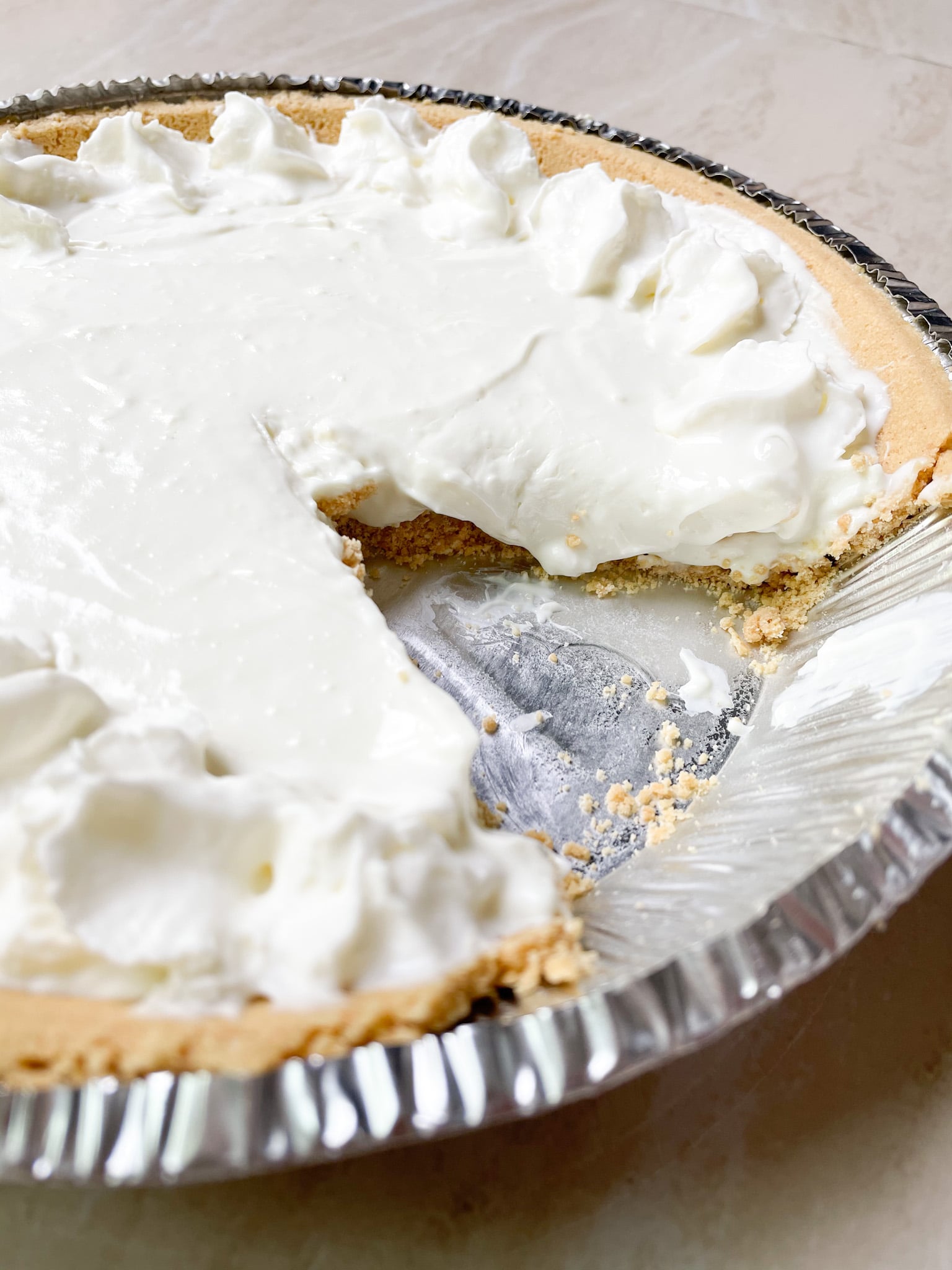 If you've enjoyed a slice of key lime pie while vacationing in Florida, particularly Key West, then you know it's nearly impossible to find key lime pie that's as refreshingly tart anywhere else. As someone who used to have family in the panhandle state, I've been subject to a lot of key lime pie over the years. Breakfast, lunch, dinner, dessert — I'll take it whenever! Of course, I'm from California, so key lime season comes and goes faster than our rain season here.
Up until recently, I never dared to make key lime pie from scratch. Why mess with perfection? Well, rules are meant to be broken, and I figured why the heck not? While conducting my recipe search, I noticed several called for eggs and lots of sugary ingredients such as sugar, gelatin, and sweetened condensed milk — not to mention, double cook times: egg-based recipes require time not only in the oven, but the fridge as well. I had no choice but to take matters into my owns hands, as turning on the oven is a boar, especially in the summer months when it's hot AF outside.
Adapted from A Pinch of Healthy, my no-bake key lime pie recipe comes together in three easy steps and requires zero minutes in the oven. A smidge healthier than other pie recipes, I skip the eggs and opt for key lime-flavored Greek yogurt, use half the amount of cream cheese, and a quarter the amount of sweetened condensed milk. Simply make the custard filling, pour into the graham cracker crust (for the sake of time, I use store-bought crust), throw it in the freezer, and forget about it! It's that easy. Keep reading for step-by-step instructions and photos. Enjoy!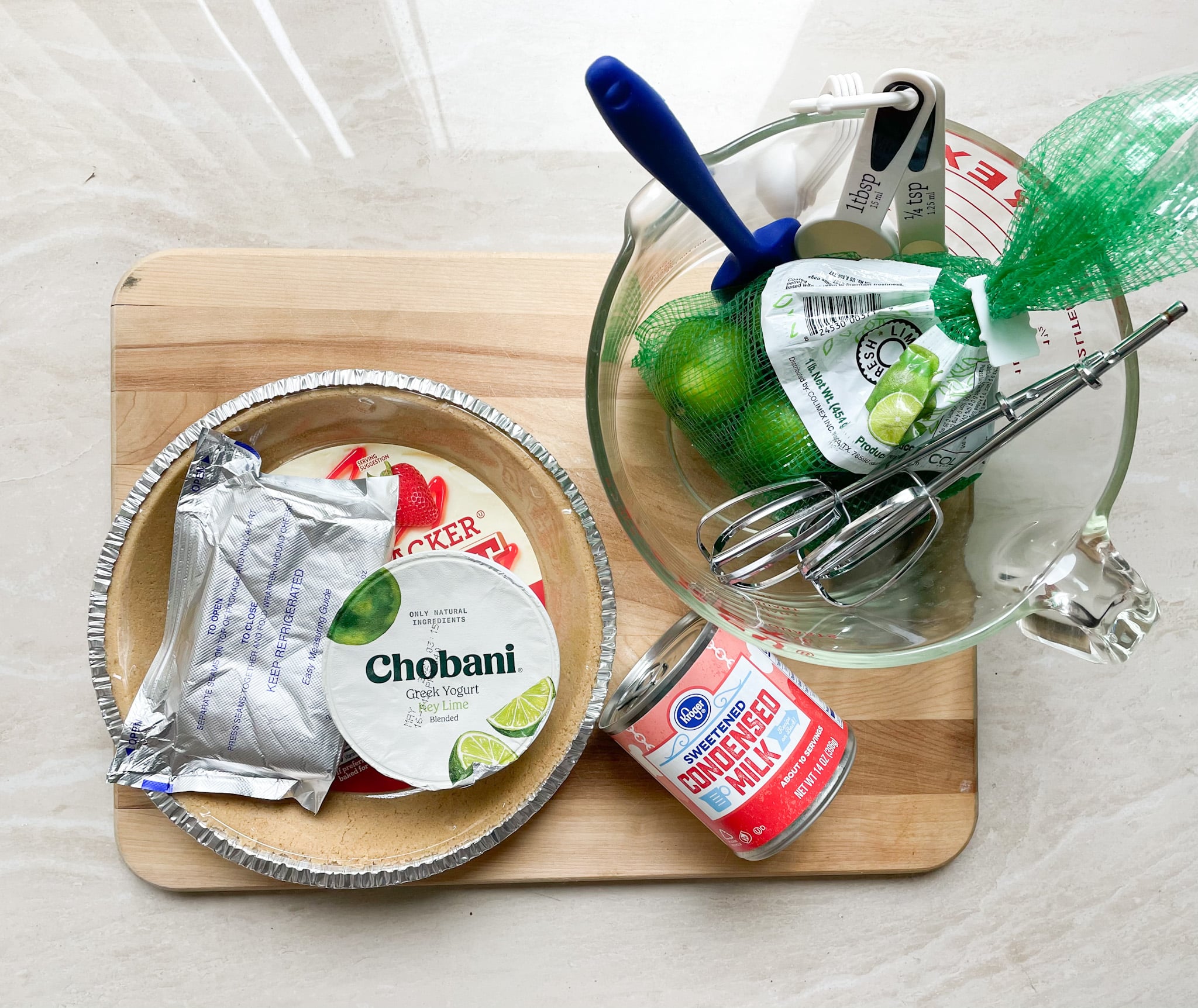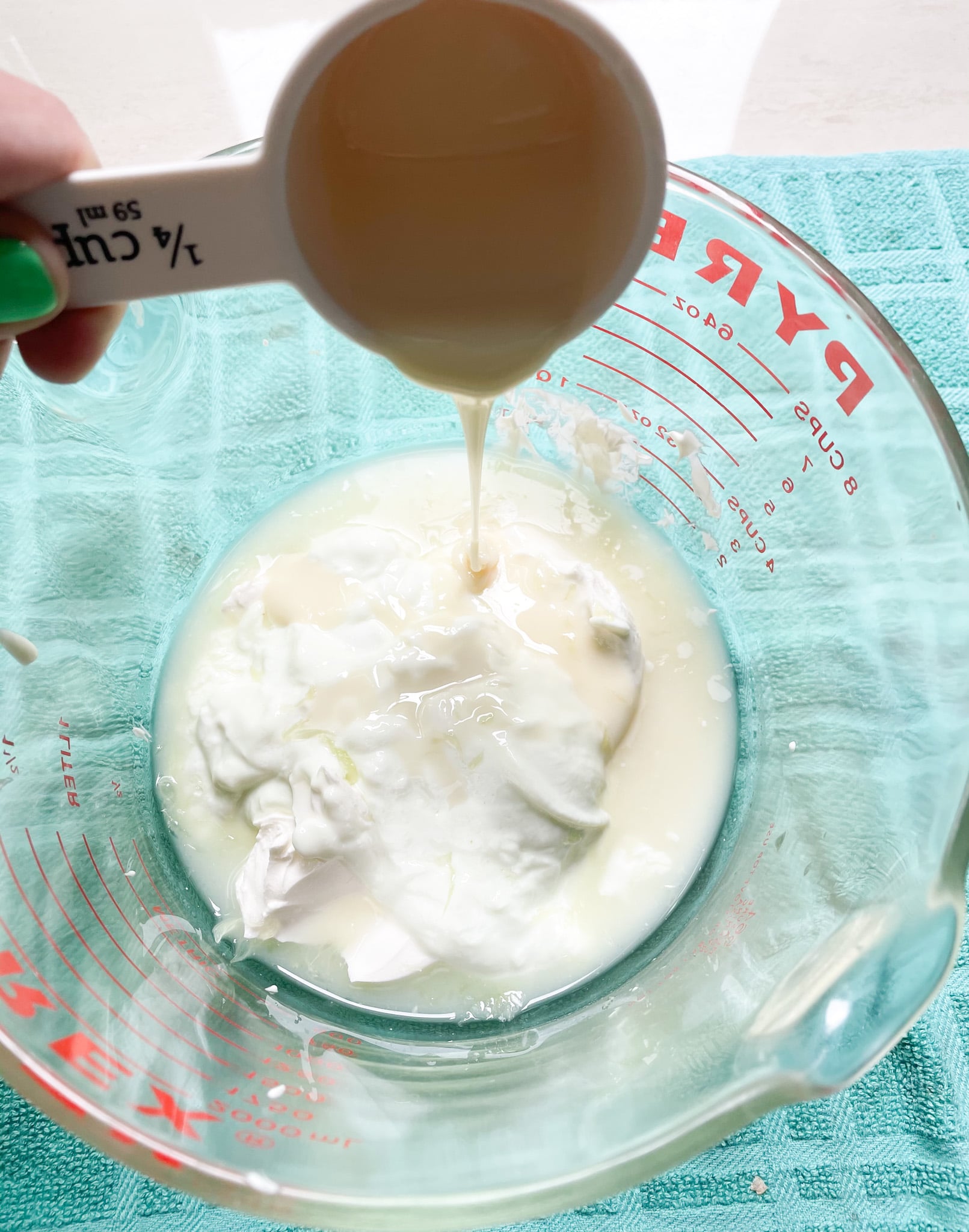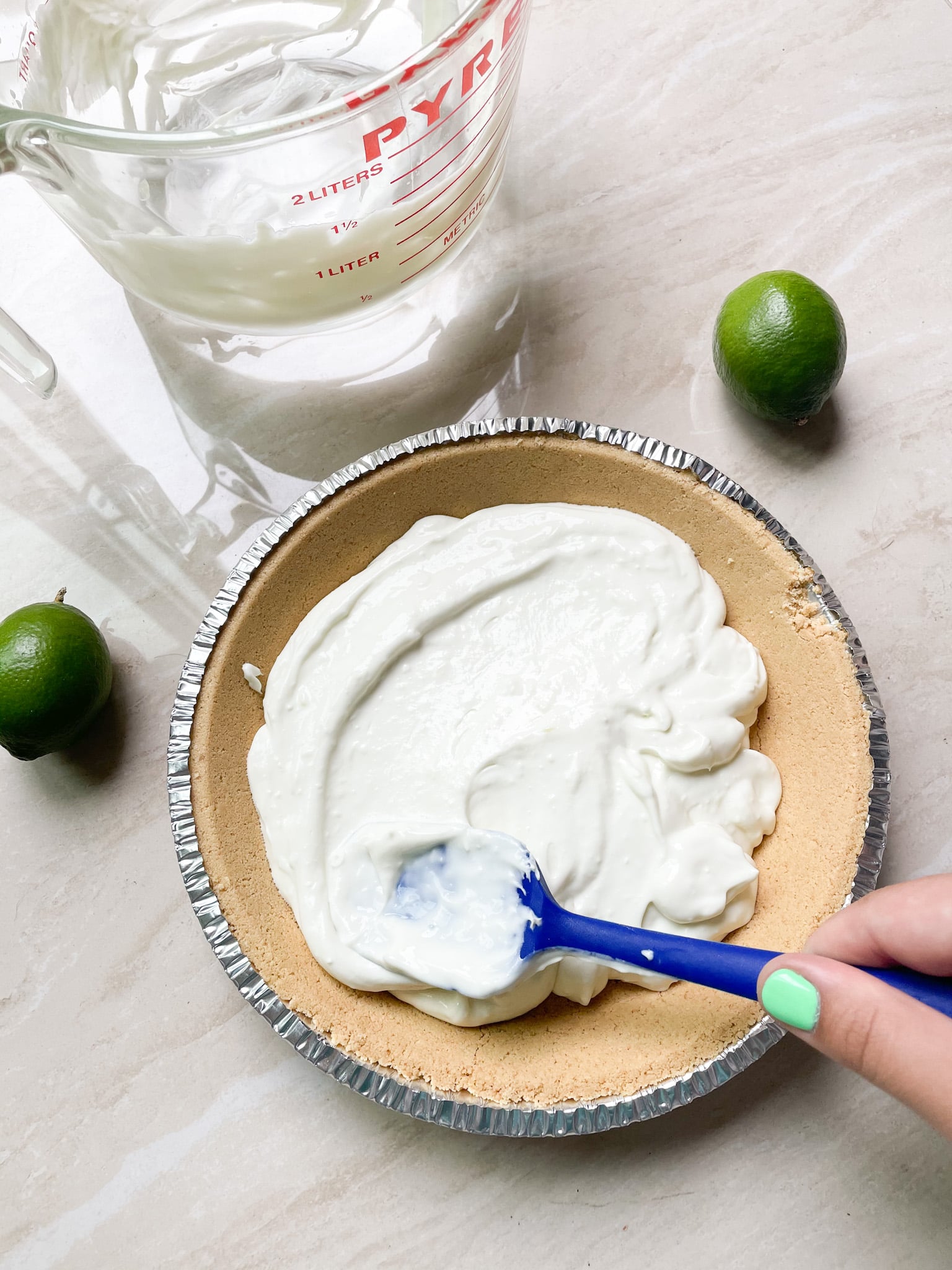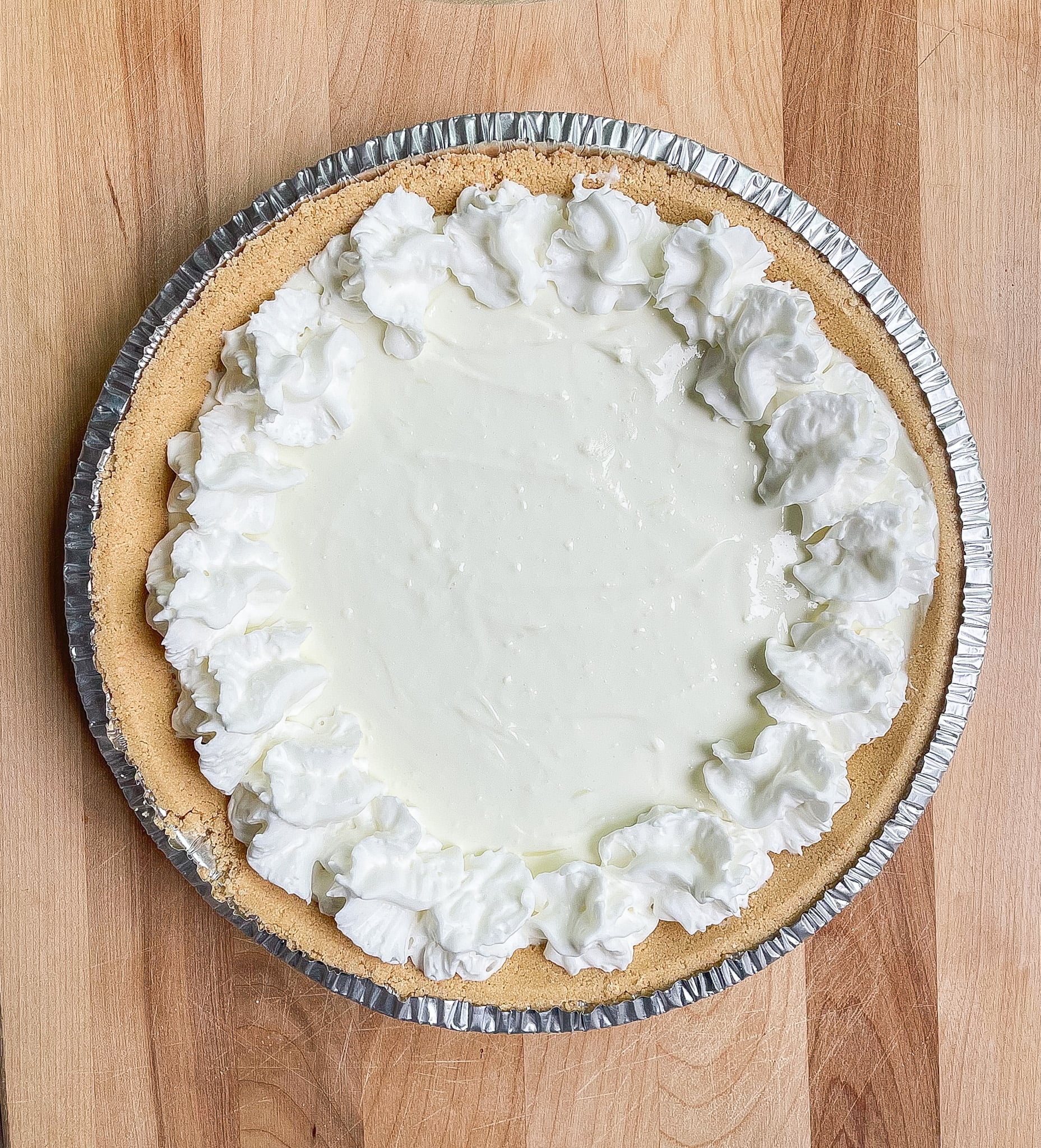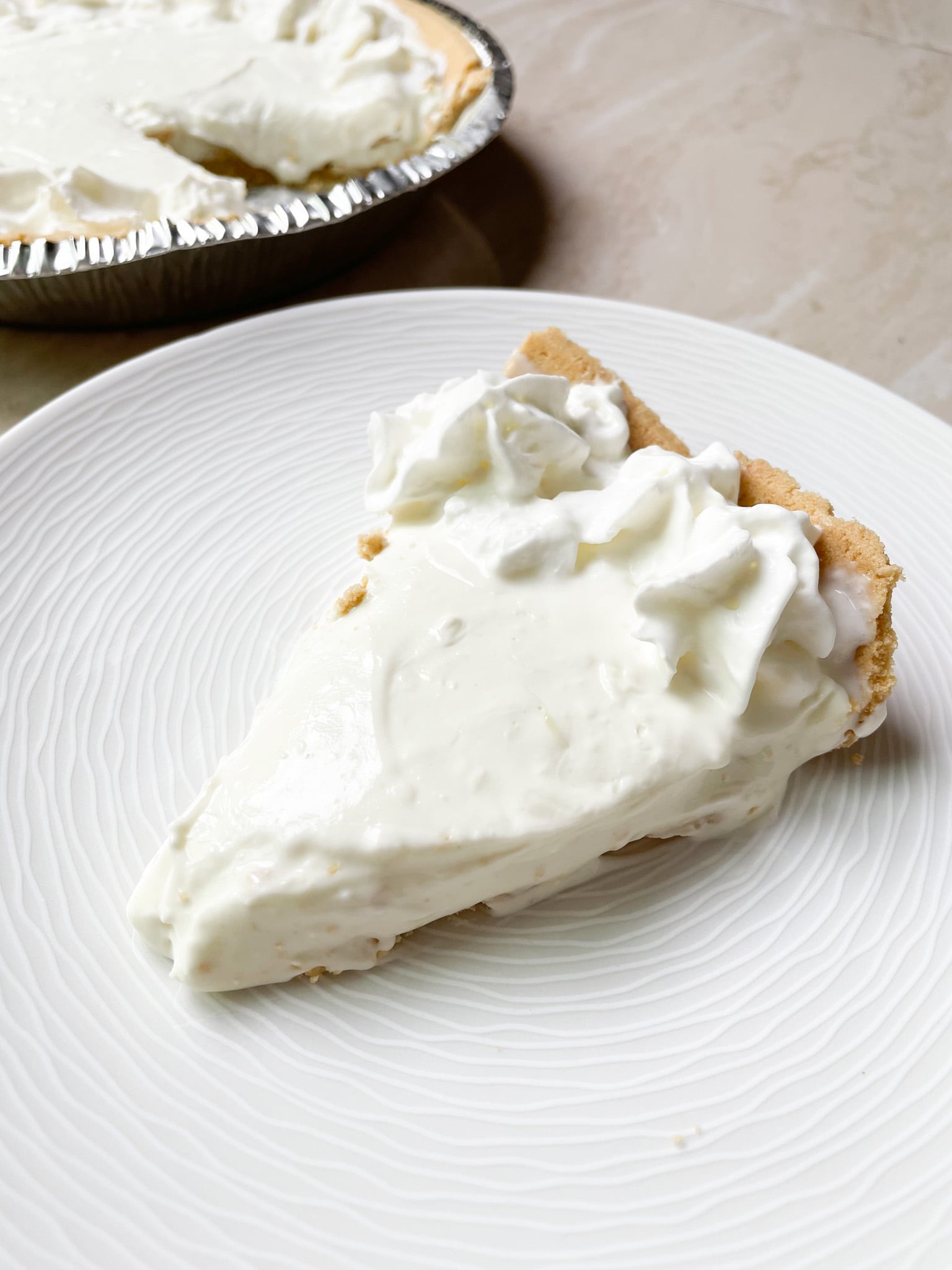 No-Bake Key Lime Pie
Adapted from A Pinch of Healthy
Notes
Do not leave key lime pie on the counter, as hotter temperatures can cause it to melt. Store leftovers in an airtight container in the fridge for up to three days.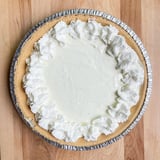 Ingredients
Graham cracker crust
8 oz. cream cheese (room temperature)
1/4 cup sweetened condensed milk
1/3 cup fresh lime juice
1 key lime flavored Greek yogurt
The insides of half a lime
Whipped cream for topping (optional)
Directions
In a medium mixing bowl, combine all ingredients. Using a mixer on low speed, mix ingredients for a minute or two until most of the lumps are gone. Mix for an additional 90 seconds on medium speed, really working into any remaining lumps. Mix until almost all lumps are gone and you're left with a creamy custard mixture.
Pour mixture into graham cracker crust and spread evenly. Allow the pie to settle and firm in the freezer for at least a hour. Check periodically thereafter until you're happy with the firmness — may need another 10 to 15 minutes.
If desired, top key lime pie with whipped cream. Best if served immediately. Enjoy!
Information
Yield

6 slices

Prep Time

10 minutes

Cook Time

1 hour 15 mins

Total Time

1 hour, 24 minutes, 59 seconds
Image Source: POPSUGAR Photography/ Emily Weaver