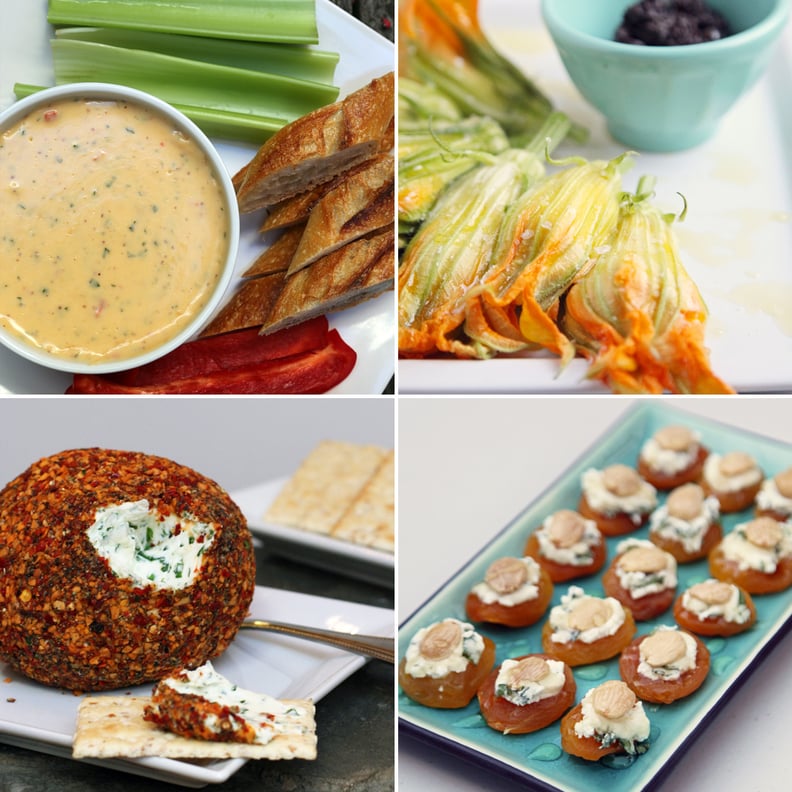 POPSUGAR Photography | Nicole Perry and Anna Monette Roberts
Sure, there are lots of cute Halloween candies and cupcakes you can make to impress your guests, but it's important to serve some savory offerings as well. Check out these 13 orange-hued recipes so you can stay in line with your Halloween decor without making every food item pumpkin- or bat-shaped.
— Additional reporting by Aemilia Madden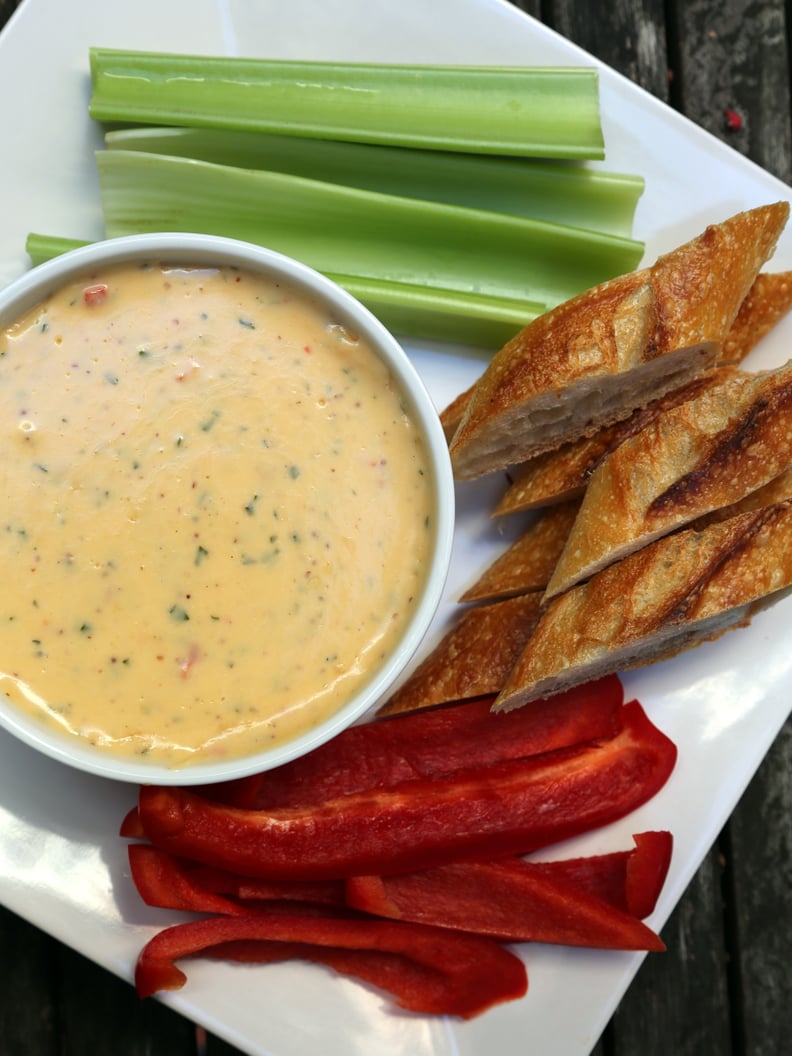 Pimento Cheese Fondue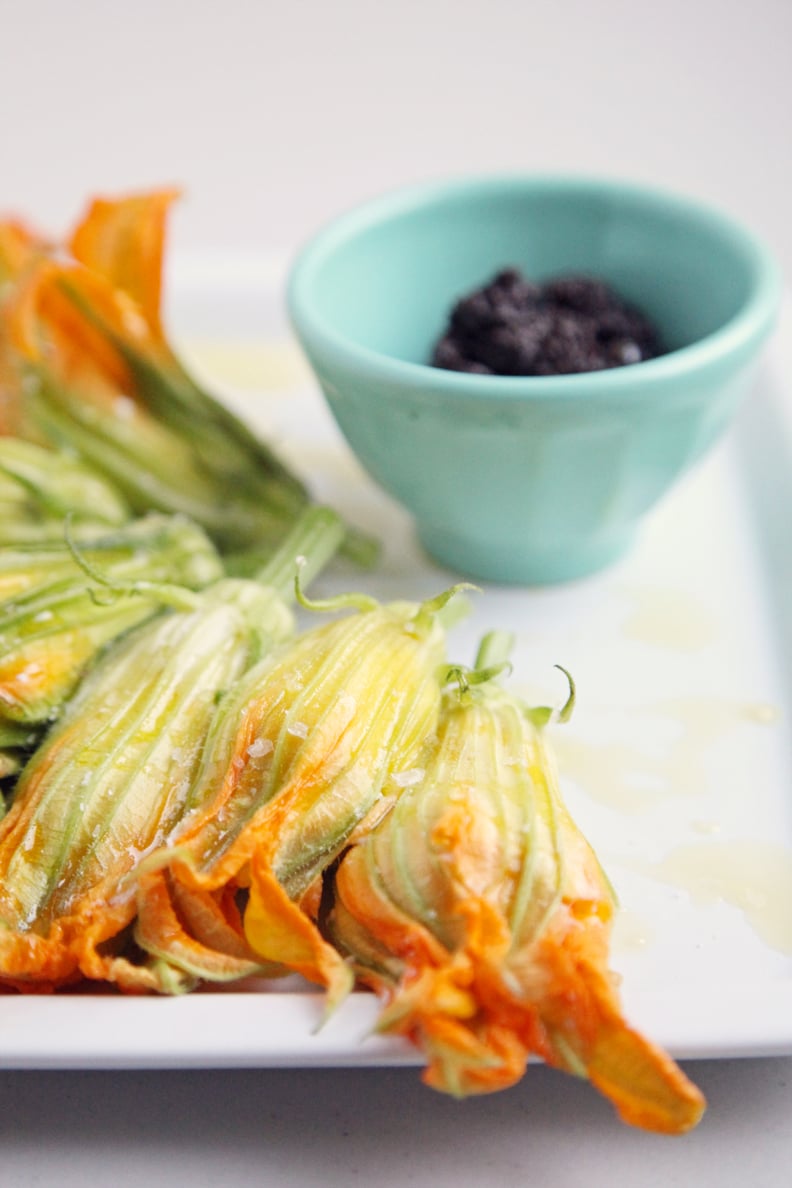 Stuffed Squash Blossoms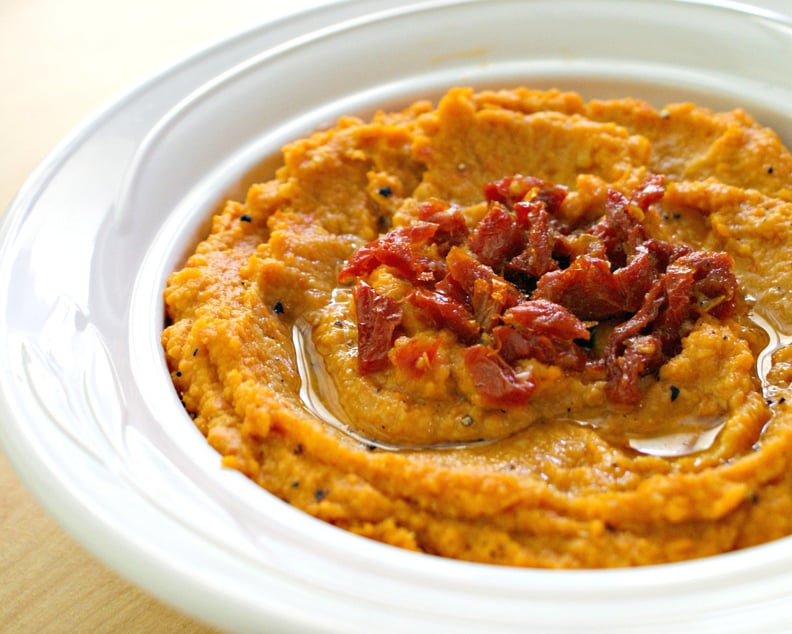 Sun-Dried Tomato Hummus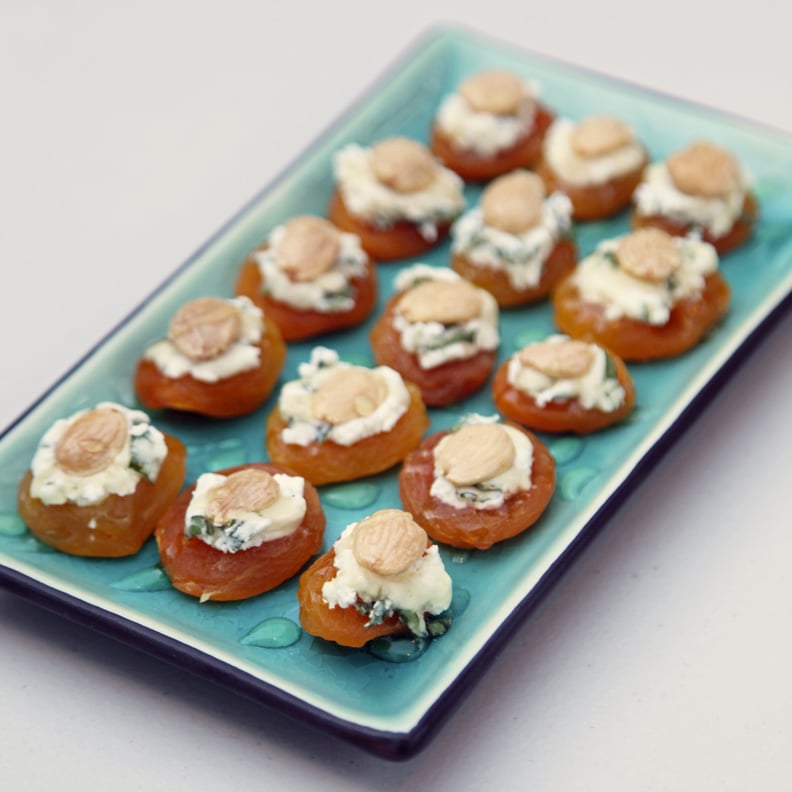 Apricot, Almond, and Goat Cheese Bites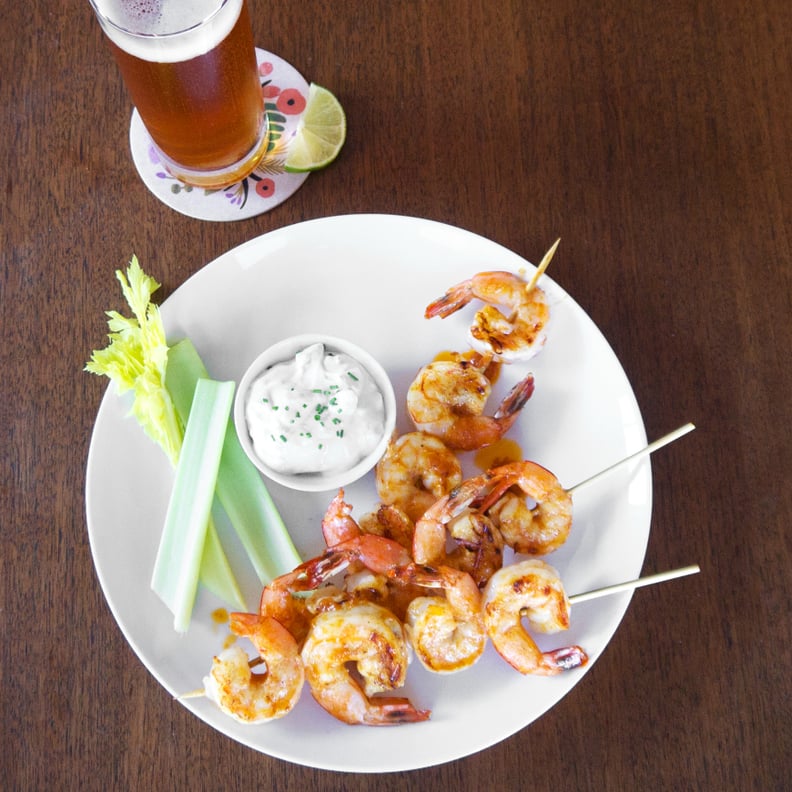 Grilled Buffalo Shrimp
Peppery Ranch Cheese Ball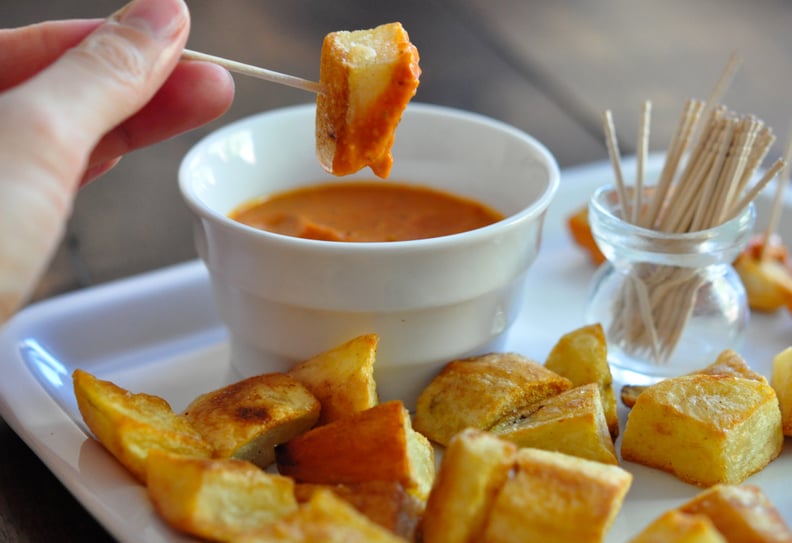 Patatas Bravas
Patatas bravas, a common Spanish tapa, are a simple, spicy alternative to french fries. Serve them with a bright orange sauce made of mayo, tomatoes, and paprika.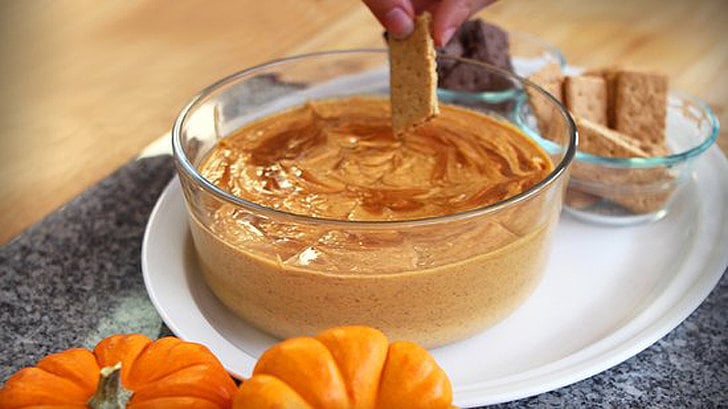 Pumpkin Pie Dip
Embrace the flavors of Fall with pumpkin pie dip; it'll start your celebration off on a sweet note.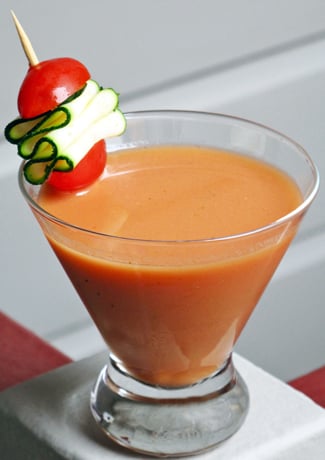 Gazpacho Bloody Mary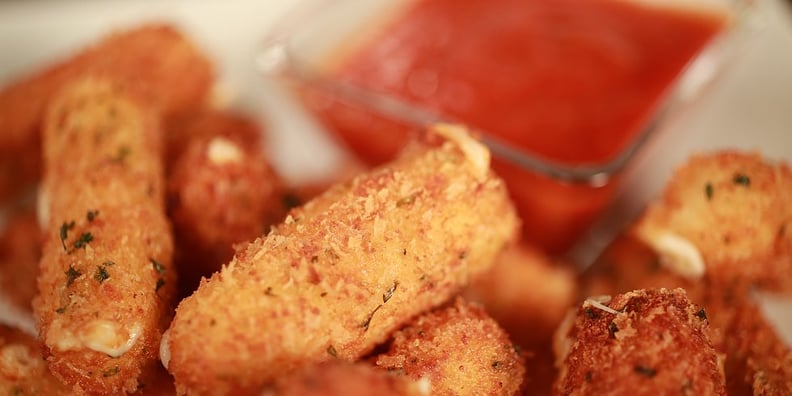 Mozzarella Sticks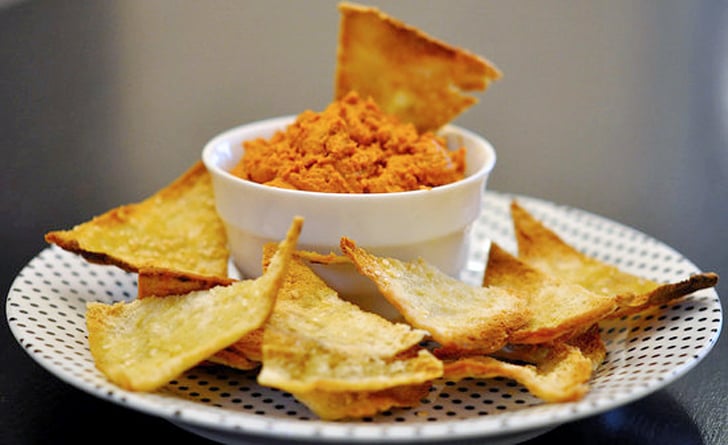 Muhammara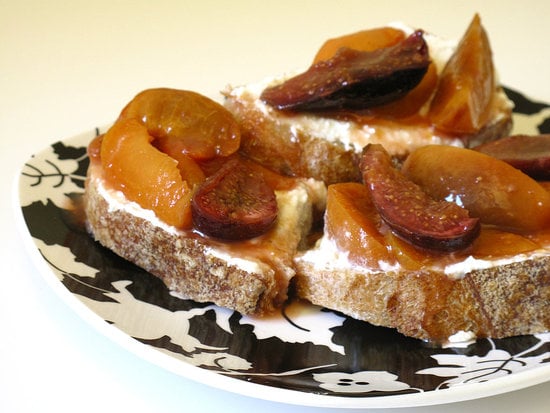 Roasted Fruit-Topped Bread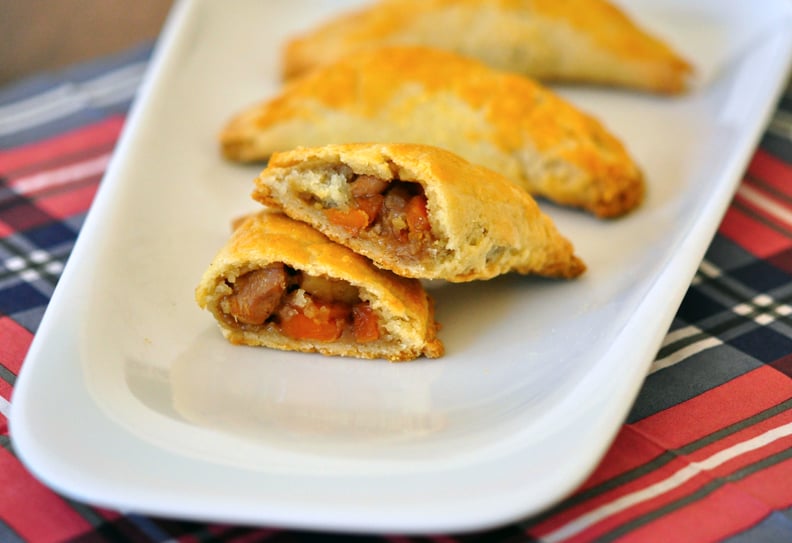 Cornish Pasties
Cornish pasties are sure to keep you and your guests good and full, thanks to warming ingredients like polenta, butternut squash, potato, and chicken as well as fresh sage.