How to Make the TikTok Pancake-Covered Banana Bites
These Pancake-Covered Bananas From TikTok Are My New Favorite Breakfast
As POPSUGAR editors, we independently select and write about stuff we love and think you'll like too. If you buy a product we have recommended, we may receive affiliate commission, which in turn supports our work.
I recently discovered something: bananas on pancakes. While this sounds about as groundbreaking as florals for spring, it really changed my usually lackluster experience of pancakes. So when I was doing my usual 2 a.m. TikTok scroll recently and came across pancake-covered bananas by The Hunger Diaries, I was stunned. The tiny round slices are covered with a thick pancake batter to create these sweet morsels that can be dipped or drenched in maple syrup. Yum! The best part? They take about 15 minutes to put together, which makes them perfect for busy mornings and lazy weekends.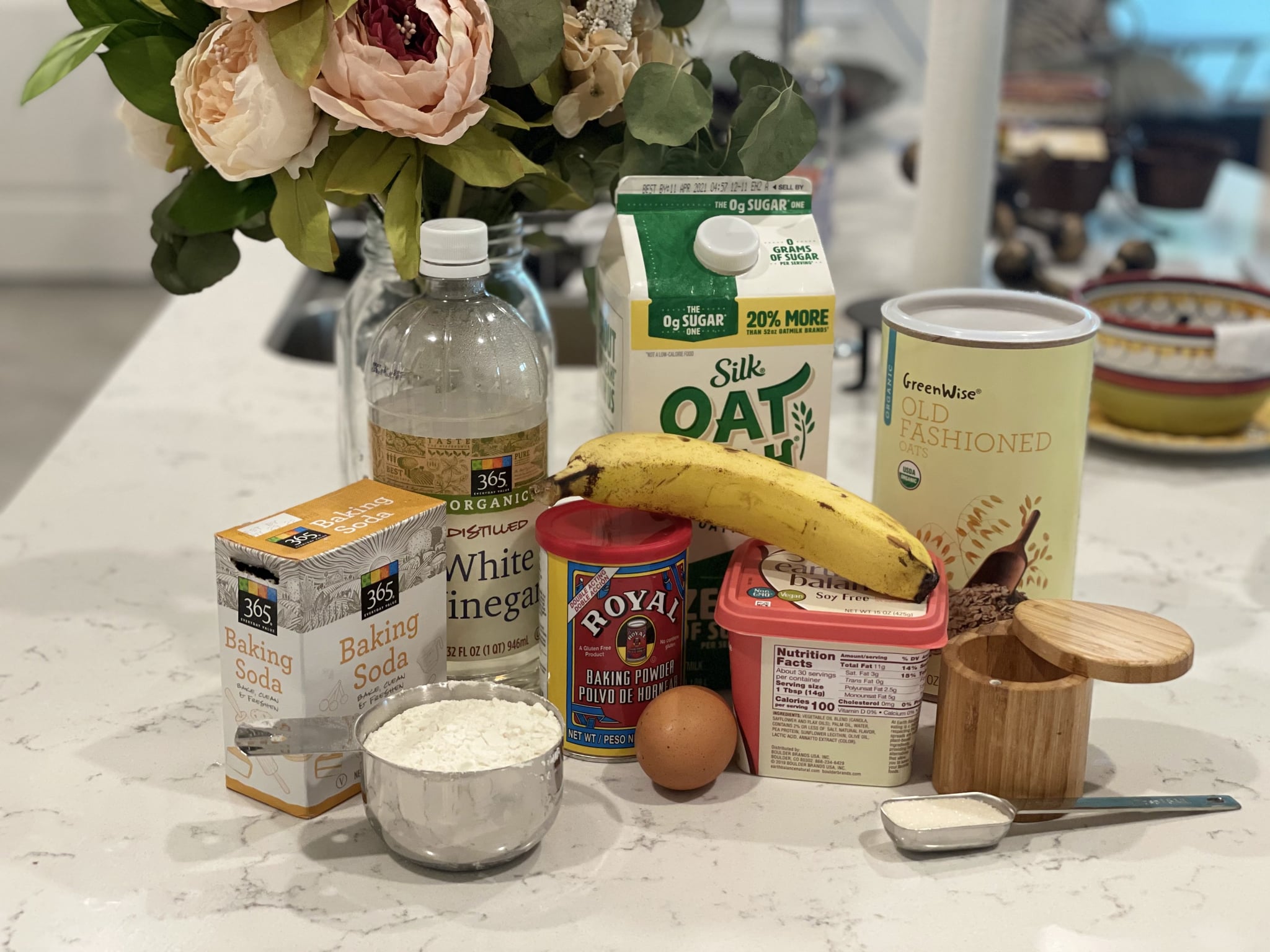 I used a slightly adjusted recipe for perfect buttermilk pancakes from The New York Times for my pancake batter, but in a pinch, I love the buttermilk mix from Kodiak Cakes ($6). I didn't have any dairy milk on hand, so I swapped the buttermilk in the recipe for some oat milk with a tablespoon of vinegar, and it worked like a charm! I also added a quarter cup of oats to the recipe for an extra bit of texture. Pro tip: use a banana on the firmer side, so it can stand up to the heavy batter.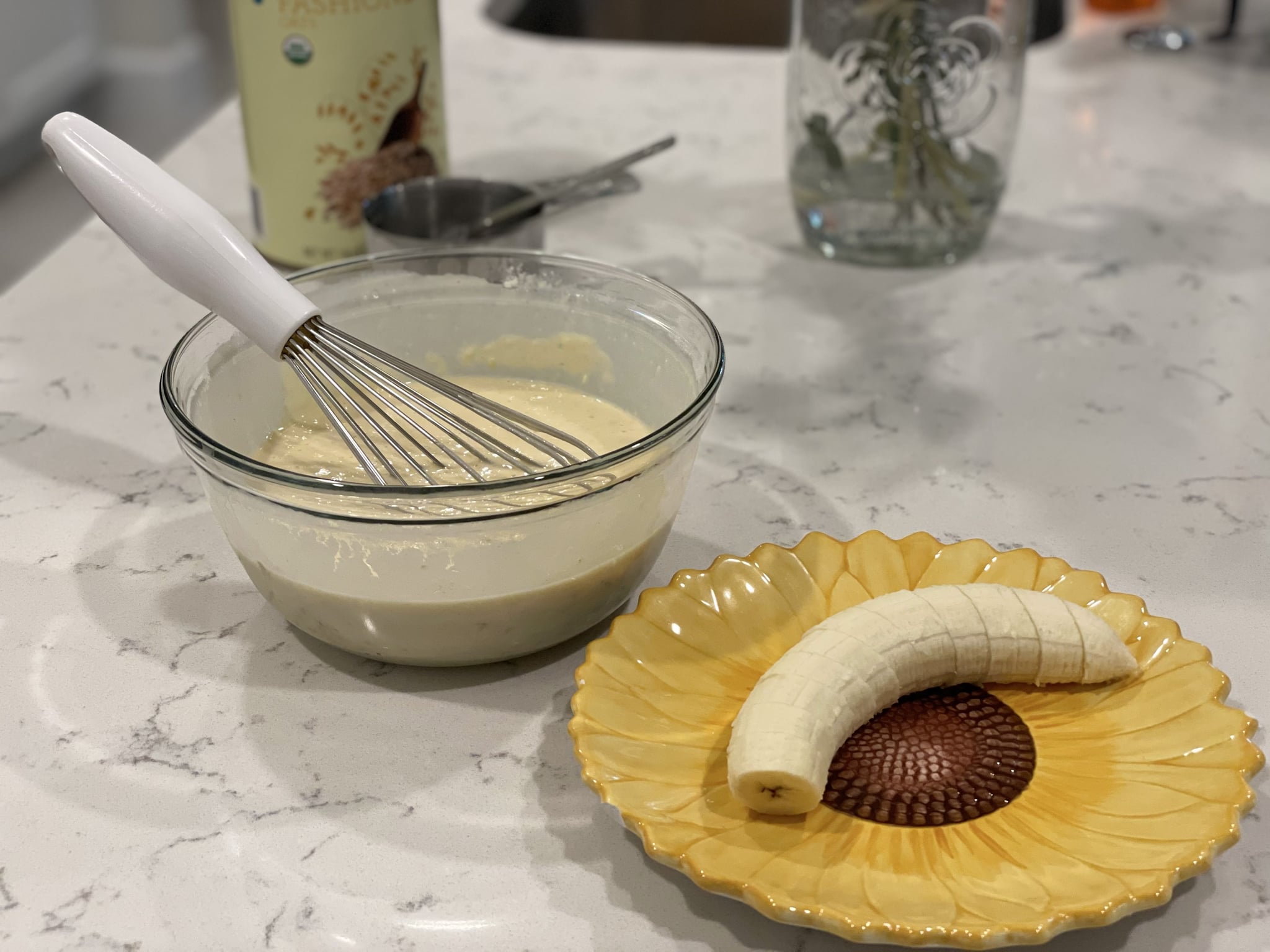 The best technique I found was to submerge the banana slice in the batter completely and fish it out with a fork. I tried to stab the slice, but the banana kept sliding off anyways. This way, you can easily slide the banana into the sizzling pan, too! I melted a little bit of Earth Balance vegan butter over medium heat and added around five slices at a time to my pan. They were very easy to flip, but the sides did need a little contact with the pan to cook. I used a fork to prop them onto their sides to make sure I didn't bite into any raw batter. It was a little tedious but simple enough.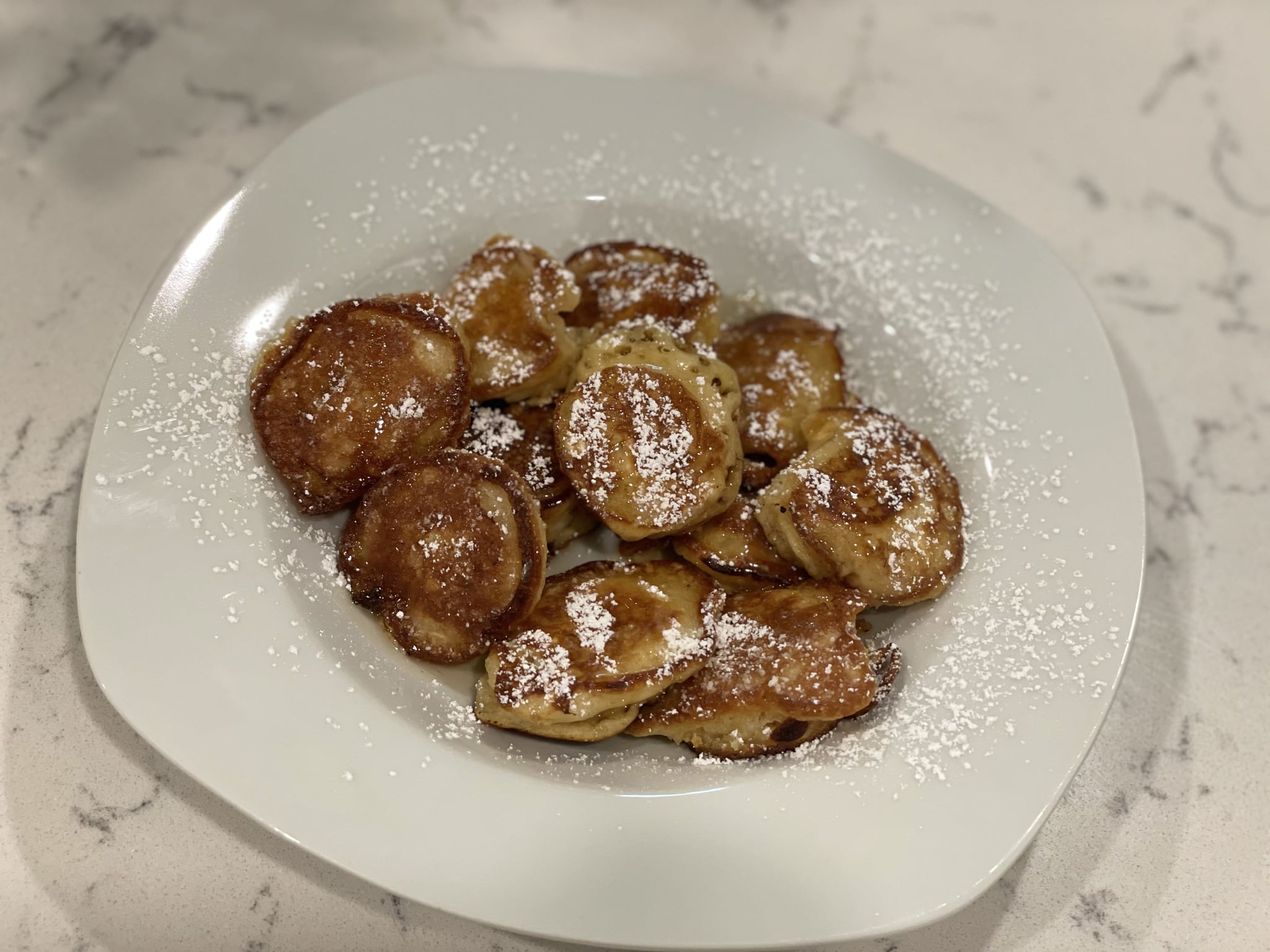 You can totally customize this cute take on pancake cereal with anything you desire, but I kept it simple with powdered sugar and a drizzle of maple syrup. If you want to make it healthier, you can add nut butter as suggested in the original TikTok, or treat yourself and add some Nutella (if I'd had some on hand, you bet that's what I would have used). I've tried a lot of TikTok recipes while staying at home, but this is definitely one that's staying with me for life!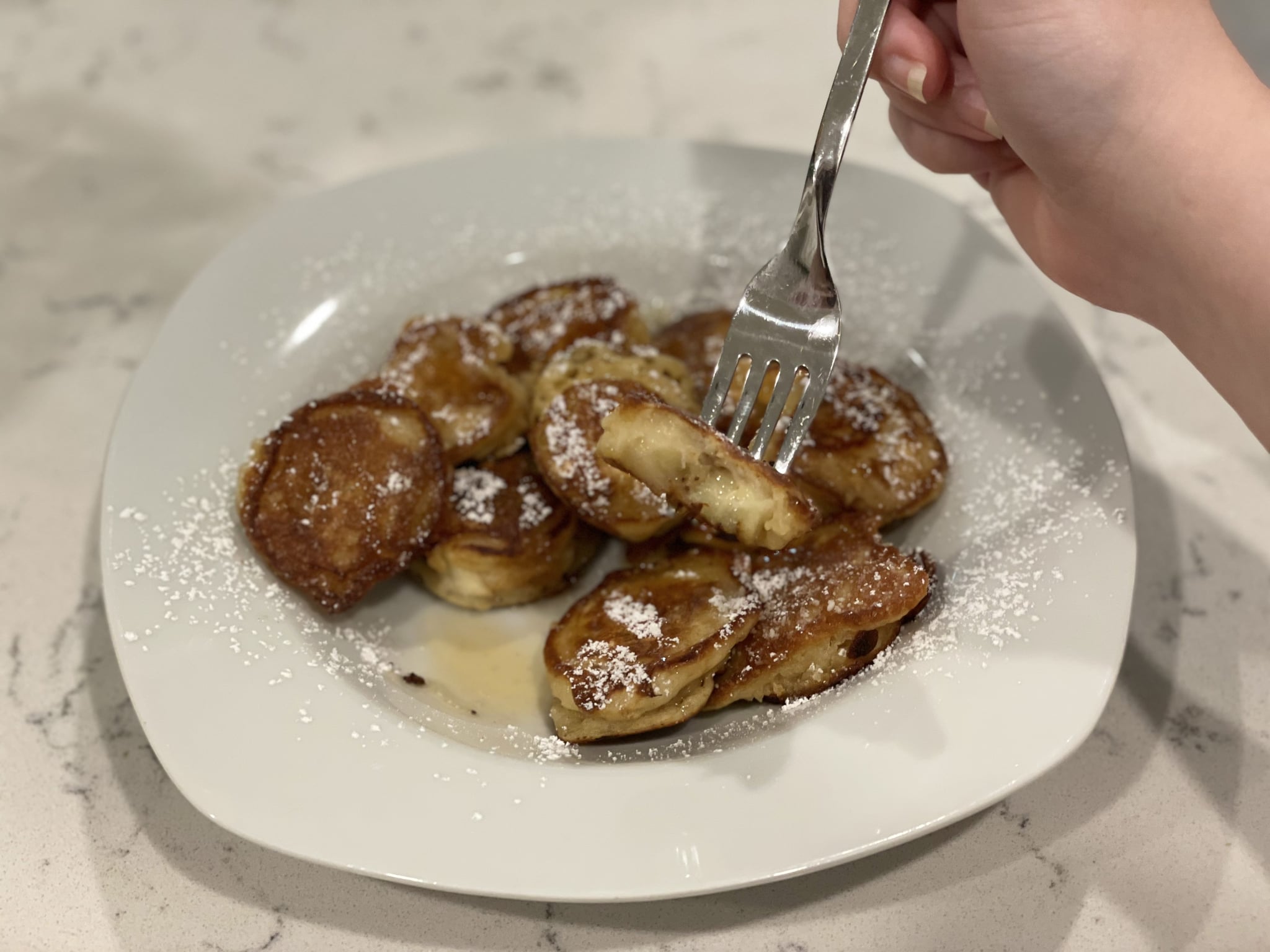 Mini Banana Pancakes
The Hunger Diaries
Notes
Pancake batter adapted from The New York Times recipe.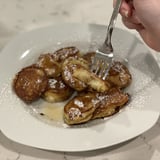 Ingredients
1 cup all-purpose flour
1/2 cup rolled oats
1 1/2 tablespoons sugar
3/4 teaspoon baking powder
3/4 teaspoon baking soda
3/4 teaspoon salt
1 cup milk or milk alternative
1 tablespoon vinegar
1 egg
1 1/2 tablespoons melted butter or neutral oil, plus more for pan frying
4 bananas, sliced
Maple syrup for serving
Directions
Add the vinegar to your milk and let sit for five minutes.
Mix together the flour, oats, sugar, baking powder, baking soda, and salt in a bowl.
In a separate bowl, whisk the milk and vinegar, egg, and melted butter together. Combine with your dry ingredients.
Slice up your banana into one-inch rounds.
Melt some butter or heat up some oil in a pan over medium-low heat.
With a fork, dip the banana slices into the batter and place into sizzling pan. Let cook for one minute, or until the batter begins to bubble. Flip over with the fork and finish cooking. Repeat with all of the banana slices.
Drizzle with maple syrup or topping of your choice and serve warm.
Information
Category

Breakfast/Brunch, Pancakes/Waffles

Cuisine

North American

Yield

4 servings

Prep Time

15 minutes

Cook Time

5 minutes

Total Time

19 minutes, 59 seconds
Image Source: POPSUGAR Photography / Charisandra Perez