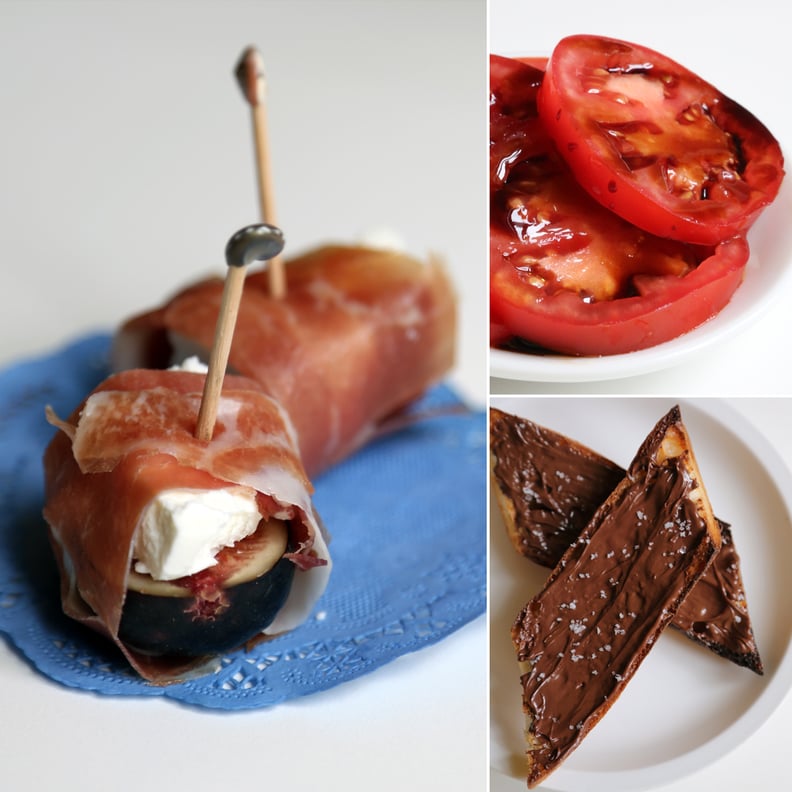 POPSUGAR Photography | Anna Monette Roberts
POPSUGAR Photography | Anna Monette Roberts
Summer produce is usually so good that it doesn't need much to make it better. But when you are looking to spice things up, we have a few ideas to make your Summer snacks more interesting and elegant. Butter, citrus juice, and salt are a few of the no-brainers, but we've thrown in some oddball ingredients too, like ginger and kelp sprinkle. But if you're all out of fresh produce, we have a few other quick snacks that can be easily thrown together from pantry goods.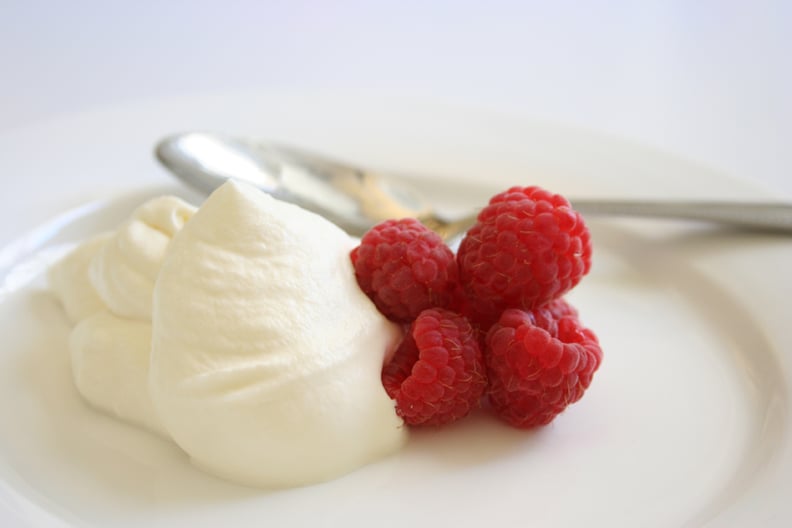 Raspberries, Whipped Cream, and Honey
What to do with all those ripe Summer berries? Serve raspberries with a dollop of whipped cream and a drizzle of honey.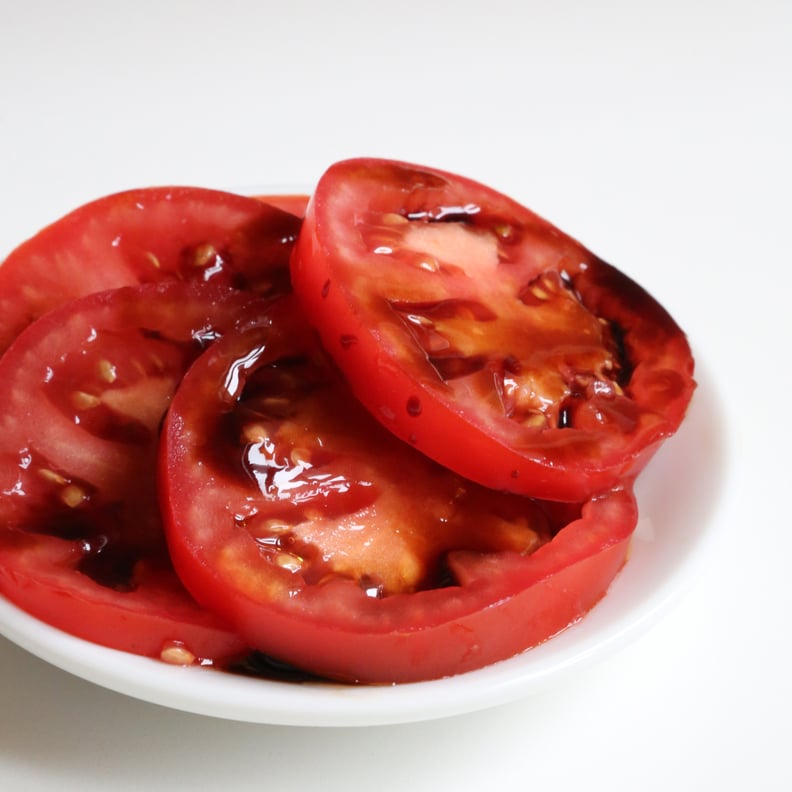 Tomatoes, Balsamic Glaze, Olive Oil
Late-Summer tomatoes hardly need adornment, save for a drizzle of sweet balsamic glaze and olive oil.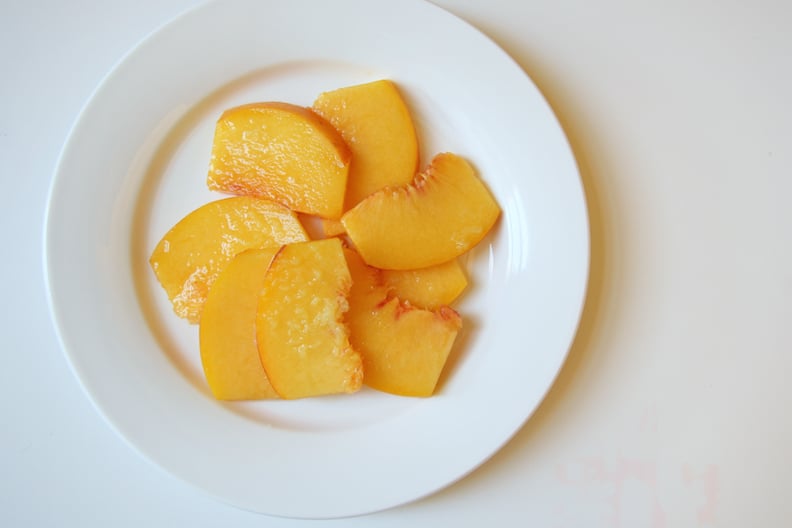 Peaches, Ginger, and Honey
Create a very simple syrup by whisking together a teaspoon of grated ginger with two teaspoons of honey and a splash of hot water. Pour the gingery syrup over slices of fresh peaches and voilà! You've got a satisfying fruit snack.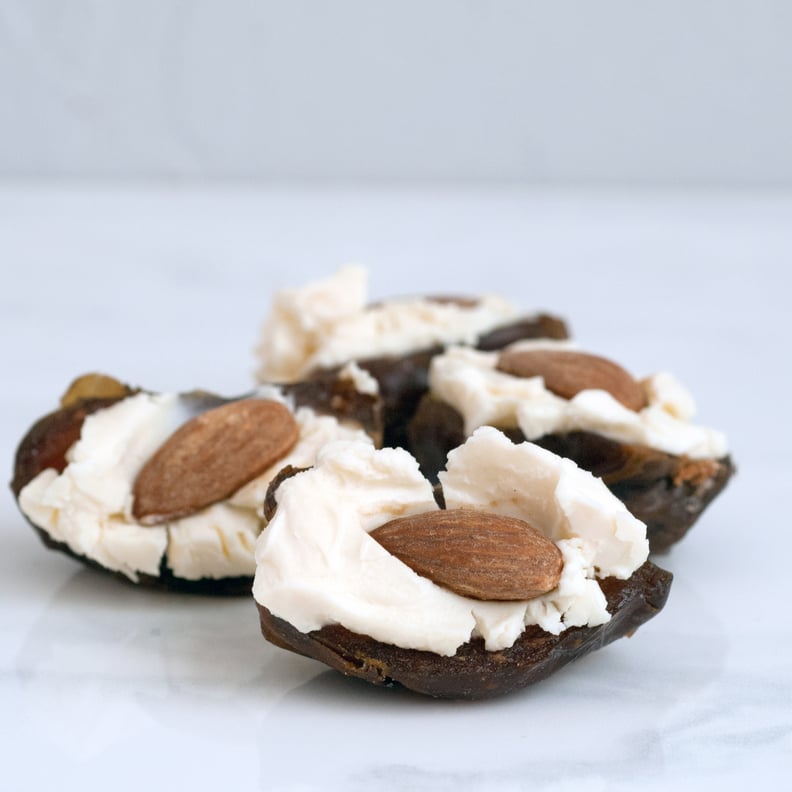 Date, Cheese, and Almond Bites
Dried dates are a staple in the Middle East for a reason: they offer a quick boost of energy, especially on hot Summer days. Fill them with soft cheese and an almond for a quick bite.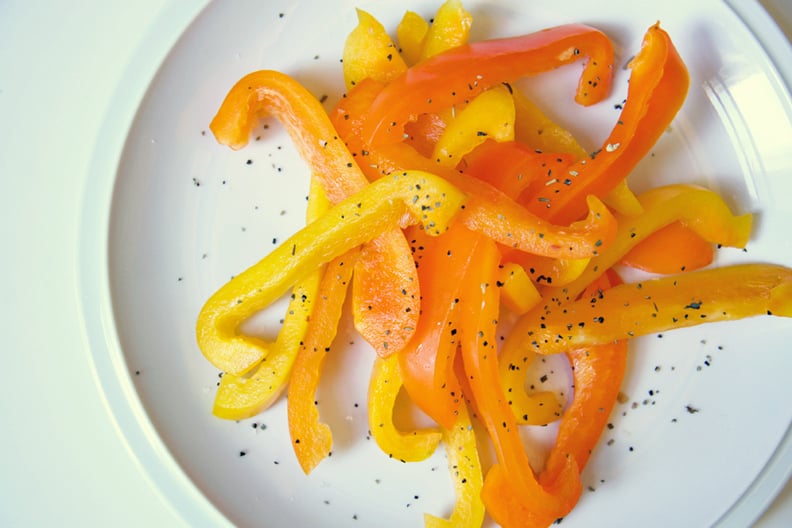 Bell Pepper, Bragg Seasoning, and Sea Salt
I've nearly maxed out on Trader Joe's 21 Season Salute (a Mediterranean spice blend) and moved on to Bragg Organic Sea Kelp Delight Seasoning ($5), a 24-herb-and-spice blend with kelp, rosemary, onion, and a bucket load of other Italian herbs. Those who enjoy the flavor of seaweed will love this sea kelp seasoning; sprinkle it over any raw vegetable, like bell pepper along with a little salt for a subtle taste of the sea.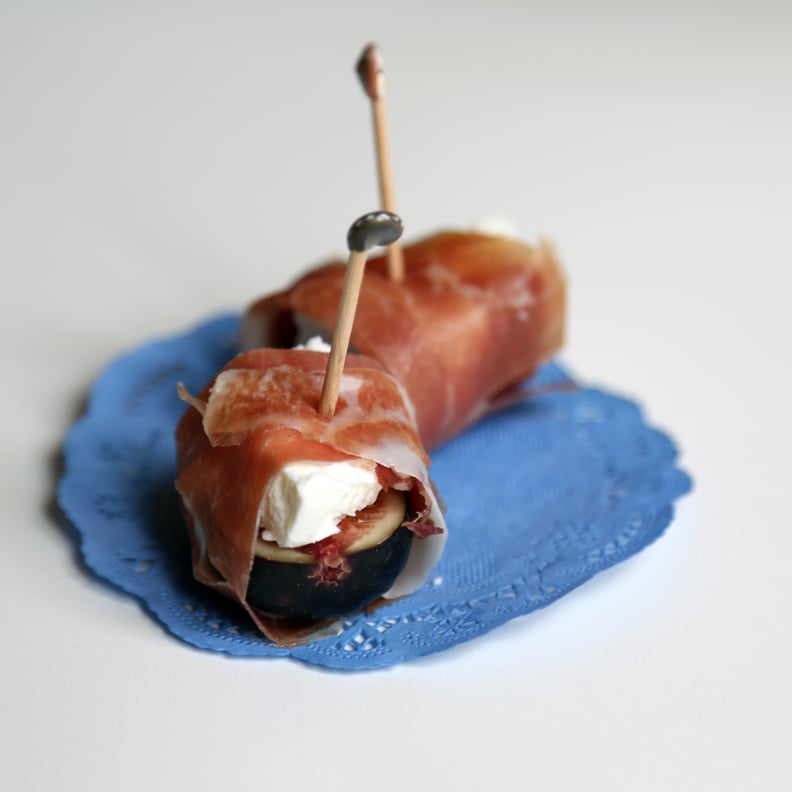 Fig, Goat Cheese, and Prosciutto
Half a fig, place a small slab of goat cheese onto the top, then wrap it all up with a thin slice of prosciutto. Sweet, creamy, salty, and indulgent, it's a filling snack for sure.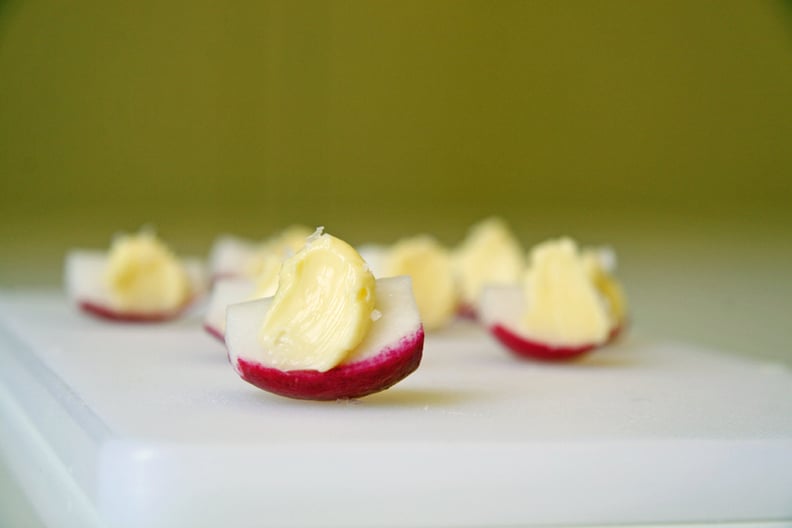 Radishes, Butter, and Flaky Salt
Radishes can be too peppery for some, but a little dab of butter and finishing sea salt will mellow out the piquancy.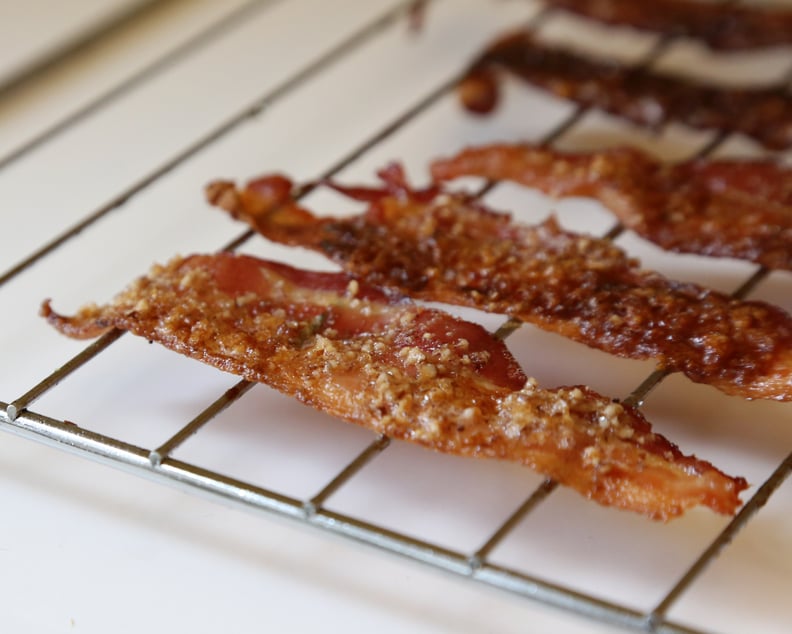 Brown Sugar, Pecans, Bacon
OK . . . maybe this isn't quite a Summer snack, but bacon is always in season. Cover bacon strips with crushed pecans and brown sugar and bake it until it becomes candied bacon. It's appropriate to eat this stuff any time of the day.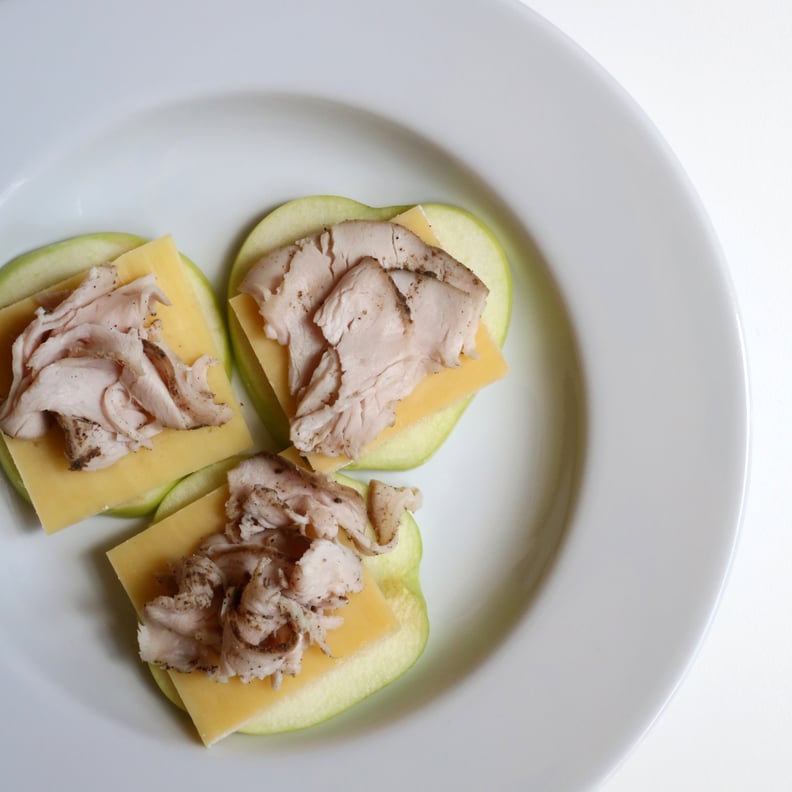 Turkey, White Cheddar, and Apple Slices
As apples begin to crop up in grocery stores and farmers markets, assemble a snack that reminds you of your childhood: turkey, white cheddar, and apple slices. For an adult version, try peppered turkey and a sharp white cheddar.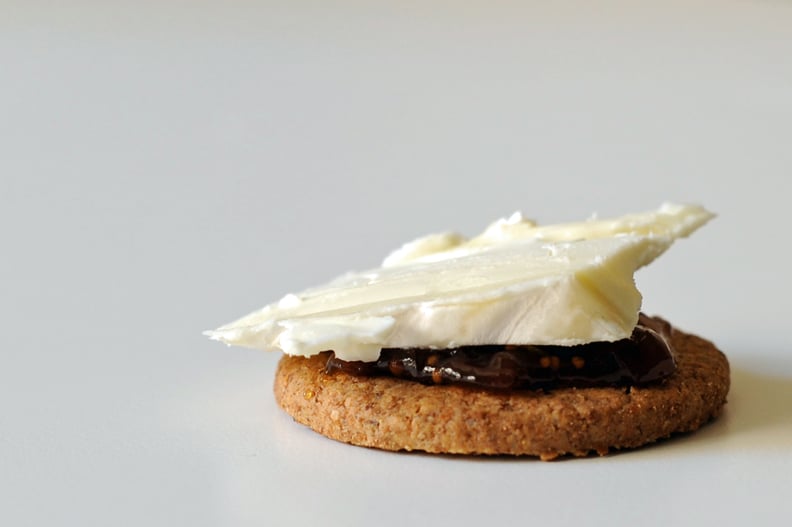 Cracker, Jam, and Brie
The French know perfect pairings like this one: fig jam, a sweet-leaning cracker, and a good, grassy brie.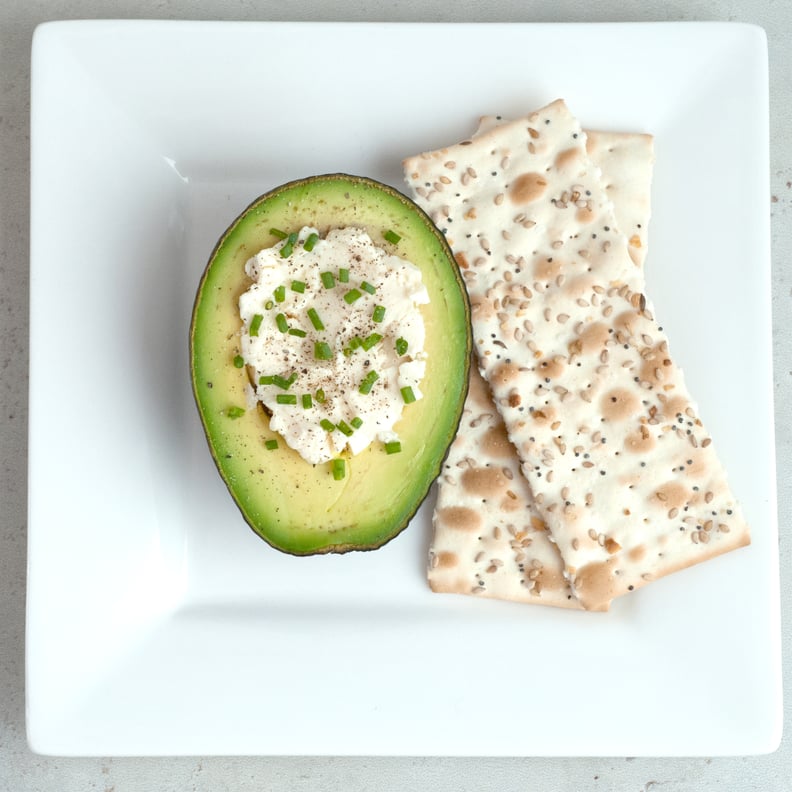 Avocado With Cheese
Fill a ripe avocado half with soft cheese, and pair it with seed-topped crackers. If it's not too sweltering out, pop it in the toaster oven and serve it warm.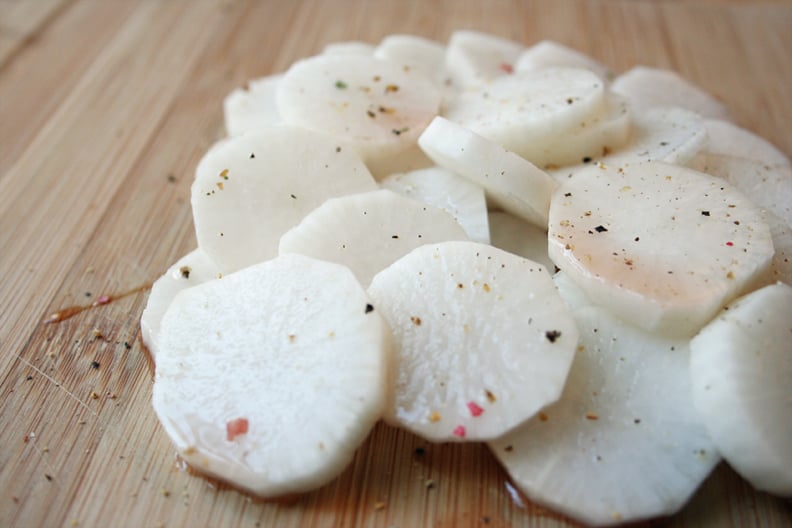 Daikon, Umeboshi Vinegar, and Black Pepper
For a Japanese-inspired snack, chop thin medallions of daikon radish, which resembles a white carrot but tastes spicy and astringent. Generously splash the daikon with savory and salty umeboshi vinegar, a plum vinegar that's packed with umami flavor. Sprinkle it with freshly ground pepper or a sesame seed/nori seaweed shake, if you like the oceanic flavor.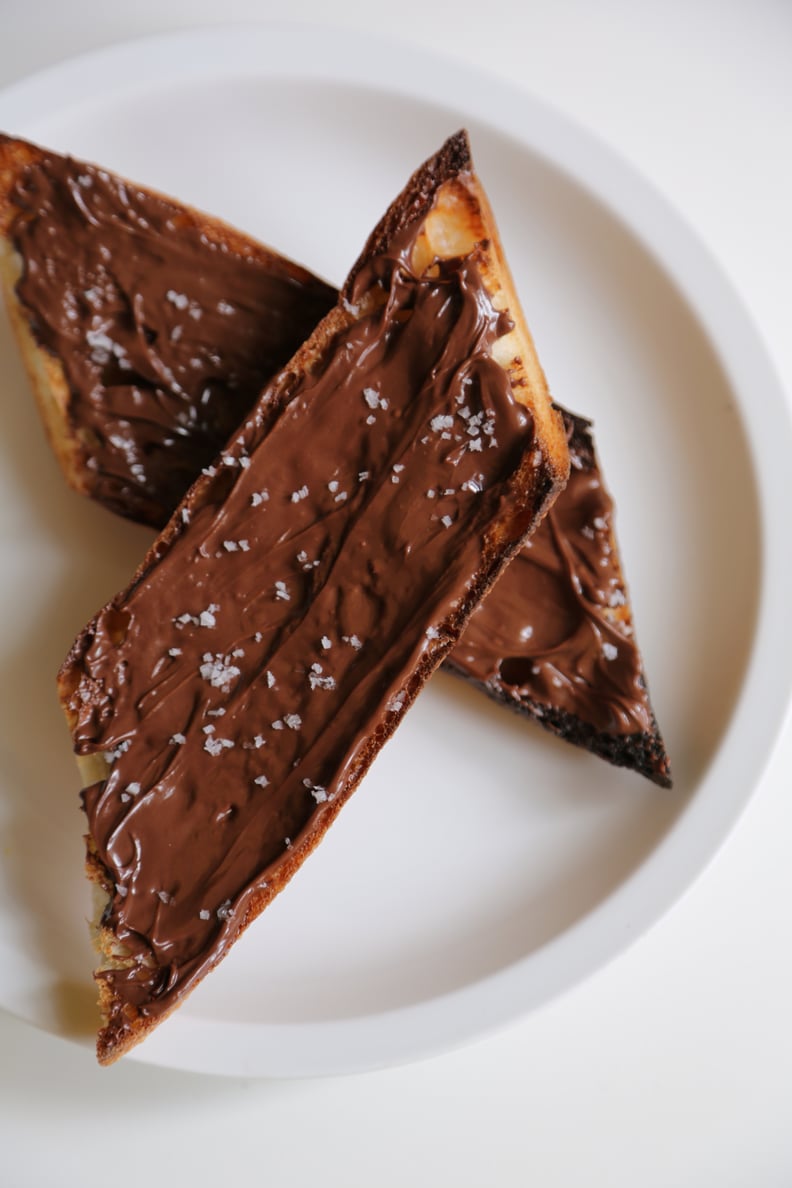 Baguette, Hazelnut-Chocolate Spread, Flaky Sea Salt
A higher-end version of Nutella is Rigoni Di Asiago Nocciolata, a milk-chocolate hazelnut spread that rivals the grocery store variety. Spread it atop toasted baguette and finish it with flaky sea salt for an indulgent snack.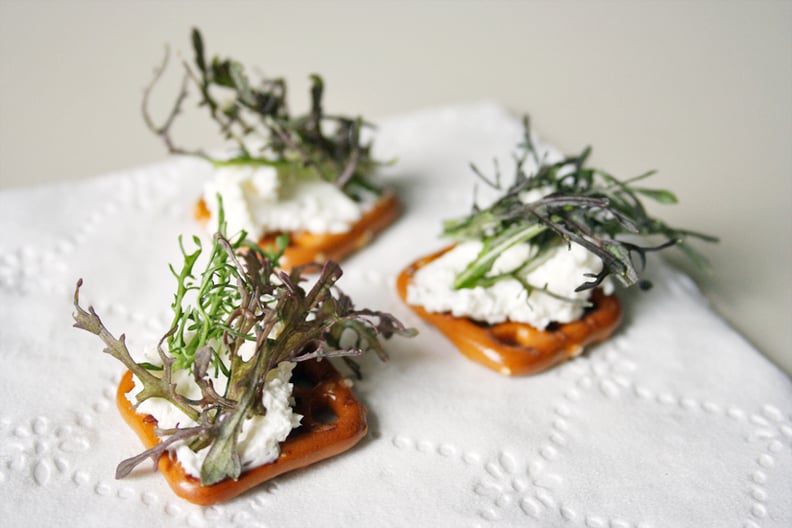 Purple String Mustard, Cream Cheese, and Pretzels
Slather a little cream cheese on a pretzel or a cracker, then garnish with a hefty pinch of purple string mustard. The crunchy, salty pretzel and sour cream cheese complement the tart mustard greens.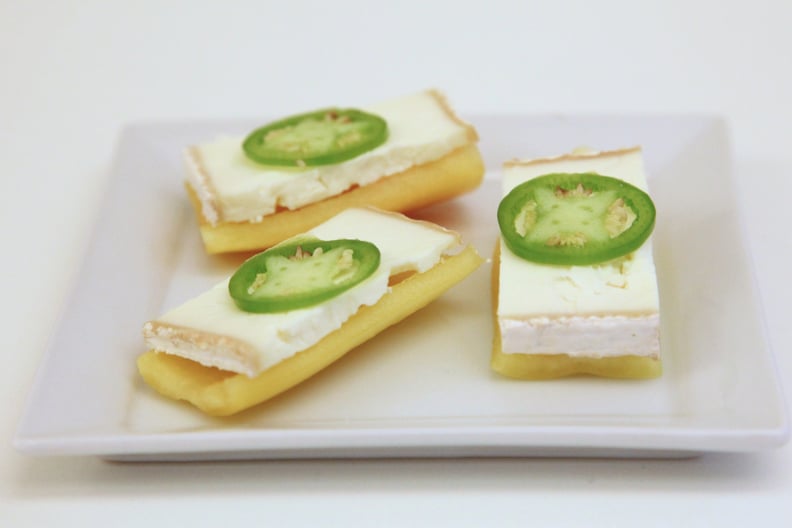 Pepper, Goat Cheese, and Jalapeño
Top sweet wax peppers with an aged goat cheese like Andante's Acapella and a sliver of jalapeño for a spicy kick. This is an incredibly simple yet addicting appetizer to serve at parties.
Toast, Almond Butter, Maple Syrup
Looking to revamp your peanut butter and honey toast routine? Slather almond butter onto toast, then drizzle a bit of maple syrup on top.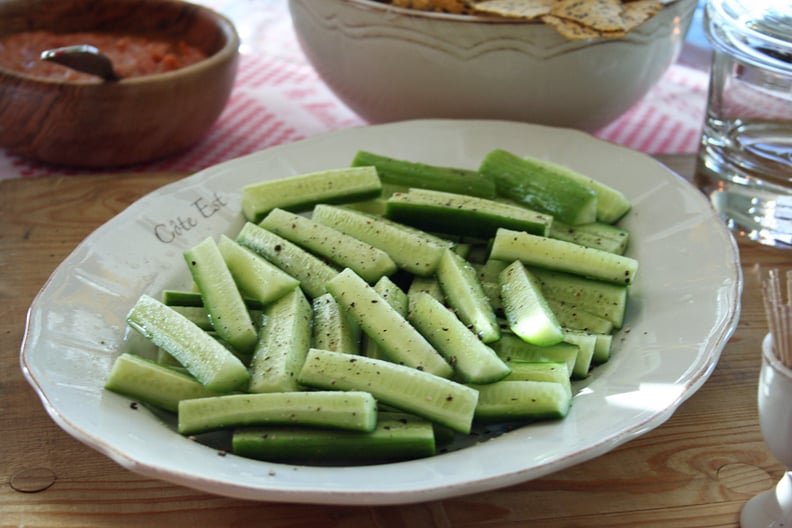 Cucumbers, Lime, and Pepper
Especially on hot days, there's nothing like cooling down and hydrating up with a big bowl of sliced cucumbers. Squeeze lime juice and pepper for a spicy, zesty kick.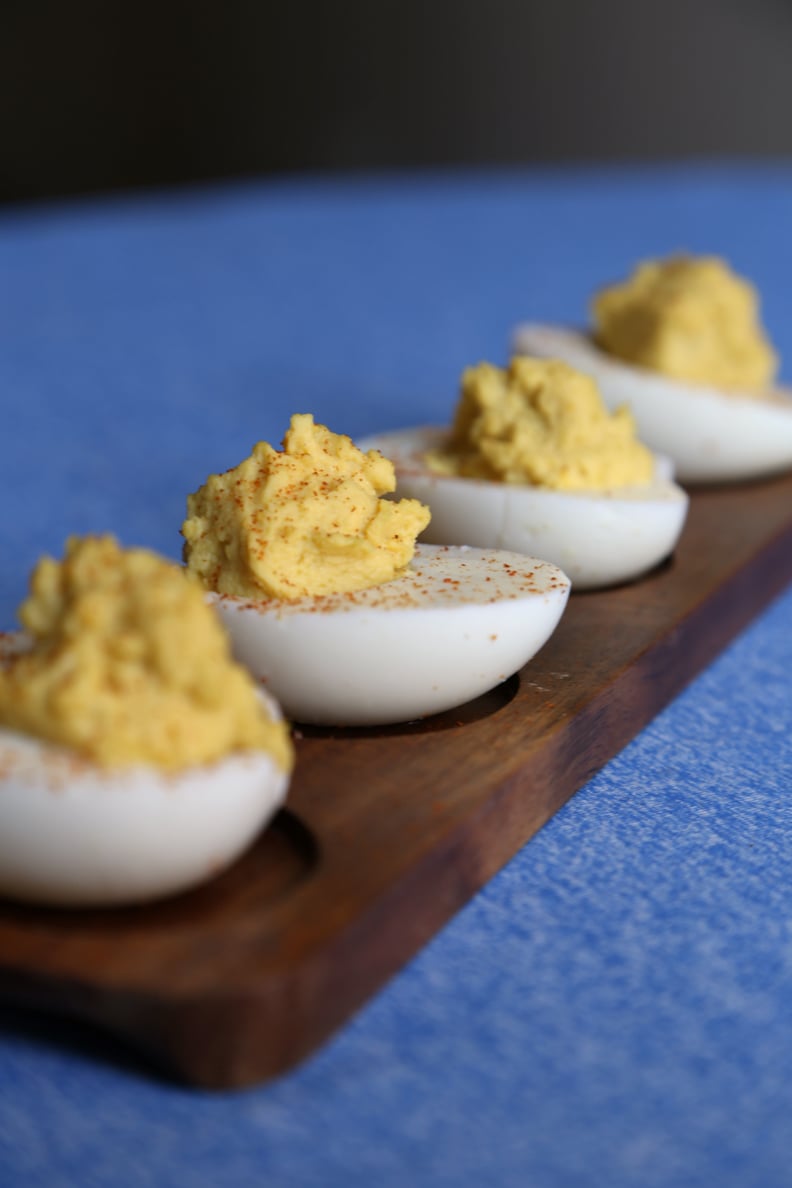 Hard-boiled Eggs, Honey Dijon, and Cayenne
Sweet and spicy deviled eggs can be made using hard-boiled eggs, honey Dijon mustard, and cayenne.
Fruit With Chili and Lime
For a refreshing treat, turn to frutas con chile y limón, which translates to fruit, chili powder, lime. Try it with your favorite tropical fruit like mango.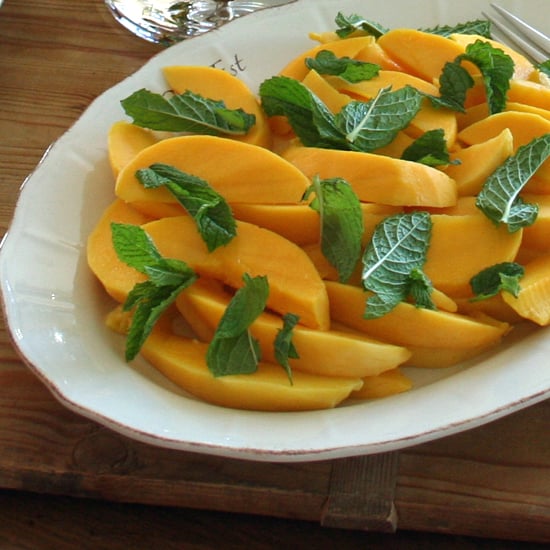 Mango, Lemon, and Mint
Lemon is like the salt of fruit: it helps to enhance flavor. Prepare to go wild for this combination of mango, fresh mint leaves, and lemon squeezed over the top.