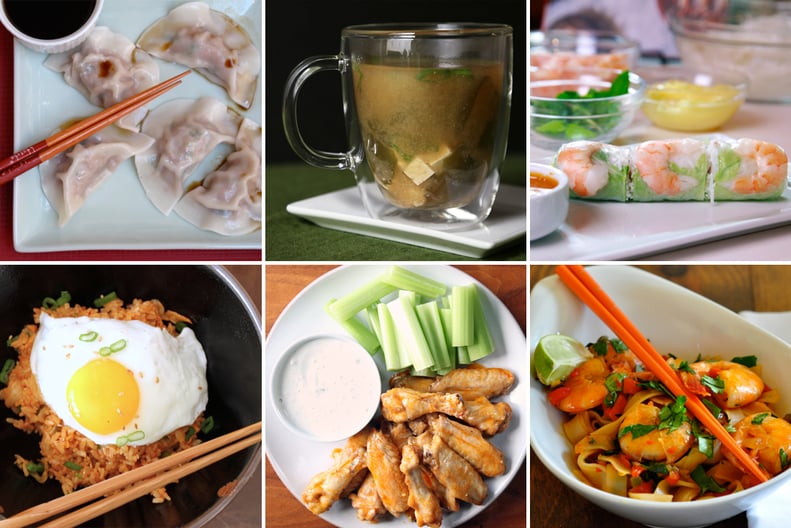 POPSUGAR Photography
POPSUGAR Photography
We don't like to put words into others' mouths, but we have a sneaking suspicion that "it's not delivery, it's DiGiorno homemade" will quickly become your motto after a brief perusal of our homemade versions of takeout superstars. Whether your go-to order is a fully loaded burrito, soothing miso soup, California rolls, or something in between, chances are we've got a recipe for your favorite fix, so click on through and get inspired.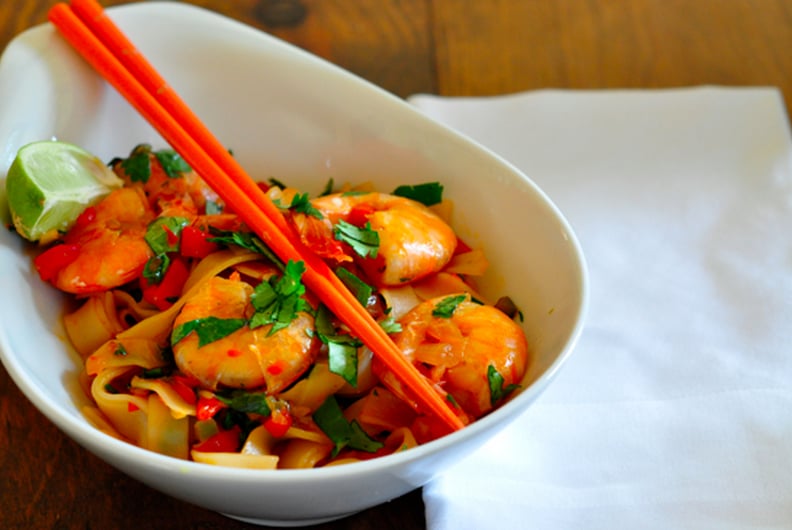 Shrimp Stir-Fry With Rice Noodles
Craving Asian flavors? Put down the phone and try a simple shrimp stir-fry paired with tender-chewy rice noodles. Packed with briny flavor and healthy to boot, this fast and easy meal is bound to enter your weeknight rotation. If you have access to a fishmonger, ask them to devein your shrimp to make it an even more weeknight-friendly (read: quick) dish.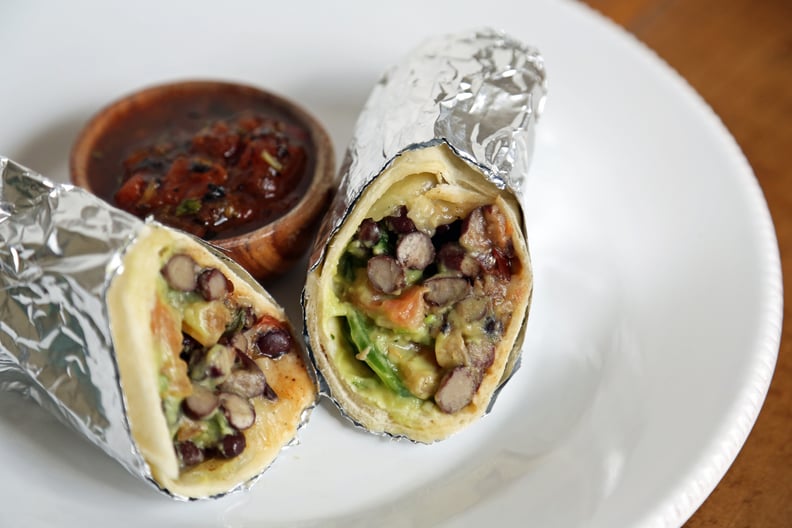 Fully Loaded Burrito
Have a hankering for a hearty burrito? No problem! With a few assembly tips and filling suggestions, you'll be a pro burrito wrapper in no time. We particularly love how loose this recipe is — it's more a guide to technique than a hard and fast prescription for burrito nirvana.
Shui Jiao (Chinese Pork Dumplings)
Hear us out: homemade dumplings might seem like an arduous achievement best mastered under the tutelage of a Chinese grandma (if only we could all be so lucky), but these pork dumplings are easy enough to make with naught but the recipe's guidance. (And wow, are they good!) Store-bought wonton wrappers seal up with a swipe of water and a pinch of fingers, while a supersavory pork filling provides unbelievable umami. All in all, a win.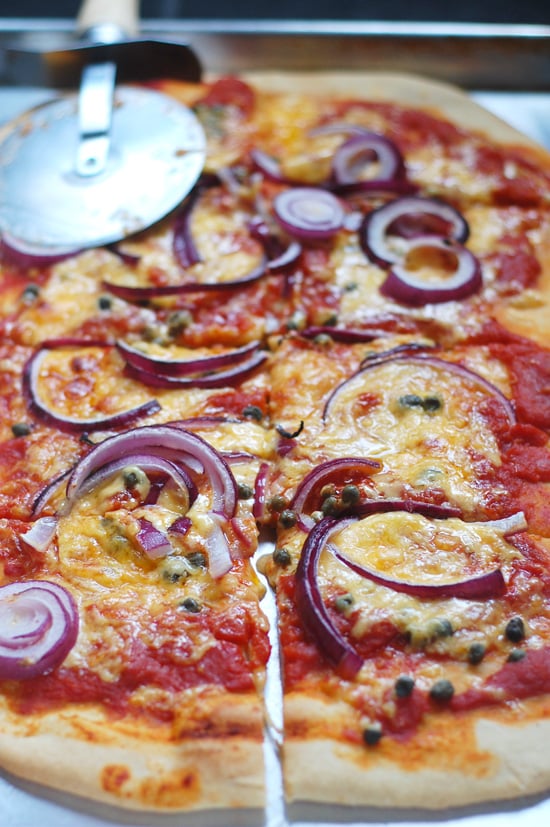 Classic Pizza
Homemade pizza is customizable, fast and easy to make, more economical, and often far tastier than delivery; all it takes is a little preplanning. The next time you have a few lazy hours to spare, whip up a double (or even triple) batch of pizza dough (tuck into a good book while the dough rises), make a pizza that night, and freeze the rest. When a craving hits, all you'll have to do is thaw the dough, slather it with sauce and toppings, and pop it in the oven!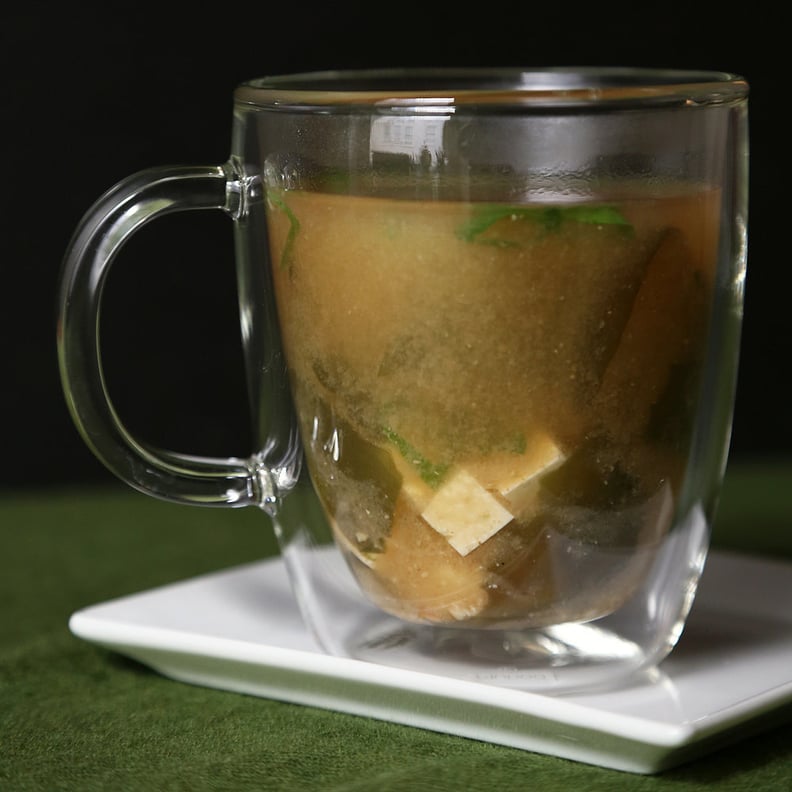 Miso Soup
If you ask us, miso is truly magical stuff. Heck, we go into panic mode anytime our fridges aren't stocked with a tub of the fermented soybean paste. And while this versatile condiment shines in many applications, perhaps our favorite way to use it is the most elemental: restaurant-worthy, yet wholly uncomplicated to make, miso soup.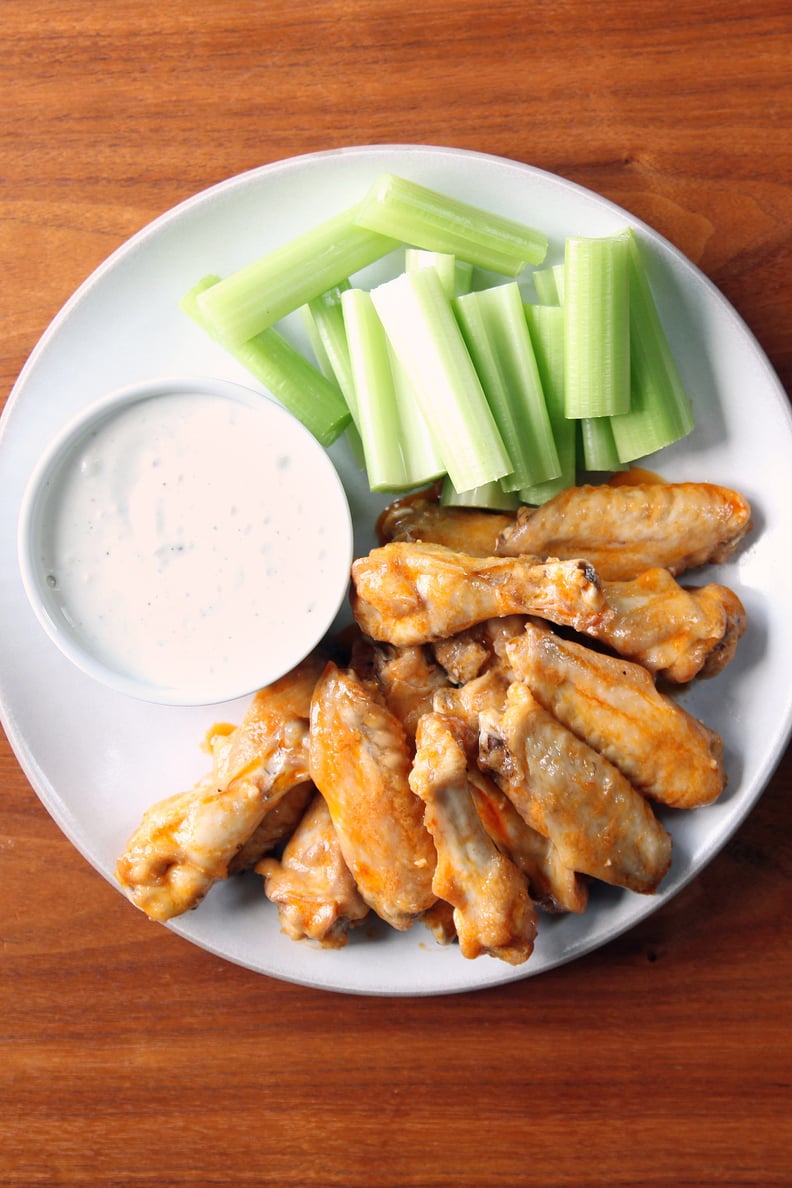 Chicken Wings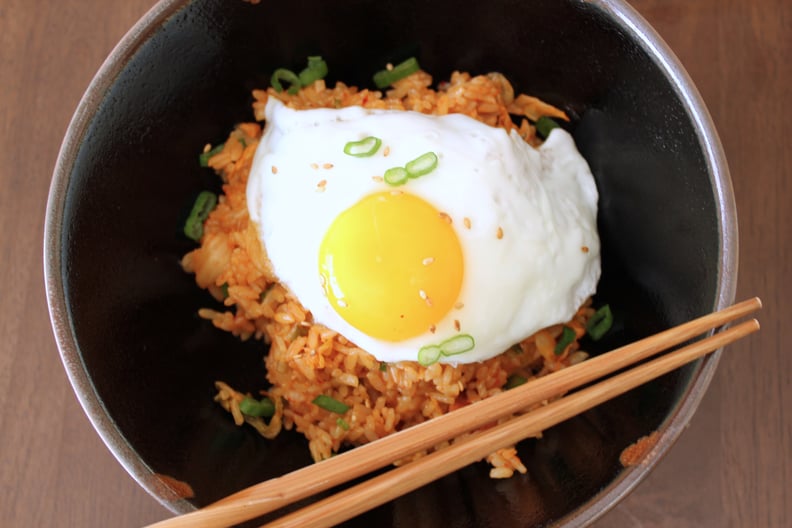 Fried Rice
Looking for a smart way to utilize leftover rice? Look no further than fried rice, a crave-worthy way to waste less in the kitchen as well as get dinner on the table. Options abound, but this flavorful kimchi version is on the top of our list.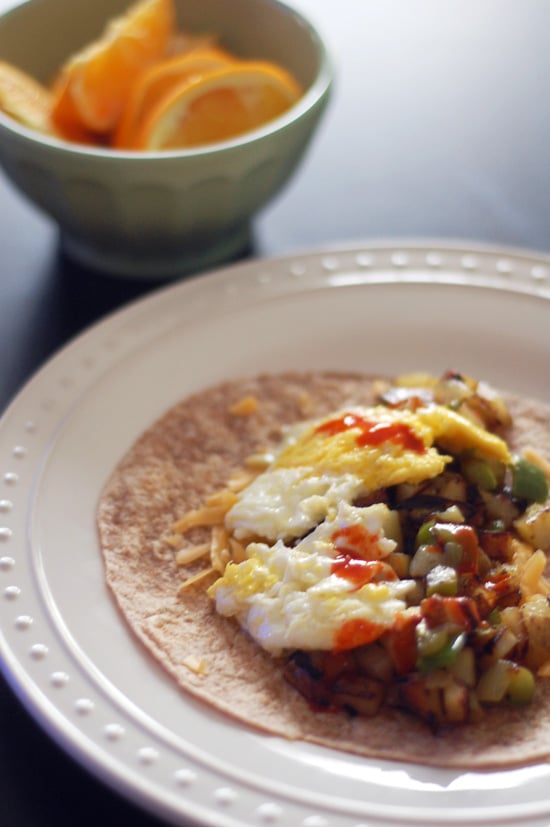 Breakfast Burrito
OK, OK, we get it, breakfast burritos are probably best enjoyed as a way to sop up the night prior's excesses, but that doesn't mean they should be a takeout-only option. Do yourself a big favor by making a few extra the next time you're able-bodied and a craving strikes. After you finish prep, securely wrap the extra burritos in tinfoil, and place them in a resealable freezer bag for extra insulation. The next time you're plagued with a nasty hangover, all you'll have to do is take one out of the freezer, unwrap its tinfoil shell, wrap it in a paper towel, and microwave for two-three minutes, or until warmed through. Hangover hanger solved!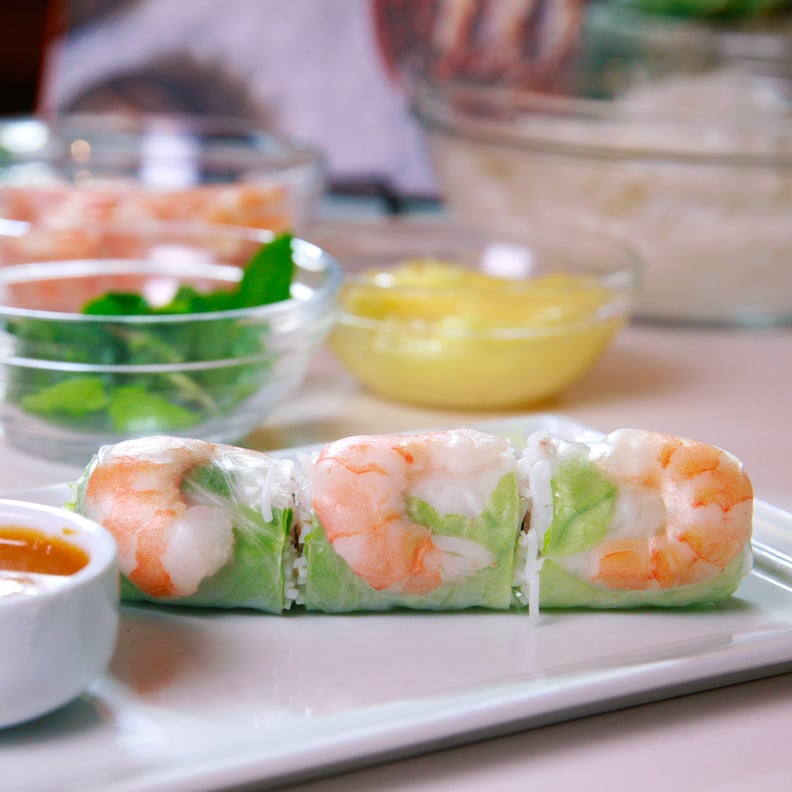 Spring Rolls
Fresh spring rolls might seem like a takeout dish better left to the experts, but thankfully they're shockingly easy to pull together. Even better, filling options are near endless when made at home (this version uses pork shoulder!), so feel free to break out of the shrimp and tofu box, if you so dare.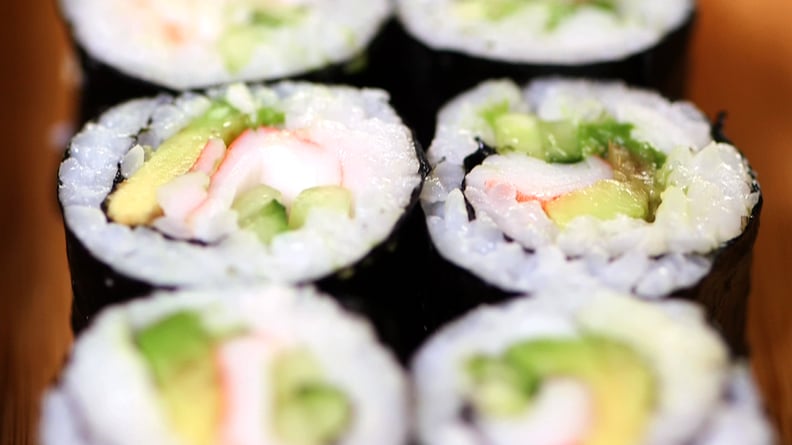 California Rolls
While procuring and preparing pricey Japanese delicacies like toro and uni is probably best left to an experienced sushi chef, California rolls are surprisingly easy — and, dare we say it, fun — to make at home. Watch the video to learn how, and then dive into this fun kitchen project. Pro tip: make the easy but slightly time-consuming assembly work go by faster by employing the help of friends or family members; if you frame it as a sushi-rolling party, they're unlikely to even catch on to your ingenious trick.