Kimchi Fried Rice Recipe
Fire Up Your Wok With Fast and Easy Kimchi Fried Rice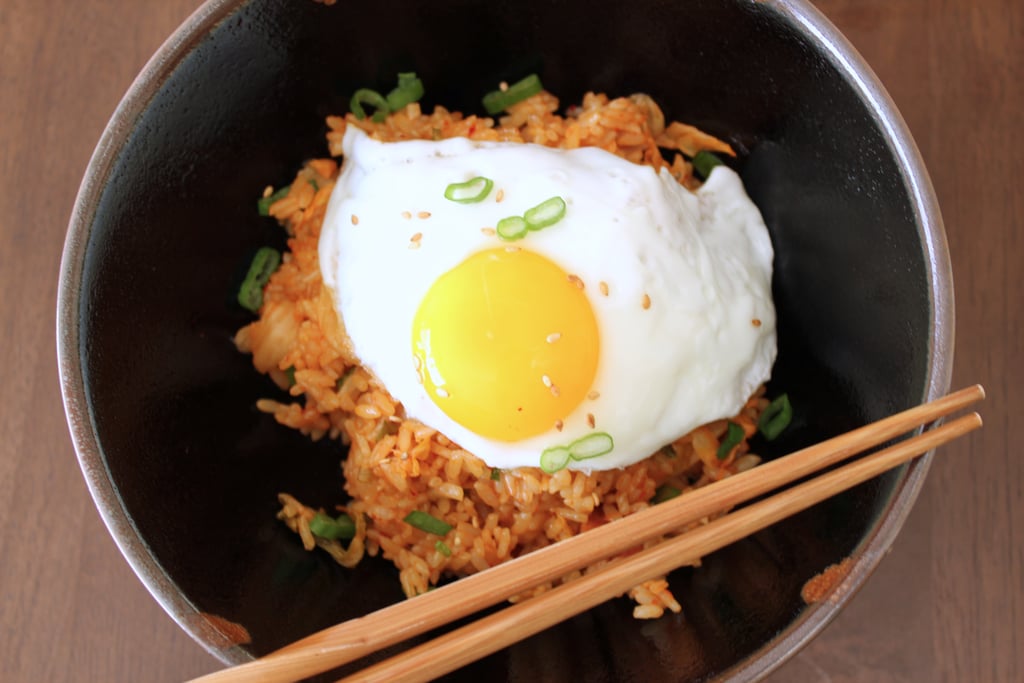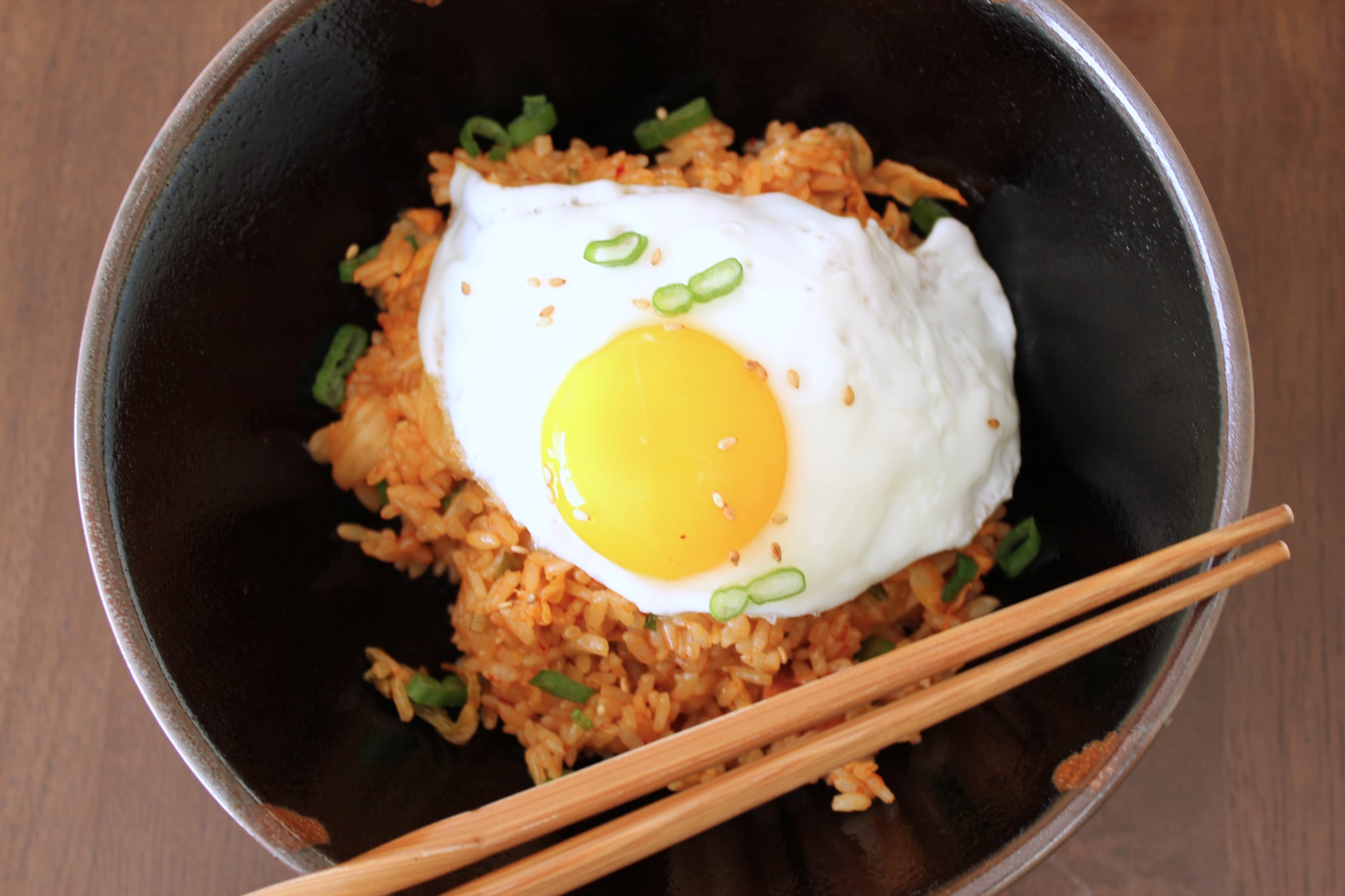 Kimchi is one of those foods that either makes people drool or recoil in horror. A staple of the Korean diet, the spicy, fermented cabbage is as pungent and vibrant as it is strong in flavor. A quiet, unassuming food it is not. To make this kimichi fried rice recipe, fresh Winter napa cabbage is salted until it wilts, then coated with a fiery concoction of dried hot pepper paste and powder, garlic, and briny shrimp paste or oysters, sealed in earthenware jars, and left to ferment for a month or two. The result is a pickle beyond compare, reflecting sour, spicy, refreshing, stinky, and bright flavors all at once.
While kimchi typically is eaten in conjunction with rice, a protein, and other banchan (side dishes), sometimes a taste this bold must stand on its own. One of the most popular — and fastest — meals based on this zesty side is kimchi bokkeumbap, or kimchi fried rice. Using the residual juice from the jar to season the rice really brings out the kimchi flavor, and a drizzle of sesame oil gives it a nutty, distinctly Korean air. You can use just about any protein, including my favorite, Spam! Or leave out the meat for a vegetarian version that's just as tasty.
Kimchi Fried Rice
From Sara Yoo, POPSUGAR Food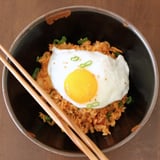 Ingredients
1 tablespoon vegetable oil, plus more for drizzling on rice
1/2 cup chopped chicken, beef, pork, or Spam
3 cups day-old cooked white short grain rice
3 finely sliced scallions, white ends and green parts separated
1 generous cup roughly chopped kimchi, plus some reserved juice
2 teaspoons sesame oil
1 teaspoon soy sauce
2 eggs
Sesame seeds, for garnish
Directions
Heat oil in a wok or a large skillet over medium-high heat. Add meat and cook, stirring occasionally, until cooked through (about 2-3 minutes).
Meanwhile, place rice in a large bowl and drizzle with a little vegetable oil. With your hands, separate rice grains as much as possible without smashing or breaking them. Use just enough oil to coat each grain.
To the pan, add the white parts of the scallions and cook just until fragrant, about 30 seconds. Add the kimchi and juice and stir to toss. Add the rice and toss to coat, distributing the ingredients evenly. Allow the rice to cook for about 10 minutes, tossing halfway through, or as needed, to keep the bottom of the rice from burning.
Drizzle with the sesame oil and soy sauce, and toss to distribute evenly. Cook for another 3-5 minutes, tossing as needed to keep the bottom of the rice from burning. Taste for seasoning, and add a sprinkling more sesame oil and soy sauce, if desired. Reserve a handful of green onions and toss the rest in the pan with the rice. Quickly give it a toss to distribute, then divide rice between two bowls.
In a small pan, fry both eggs and use to top the kimchi fried rice. Garnish with reserved green onions and sesame seeds.
Information
Category

Rice, Main Dishes

Cuisine

Other Asian

Yield

Serves 2