Rihanna's Pregnancy Cravings Include Tangerines With Salt
Rihanna's Biggest Pregnancy Craving Reminds Her of Home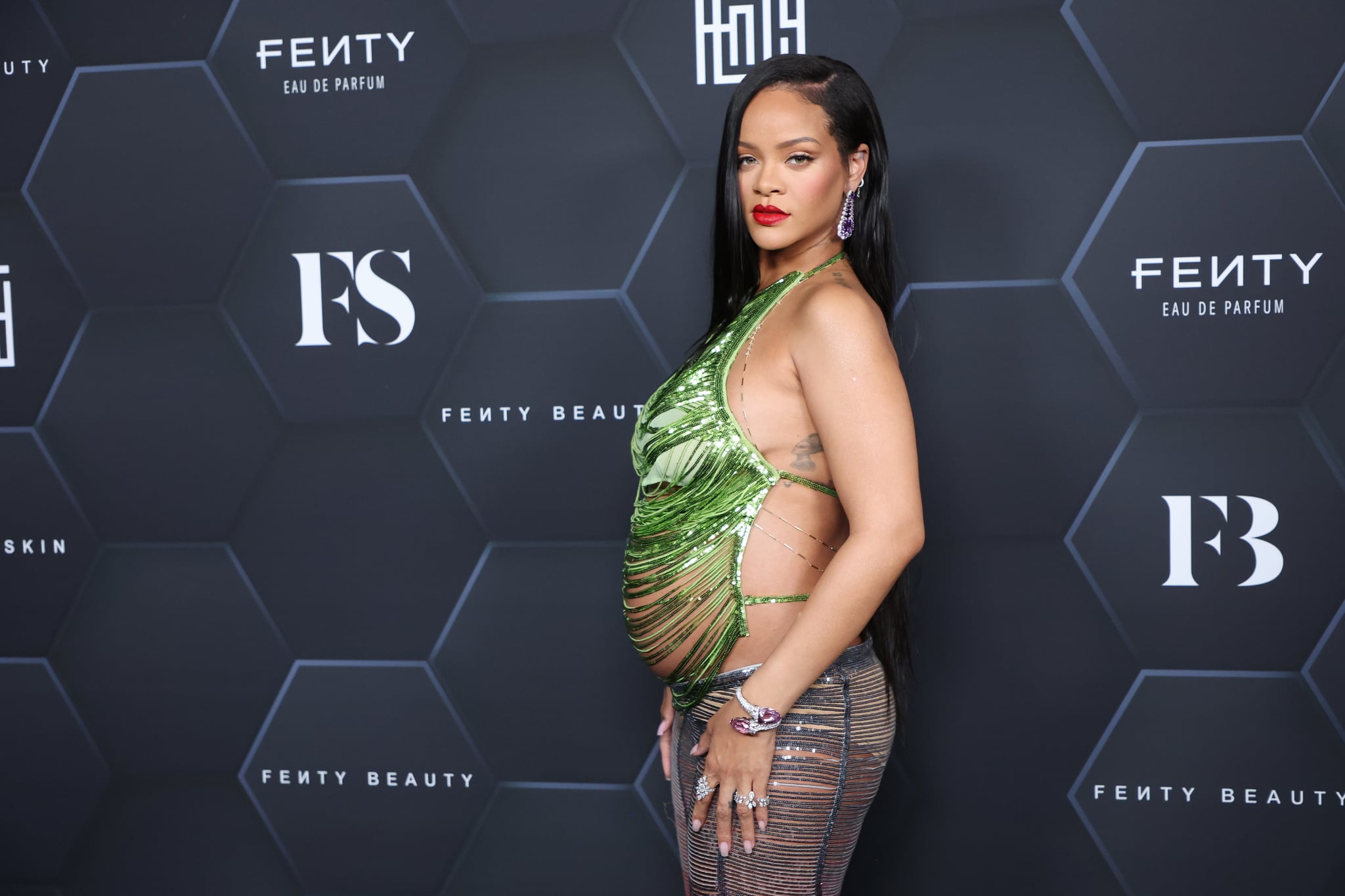 Image Source: Getty / Mike Coppola
Rihanna's pregnancy has introduced some unique cravings for the mom-to-be. In a rare interview with Vogue, the cover star provided insight into her romance with rapper A$AP Rocky and her pregnancy journey, including the way her tastes have changed since she started expecting.
While Rihanna preferred savory over sweet prior to her pregnancy, she's now found the perfect sweet-and-salty combination: tangerines sprinkled with salt, which she eats by the dozen. The unique snack reminds her of home. "It has to be with salt and only with salt, because in Barbados, we take our fruits to the ocean and soak them," she told Vogue. "Trust me, it really is a thing." She also revealed that she's craving sweet treats more than ever. "I usually hate desserts, but all of a sudden, you come close to me with a chocolate-covered donut, and you've got my heart forever," she said.
The multihyphenate, who's now in her third trimester, also opened up about her smooth-sailing pregnancy, which has resulted in more manageable mood swings than anticipated and no morning sickness. However, she admits that postpartum depression is what most frightens her. "Will I feel out of control emotionally? Those are the stories I hear from other women that scare me," she said.