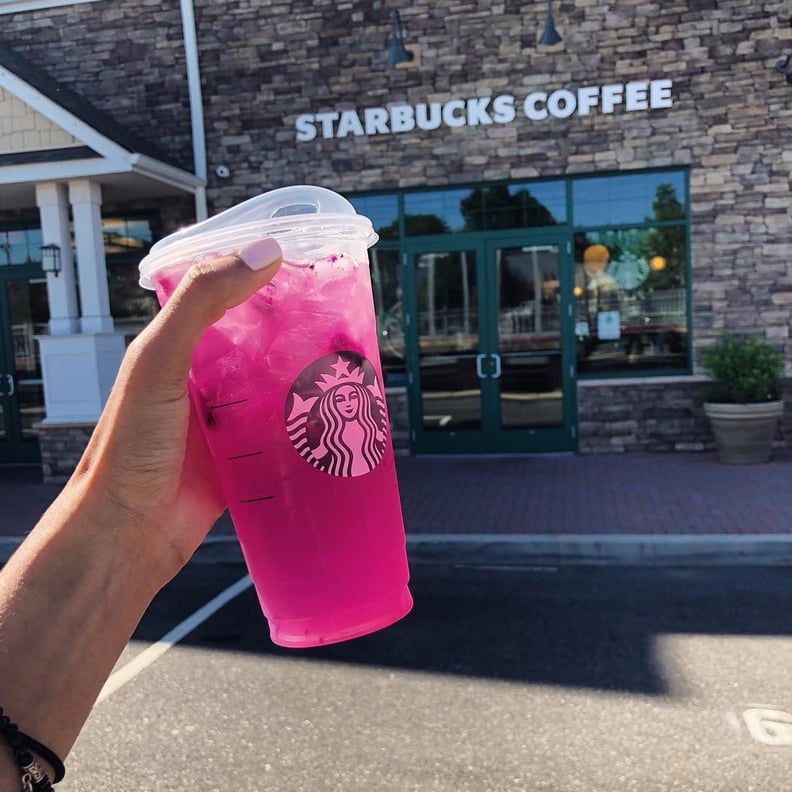 Remember when Starbucks officially added its viral Pink Drink to the menu? Well, in the immortal words of Mariah Carey, "I don't know her." The strawberry-flavored beverage now has some tough competition with the introduction of a "magenta" drink on the permanent menu: the Mango Dragonfruit Starbucks Refreshers.
Available starting June 19, the tropical drink is topped with real dragon fruit, which gives the drink its vibrant hue. Even better, it doesn't contain any artificial colors or sweeteners, and a grande comes in at under 100 calories. If you're interested in a creamier concoction, however, you can ask your barista to swap out the water for coconut milk.
The creator of the Mango Dragonfruit Refreshers, Alicia Binion, said in a press statement, "It's bright and vivid, something you would want to take a picture of to share with friends." Well, she was certainly right about that because it's already popping up all over Instagram. Ahead, see all of the prettiest pictures of the new magenta drink.