Starbucks Pink Drink
Your Favorite Starbucks Secret Drink Is Officially on the Menu!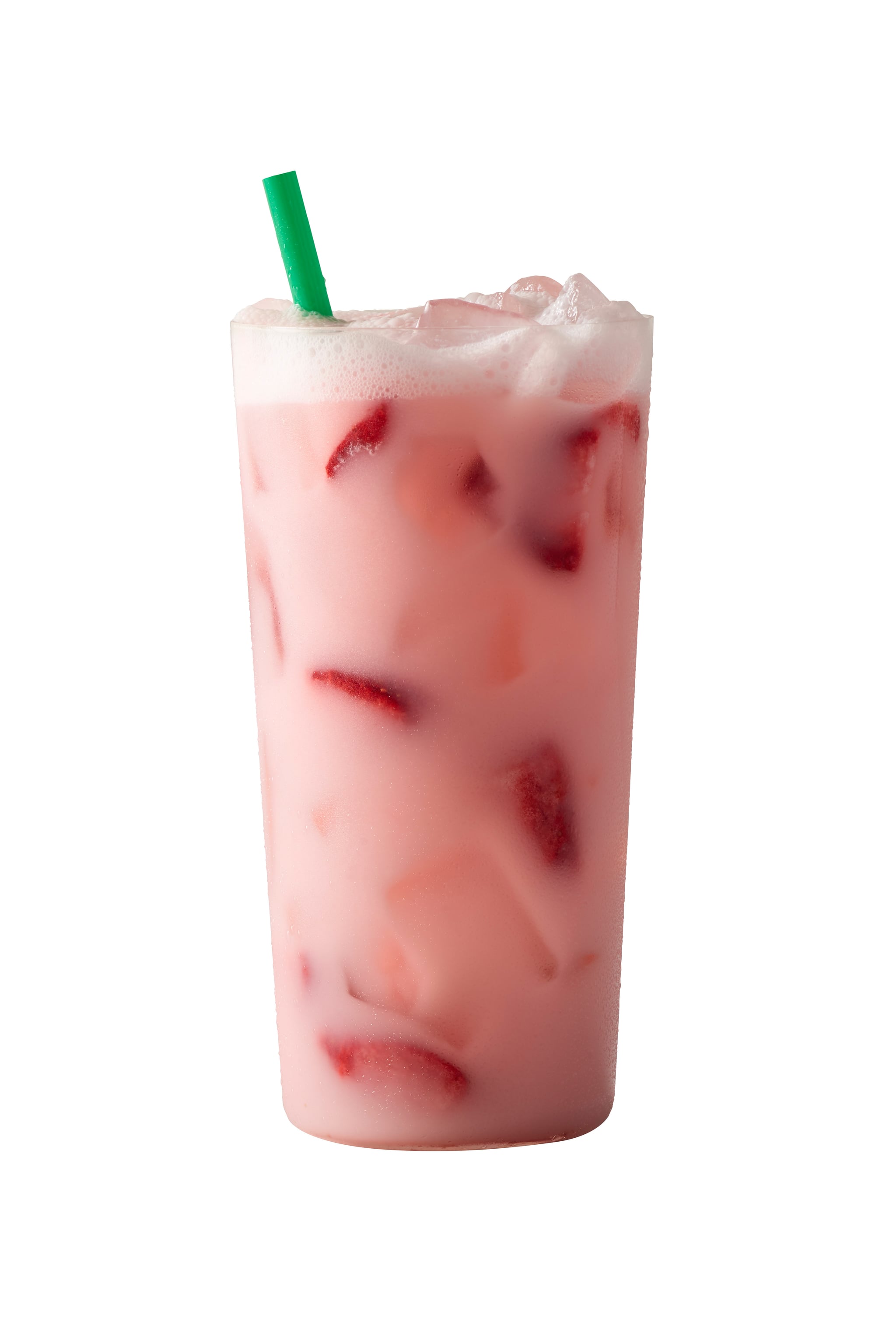 You'll never have to read out a list of the Pink Drink ingredients to your Starbucks barista again. It's officially a part of the menu nationwide! In an exciting announcement released by Starbucks on April 10, the company said it appreciates the creativity of the fan-made beverage and that it's joining the year-round menu in the US. "We're thrilled that the beloved Pink Drink is joining the Starbucks menu, just in time for the warmer Spring months," said Vivienne Long, Starbucks vice president, US Retail Beverages. "This delicious and refreshing drink is a celebration of our customers' and baristas' creativity and is just one of the 170,000 ways we craft beverages to meet each person's unique taste preferences."
First discovered in the Summer of 2016, the Pink Drink quickly became one of the most talked-about and Instagrammed drinks on the Starbucks (not-so-secret) secret menu, and it blew all the other Starbucks rainbow drinks away. Not only does the color of the drink make it insanely appealing (millennial pink vibes, anyone?), but it also tastes shockingly similar to a pink Starburst. The sweet, tart, and dairy-free iced drink is a remix of the Strawberry Acai Refresher, and it comes with freeze-dried strawberries and has coconut milk instead of water.
If you've long loved the Pink Drink, rejoice! And if you've never tried it, go forth and order the latest official menu item at your nearest Starbucks.
Image Source: Starbucks