How to Order a Pumpkin Spice Chai Frappuccino at Starbucks
I Tried the Starbucks Pumpkin Spice Chai Frappuccino Hack From TikTok, and Yum!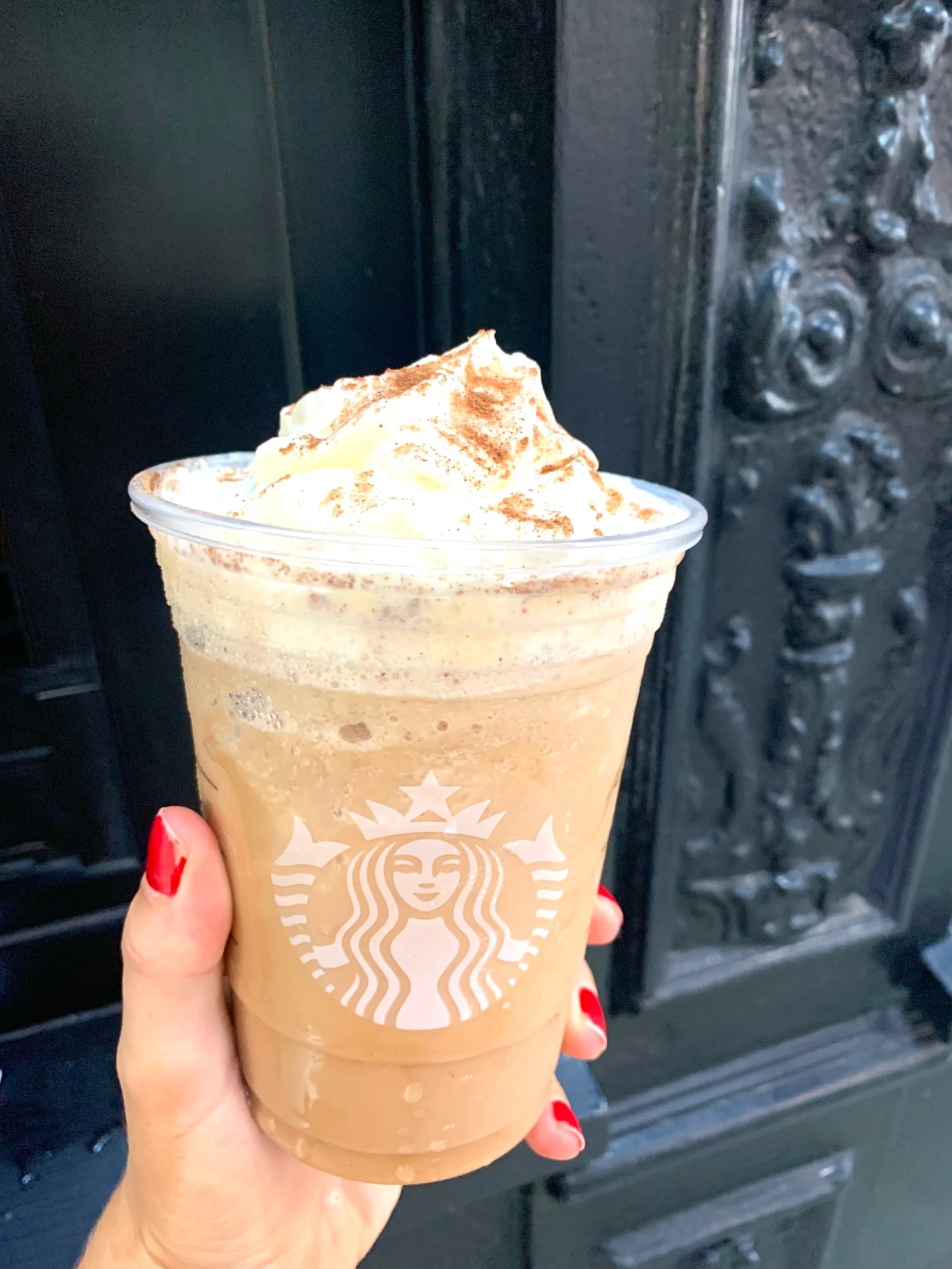 Chai is a blend of Indian spices that's rich in history and cultural significance and a comforting drink you can enjoy hot or cold, every season of the year. It's also one of the flavors offered at most coffee shops, including Starbucks, and is delicious incorporated in your favorite beverages.
Since pumpkin spice season is officially underway at Starbucks, I was enticed by TikTok user (and Starbucks barista) @creigsilimon's drool-worthy off-menu recipe for a Pumpkin Spice Chai Frappuccino. I decided I had to taste-test it for myself.
How to Order the Pumpkin Spice Chai Frappuccino at Starbucks
I went to Starbucks and ordered a Pumpkin Spice Frappuccino with chai, and while I wanted to get an added shot of espresso to give it a dirty chai edge, I decided to hold off so I could try this drink in its true form. With not one, but two twists on the fan-favorite pumpkin spice latte, this cold concoction is blended with ice and features a kick of spicy chai flavor.
While I do enjoy a PSL here and there, they're sometimes too sweet for me. With the addition of chai flavoring, this drink's sweetness can be toned down to a level I like to enjoy. With hints of pumpkin-pie spice and coffee, this seasonal sip is perfect for cooling down and embracing fall's finest flavors. Whether you're looking for a way to elevate your next Frappuccino or you want to sip on chai all season long, try this drink the next time you go to Starbucks.
Watch the TikTok video below to see a Starbucks barista break it down!
Image Source: POPSUGAR Photography / Lauren Harano