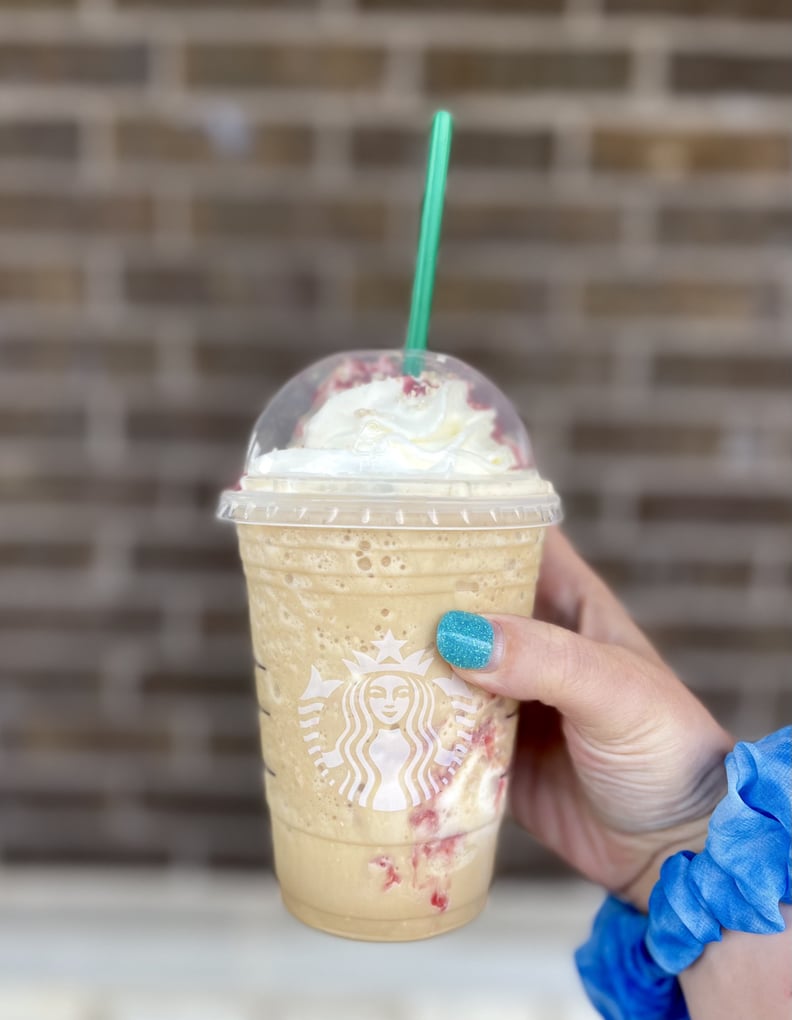 POPSUGAR Photography | Sydni Ellis
POPSUGAR Photography | Sydni Ellis
If you've ever wondered what a summer's day tastes like, then you have to try the new Starbucks Strawberry Funnel Cake Frappuccino. Reviews among my friends have varied, with some people raving about its delightful strawberry and whipped cream combination, and others complaining that it's all sugar, no substance. I decided to try it myself to see if the taste lived up to what the name made me so fondly think of: lazy summer days at amusement parks, riding roller coasters, and devouring funnel cakes. Here's what I thought.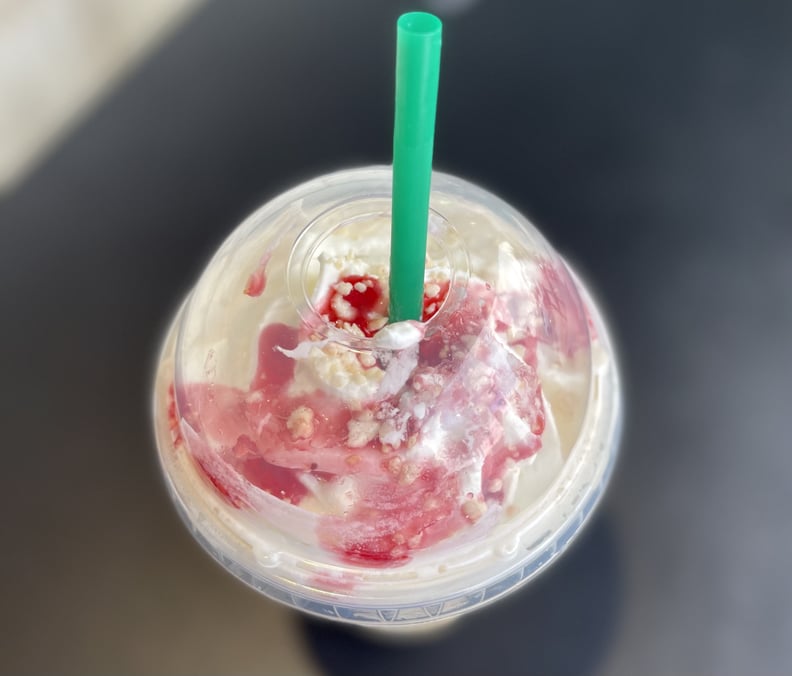 What's in the Starbucks Strawberry Funnel Cake Frappuccino?
This sweet drink, which costs $6, is made with funnel cake-flavored syrup blended with coffee, milk, and ice, with strawberry puree, whipped cream, and powdered sugar funnel cake pieces layered throughout.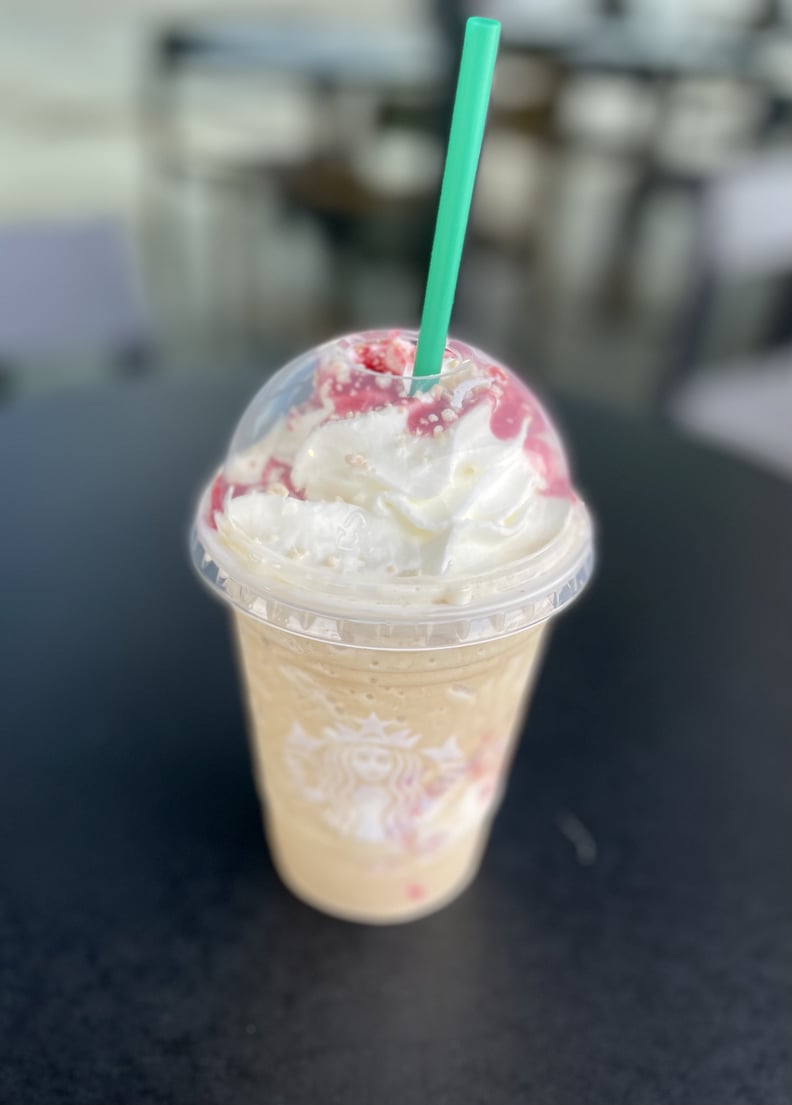 What Does It Taste Like?
Like the delicious treat that inspired it, the Strawberry Funnel Cake Frap is sweet. Like, really, really sweet. It's a sugar explosion in your mouth, with every sip bringing you fluffy whipped cream, syrupy strawberry puree, and blended coffee. The funnel cake pieces are a surprisingly crunchy component that gives the drink a nice contrast. Despite its name, I didn't think this drink tasted like a funnel cake — more like a funnel cake's sugary toppings. It has all the yum without any of the grease, which is definitely a plus!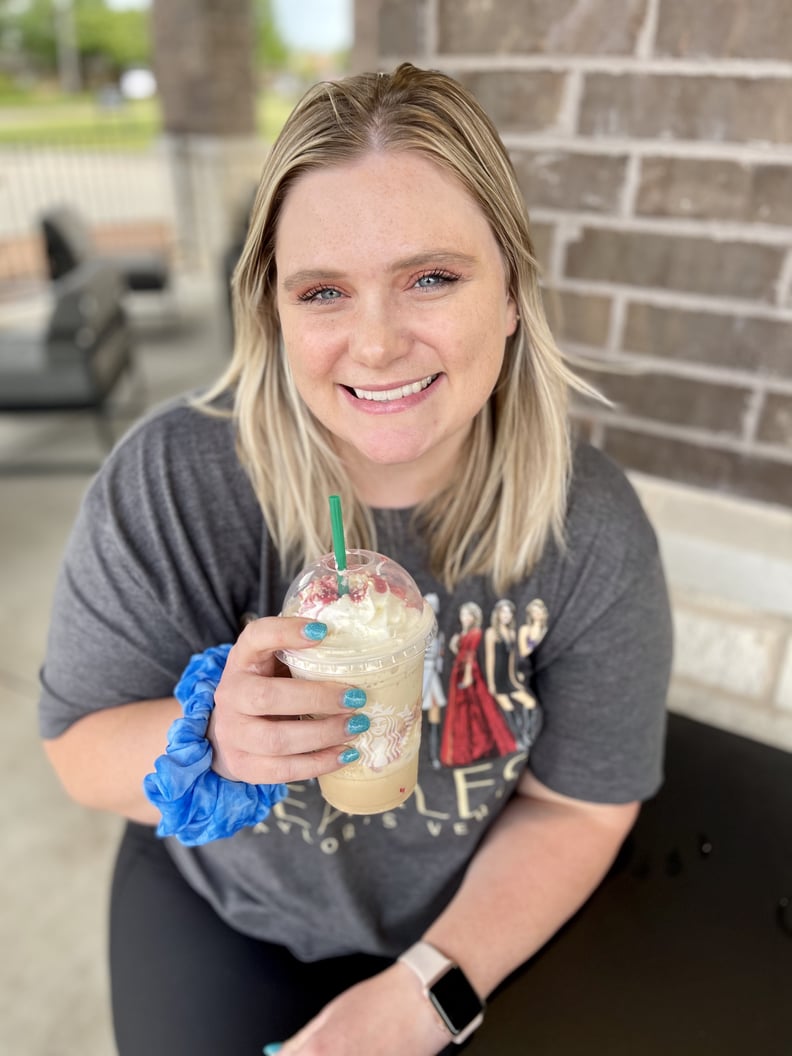 Is It Worth Ordering?
As someone who is generally wary of Starbucks's seasonal drinks (the Unicorn Frappuccino scarred me, TBH), I have to say I was pleasantly surprised with the Strawberry Funnel Cake Frap. It gets better with each sip! To combat the sweetness, I recommend adding an extra espresso shot to give the drink more of a punch. Even without the extra shot, though, I couldn't stop drinking it. But at 410 calories and 51 grams of sugar for a grande, I'm personally glad this drink is only around for a short amount of time (otherwise, I wouldn't be able to resist ordering it again and again).
The Strawberry Funnel Cake Frap is definitely worth ordering while they're in stock, if only to give you a nostalgic taste of carefree summer days.