Starbucks x Taylor Swift Red Collab: Order Taylor's Latte
Taylor Swift and Starbucks Announced "Taylor's Latte," and We Are Not Fine at All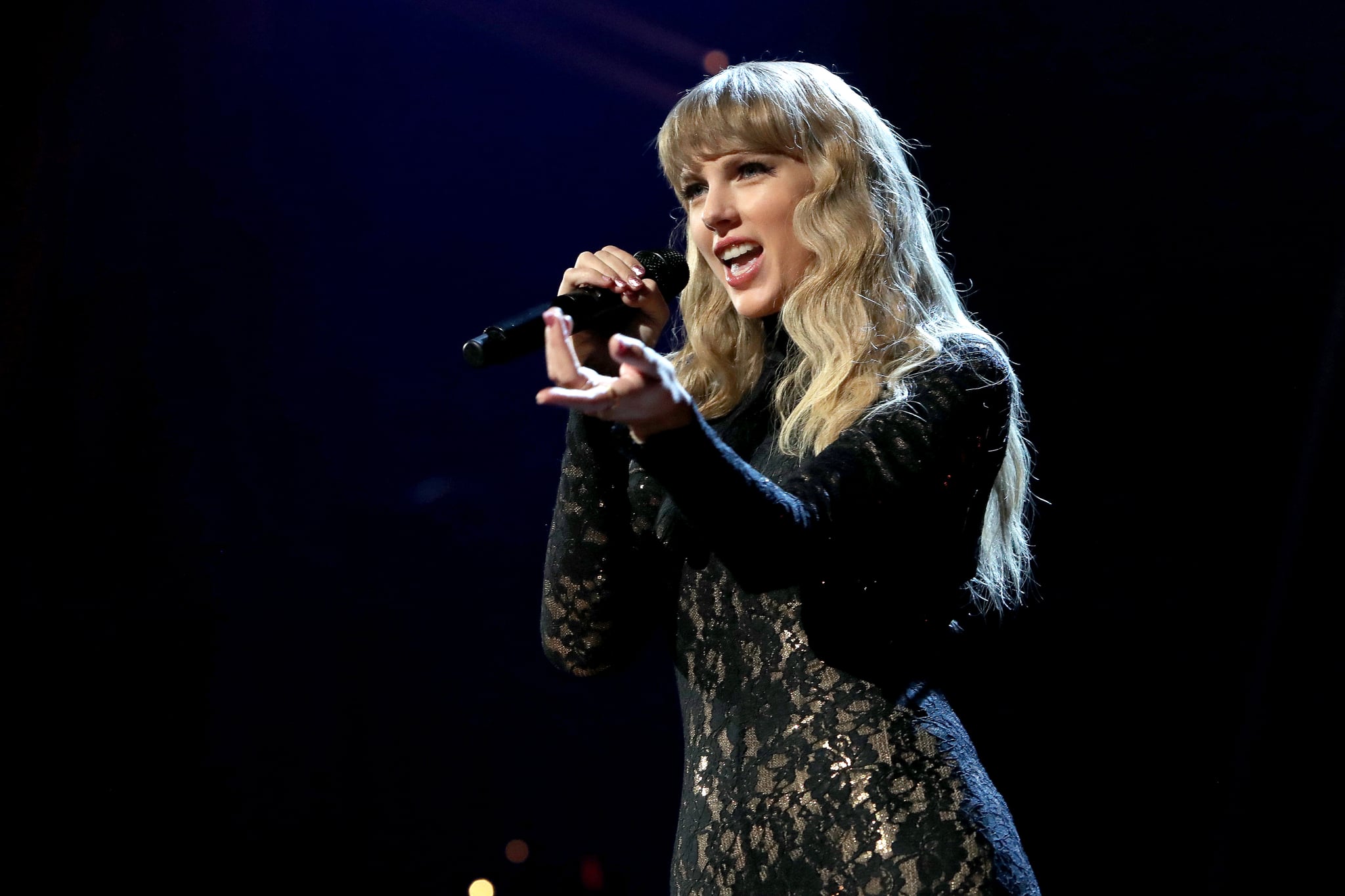 Image Source: Getty / Kevin Kane / Contributor
When the blood coursing through your veins is 50 percent Starbucks and 50 percent love for Taylor Swift, the mere prospect of a potential Taylor Swift x Starbucks collaboration may as well be a direct serotonin injection. Consider that serotonin delivered. On Nov. 12, following a week of teasing, Starbucks and Taylor officially announced a special collab, in celebration of the long-awaited Red (Taylor's Version) release and Starbucks's red-cup season. Starting now, Starbucks customers can order "Taylor's Latte," hear Taylor's songs on loop at Starbucks, and spread Swiftie love with a Taylor Swift x Starbucks eGift. We might be OK, but we are not fine at all.
How to Order Taylor's Latte From Starbucks
Both in Starbucks locations and at the drive-through, Swifties can officially order Taylor's favorite Starbucks drink: a Grande caramel nonfat latte. Once you're ready to order, you can simply ask for "Taylor's Latte" or "Taylor's Version." If you're ordering within the Starbucks app, simply navigate to the Taylor card and tap "order now."
More Starbucks x Taylor Swift Collab Details
Taylor's Latte isn't the only celebratory initiative. Starting Nov. 12, Starbucks will stream Red (Taylor's Version), in addition to more of Taylor's fan-favorite songs, in its locations. You can keep those musical vibes going even after you leave the store with this convenient Starbucks x Taylor Swift playlist.
Starbucks x Taylor Swift Collab Rumors
On Nov. 8, before anything was confirmed, Starbucks posted a series of tweets that made a collab with Taylor seem not so far-fetched. "It's Red Season," the coffee chain tweeted, along with a series of emoji that included a red scarf. ("All Too Well" flashbacks, anyone?) Naturally, fans of both Taylor and Starbucks flooded the tweet with frenzied replies, assuming it signaled some sort of upcoming Starbucks x Taylor Swift drink or merch line.
As rumors swirled, let's just say Starbucks did little to deny the possibility. In response to one Twitter user's reply that referenced lyrics to Taylor's "Begin Again," Starbucks cleverly tweeted, "Here's to throwing your head back laughing like a little kid." When another person quoted Taylor's "'Tis the Damn Season," Starbucks replied, "It always leads to a Starbucks in your hometown." The brand went on to quote even more of Taylor's songs in its tweet replies, like "Holy Ground," "Everything Has Changed," and, of course, "All Too Well." It's also worth noting that Starbucks changed its Twitter bio to another play on Taylor's "Begin Again": "On a Friday, in a café..." Still, the brand played. In response to one person calling the potential "love story" their "favorite collab of all time," Starbucks wrote, "What do you mean? Red x The Holidays?"
It's Red Season. ☕️✨🧣❤️

— Starbucks Coffee (@Starbucks) November 8, 2021
Nevertheless, the plot continued to thicken, as fans then revisited a TikTok video Taylor posted on Oct. 26, in which she re-created one of her old Tumblr posts about fall. "And hats and scarves and knee socks and wearing tights for the first time in months, and when the mornings are all chilly and you can see your breath and draw little pictures on foggy windows," she says in the clip, "and plaid stuff and ankle boots and not caring when people make fun of pumpkin-flavored stuff 'cause you love it and are happy it's all the rage." What does Taylor take a huge sip of during that last line about pumpkin-flavored stuff? A Grande Starbucks coffee.
Under a series of images posted to Reddit on Nov. 8, commenters (correctly) theorized the reported Starbucks x Taylor Swift collab would include a special drink named after Taylor: "Taylor's Latte." TBQH, thank goodness the rumors were true. Now that Red (Taylor's Version), the 10-minute version of "All Too Well," and the "All Too Well" short film have all been released, we Swifties are going to need to stay caffeinated.