How to Make Sweetgreen's Green Goddess Ranch Dressing
Love Sweetgreen's Green Goddess Ranch Dressing? Here's How You Can Make It at Home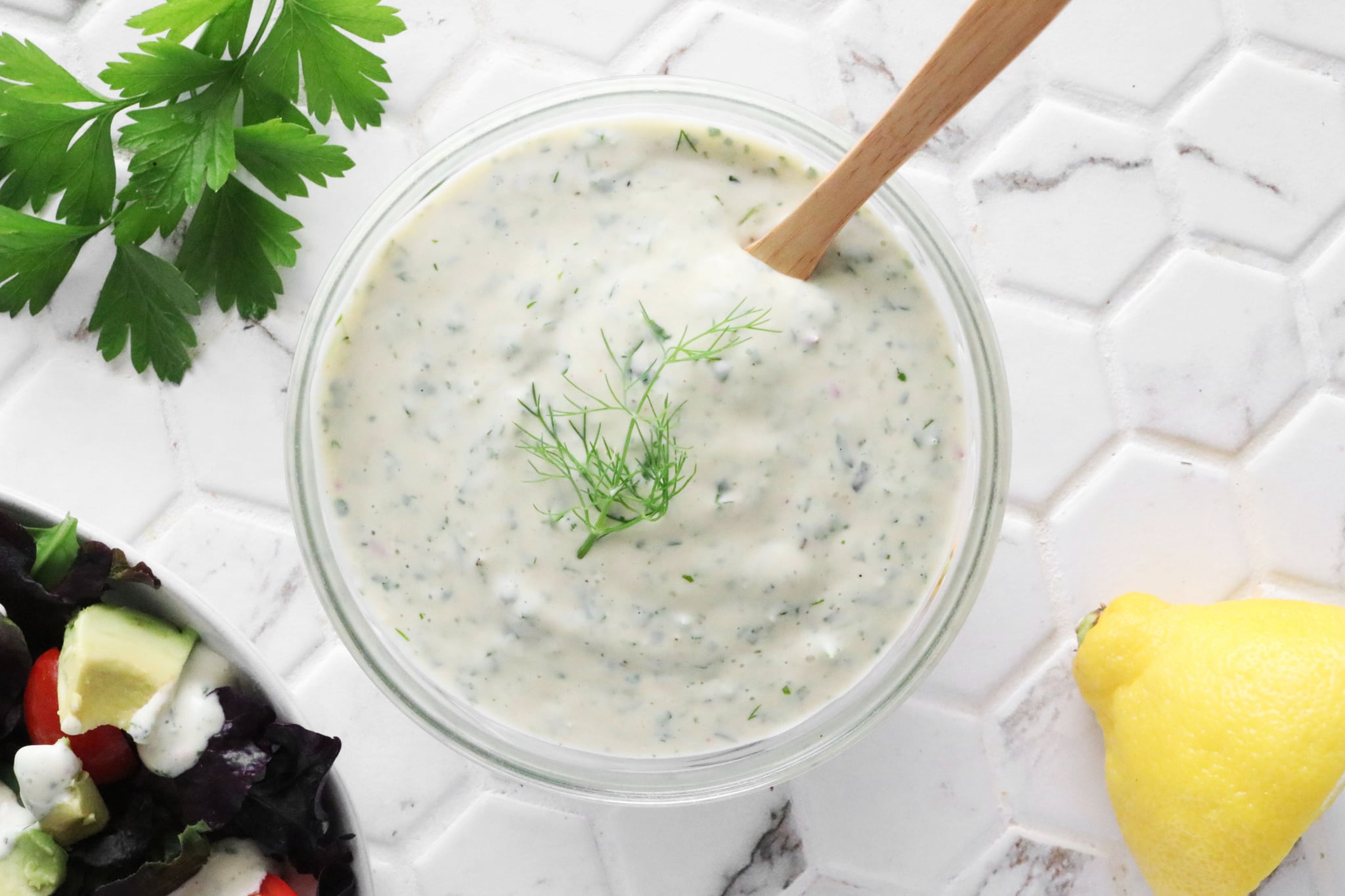 If you're a fan of Sweetgreen, you're in luck. The salad chain recently revealed how to make its beloved green goddess ranch dressing on TikTok, so naturally, we had to try it out. The dressing — which is perfectly creamy and herby — is a key ingredient in the restaurant's Blackened Catfish Bowl and Super Green Goddess Salad. And now, thanks to the recipe reveal, you can pair it with any salad that you make at home.
You'll probably be in good company, too. With 15,000 likes and counting, the TikTok video featuring the recipe has gotten a lot of attention from Sweetgreen fans. However, since the video doesn't share the dressing's exact measurements, we decided to consult the recipe Sweetgreen shared on Pinterest. This version explains how to make the same dressing, but lists the specific measurements. That said, don't hesitate to adjust the ingredients based on your preferences or taste buds — that's the beauty of making condiments from scratch. Enjoy!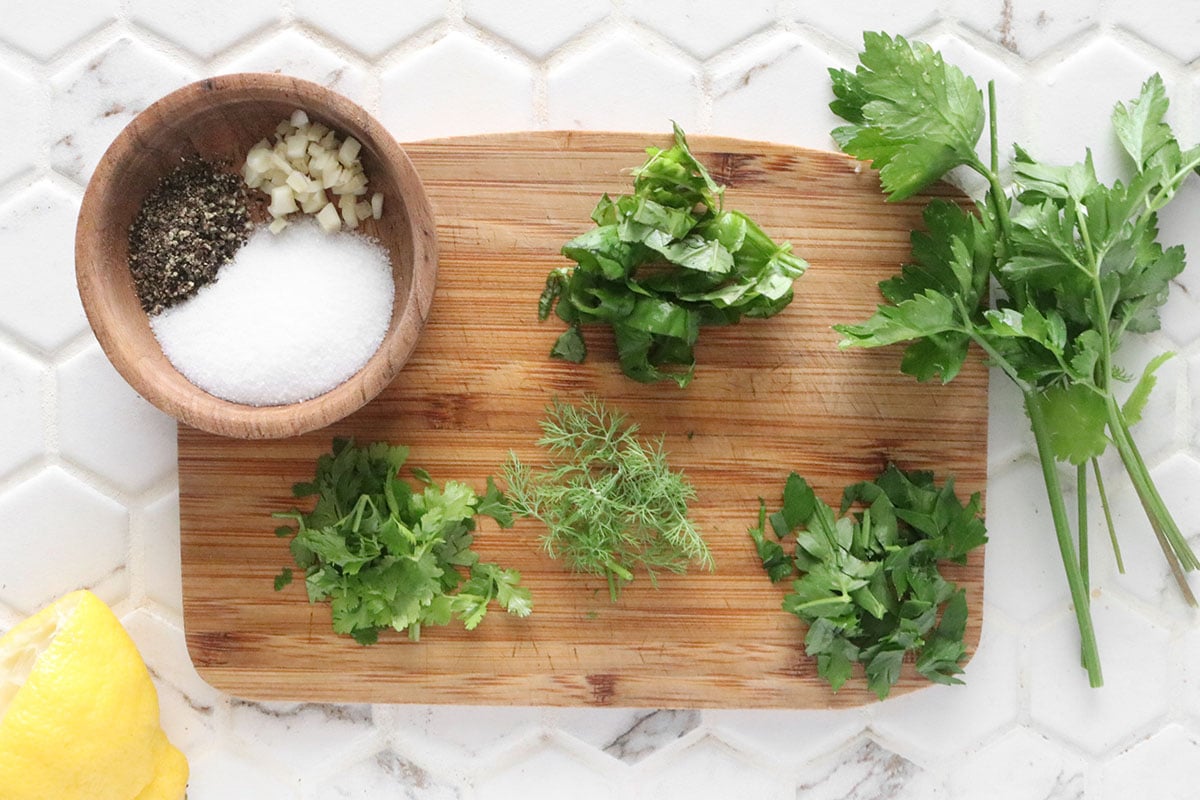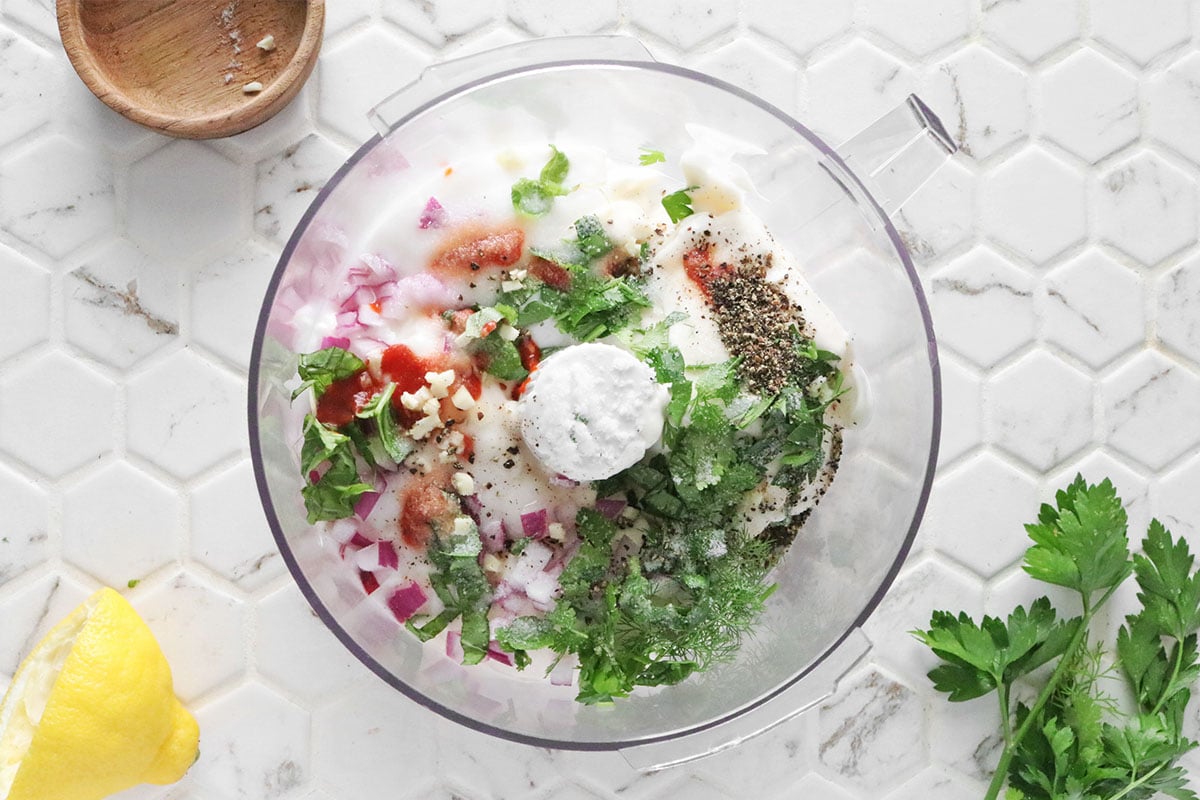 Sweetgreen's Green Goddess Ranch Dressing
Adapted From Sweetgreen
Notes
Start with 1/2 to 1 teaspoon of salt, then taste the dressing and add more as needed. You can also add more basil, cilantro, and parsley, if you'd like. To make this dressing dairy-free, use plant-based yogurt and mayonnaise.
Ingredients
1 to 2 teaspoons salt
1 teaspoon ground black pepper
1/2 tablespoon minced garlic
2 tablespoons diced red onion
3/4 tablespoon chopped fresh basil
3/4 tablespoon chopped fresh cilantro
3/4 tablespoon chopped fresh parsley
3 1/2 tablespoons chopped fresh dill
1/3 cup yogurt
2 1/2 cups mayonnaise
3/4 tablespoon fresh lemon juice
3/4 tablespoon white wine vinegar
3/4 tablespoon hot sauce
Directions
Add all the ingredients to a blender or food processor.
Blend until combined and the herbs are evenly dispersed.
Taste the dressing and add more salt, pepper, garlic, or herbs as necessary.
To thin the dressing, add water, one tablespoon at a time.
Serve with your favorite salad.
Information
Category

Condiments/Sauces, Dressings

Yield

3 cups

Total Time

9 minutes, 59 seconds