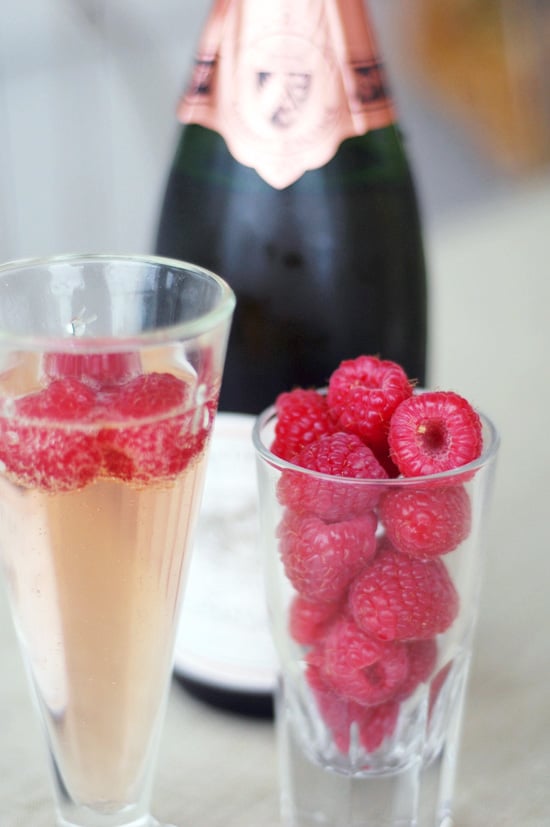 POPSUGAR Photography | Camilla Salem
POPSUGAR Photography | Camilla Salem
Champagne and sparkling wine are pretty fancy on their own, but if you're looking to make the moment even more special, we've got a few simple ideas for you.
Use berries: Drop a few fresh raspberries or blackberries in your glass for a fruity addition. The delicate champagne bubbles will get trapped in the berry, and you'll be left with a fizzy treat at the end of your drink. Pomegranate seeds are another great option, as they float really sweetly among the bubbles.
Make a champagne cocktail: This classic libation involves a sugar cube, bitters, and just a touch of Armagnac.
Play with interesting liqueurs: A bit of cassis transforms a glass of champagne into a kir royale. Play around with your favorite liqueurs, like St-Germain or crème de violette, to create memorable drinks.
Create a sugar rim: Get crafty with your champagne glass by using sanding sugar. Colorful sugar rims are unexpected and playful.
Make a strawberry garnish: A strawberry can make a lovely garnish — one that makes any occasion even more celebratory.