12 Back-to-School Essentials From Trader Joe's to Make Busy Days Easier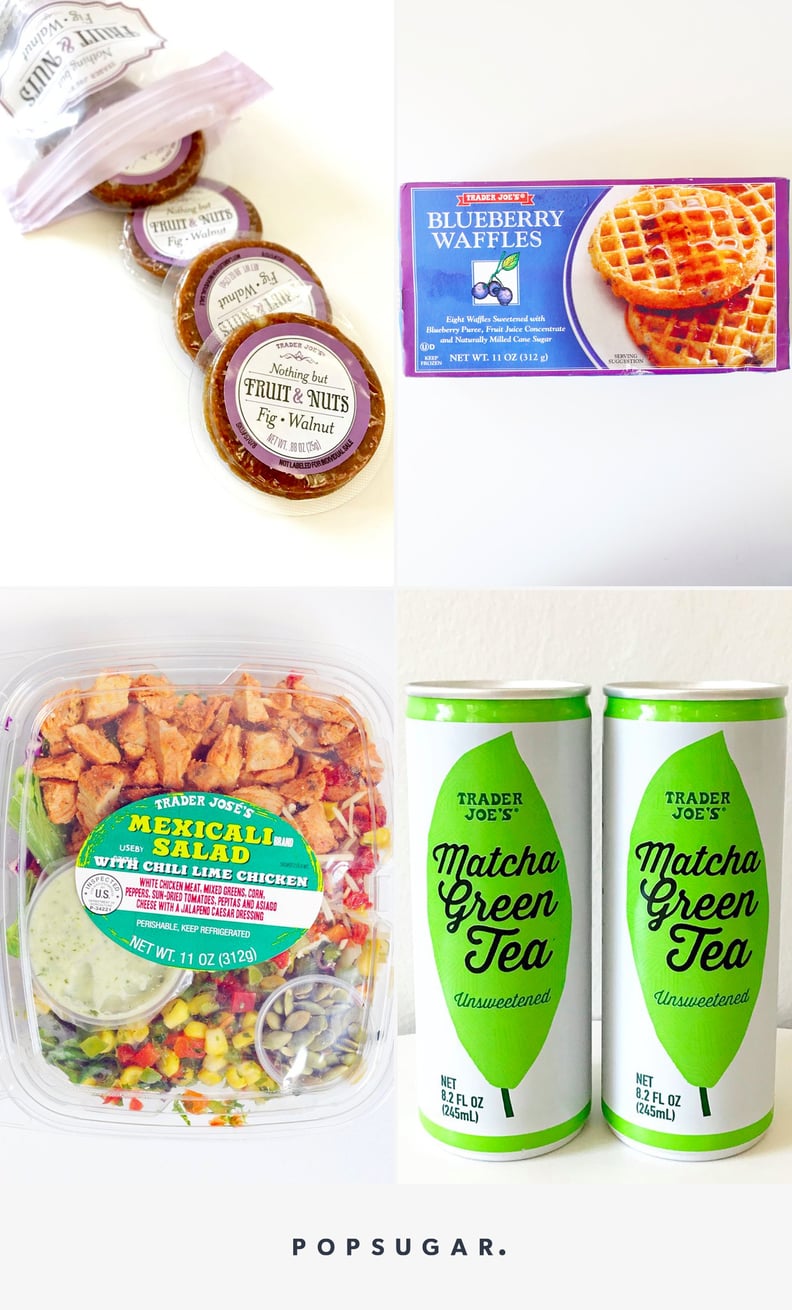 POPSUGAR Photography
POPSUGAR Photography
Trader Joe's is the best place to grocery shop all year round, but especially during back-to-school season. As Summer comes to an end and the reality of hectic schedules sets in, the transition can be a rough one, but thankfully, these Trader Joe's finds make it a little easier. We've rounded up some of the best on-the-go snacks, quick breakfasts, and freezer staples that we swear by for busy mornings and evenings. Be sure to add these 12 items to your Trader Joe's shopping list for the busy semesters ahead.
01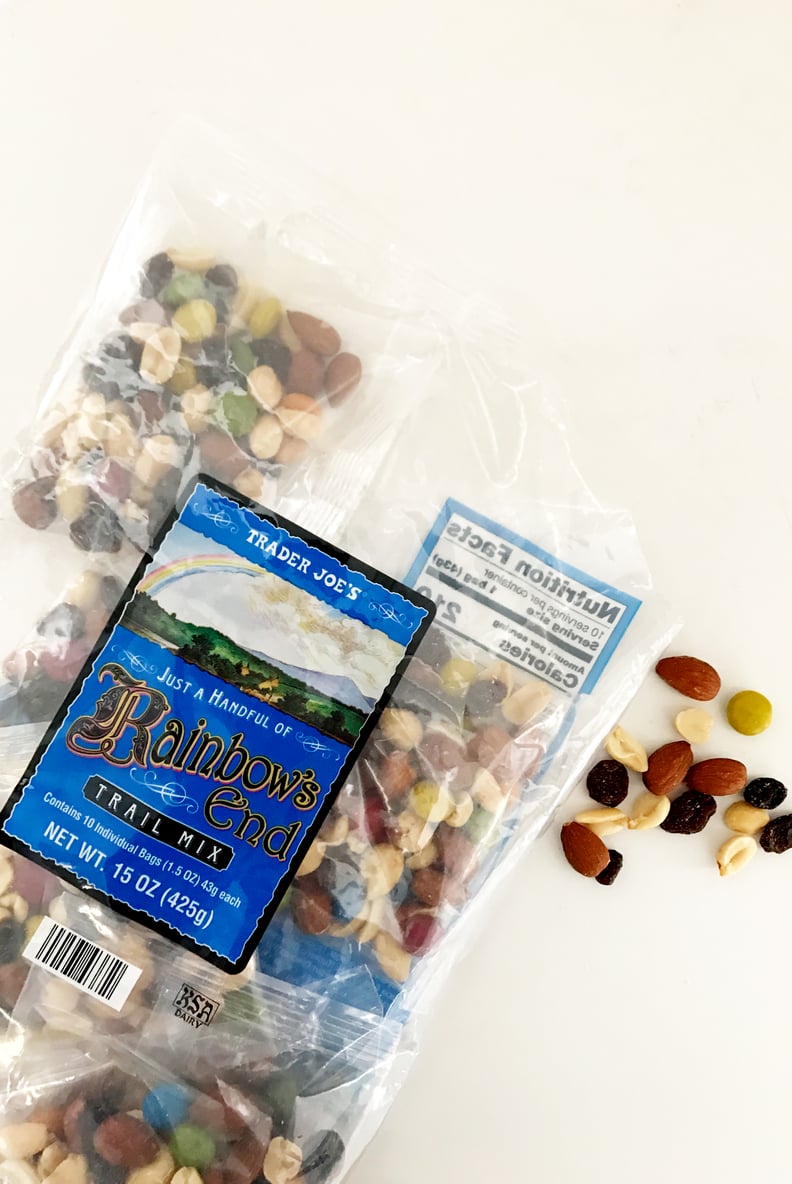 Just a Handful of Rainbow's End Trail Mix ($5)
The Just a Handful of Rainbow's End Trail Mix is your average, totally solid trail mix that's great for stashing as a snack or carrying on the go. The trail mix has a great balance of nuts, raisins, and chocolate candies, and its individual packaging makes it convenient for throwing in your bag as a backup snack for busy days.
02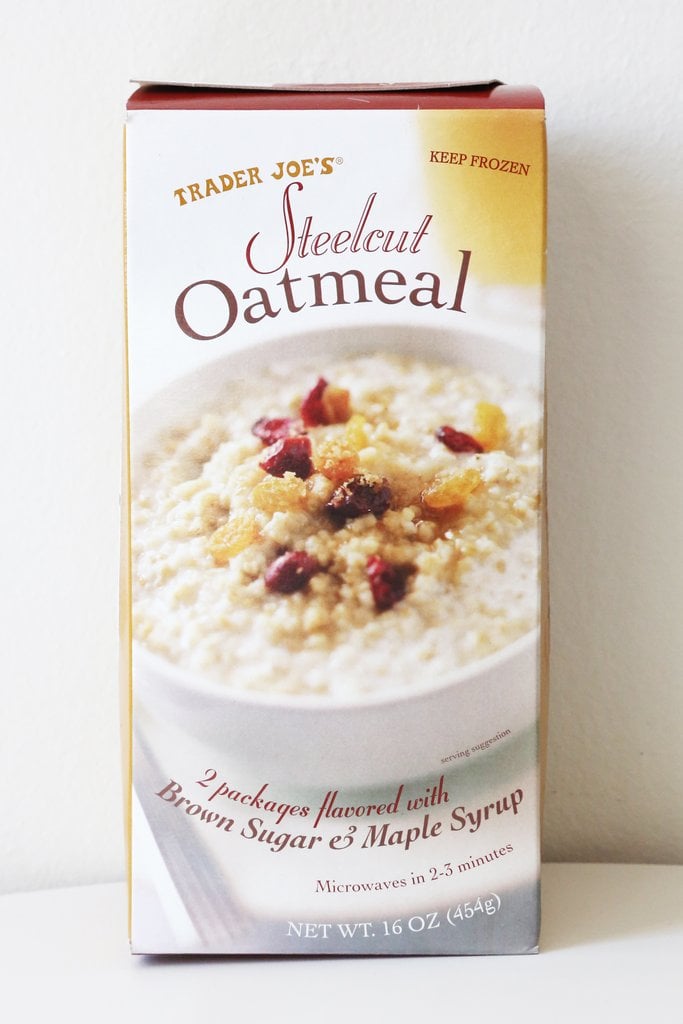 Frozen Steel-Cut Oatmeal ($2)
Hands down one of the best (and cheapest) breakfasts for hectic mornings is Trader Joe's frozen Steel-Cut Oatmeal. Each box comes with two packets of oatmeal flavored with brown sugar and maple syrup, and you can have breakfast ready in less than two minutes thanks to the microwave.
03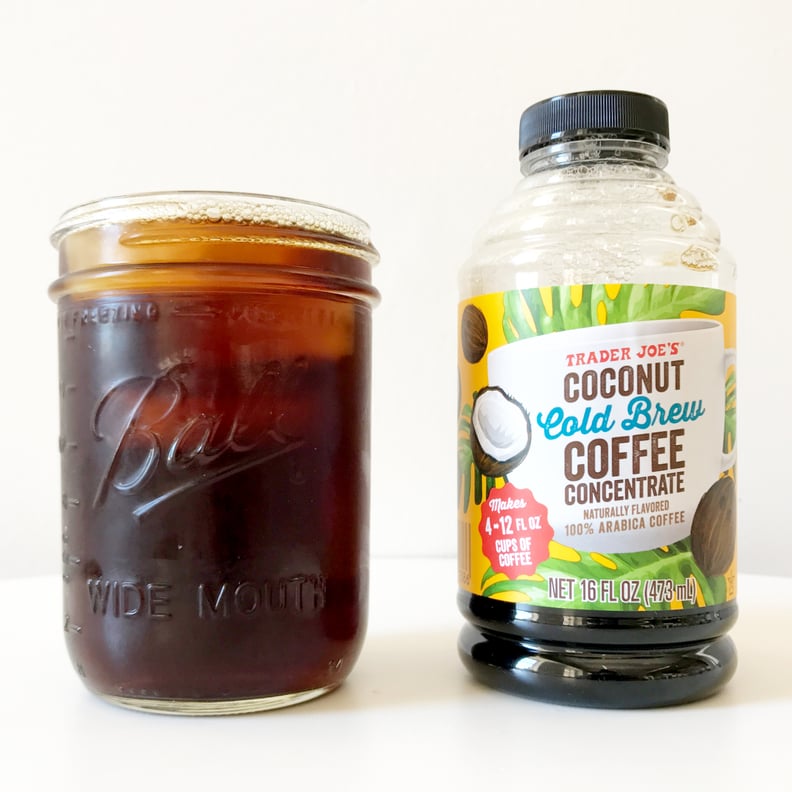 Coconut Cold Brew Coffee Concentrate ($5)
If cold brew is your morning beverage of choice, you'll want to stock up on Trader Joe's Coconut Cold Brew Coffee Concentrate. The hint of coconut is just enough to add a slightly sweet taste without being overwhelmingly strong, and since the bottle is a concentrate that needs to be diluted with water or milk, each one contains four full servings.
04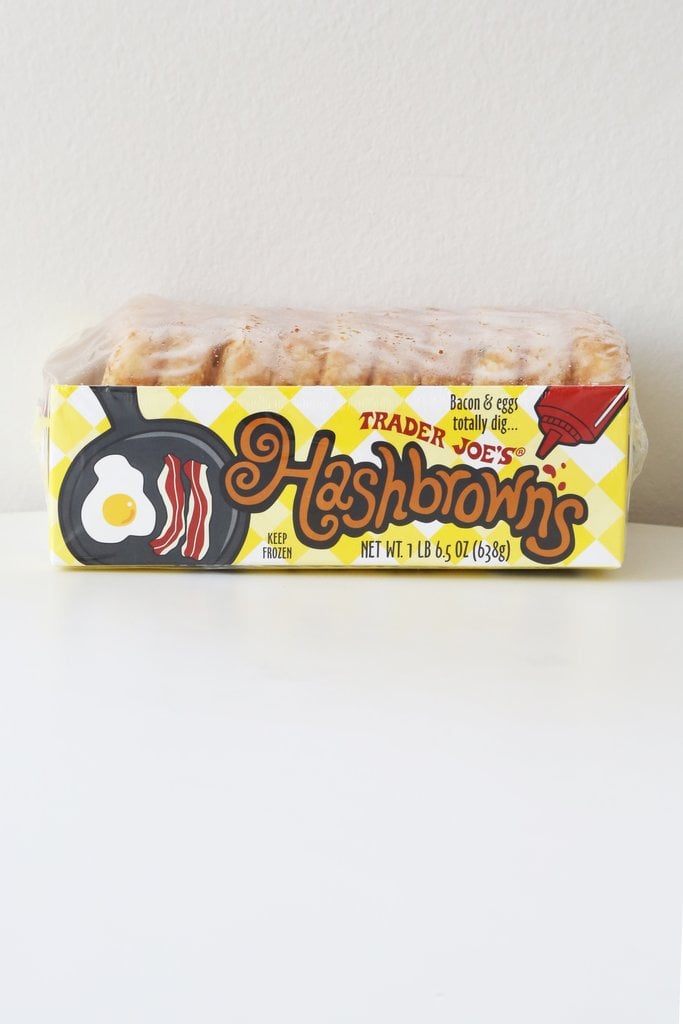 Frozen Hash Browns ($2)
Skip the McDonald's breakfast run and grab Trader Joe's frozen hash browns instead, which we swear taste exactly like the kind from Mickey D's. Crisp them up in a skillet with a little oil or pop them in a toaster oven for a superquick breakfast.
05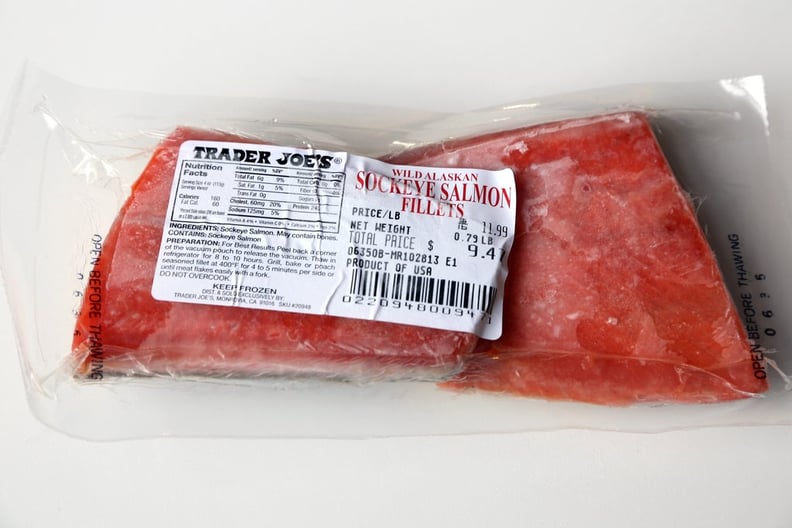 Frozen Wild Sockeye Salmon Fillets ($10)
If you find yourself reaching in the freezer for a weeknight dinner, you'll be glad you can turn to Trader Joe's Frozen Wild Sockeye Salmon Fillets instead of a premade meal. Allow yourself enough time to defrost the salmon (it thaws pretty quickly), and use it for an easy one-pan roasted salmon dinner.
06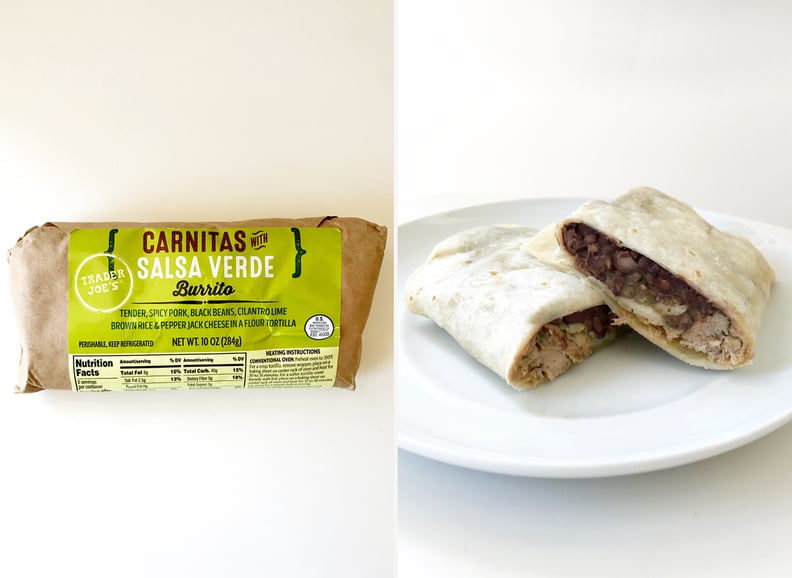 Carnitas With Salsa Verde Burrito ($4)
With spicy pork, black beans, cilantro lime rice, and pepper jack cheese, Trader Joe's Carnitas With Salsa Verde Burrito is an on-the-go lunch that's full of flavor and hearty enough to make a meal. If you'd rather not take the time to make your own burritos for a week's worth of lunch, this is an affordable option that you'll look forward to eating.
07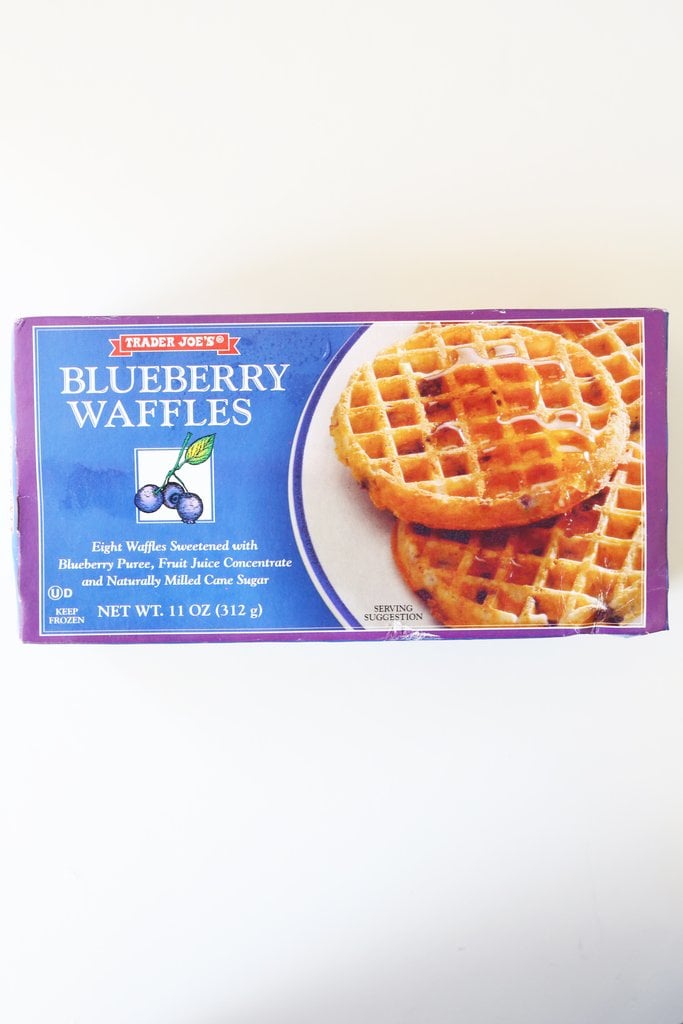 Trader Joe's Frozen Blueberry Waffles ($2)
08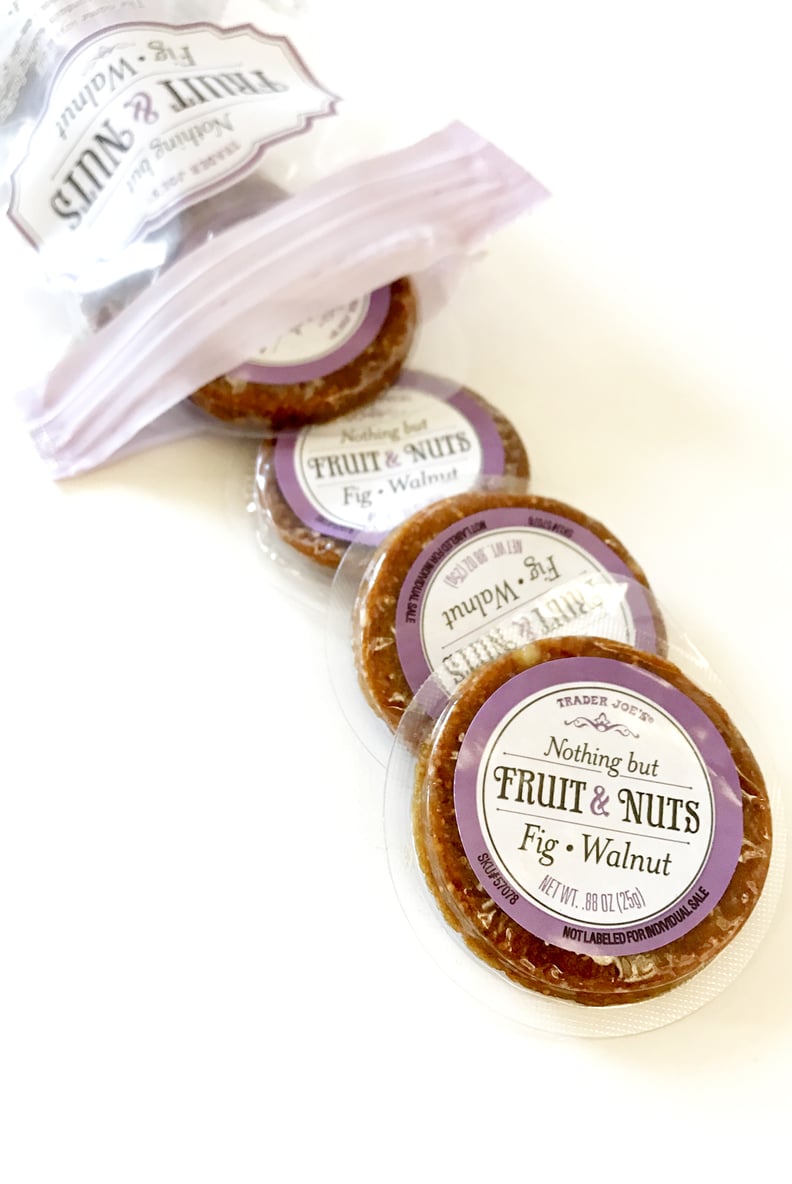 Nothing but Fruit & Nuts in Fig Walnut ($4)
Trader Joe's has several Nothing but Fruit & Nuts snacks that are ideal for healthy snacking, and our personal favorite variety is the Fig Walnut flavor. Fig paste and walnuts are smashed together to create a sweet, nutty paste that tastes wonderful on its own, and each disc is individually packaged for easy transportation.
09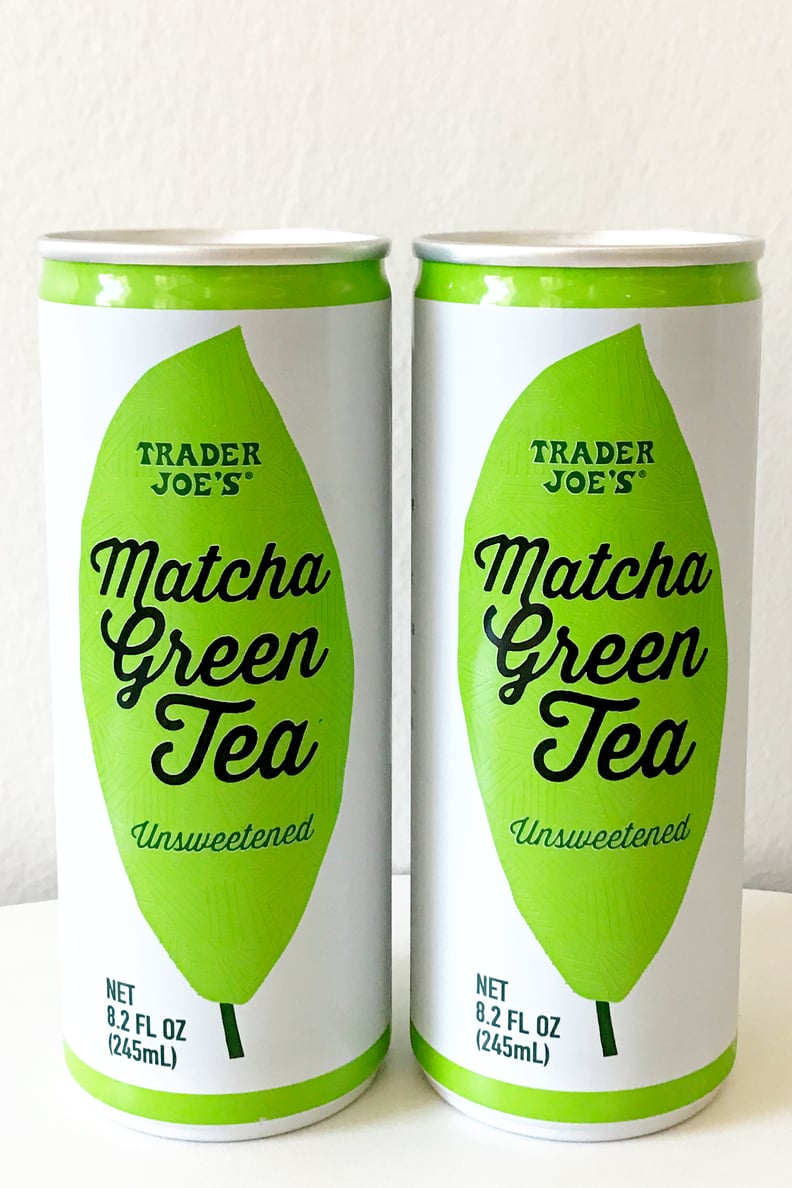 Canned Matcha Green Tea ($1 each)
Trader Joe's Matcha Green Tea cans, which are a product of Japan, will be your new favorite drink to stock in the fridge. The cans are sold individually for just $1 each, so you can grab as many as you want if tea is your caffeinated beverage of choice. The matcha is unsweetened and has an earthy, smooth, and slightly roasted taste.
10
Hatch Chile Mac and Cheese
There are some frozen macaroni and cheeses, and then there's Trader Joe's Hatch Chile Mac and Cheese. By far one of the best frozen entrees from Trader Joe's, this is the perfect thing to keep as a backup dinner idea when you need something ready in a flash. The hatch chiles are not spicy but add just the right amount of oomph to the creamy cheddar mac.
11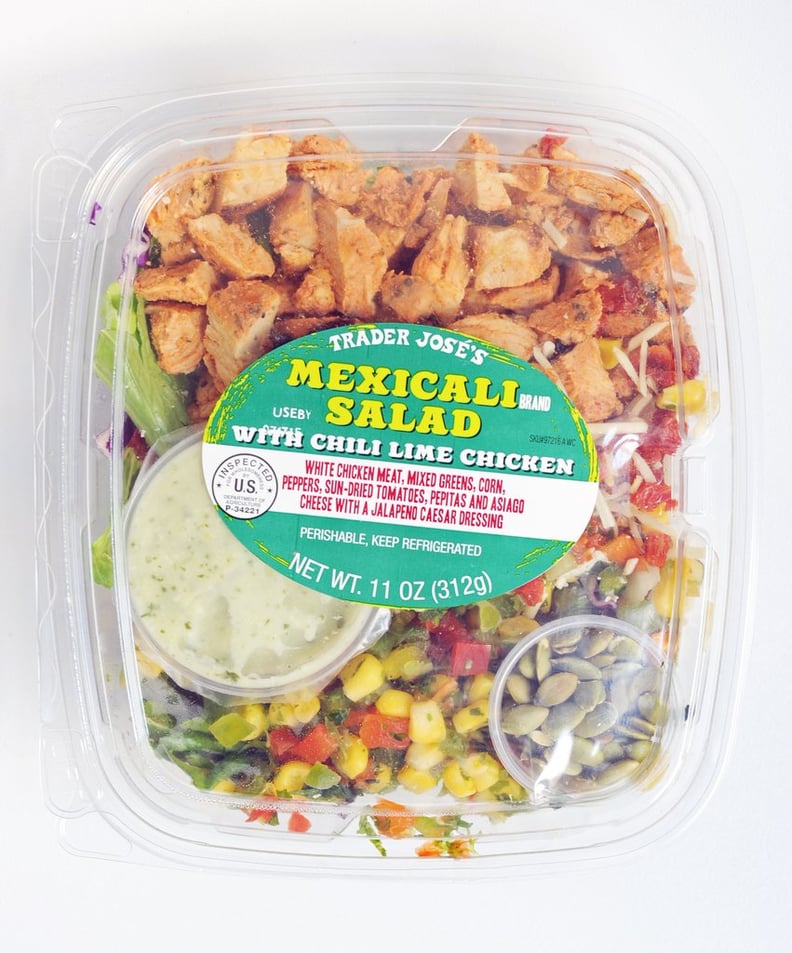 Mexicali Salad ($4)
Trader Joe's is stocked with tons of prepackaged salads that you can pack for lunch, like the Mexicali Salad With Chili Lime Chicken. It's a mixed greens salad with white meat chicken, corn, peppers, sun-dried tomatoes, pepitas, asiago cheese, and a jalapeño caesar dressing. If you don't have time to meal prep for the week, this delicious salad is a solid option.
12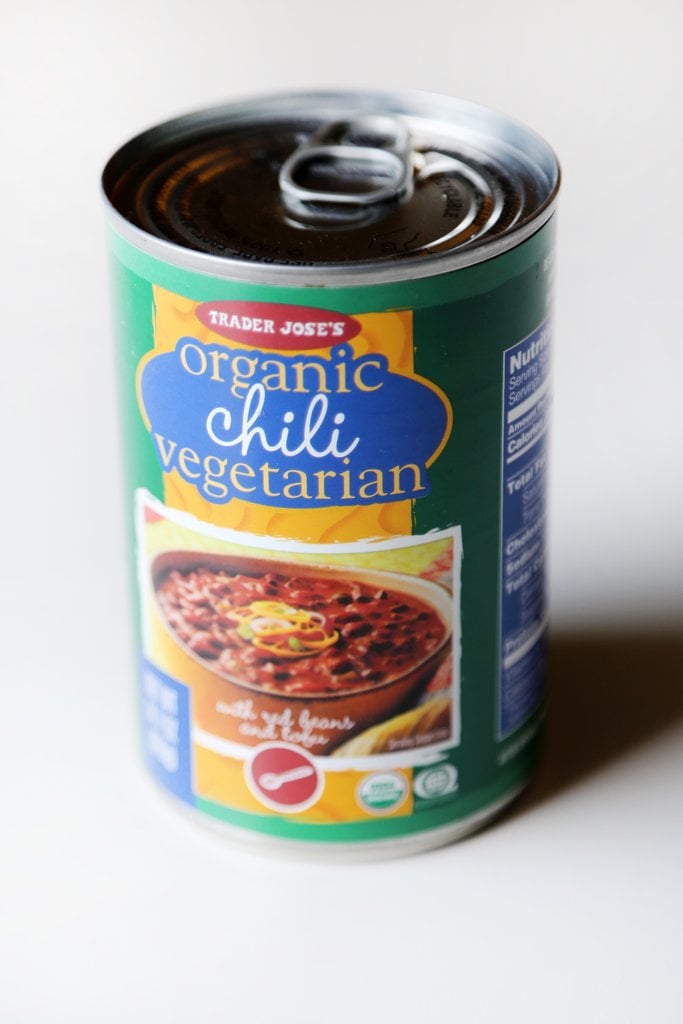 Organic Vegetarian Chili ($2)
You can't go wrong with Trader Joe's crazy-cheap canned items, like the Organic Vegetarian Chili. Keeping a few of these stocked in your pantry ensures you have something to eat even during the busiest days and to last you through late-night study sessions.