Trader Joe's Cranberry Brie Bread Bowl Recipe With Photos
This Trader Joe's Cranberry Brie Bread Bowl Recipe Is a Cheese-Lover's Dream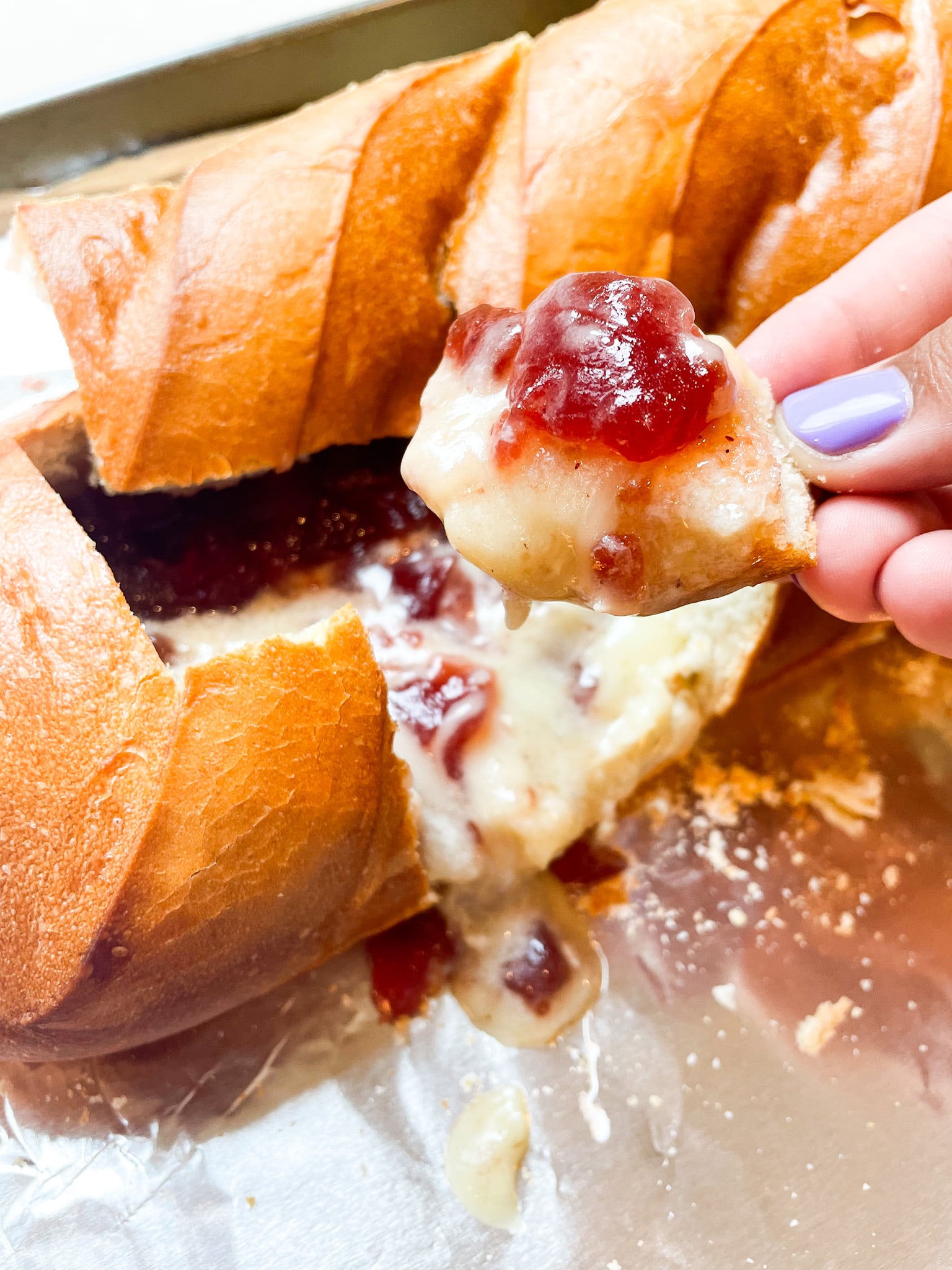 I'm not one to say no to cheese dip, and I'm certainly not one to turn down a dip from Trader Joe's. So if there's a TJ's spread everyone's buzzing about, I have to try it. This brings me to my latest cheese-dip discovery: Trader Joe's cranberry brie bread bowl.
I first learned of this heavenly cheese spread from TikToker Sarah, who posts the most premium Trader Joe's recipes. On TikTok, she shared her 30-minute recipe for a cranberry brie bread bowl, and it's a cheese-lover's dream. I'm not even a big fan of cranberries, and I was enamored by it!
Imagine a melted block of brie cheese nestled in freshly baked sourdough loaf topped with cranberry sauce. Sounds freaking delicious, right? It's the ultimate sweet and savory combo that isn't difficult to make at all.
While the recipe is simple, you may need to plan it in advance. I spent a solid 10 minutes wandering my Trader Joe's trying to track down a jar of cranberry sauce, and guess what? It's a seasonal item! Luckily, it should be easy to find cranberry sauce at other grocery stores. But if you specifically want to use TJ's cranberry sauce, this is definitely something to keep in mind outside the holiday months. Similarly, Trader Joe's sourdough bread is baked fresh daily, and it's first come, first served. If your local Trader Joe's is out of sourdough, just pop over to your local grocery store or bakery and shop from its selection.
All in all, this cranberry brie bread bowl is deserving of two thumbs up. Scoring the bread makes it easy to pull apart and eat, making it an excellent dip alternative. Plus, you can use the top piece for extra dipping. This is sure to make an amazing snack during game time this Fall!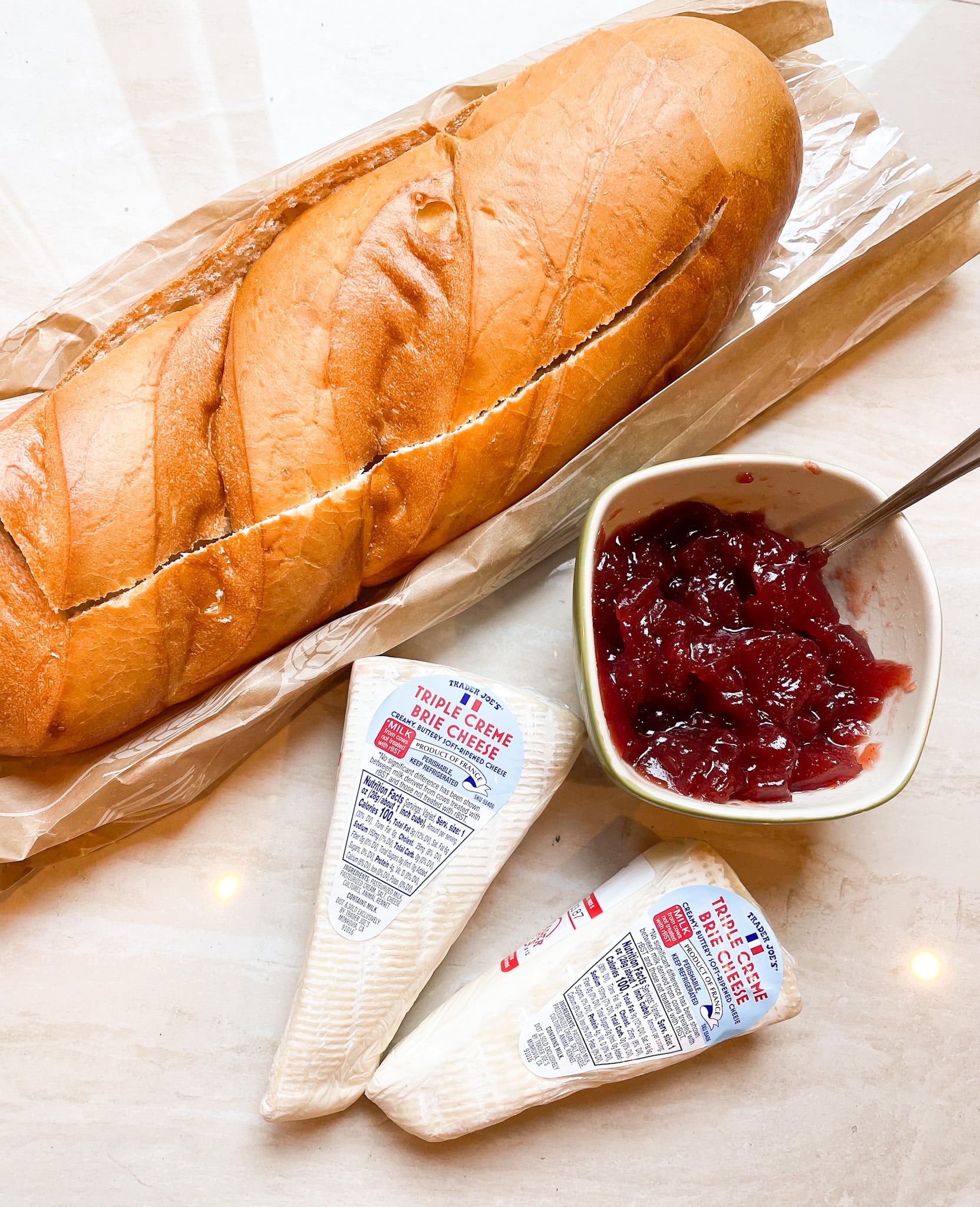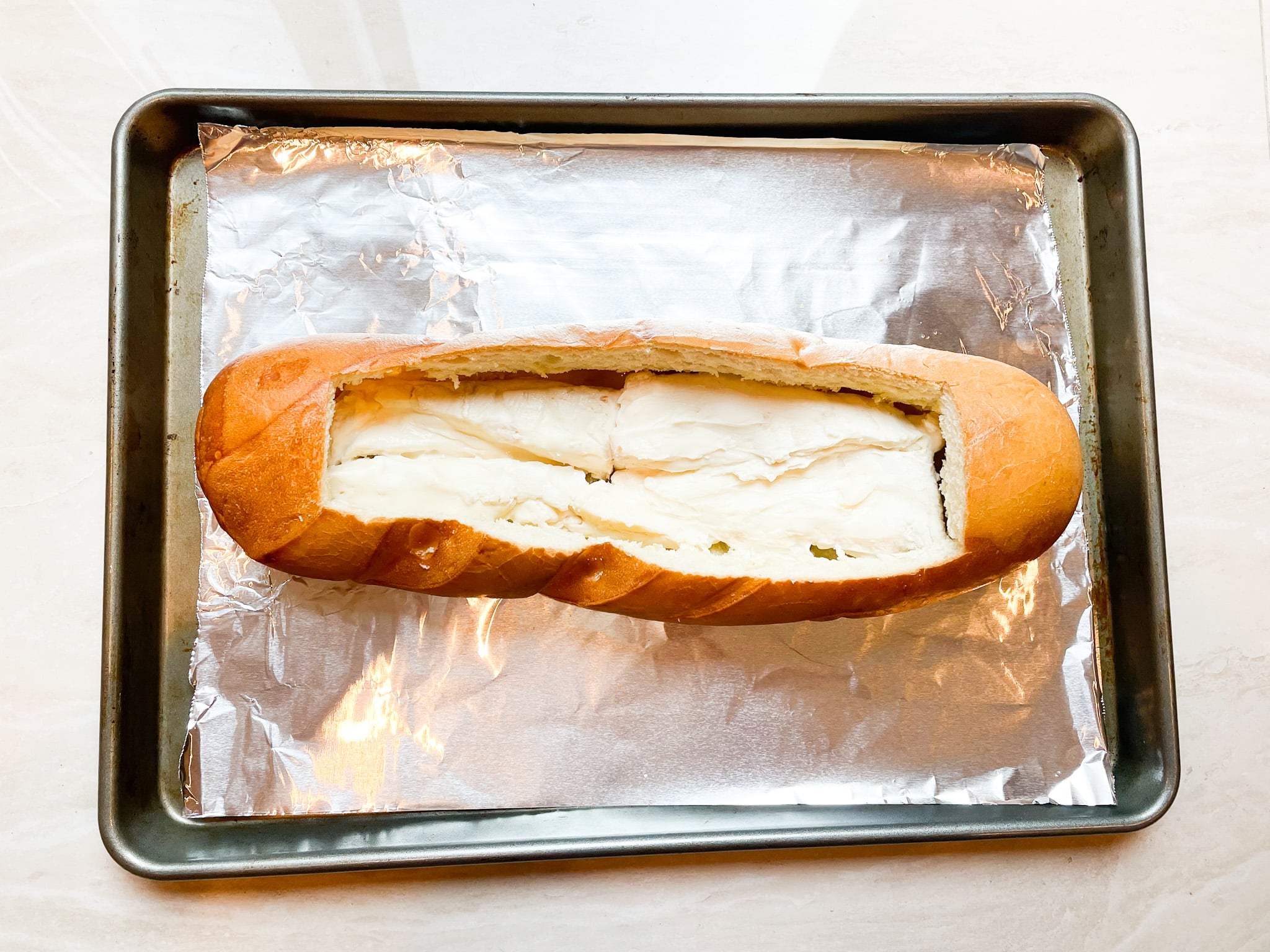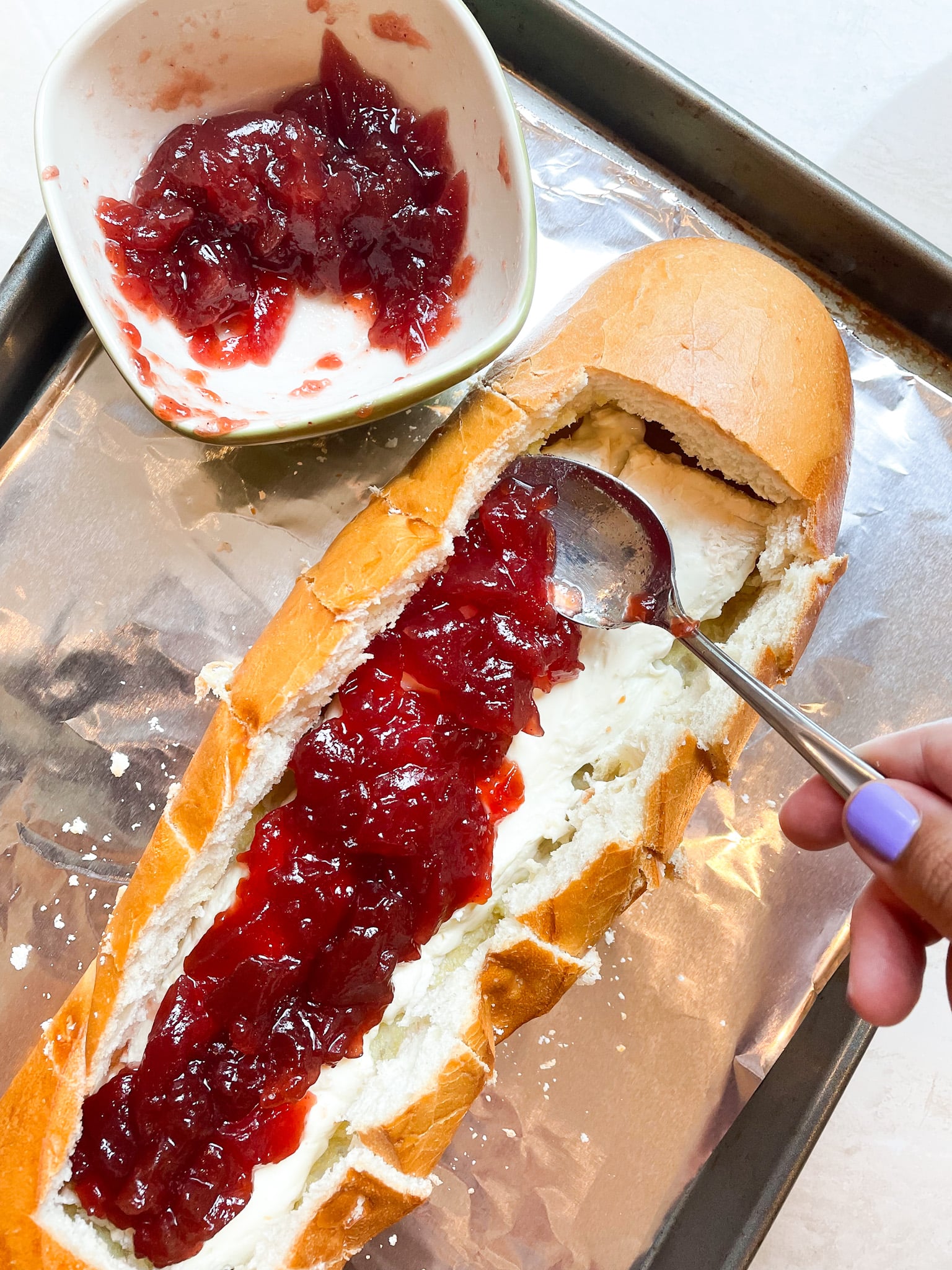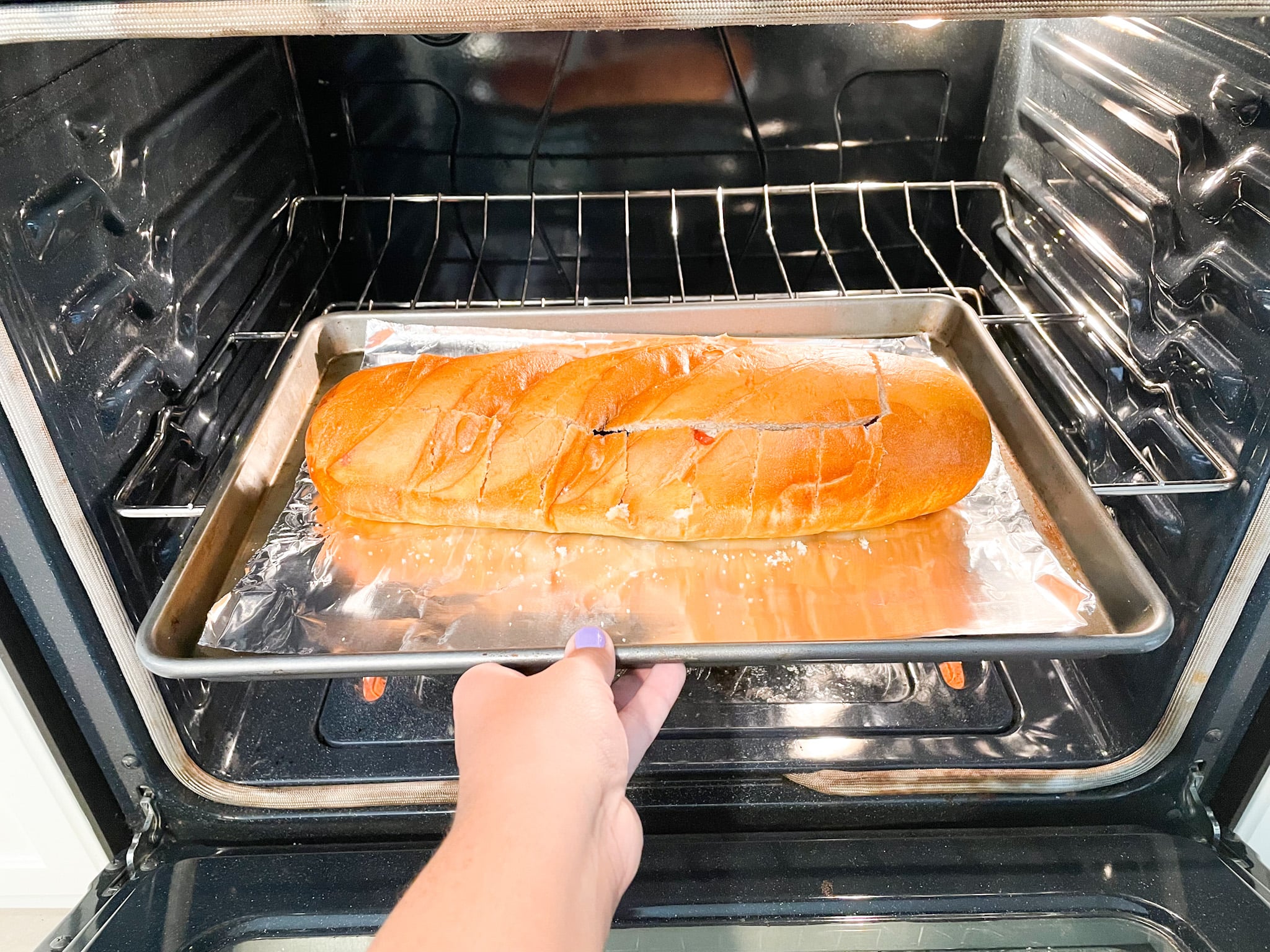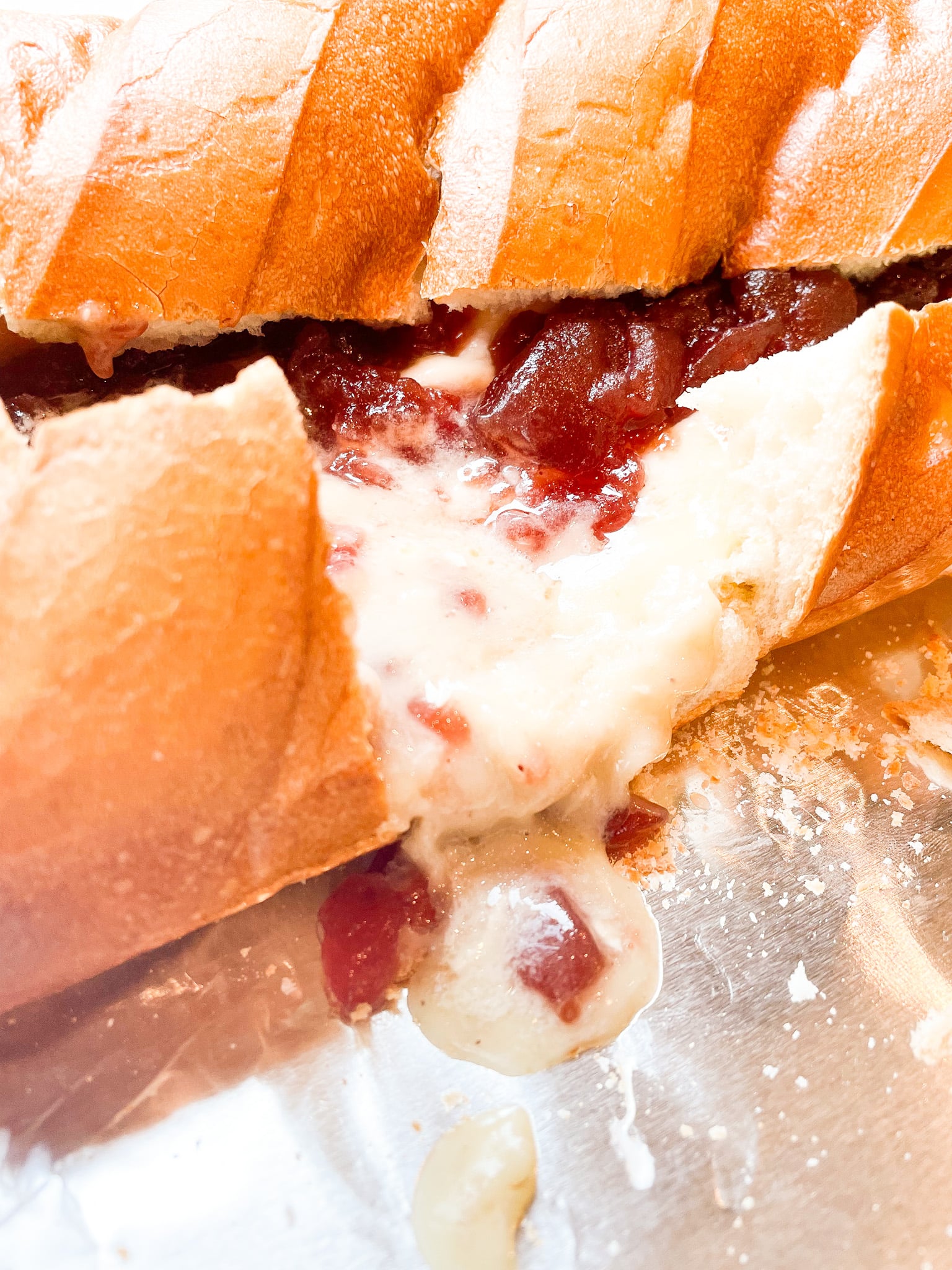 Trader Joe's Cranberry Brie Bread Bowl
TikTok user Sarah (@onlytraderjoesrecipes)
Notes
Trader Joe's cranberry sauce is seasonal, and its freshly baked sourdough bread may also be limited, so plan ahead or get these ingredients at your local grocery store.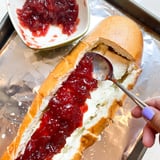 Ingredients
Trader Joe's sourdough batard
Olive oil
Salt and pepper to taste
2 triple cream brie cheese triangles
14 ounces cranberry sauce
Directions
Preheat oven to 350°F. In the shape of a square, cut out the top of the bread and hollow out the loaf. Set top aside.
Slice off top layer of brie, and cut one of the triangles in half. Depending on the shape of your sourdough loaf, you made need to cut both to fit. Drizzle olive oil in the hollowed loaf, and season with salt and pepper. Place the brie cheese into the bread.
On both sides of the loaf, cut vertical lines. This will make it easier to pull apart once baked.
Layer cranberry sauce on top of brie, and close the loaf with the top piece you cut earlier.
Place the bread bowl onto a baking sheet lined with foil. Bake in the oven for 20 minutes.
Once golden brown, remove from oven and dig in! Best if enjoyed immediately.
Information
Category

Side Dishes

Yield

1 loaf

Prep Time

10 minutes

Cook Time

20 minutes

Total Time

29 minutes, 59 seconds