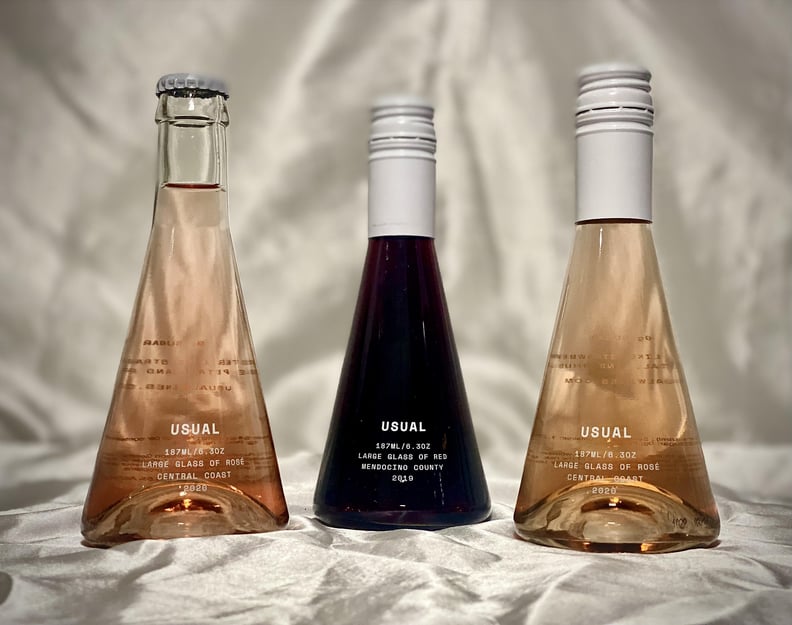 POPSUGAR Photography | Anvita Reddy
POPSUGAR Photography | Anvita Reddy
As POPSUGAR editors, we independently select and write about stuff we love and think you'll like too. If you buy a product we have recommended, we may receive affiliate commission, which in turn supports our work.
Whether you love to wind down after a long day with a nice full-bodied glass of red or live for those rosé and gossip sessions with friends, drinking a good quality wine is always a vibe. Wine is more than just a drink; it adds to an experience, setting a certain mood. Wine brings that extra-ness we love when we want to embrace our inner main character and start romanticizing our life. If you're in the market for a wine that brings that elevated feel to your day, you need to try Usual Wines. Yes, the packaging sold me too.
If there's one time to judge a book by its cover, it's now. Usual's sleek and modern bottles are perfect one serving size that's equivalent to one full glass of wine. From the packaging to the branding, Usual's wine looked so fabulous. It was honestly too pretty to open. These bottles are too cute and can honestly double as decor — I even reused a few to propagate some plants. Once I was able to move on from the ultra chic packaging, I realized how convenient and practical these personal-sized bottles are. With Usual's smaller-sized bottles, you don't have to worry about finishing a traditionally sized bottle or figuring out how to save the remaining pour. You don't need to worry about washing extra dishes since the stunning silhouette of the bottles is ready to serve and drink and doubles as wine glasses.
Not only does Usual look classy and bougie, but also, tastes light, refreshing, yet packed with distinct flavors. Usual sources and manufactures their wine in California with no additives and no added sugars. The wines aren't overly sweet but have fruity notes. If you have a sweeter palette for wines, these are a great option to try out. The wines are smooth and light with a refined, good quality taste, just like a traditional cork-sealed bottled wine. Whether you are a newbie to the vino game or a true wine connoisseur, you will truly enjoy these. Keep reading to see my thoughts on my favorite flavors.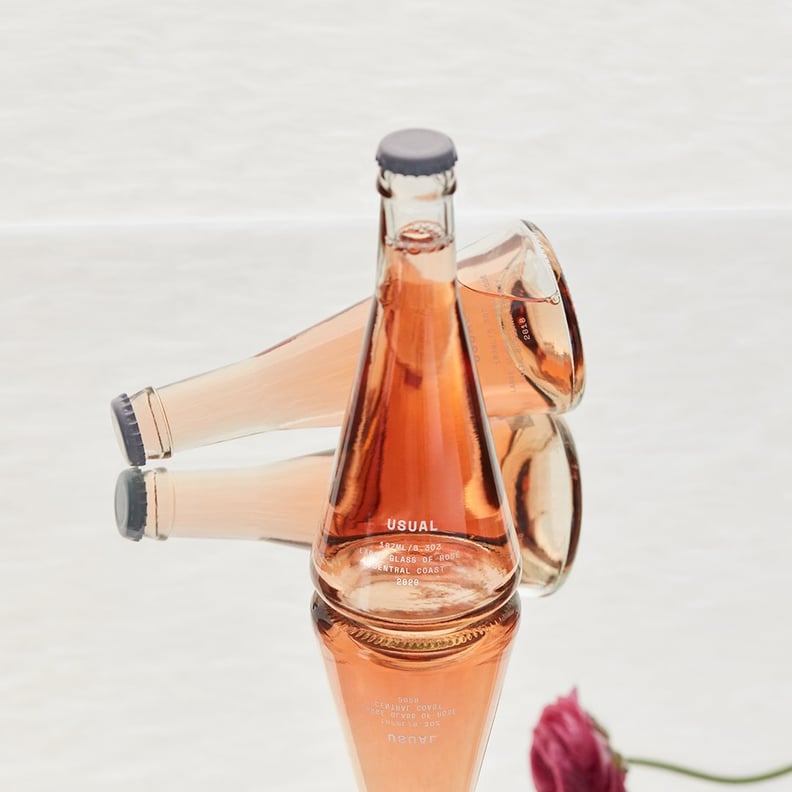 Usual Wines Semi-Sparkling Rosé
Made from Grenache, Vermentino, Cinsault, Viognier grapes, the Usual Wines Semi-Sparkling Rosé ($48 for 6 glasses) is my all-time favorite, especially chilled on ice. It has 13.5 percent alcohol with zero sugar. It's refreshingly sparkling without being too bubbly. It's crisp, light and has the perfect amount of sweetness. With notes of strawberry, rose petal, and rhubarb, the flavor reminds me of sweet apple cider or a sweet tea but not overwhelmingly sweet like candy. It's one of the best rosés I have ever had. The Semi-Sparkling Rosé makes me feel like I'm strolling through a sunny vineyard in a stunning sundress with an over-the-top floppy hat and chic sunglasses, even though I was in sweats on the couch watching Netflix.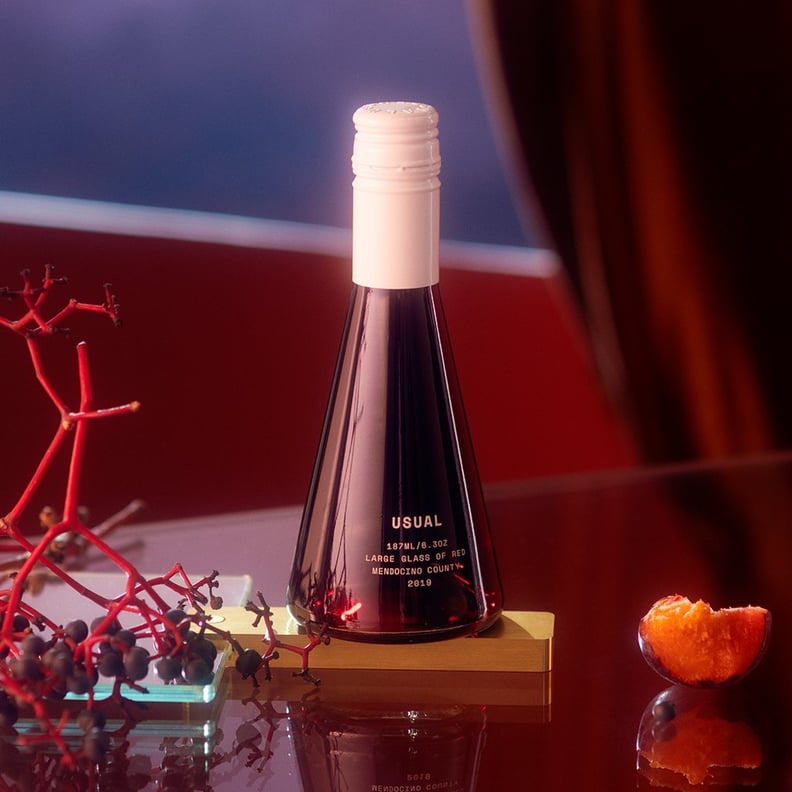 Usual Wines Red
Made from Malbec, Merlot, Cabernet Sauvignon, Petite Sirah grapes, the Usual Wines Red ($48 for 6 glasses) will make you feel badass like Olivia Pope. It's one of the more bitter options but it's still on the sweeter end of the spectrum, so if you're not into true sweet wines, you will enjoy this. It's dry, flavorful, and tastes oaky similar to a true Malbec. It has notes of muddled rasberry, black cherry, and fennel. If you aren't a fan of red wines, but want to get into it, this is a really good one to try out. It has 14 percent alcohol.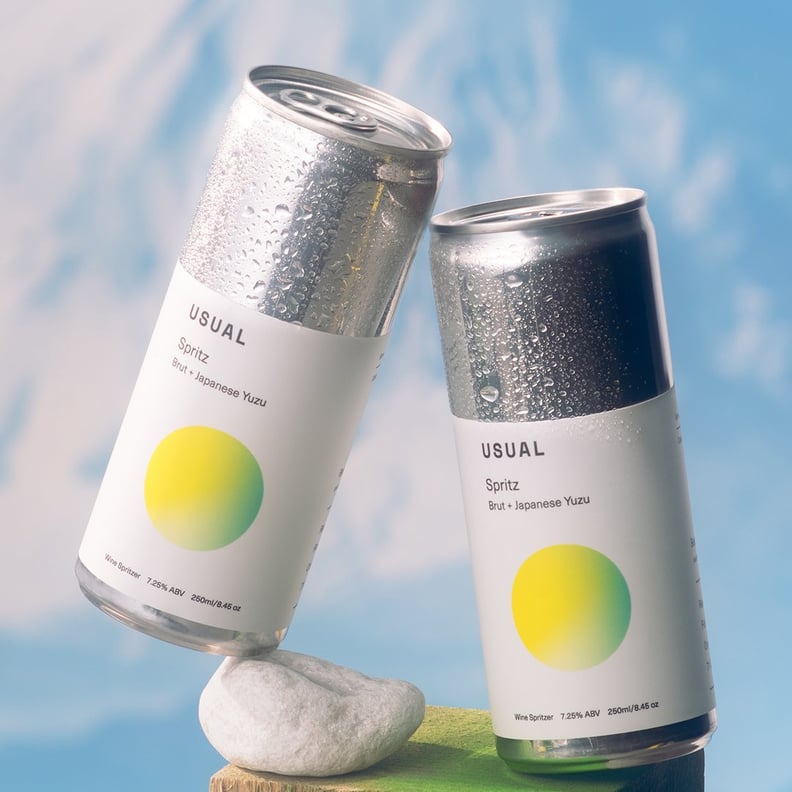 Usual Wines Yuzu Spritz
Right when I opened the can of the Usual Wines Yuzu Spritz ($48 for 8 cans) I got good whiff of it and it was divine! It's a limited-edition wine spritzer that is a wonderful bubbly blend of Brut and Japanese Yuzu. It's light and refreshing, especially chilled on ice, and perfect for the summertime. It's so delicious and fruity with sweet citrus notes, it's practically like candy. If you love sweet drinks, you're going to be a big fan of this. It's summer vacation in a can, perfect for sunny beach days and lounging by the pool. It has 7.25 percent alcohol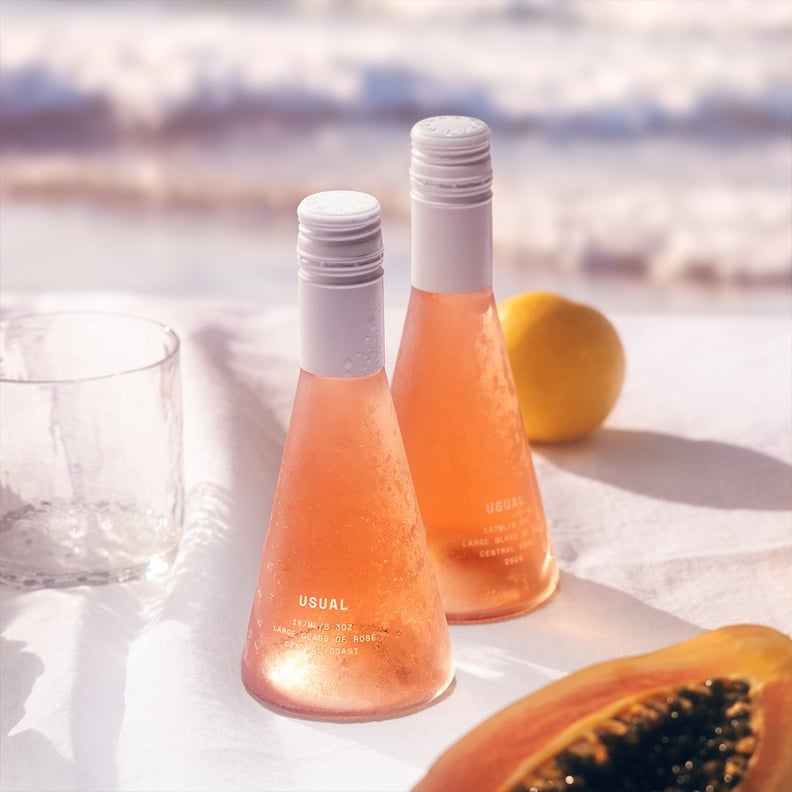 Usual Wines Rosé
With notes of strawberry, rose petal, and rhubarb, the Usual Rosé ($48 for 6 glasses) is one of the best rosès I have ever had. It's crisp, light, and smooth. It has a similar flavor profile and taste as the Semi-Sparkling Rosé, however, this one is not sparkling at all. If you love rosé without the fizz, you'll enjoy this refreshing take. It's perfect for summer picnics, boozy brunches, relaxing on a boat, and more. Honestly, if you live by rosé all day like I do, this rosé will be by your new go-to. For something that has zero sugar, I'm shocked at how frutiy and sweet it is yet it's not overpowering. Made with Grenache, Grenache Blanc, Vermentino, Cinsault, Viognier grapes, the wine has 13.5 percent alcohol. If you're a fan of wines like Pinot and rosé, give this a try!