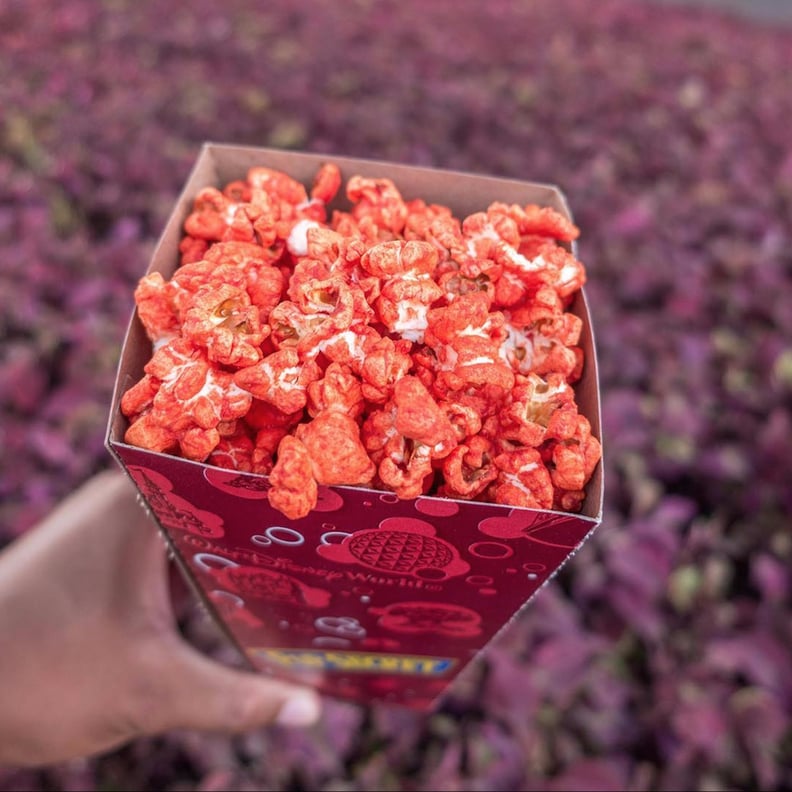 Of the many foods that Disney has to offer, the Buffalo Bleu Cheese Popcorn might be one of the tastiest and most difficult to find. As the popcorn is only available at Walt Disney World's Epcot, it's definitely not as well-known . . . it can even be difficult to spot when you're actually at Epcot.
According to the Disney Food Blog, Buffalo Bleu Cheese Popcorn was introduced sometime in 2015. The savory snack is available at a gourmet popcorn cart just outside of the Journey Into Imagination with Figment attraction. The cart also sells Cheddar Cheese Popcorn and Sour Cream-and-Chive Popcorn, with each priced at just under $5.
So, is the Buffalo Bleu Cheese Popcorn any good? Well, of course! Based on a little Instagram research, the popcorn flavor is a hit. The Disney Food Blog also described it as being "striking visually" with a "complex flavor profile." Adding, "Spicy and vinegary, with a rich bleu cheese undertone. It was deeeeeelicious!" Ahead, see pictures from the lucky visitors who've had the chance to try it.