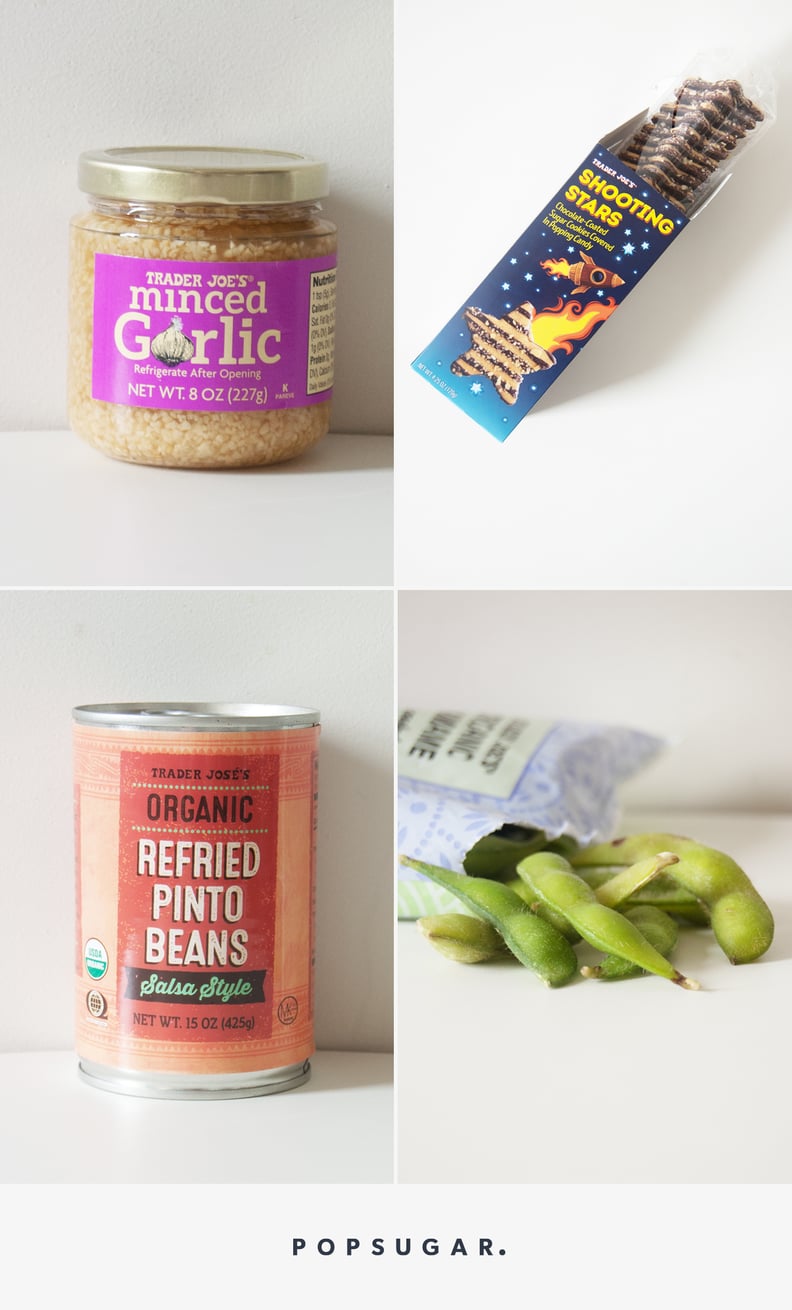 POPSUGAR Photography | Erin Cullum
POPSUGAR Photography | Erin Cullum
While you might feel as though Trader Joe's is filled with only mango products right now, rest assured there are other new items to keep an eye out for. Here, we've tried every new offering the company has released this month, from an exciting new pantry staple to sugar cookies with a seriously surprising ingredient. Keep reading for our reviews, and pick up the best foods the next time you shop at TJ's.
01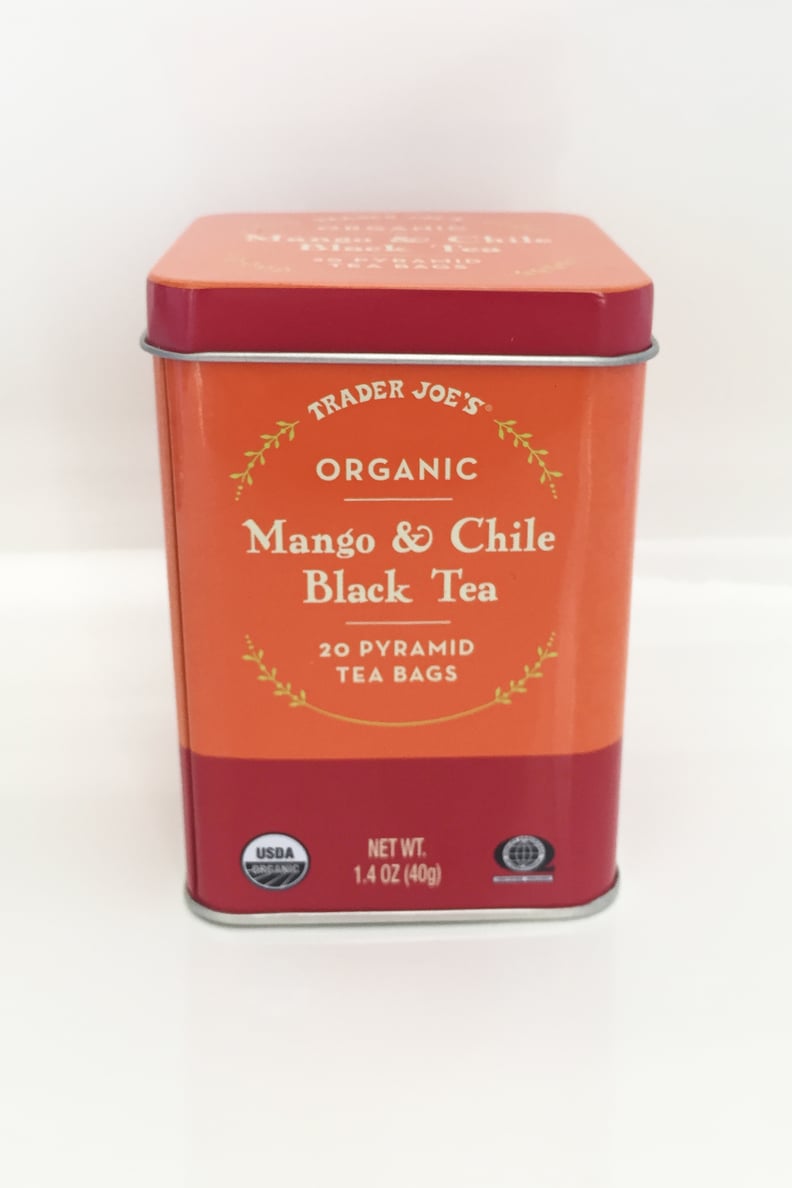 Pick Up: Organic Mango & Chile Black Tea ($3)
Yum! Black-tea drinkers should definitely give this new variation a try. With only three ingredients (organic black tea, organic dried mango, and organic dried red chile), the tea is boldly flavored and comforting. The slight spiciness of the dried chile rounds out the sweetness of the mango, making for a soothing and caffeinating cup.
02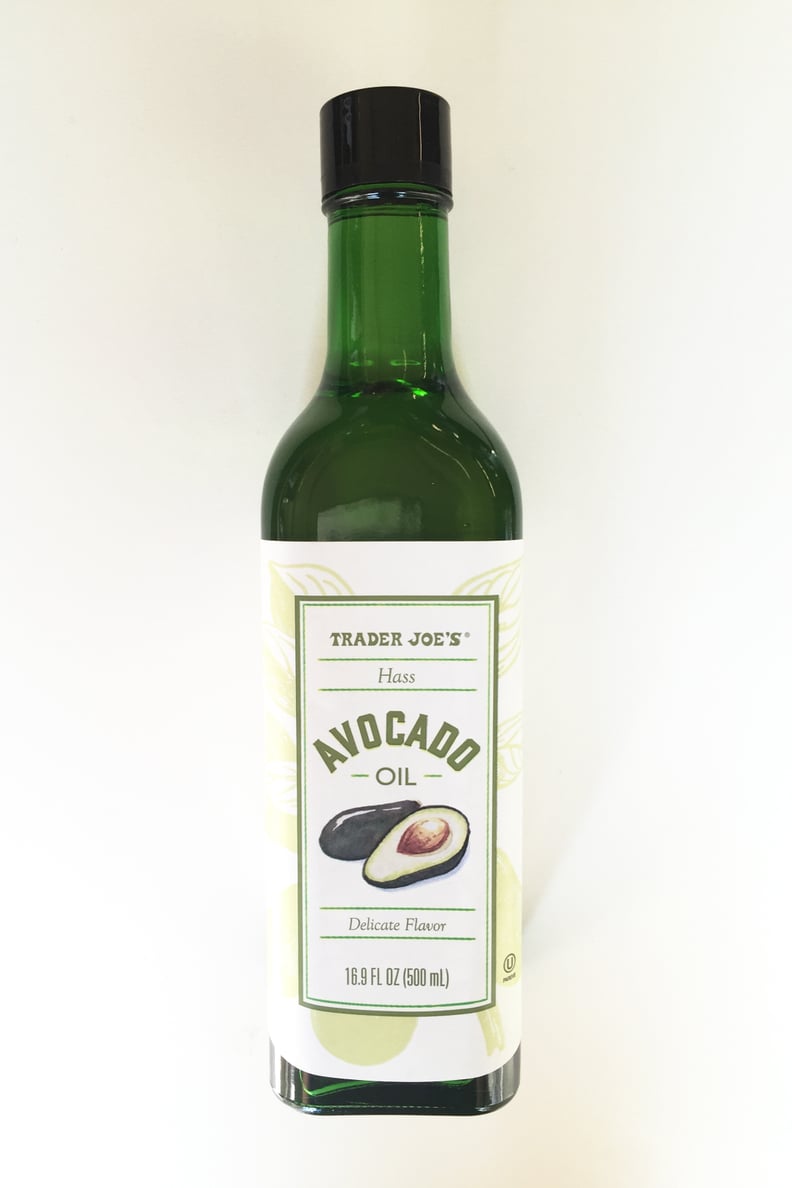 Pick Up: Hass Avocado Oil ($9)
Avocado oil is a fantastic replacement for olive oil because it has a higher smoke point (520°F), meaning it's ideal for sauteing, frying, and searing. The price tag might seem steep, but this 16.9-ounce bottle was made from 10 pounds of avocados. Cooking with this light oil is an easy way to reap the health benefits of avocados.
03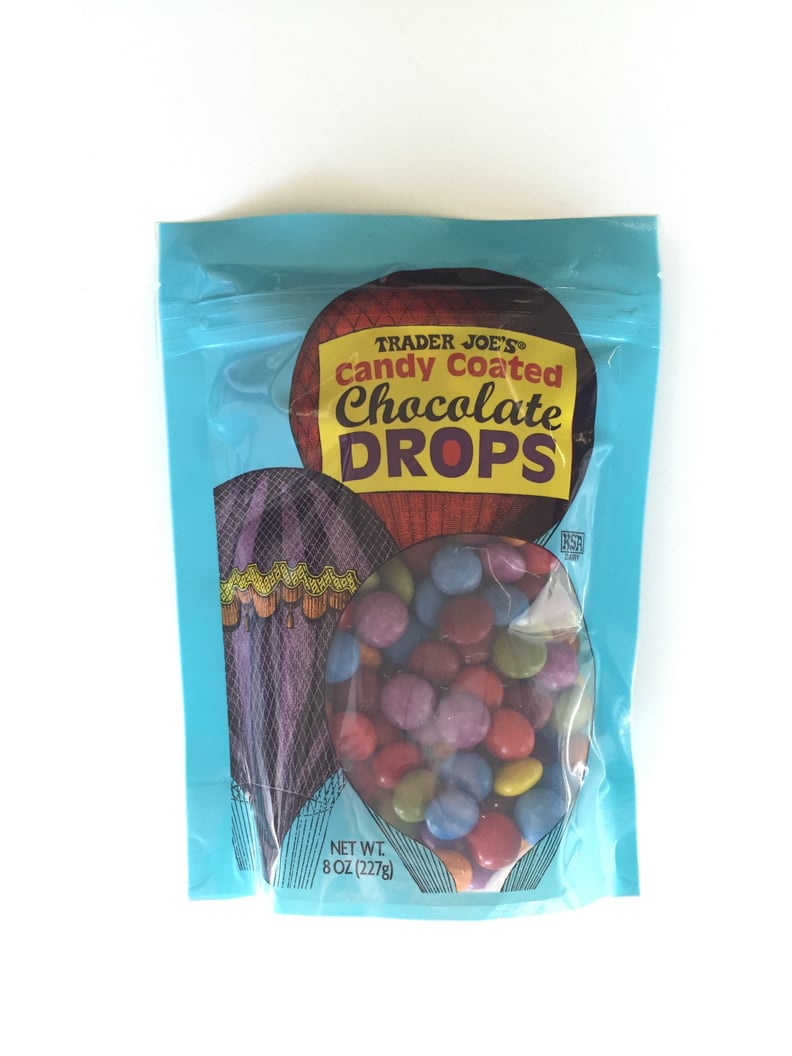 Pick Up: Candy Coated Chocolate Drops ($3)
These colorful gems are essentially M&M's in disguise. Crunchy coating, rich chocolate center . . . good luck eating just one handful.
04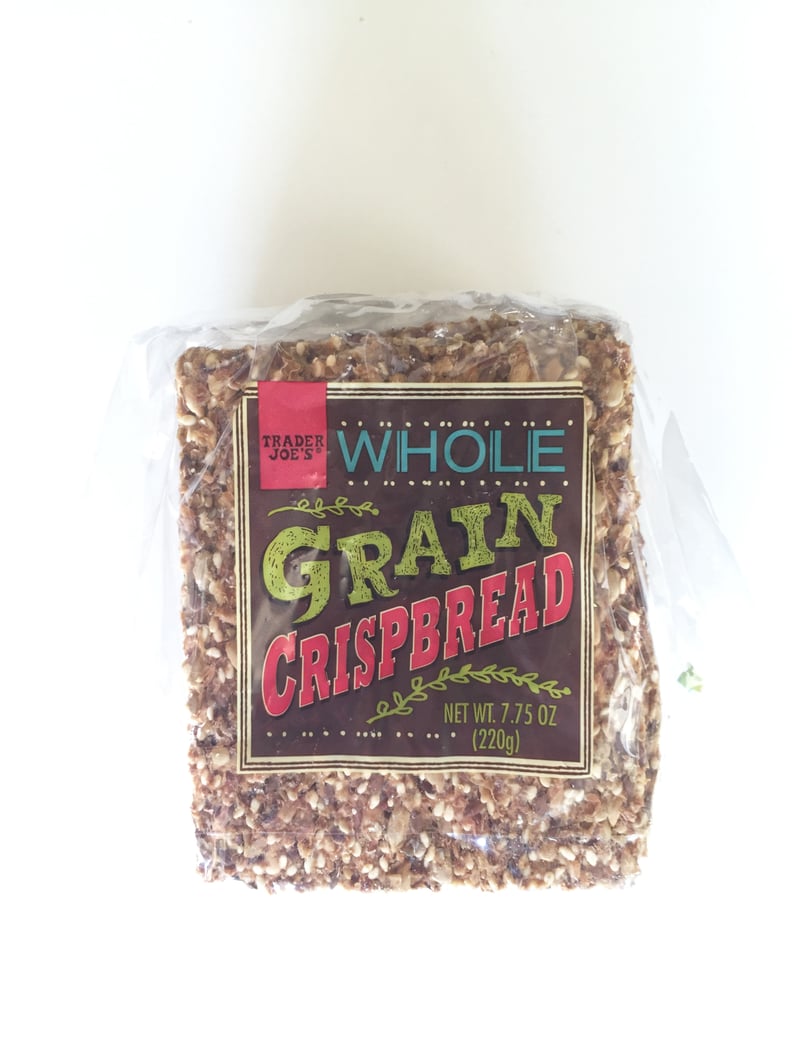 Pick Up: Whole Grain Crispbread ($3)
This whole-grain bread doesn't look like much, but you'll be so pleasantly surprised once you taste it. It's as crispy as a cracker, and the variety of seeds (sunflower, sesame, and flax) gives it a nutty and wholesome flavor. This would be a great snack paired with cheese, turkey, or hummus.
05
Pick Up: Organic Tahini ($3)
This jar of organic tahini, aka ground sesame seeds, is a steal. Most often used in homemade hummus, tahini is also a great spread for toast in the morning.
06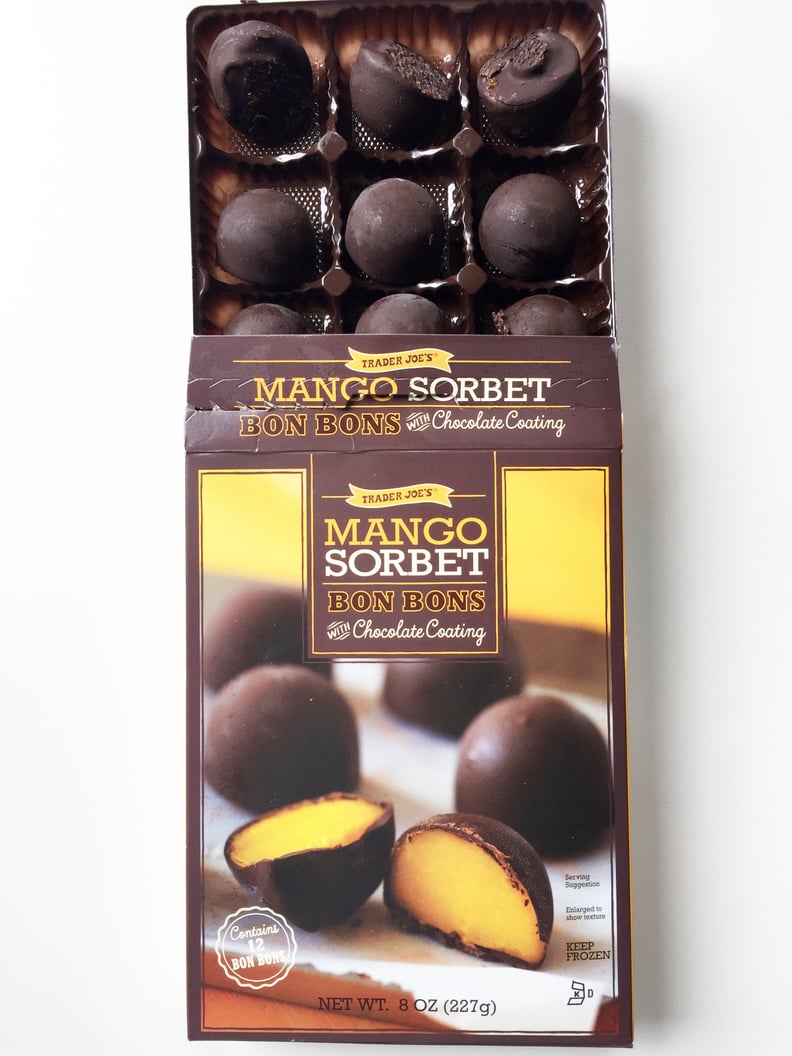 Pick Up: Mango Sorbet Bon Bons With Dark Chocolate Coating ($4)
Do yourself a favor and get these chocolate-covered mango sorbet bon bons. The slight bitterness of the thin dark chocolate coating is the ultimate match for the sweet, cold sorbet center. "The perfect sweet treat with a twist" and "OMG so delicious" are just a couple of our taste testers' thoughts. If you love Trader Joe's Gone Bananas, you're sure to love these too.
07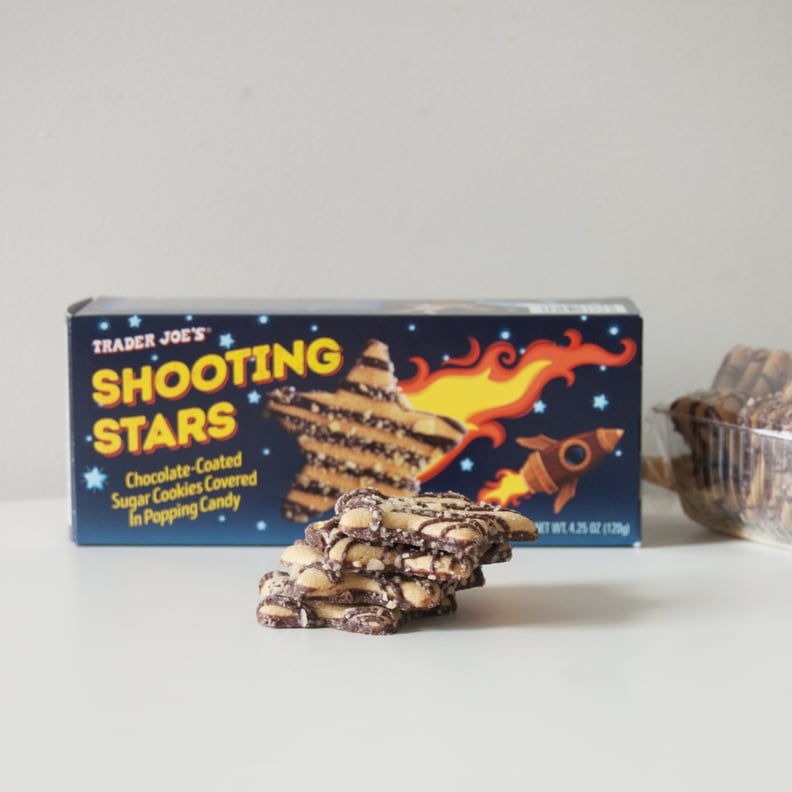 Pick Up: Shooting Stars Cookies ($3)
These may look like your average chocolate-coated sugar cookies, but you'll want to brace yourself for the addition that literally makes them pop — Pop Rocks! Each star-shaped cookie is sprinkled with a popping candy that bursts in your hands and mouth, which will undoubtedly take you back to your childhood. The cookies themselves are perfectly sweet, buttery, and crunchy, and they reminded our tasters of Girl Scout cookies.
08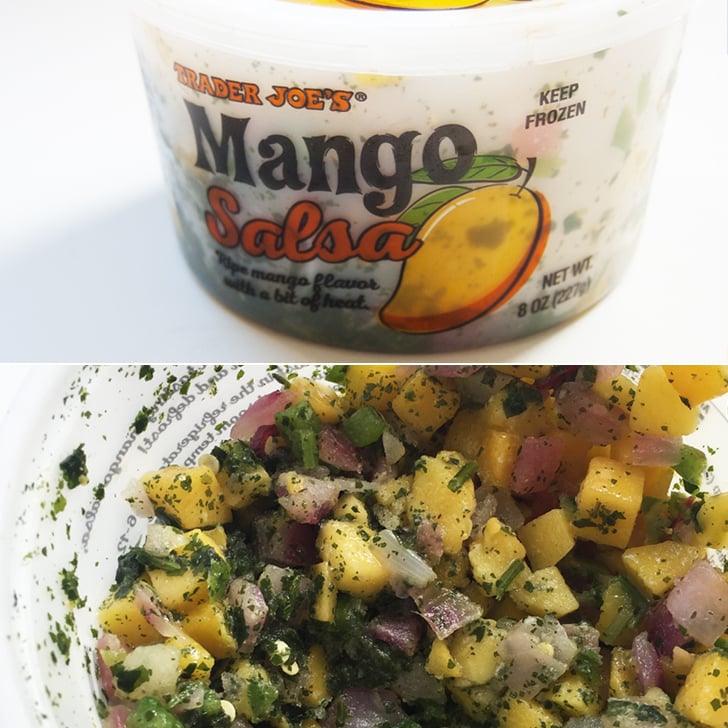 Pick Up: Mango Salsa ($3)
We were surprised that this mango salsa wasn't found next to the other salsas at Trader Joe's. It's actually in the frozen aisle, and you have to defrost it for about six hours at room temperature before it's ready to eat, but it's worth the wait. The sweet diced mango combined with jalapeño, cilantro, and red onion makes it a seriously addictive dip.
09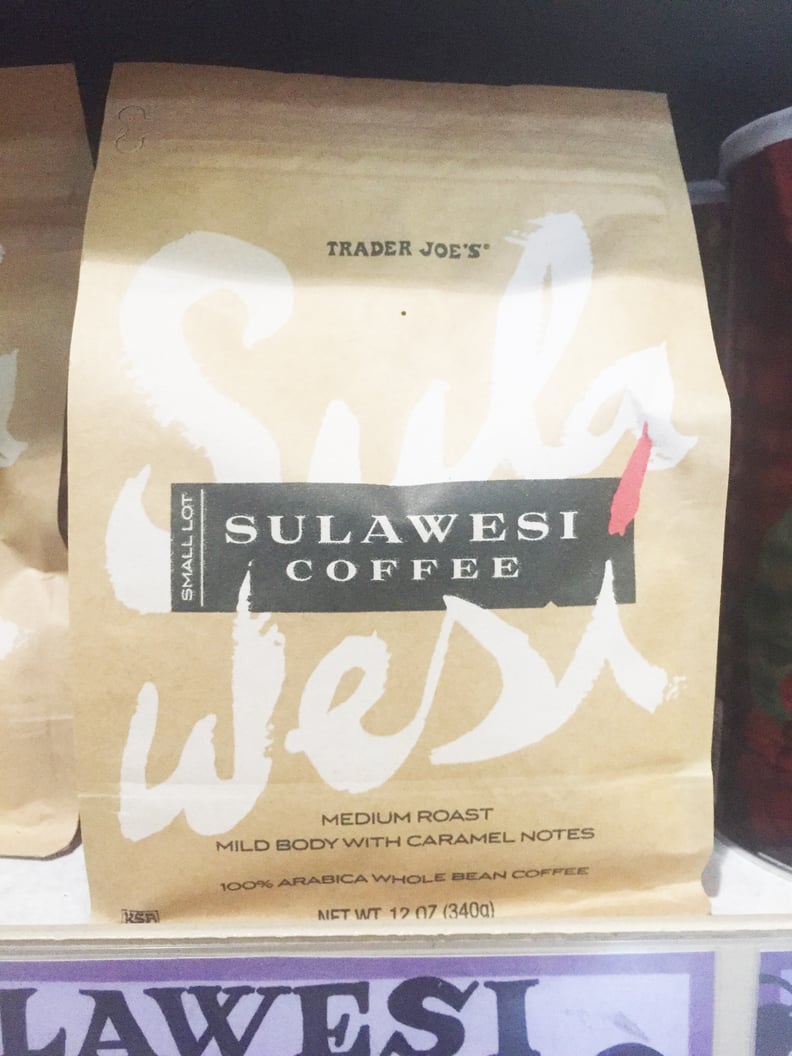 Pick Up: Sulawesi Coffee ($8)
I had to do a double take at this new Trader Joe's brand of coffee because it looked so upscale artisanal — and that's exactly how it tastes. The boldly flavored medium roast coffee comes as a bag of whole beans, but you can grind it right there in the store. This definitely ranks as one of the best coffees we've tried from Trader Joe's, and it's caffeine-addict approved.
10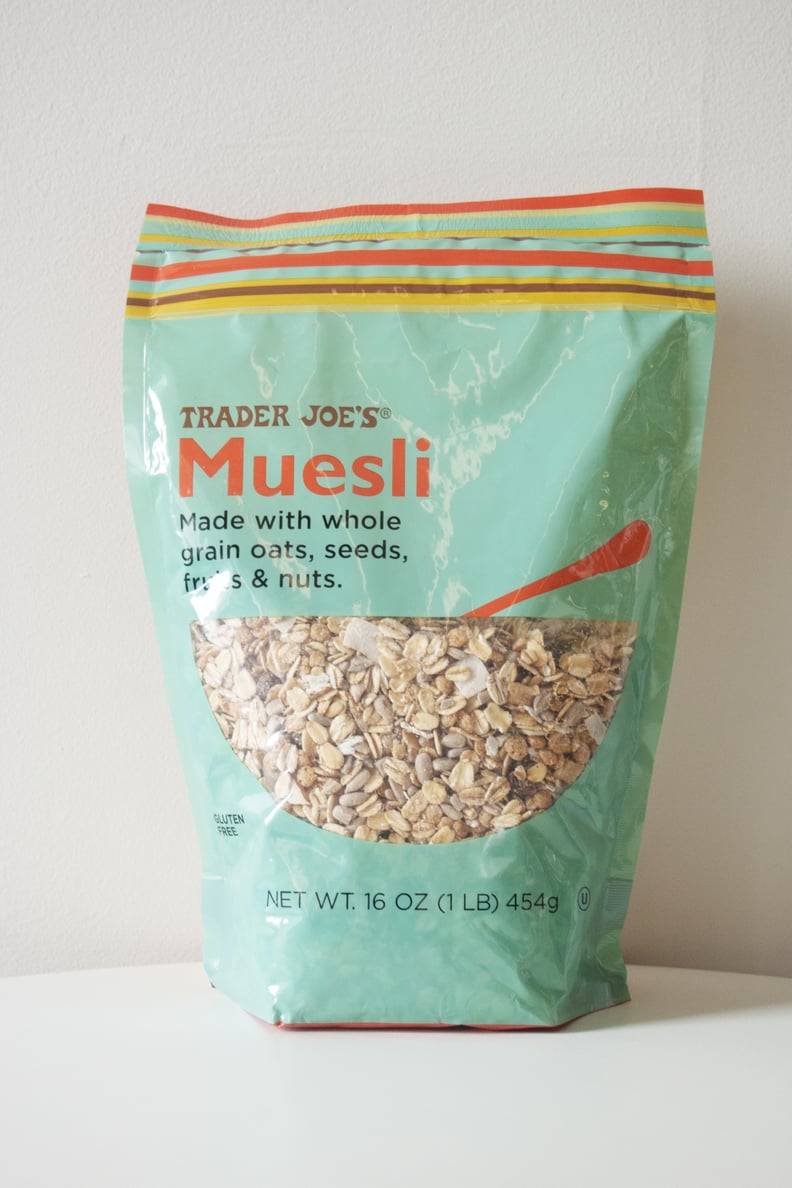 Pick Up: Muesli ($4)
If you're tired of the same old oatmeal for breakfast, give muesli a try. Trader Joe's new muesli is a trail-mix-like combination of whole-grain oats, sunflower and pumpkin seeds, raisins, coconut, and sliced almonds. You let it set for a few minutes or overnight in almond milk or yogurt until it essentially becomes cold oatmeal, and you can add fruit for additional sweetness and texture if you want. If you're not into the softer consistency, you can even eat it dry.
11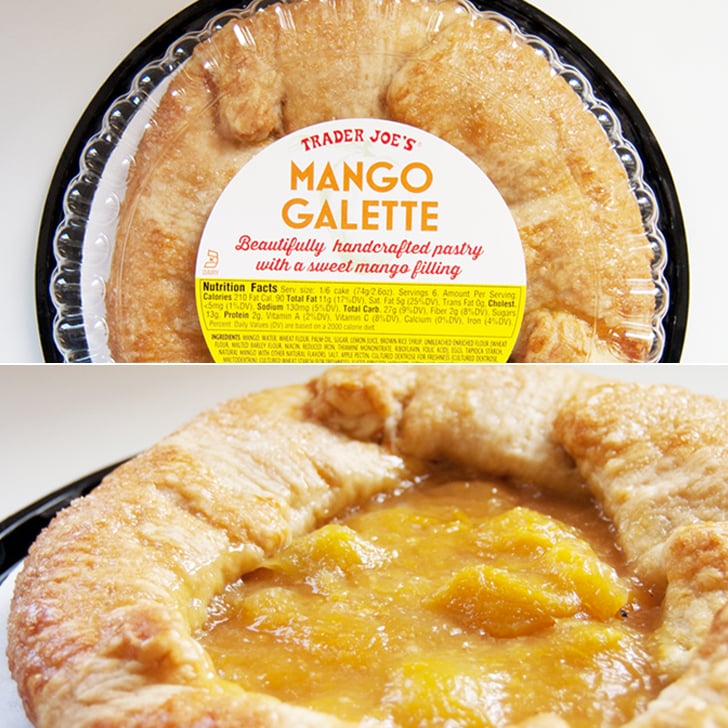 Pick Up: Mango Galette ($6)
No, this doesn't taste quite like a scratch-made galette, but it's worth a buy if you need to pick up a dessert before a party. If you really love mango, you're sure to be into it, but if that's not your favorite fruit, you might find the filling overpowering. However, the flaky and buttery crust gets bonus points.
12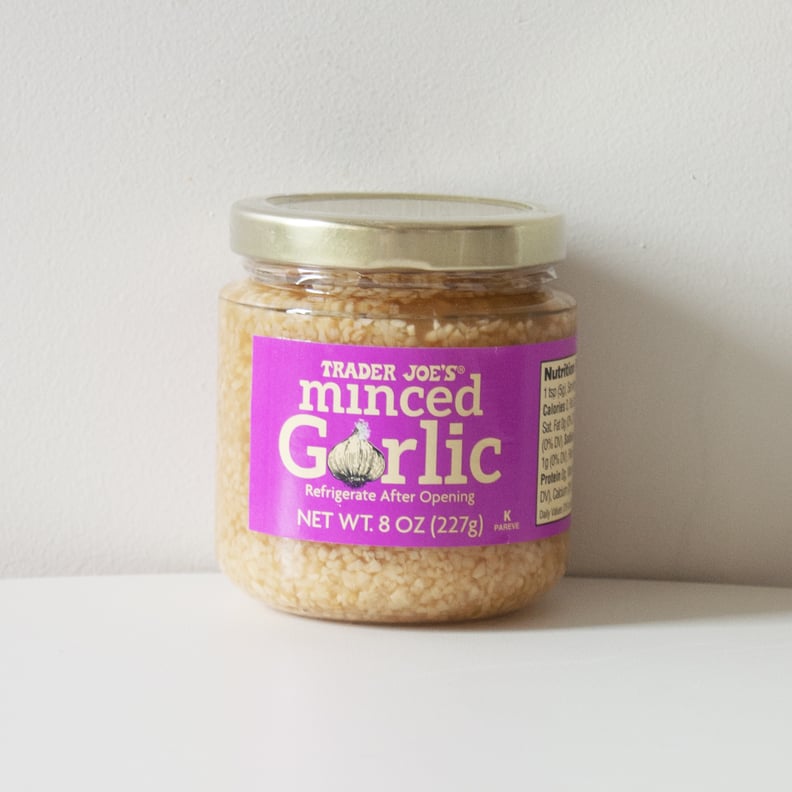 Pick Up: Minced Garlic ($2)
While I'm a whole-clove kind of girl when it comes to cooking with garlic, I totally get that a lot of people hate the tedious task of smashing, peeling, and chopping. Trader Joe's new minced garlic is a handy staple to keep in your fridge when you want to quickly add a little garlic as you're cooking (1/2 teaspoon is the equivalent of one clove).
13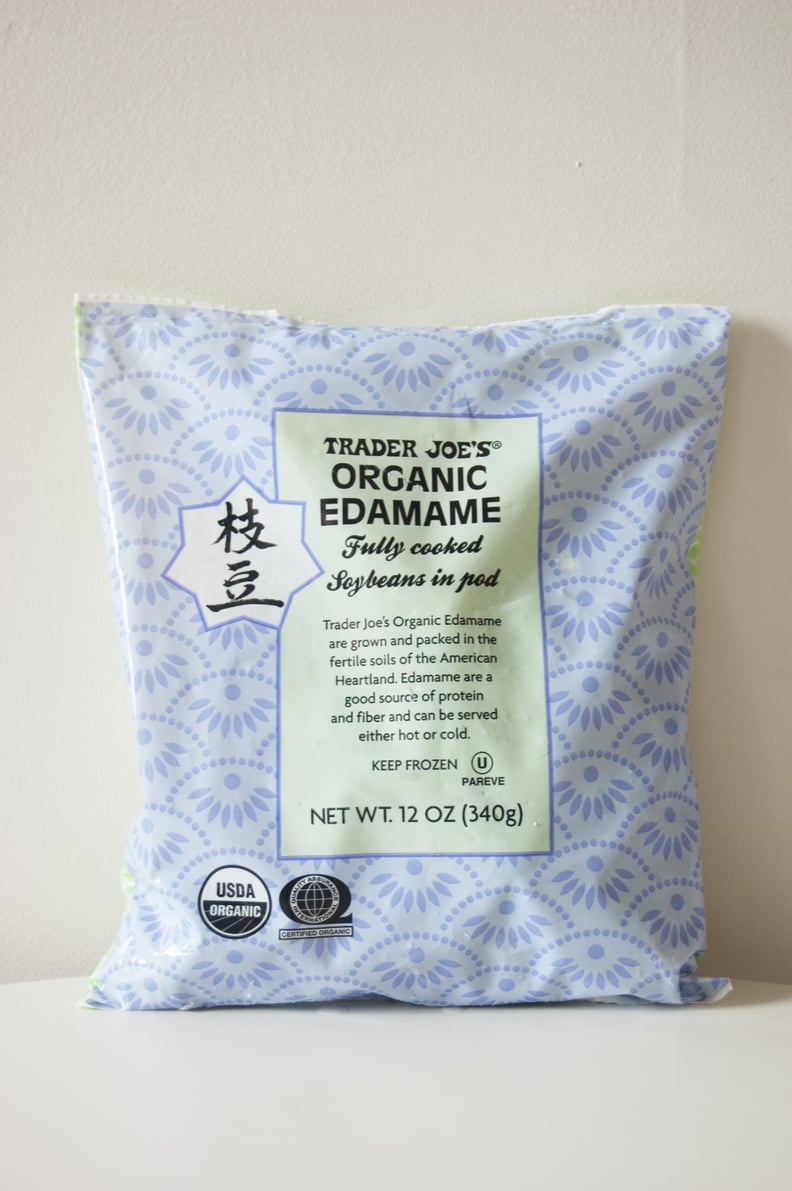 Pick Up: Organic Edamame ($2)
The new organic edamame in the frozen section of Trader Joe's is a great option for a protein-packed snack. Just be sure to leave yourself enough time to defrost it in the fridge before popping it in the microwave to heat it through. I recommend serving with a sprinkle of sea salt.
14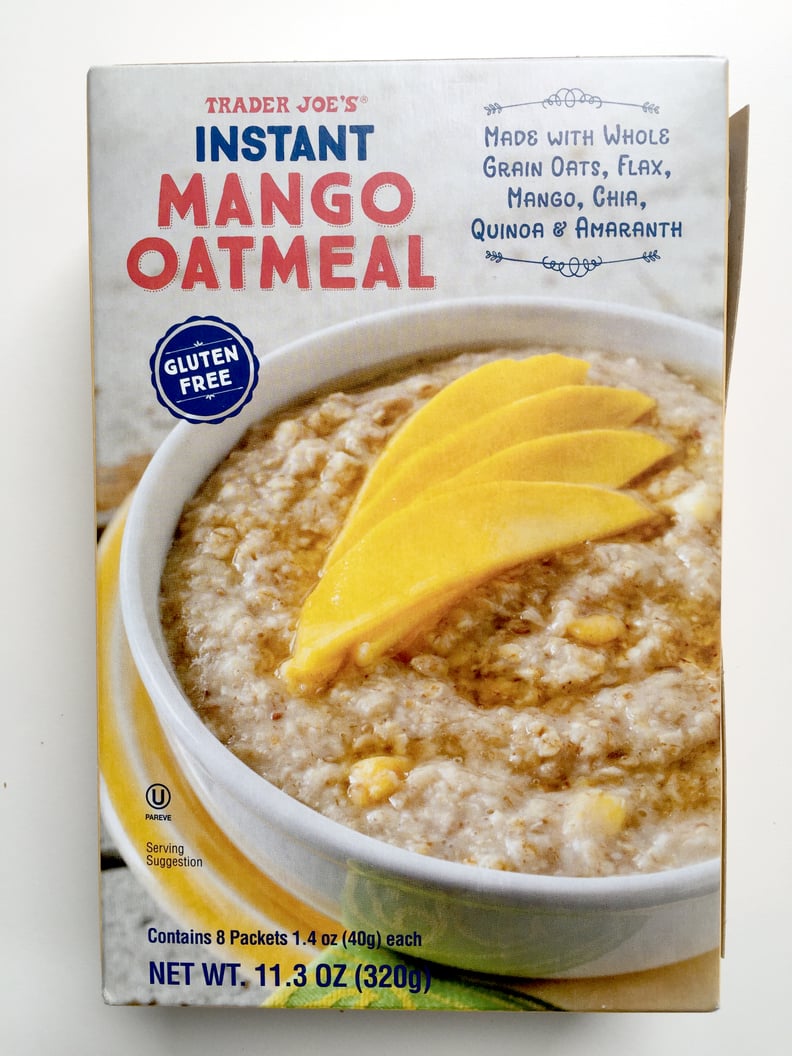 Pick Up: Instant Mango Oatmeal ($3)
Trader Joe's Instant Mango Oatmeal is pretty good for instant oats. It's a little on the sweet side even without added sugar (nine grams of sugar per packet), but the bits of mango throughout the oats offer a nice texture and pop of sweetness that would pair well with your favorite oatmeal toppings.
15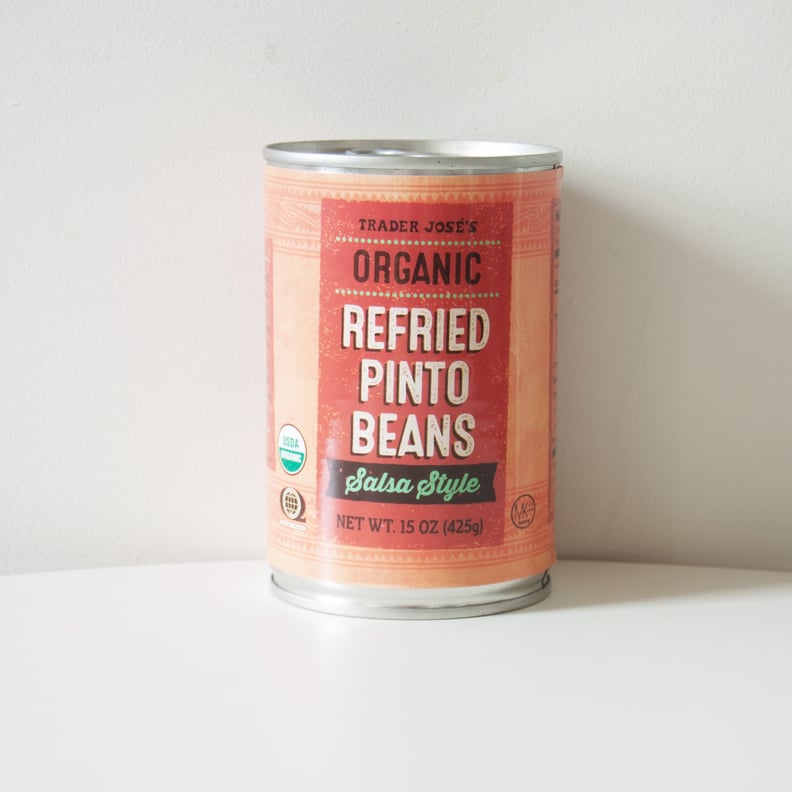 Pick Up: Organic Refried Pinto Beans ($1)
These new (vegan) organic refried pinto beans definitely deserve a spot in your shopping cart. With the addition of organic tomatoes, chili peppers, and onion, this can of refried beans makes for a great side dish to a Mexican dinner, or as a base for a homemade bean and cheese dip.
16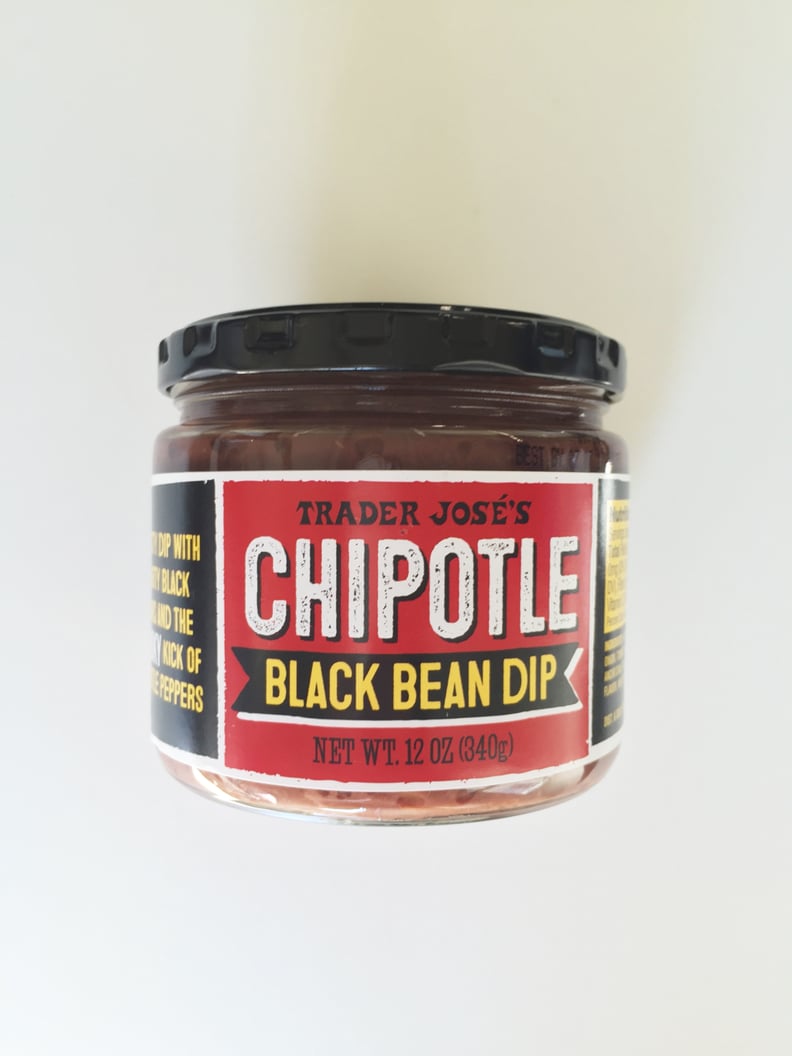 Pass: Chipotle Black Bean Dip ($2)
Our tasters really wanted to like this black bean dip, but the flavor is way off. The black-bean taste is overwhelmed by a sweet barbecue flavor that's reminiscent of bottled BBQ sauce. There are far superior dips to pair with your chips.
17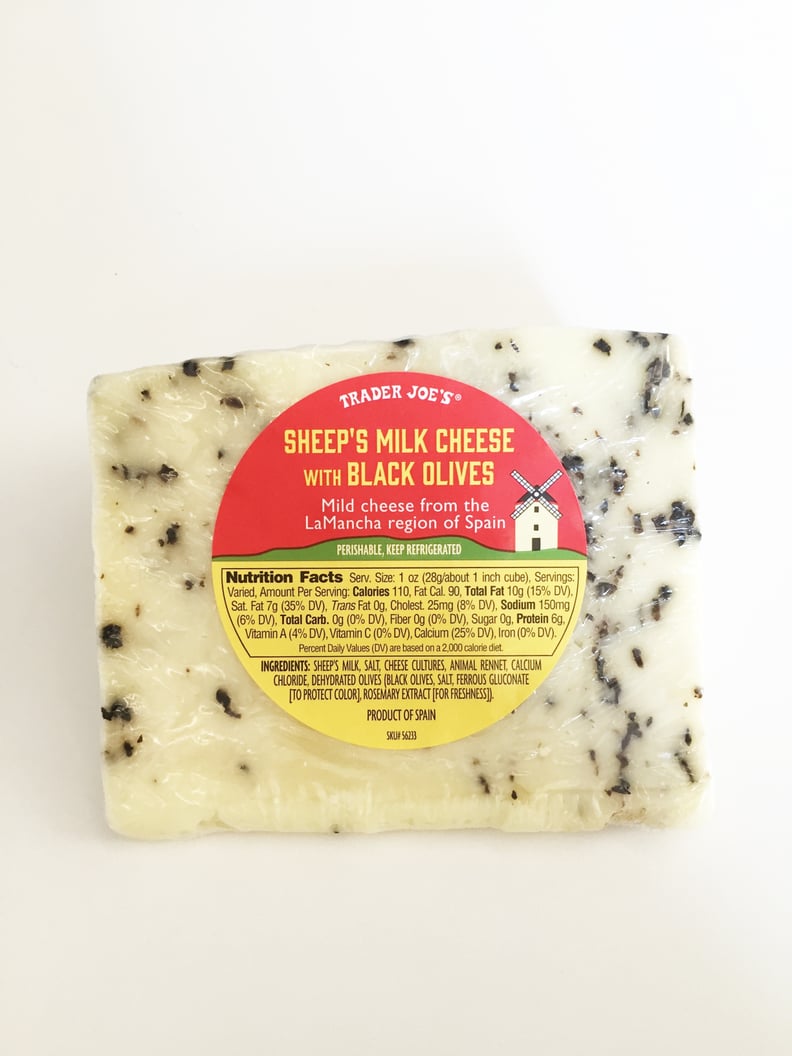 Pass: Sheep's Milk Cheese With Black Olives ($9/pound)
Out of all the cheeses at Trader Joe's, this new one does not deserve a spot in your shopping cart. The white cheese is a described as a "mild cheese from the LaMancha region of Spain," and "mild" is right. It's not flavorful or rich enough to be paired with the burst of black olives you get in each bite, so our palettes were left underwhelmed.
18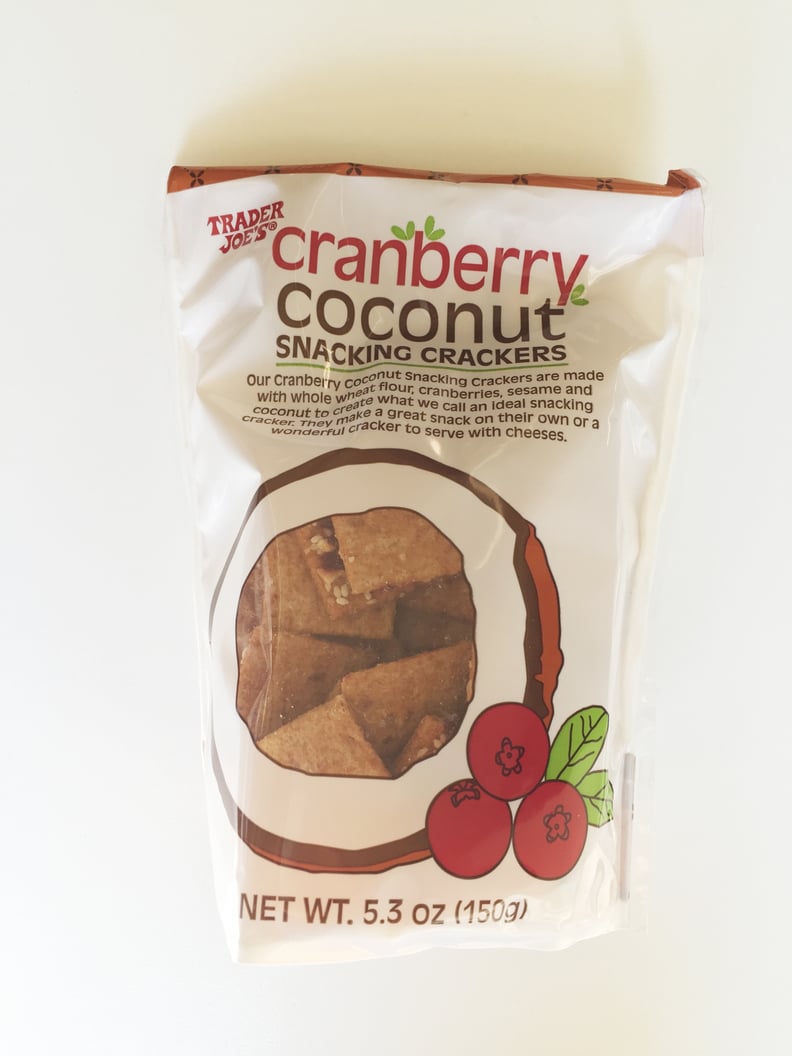 Pass: Cranberry Coconut Snacking Crackers ($3)
These crackers aren't bad, they're just . . . boring. The crunchy squares are made of whole-wheat flour, dried cranberries, sesame seeds, olive oil, raisins, oats, coconut flakes, and honey, but they need a little something extra to make them more snackable.