Season 7 of Spring Baking Championship Is Premiering Feb. 22
It's Happening! Season 7 of Spring Baking Championship Premieres This February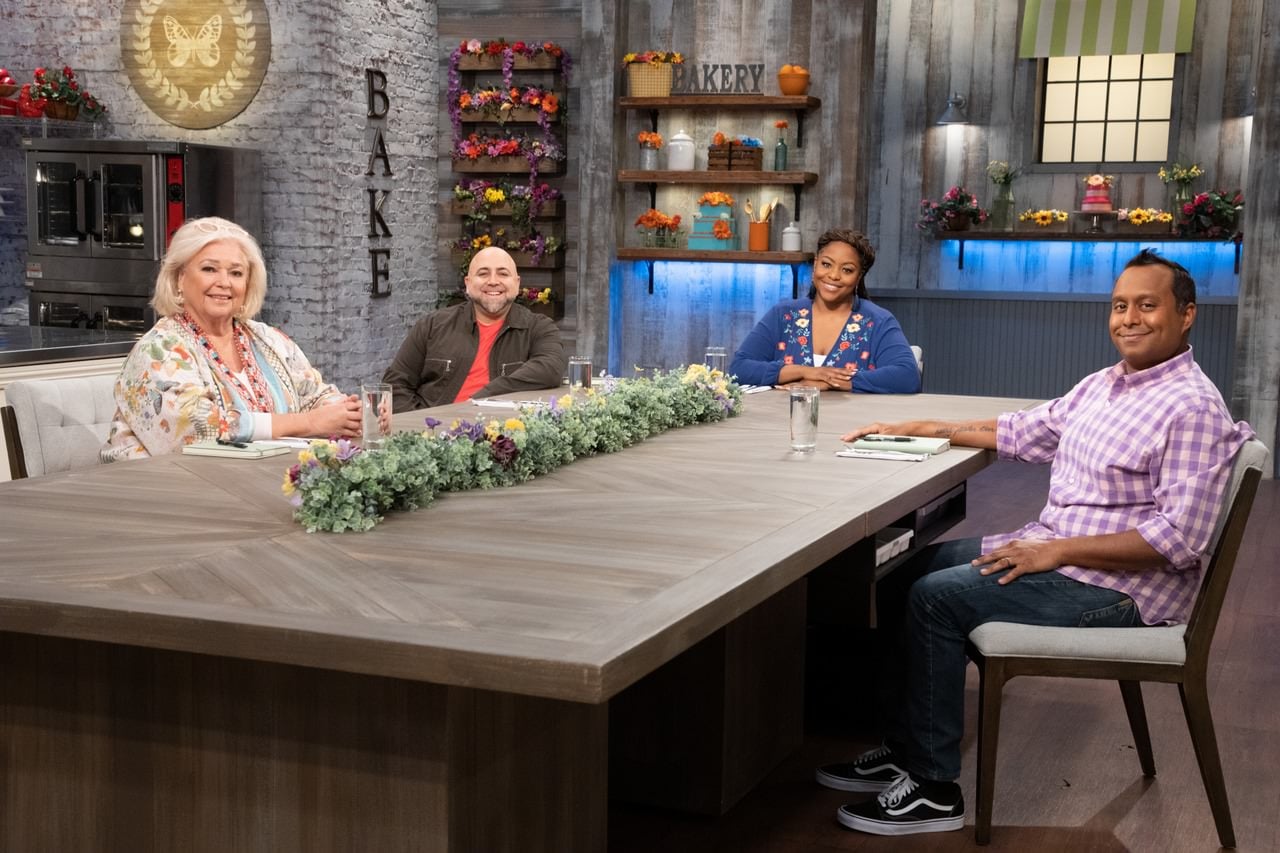 It's time, bakers! Food Network's Spring Baking Championship is back with a new season that will premiere on Monday, Feb. 22. Ali Khan of Cheap Eats will return to host the seventh season of Spring Baking Championship along with professional chefs and show judges Kardea Brown, Nancy Fuller, and Duff Goldman. The new season will follow 11 competitors as they face off to bake the most creative, delicious, and intricate springtime desserts.
Each episode, viewers can expect to see contestants showing off their top-notch baking skills through two rounds of spring-themed challenges, all of which will take place in the outdoor "Spring Baking Tent." Because of COVID-19 and safety protocols, the upcoming season was filmed outside at a California resort; a similar format Food Network fans were already acquainted with during last year's Halloween Baking Championship and Holiday Baking Championship.
Announced in a press release from the network, the baking challenges include creating farm stand-inspired breakfast treats, desserts that represent springtime romance, campfire-inspired sweets, as well as their own spin on classic summer treats like cookies, ice cream, and fruit. In the finale, the remaining three contestants will be tasked with designing song-bird-themed desserts in the first round followed by lush spring garden cakes in the main heat.
The baking competition series will have 10 episodes, and the crowned winner will walk away with $25,000 and a spotlight in Food Network Magazine. The two-hour premiere of season seven of Spring Baking Championship will air on Monday, Feb. 22, at 9 p.m. ET on Food Network as well as on the streaming platform Discovery+.