Season 6 of Halloween Baking Championship Premiere Date
Hell Yes: A New Season of Halloween Baking Championship Is Coming Next Month!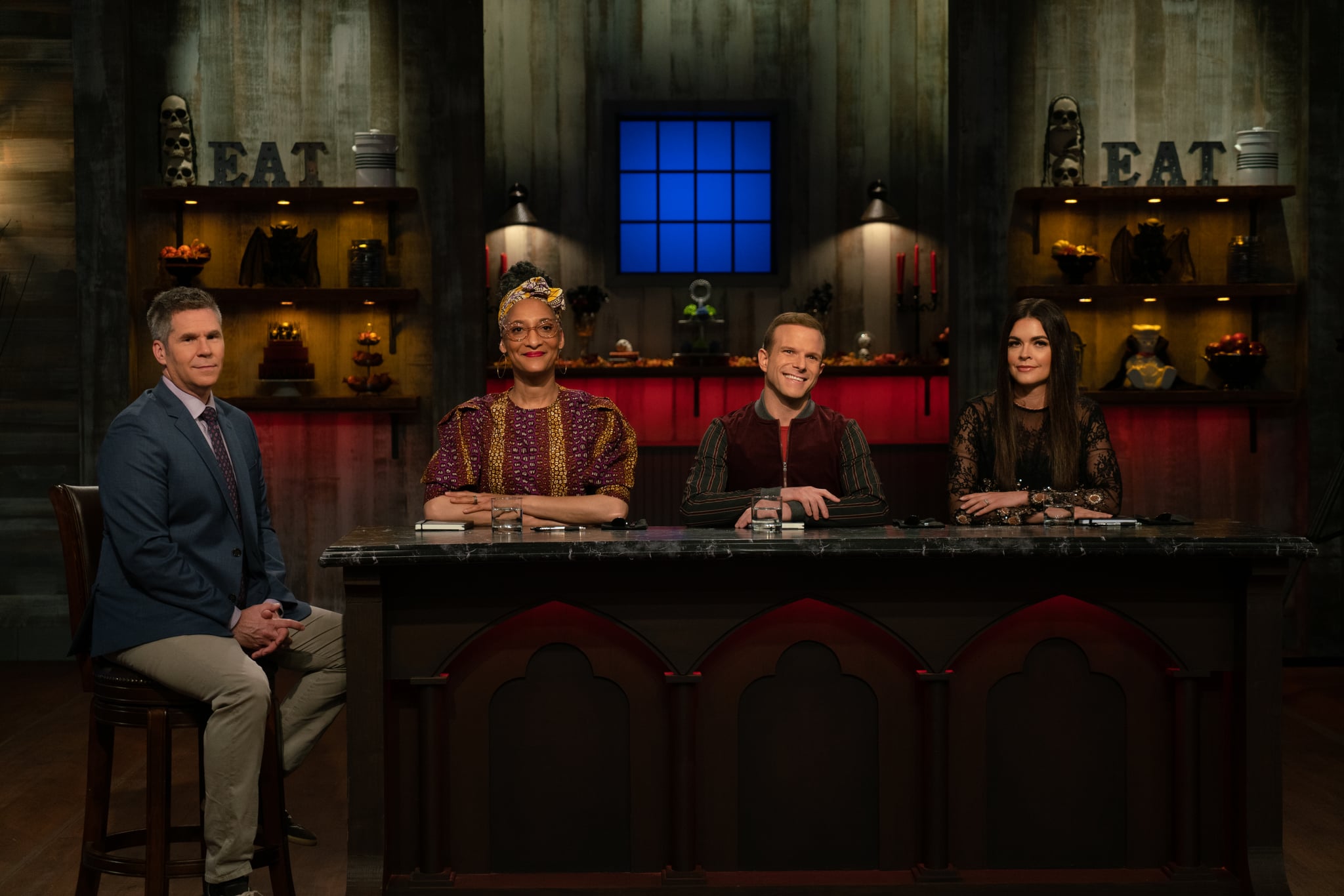 New TV programming has largely been put on hold due to studios shutting down production amid the ongoing coronavirus pandemic. While that meant not a lot of things premiered this summer, it also means fall TV will look a lot different this year. But while some shows might not return until 2021, one fan favorite will definitely be back: Food Network's popular Halloween Baking Championship will premiere a new season this fall!
In a recent interview, chef, bestselling cookbook author, and show judge Carla Hall dished that production has officially begun for the new season of Halloween Baking Championship. Rather than setting up and preparing their traditional indoor set, the show was filmed outdoors at a California resort. It was also noted that the network's similar baking competitions like Holiday Baking Championship and Spring Baking Championship will be filmed immediately after one another at the same location. All cast and crew were required to live and quarantine on site after testing negative for COVID-19. Those working behind the scenes — the crew size was greatly reduced to meet health and safety restrictions — wore masks and practiced social distancing while on set. And while she didn't give any details, Hall hinted that the show's hair and makeup procedures might look and happen a little differently this year, which could be a precedent for how other productions function going forward.
The baking competition series will showcase 10 competitors dueling for the prize in an outdoor kitchen area, where they'll create some of most haunting and scary cakes and desserts you've ever seen! Season six of Halloween Baking Championship is set to premiere on Monday, Sept. 14, at 9 p.m. ET on Food Network — an impressive feat considering production was originally set to begin in March!