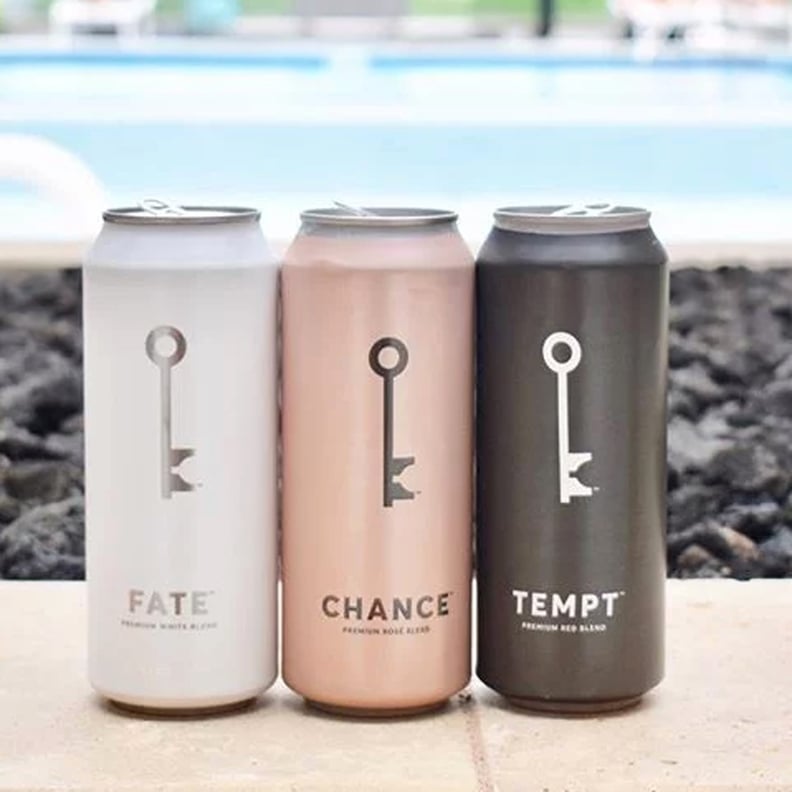 If you're a wine drinker who actively seeks out new bottles and blends at the store, you've probably noticed that canned wine is becoming more prevalent. The convenience of cork-free drinking and the allure of portability have contributed to many brands going the canned route, but the trend is still new enough that it's not overdone just yet. Therefore, I get excited about new cans to try (especially when there's a red-wine offering), and a new company called WineSociety has piqued my interest. The main draw? Each can has 500 milliliters of wine, which is four four-ounce pours and almost as much as a standard bottle. Yep, sign me up.
WineSociety is made in Napa Valley and offers three blends: a red called Tempt, a white blend called Fate, and a rosé blend called Chance. The wines come in minimally designed, environmentally friendly cans, and are available online only. Each order comes with nine 500-milliliter cans, and at $129 per case with free delivery, this is a great option for stocking up or splitting with your friends ahead of a beach trip or a weekend in.
Take a look at some of the options ahead as you pick out a list of canned wines you're going to crack open this Summer.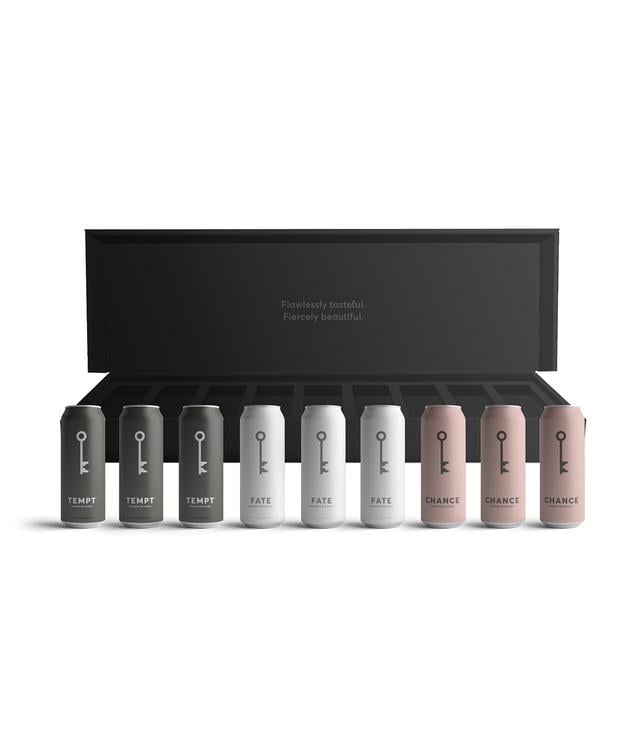 WineSociety Canned Wines Variety Pack
WineSociety Canned Red Wine
WineSociety Canned Rosé Wine
You can bring cans to the park or pool without worrying about the no-glass rule.
WineSociety Canned Red Wine
It's more common to find cans of white and rosé, so this one's for red-lovers.
WineSociety Canned Wines
I'll take one of each, please!