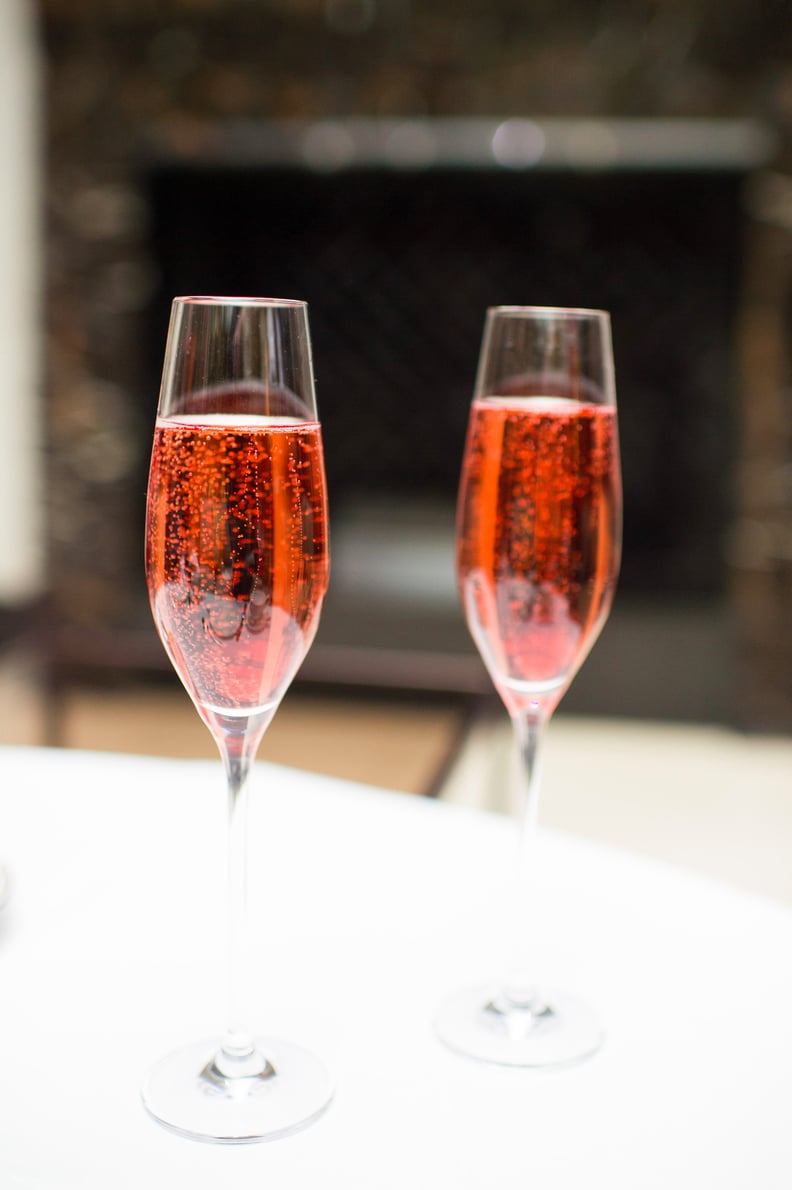 POPSUGAR Photography | Bonnie Burke
POPSUGAR Photography | Bonnie Burke
There's no shame if your wine expertise goes as far as knowing how to drink a glass, but it does help to know a few basic tips. From opening to pouring and storing your favorite bottle of wine, these tips will ensure you have the best wine-drinking experience possible, and they just might fool people into thinking you're a sommelier on the side. Get ready to discover the answers to all your burning questions ahead, and cheers yourself for becoming a total pro.
01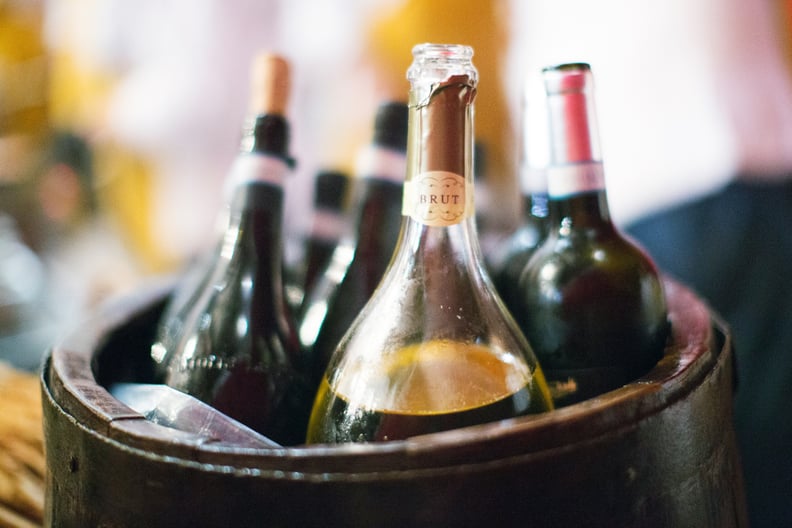 Save the cork to preserve an opened bottle.
While some experts claim an open bottle of wine should be consumed within that day, it's possible to save the bottle for another few days. All you need to keep an open bottle of wine fresh is the cork it came with. You don't need any fancy bottle stoppers or tools; just push the cork as far back into the bottle as you can, and put it in the fridge (red or white).
02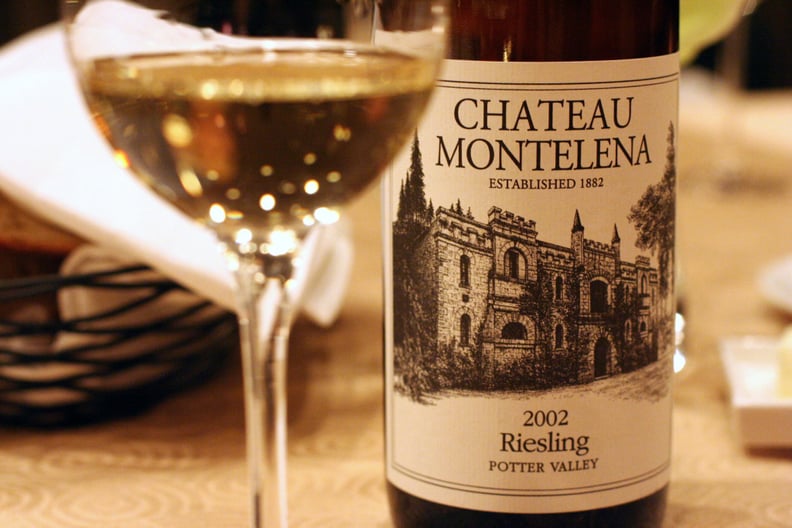 Check to see if your wine has gone bad.
If an opened bottle of wine has sat on your counter for too long, there's a chance it has gone bad and will taste terrible. To check to see if your wine has gone bad, smell it (it shouldn't smell musty whatsoever), taste it (if red wine tastes as sweet as dessert wine, it has been overexposed to heat), check the cork (it shouldn't be slightly pushed out of the bottle), inspect the color (make sure red wine doesn't have a brownish hue), look for chemically flavors (time to toss), and see if it's fizzy (unless it's a sparkling wine, it shouldn't be).
03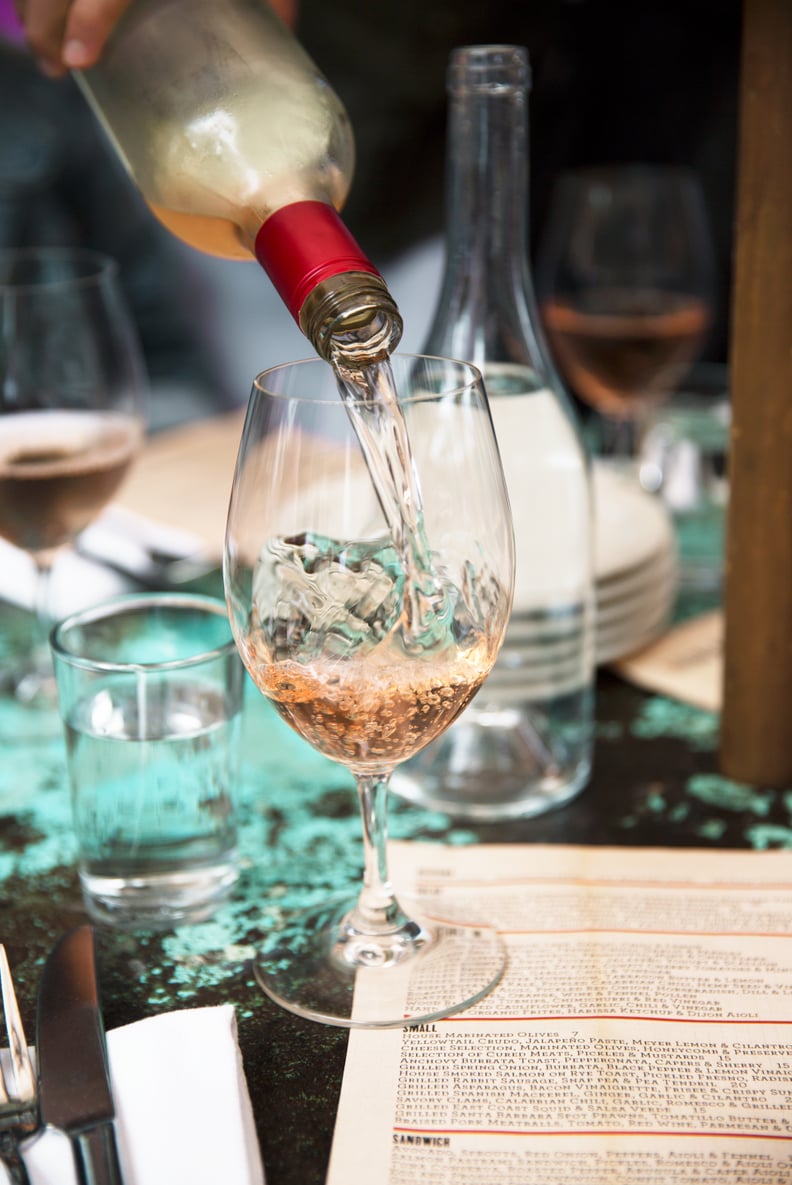 Chill wine for the best flavor.
While it's common practice to serve white wines chilled and red wines at room temperature, chilling all types of wine can actually make it taste better. Chilling a red wine can mellow out some of the harshness and bring out the best flavors.
04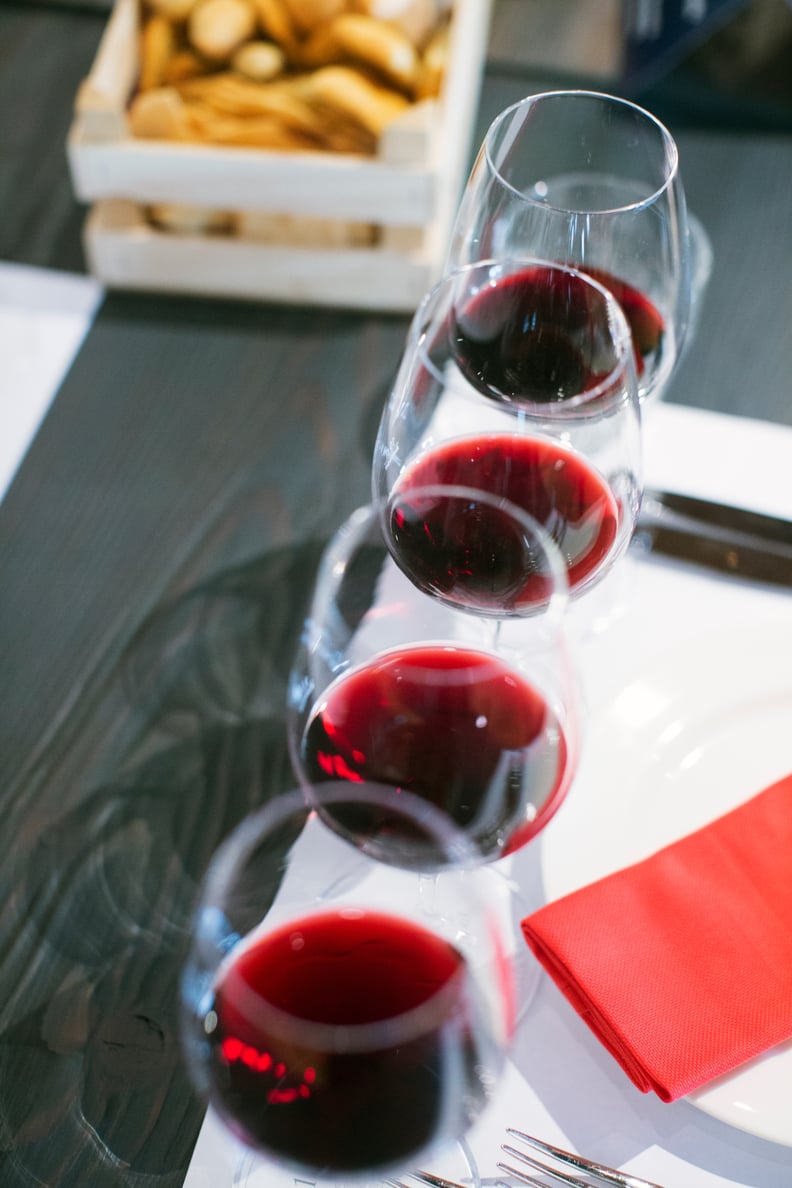 Keep the pour to three fingers' worth.
There are some days when you feel like pouring wine to the very top of the glass, but for flavor's sake, don't! A three-finger pour is the perfect amount of wine for optimal flavor and aeration, according to sommeliers. Plus, this allows you to swirl your wine in the glass and makes you look like a serious expert.
05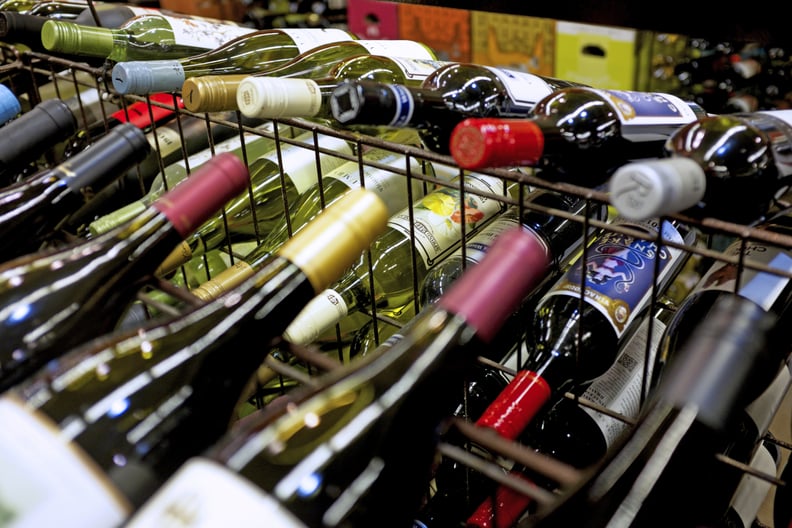 Open a bottle without a wine opener.
06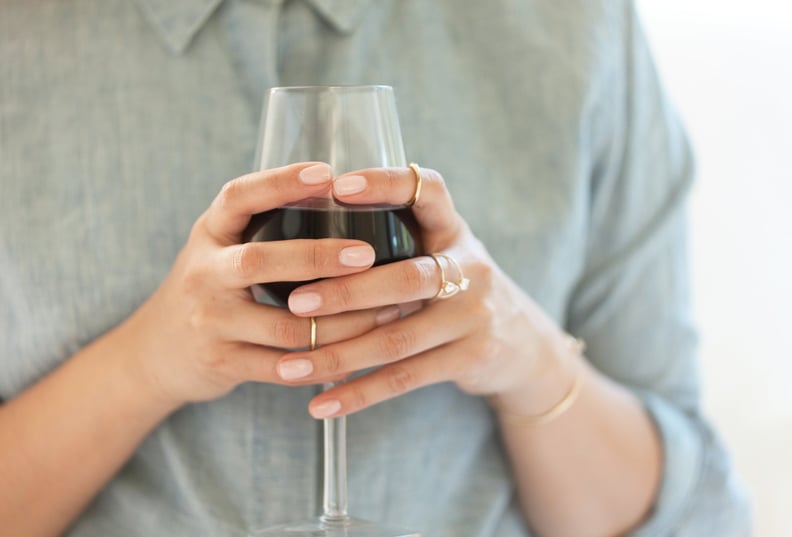 Save a spoiled bottle with a penny — literally.
The trick to saving a spoiled bottle of wine costs exactly one cent. According to the American Chemical Society, you should drop a penny (after thoroughly cleaning it, of course) into a glass of wine, stir it around, take it out, and voila! Your bad wine should taste good.
07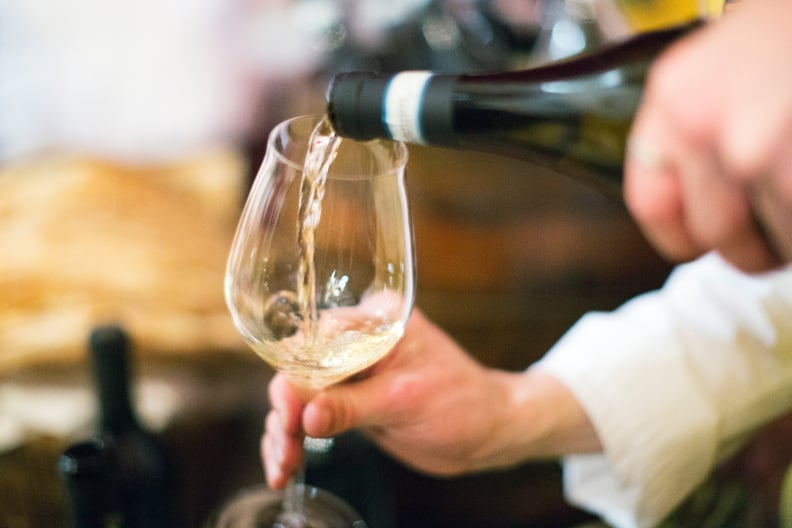 The most expensive bottle doesn't always taste better.
There's a study that suggests the reason more-expensive wine tastes better is all in your head; in other words, the placebo effect changed some people's minds when they tasted the same wine labeled at different prices. So if you're staring at a $6 bottle of Cabernet and an $11 bottle and struggling which one to choose, opt for the less-expensive one, because in the end, they probably taste similar.
08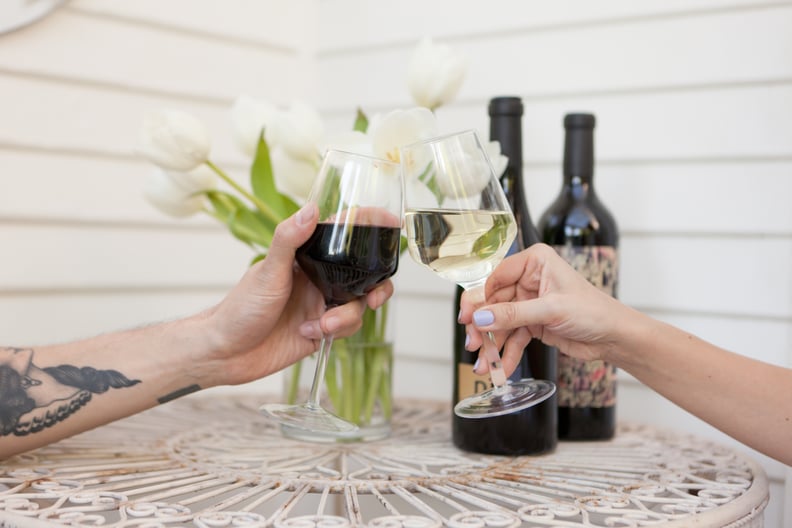 Don't brush your teeth immediately after finishing a glass.
It might sound weird, but you should wait about an hour after drinking wine to brush your teeth. The reason is that brushing teeth after sipping wine can damage tooth enamel since wine — especially white wine — has high levels of acidity.
09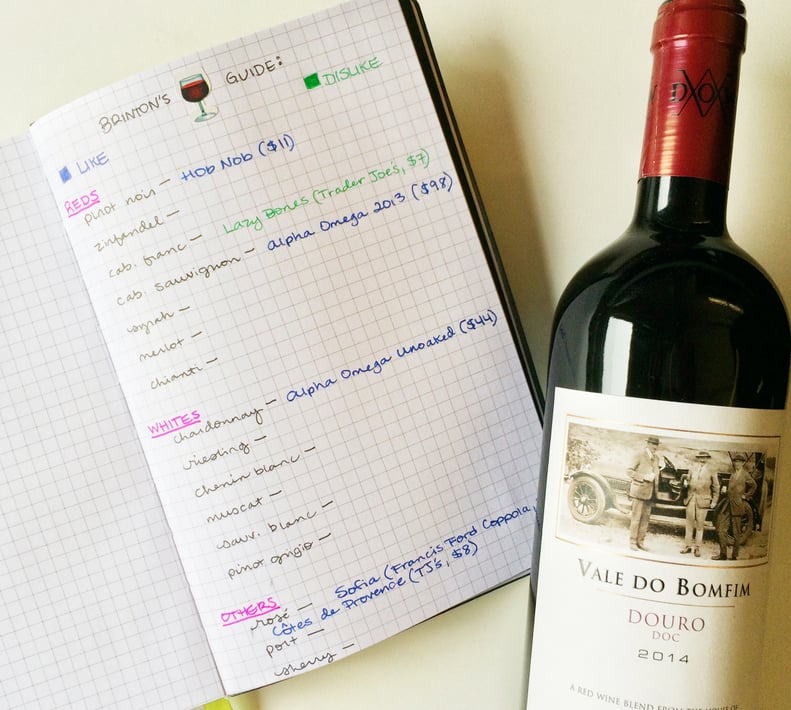 Become a wine person by keeping a journal.
Not into wine, no matter how many times your friends have tried to convert you? That's totally OK! But if you want to become a "wine person" and learn what kinds of wine you truly prefer, keep a wine journal with notes every time you taste a wine, and write down the exact name. That way, you'll remember what you liked (or didn't like) about the last Pinot Noir or Chardonnay you tried, and you'll slowly start to figure out your favorites.