Floyd Area Rug Editor Review 2022
This Popular DTC Furniture Brand Now Makes Rugs, and I Tried One
As POPSUGAR editors, we independently select and write about stuff we love and think you'll like too. If you buy a product we have recommended, we may receive affiliate commission, which in turn supports our work.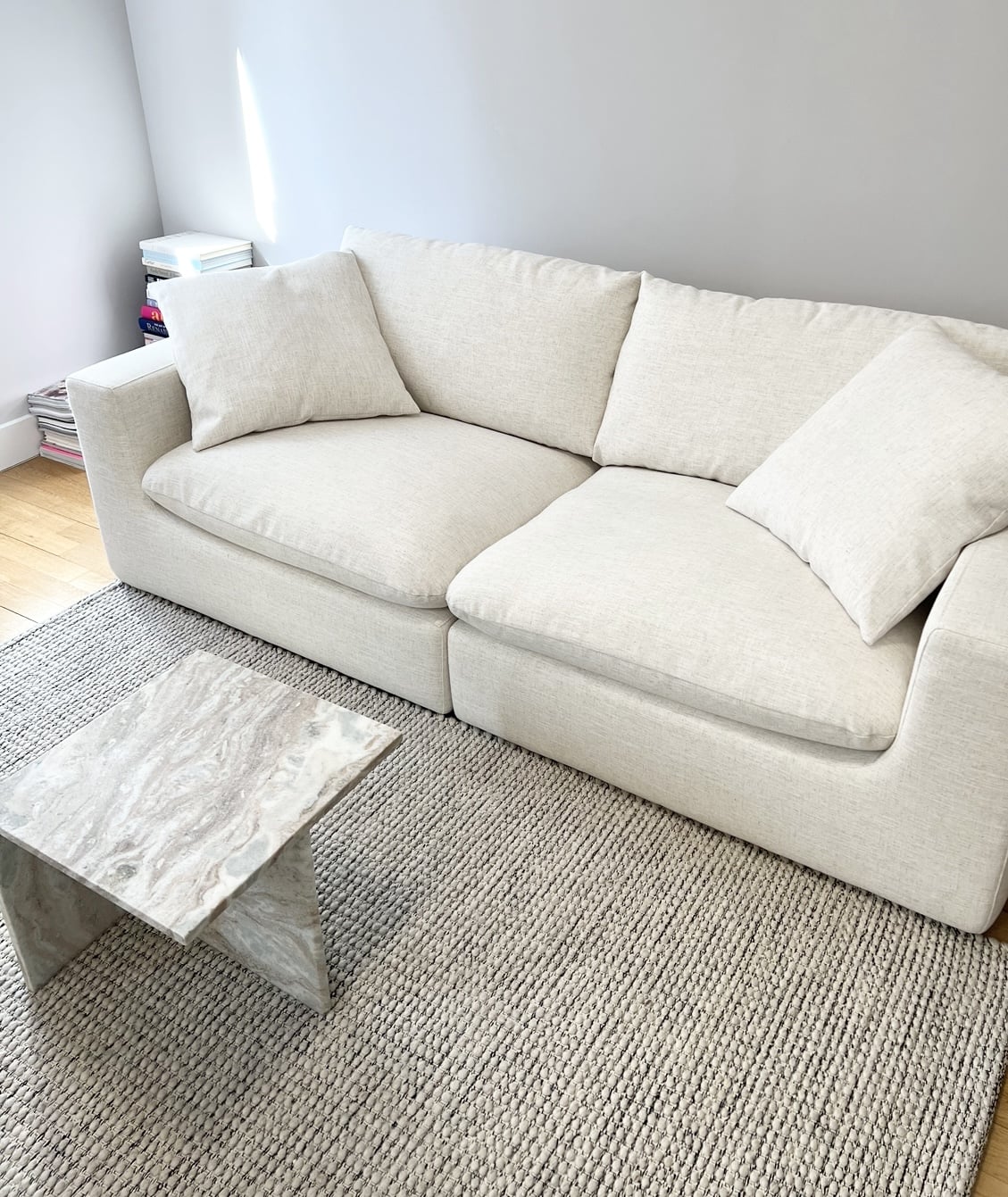 Writing about home brands and products gives me a leg up on knowing what's the best of the best. But when it comes to filling my own home with pieces, I'm picky and particular. I moved into a new apartment a little over six months ago and spent weeks picking out the perfect sofa; then I knew the hard part was coming: finding an area rug to match. I've tried many over the years and always felt disappointed in the end as to how much I spent and how fast they wore down.
This time around, I decided to try something different than a traditional rug retailer, and I opted for the Floyd Rug ($195-$955). I'm a longtime fan of Floyd's modular and functional furniture pieces, so when the brand recently released the rug, its first dip into home textiles, I knew it was a contender.
So far it's been able to withstand spills, shoes, and several vacuums without even a mark.
What really sold me in the end was that it's made of responsibly sourced New Zealand wool and Indian cotton, making it not only comfy and soft, but also great quality. The mix of materials is what also makes it durable, which is a key player in finding the right choice. The tightly woven knit isn't just about functionality, as I just love the way it looks. I choose natural heather shade, because the more beige and gray-like colors fit into my decor. I also have a smaller living room and choose the 5 x 7.5 option, and it works perfect.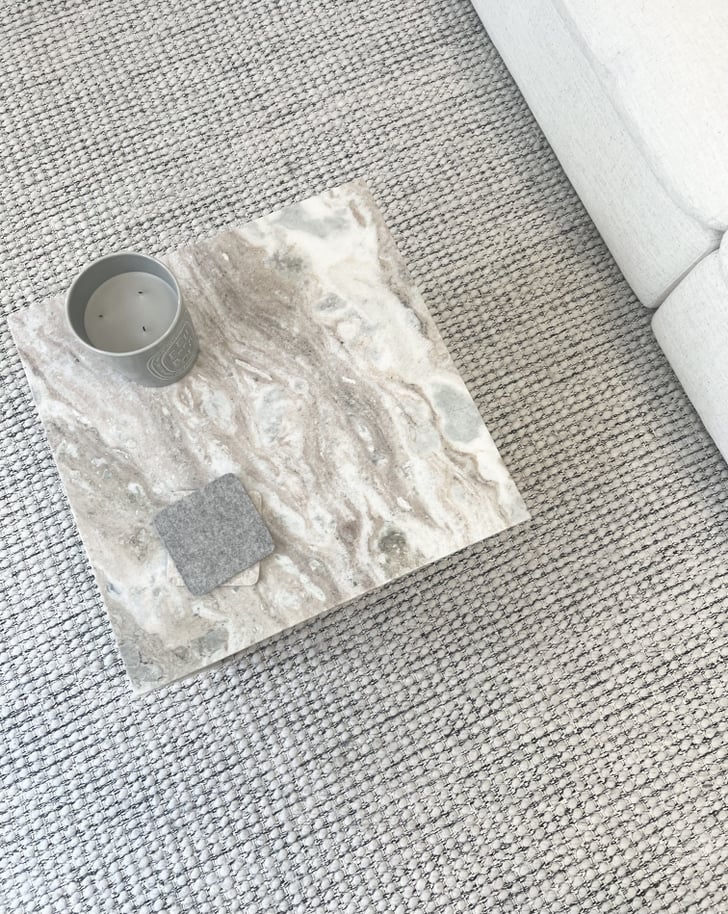 All in all, this rug has been in my living room for a little over two months now, and it hasn't aged a day. So far it's been able to withstand spills, shoes, and several vacuums without even a mark. The overall look is the perfect mix of texture and minimalist that I was looking for. The real highlight though is the price. Good quality rugs, made from grade-A materials like this, can cost upwards of thousands of dollars. My choice cost around $500 with tax, and I even added the rug pad to my purchase, so it doesn't slip around on my hardwood floors. Its larger size the 8.5 x 11.5 comes in just under $1,000, which I can tell you is rare for this type of performance and style.
I'd recommend it to anyone who wants a stylish and durable find that's made to last. Plus, it comes in five cool colors, so you can get your favorite.
Image Source: POPSUGAR Photography / Krista Jones