Castlery Dawson Sofa Editor Review 2022
I've Tried More Than a Dozen Sofas, and This Is My Favorite
As POPSUGAR editors, we independently select and write about stuff we love and think you'll like too. If you buy a product we have recommended, we may receive affiliate commission, which in turn supports our work.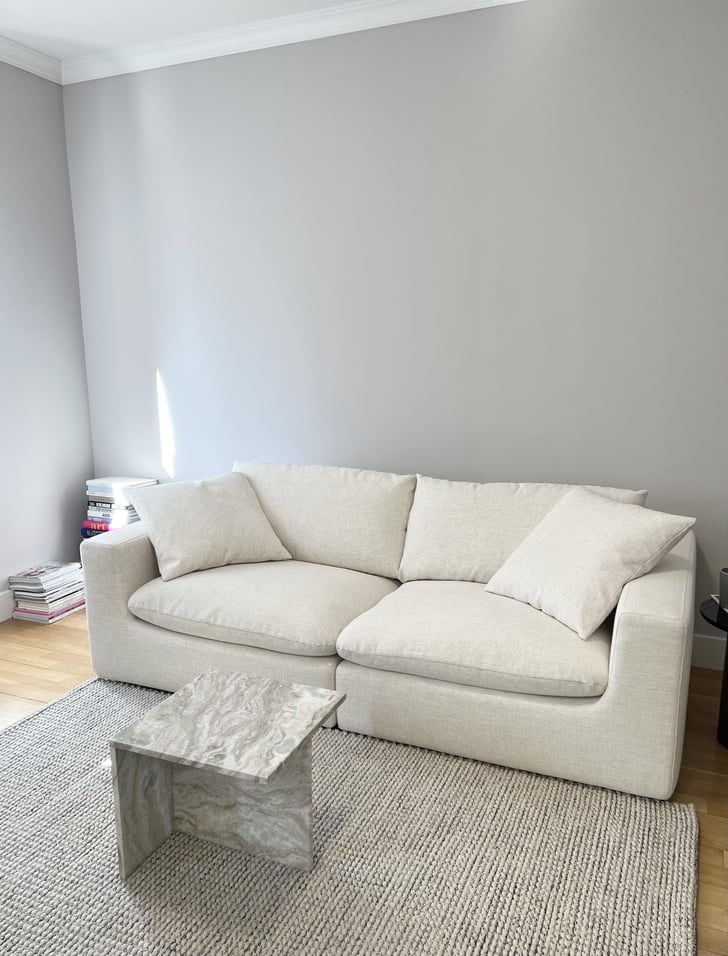 I've owned and tested a lot of sofas in my lifetime. Not only am I a self-proclaimed internet expert on the subject, but I love to buy and resell furniture online in my spare time. This has given me the opportunity to test a ton of my favorite DTC brands. While I have a handful of favorites, my most recent couch (and obsession) is the Castlery Dawson 3 Seater Sofa ($1,799).
I first discovered the brand when I started featuring them in my articles, and I was always curious to try one. About a year ago, I tried the brand's Todd Sofa, which was a great modern piece, but I had to sell it after I moved across the country to New York. This time, I wanted to try a more plush, cloud-like silhouette, so I knew the Dawson was the one the second it came out in the brand's latest launch.
The deep cushions are thick and easy to sink right while still offering support and not feeling flimsy.
What makes it so great? The quality, for one. From affordable under-$1,000 couches to designer pieces, I've sat on them all, and this one is seriously cozy and durable for a mid-range price level. The delivery was quick and easy, even though I live in a five-story walk-up building. The modular choice came in two boxes that fit in my stairwell and through my front door.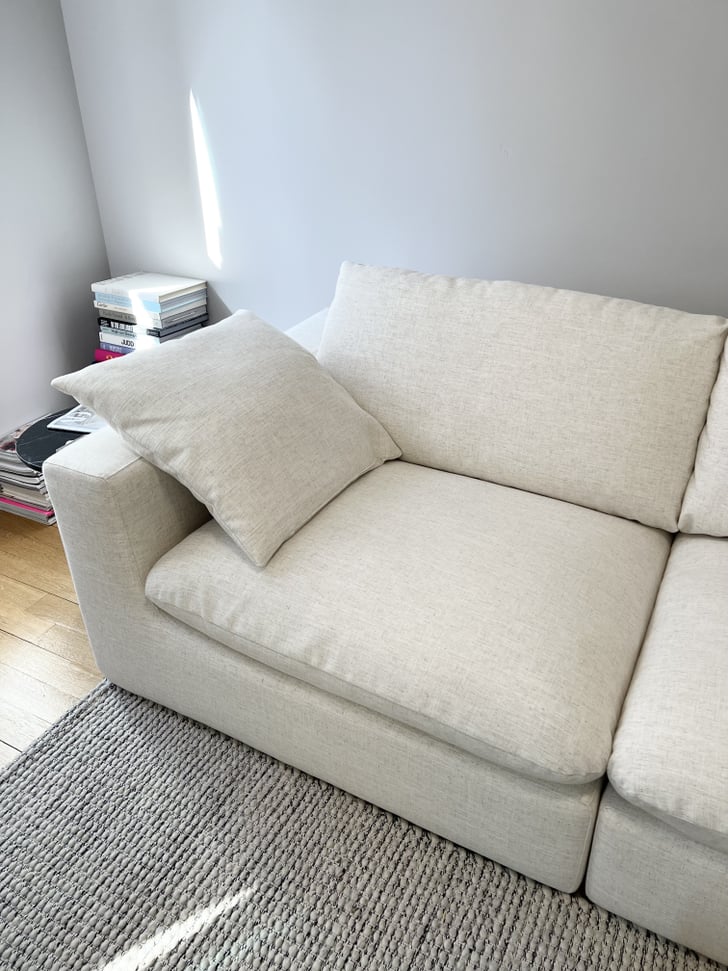 It's a truly lounge-worthy couch that I just love relaxing in while watching movie; I even work on it with my laptop. The deep cushions are thick and easy to sink right into while still offering support and without feeling flimsy. My roommate and I have already comfortably kicked back on it many times during movie nights. The style also comes in a larger classic silhouette and a sectional. It's a total winner in my book.
Image Source: POPSUGAR Photography / Krista Jones