Furniture We Love For Smaller Spaces For All You Apartment Dwellers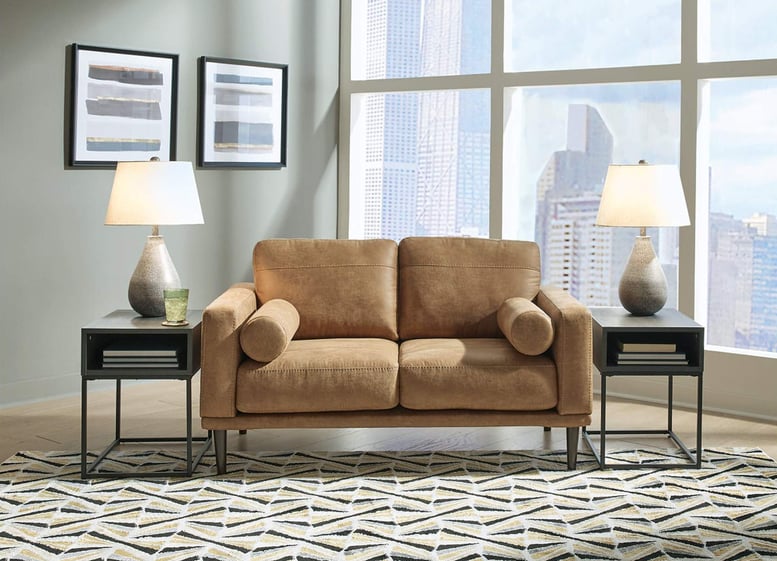 Ashley
Ashley
Every editorial product is independently selected by our editors. If you buy something through our links, we may earn commission.
Living in a small space doesn't necessarily mean you're not living large in general — as long as you don't try to fit an oversize couch into a 12x12 room, that is. If your place isn't huge, you can make it feel more spacious by choosing right-size furniture that makes the most of the space you do have. Sometimes, that might mean opting for a loveseat instead of a three-seater sofa; other times, it might involve furniture with storage or using vertical space to your advantage.
Ahead, we've gathered a few of our favorite small-space furniture finds. Don't be surprised if they make your home feel, well, not enormous, but definitely roomier than before.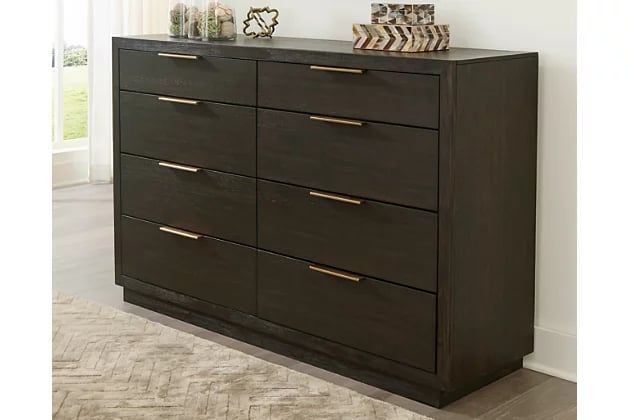 Bruxworth Dresser
Simple and sleek, this Bruxworth Dresser ($800) ups the ante for dresser size. Though its footprint isn't enormous, its eight drawers make smart use of vertical space. And at just under 19" depth, it's still compact enough to squeeze into a small bedroom — without making things feel cramped.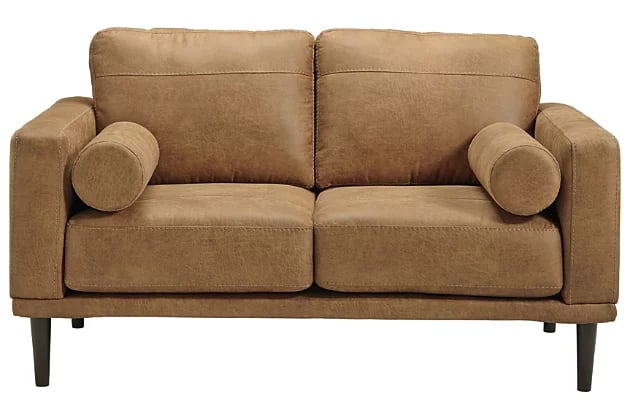 Arroyo Loveseat
Cozy up in this cute Arroyo Loveseat ($720), whose compact frame is perfect when there's not much space to fill. Bonus: it's made with easy-clean faux leather upholstery, so you won't have to stress about spills, rowdy kiddos, or sweet-but-destructive furry friends.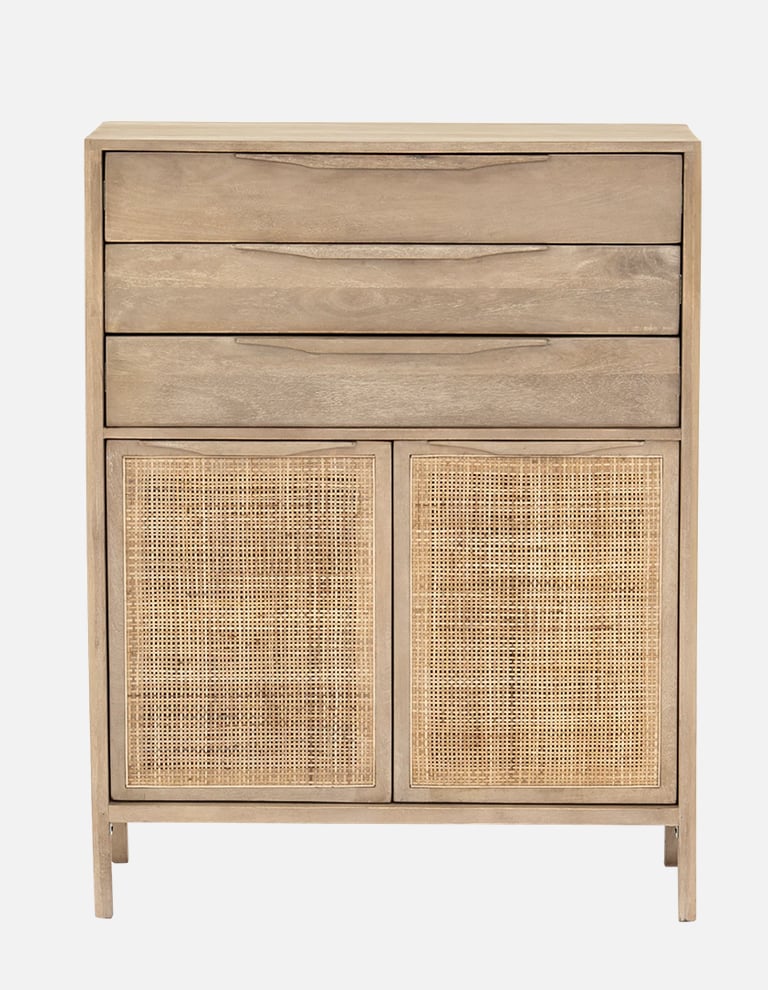 Luna Tall Dresser
If you don't have much floor space, remember: vertical space is your friend. Instead of a wide, low dresser, go for a tall option like this Luna Dresser ($1,595). As a bonus, taller dressers draw the eye upward, making your ceilings appear higher.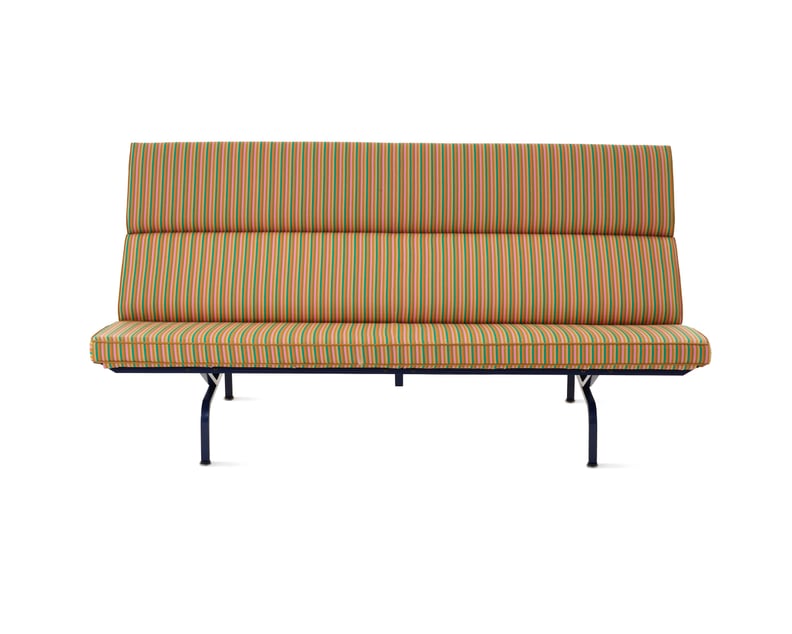 Hay x Herman Miller Eames Compact Sofa
Designed by Charles and Ray Eames in 1954, this slim upright sofa is a real IYKYK icon of midcentury design. Now, in a collaboration between Hay and Herman Miller, this version of the Eames Compact Sofa ($6,500) reinvents the classic by bringing back a previously discontinued colorway of an Alexander Girard upholstery pattern. If you're a design-history geek with way more money than square footage, you could do a lot worse.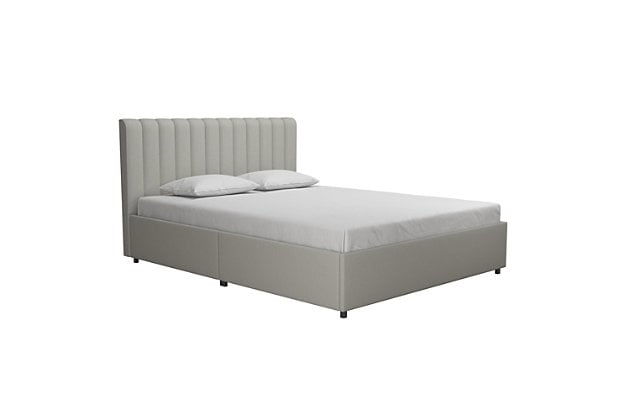 Brittany Full Upholstered Bed
Given the challenges of a small bedroom, it's usually hard to fit a big bed and large dresser. Good thing this Brittany Full Upholstered Bed ($590) can do the job of both. The platform bed features four pull-out drawers that hold backup linens, clothes, and personal items. Between this and a closet, you might not need a separate chest of drawers after all.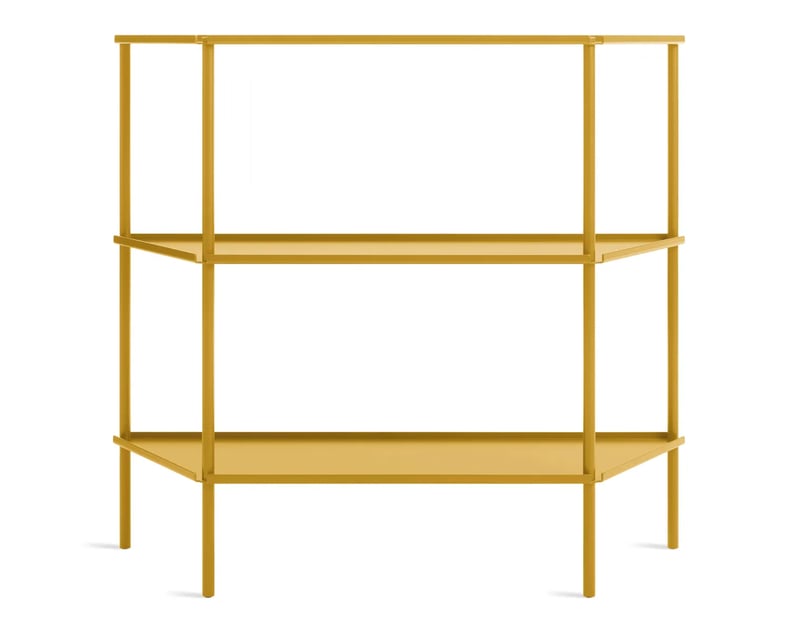 Not for Nothing Large Shelf
Open shelving can add a bright, airy feel to a room — especially in a cheerful hue like mustard yellow. This Not for Nothing Large Shelf ($395) has slim legs that help it squeeze into awkward corners, making it a suitable and versatile piece for apartments with odd layouts.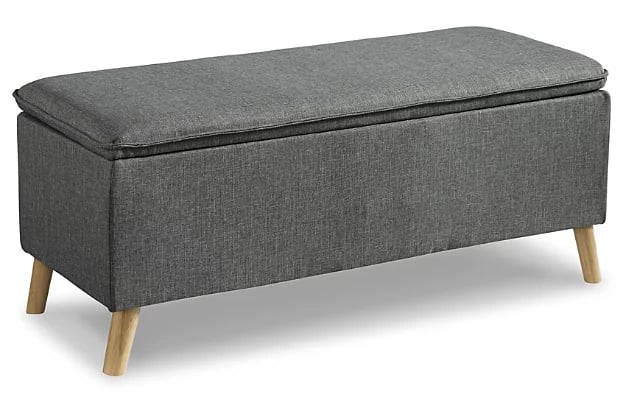 Kaviton Accent Storage Bench
This Kaviton Accent Storage Bench ($120) cleverly does double duty. It's a padded bench, which can serve as seating for guests during get-togethers. And beneath the cushion, there's ample storage space to hold off-season clothes, books, extra bedding — all of those necessary items that need a hidey-home when not in use.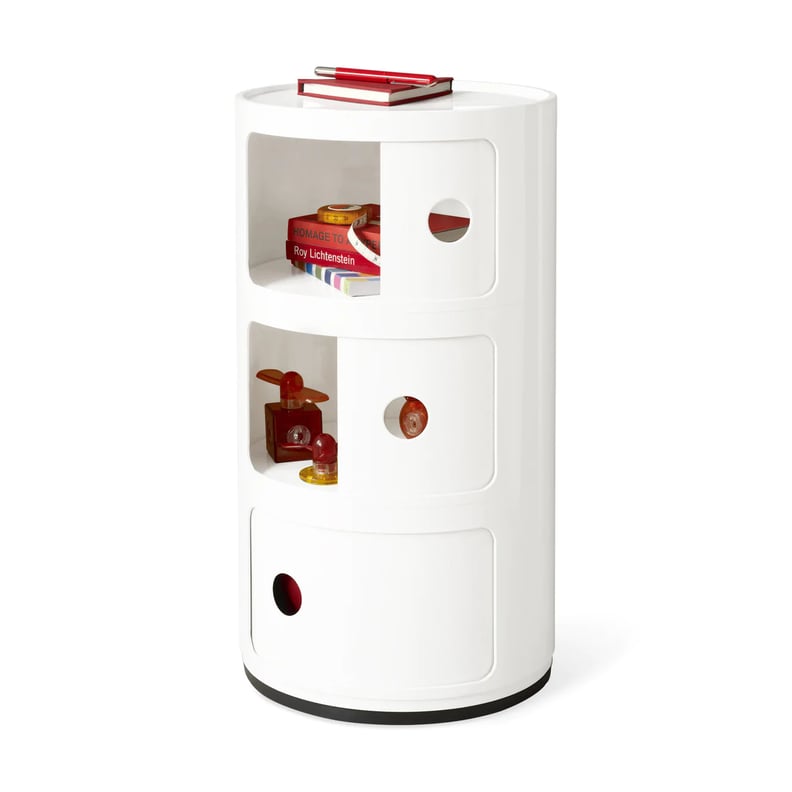 Kartell Componibili Storage
An enduring space-age classic, the Kartell Componibili Storage unit ($220) looks as cool now as it did in the '60s. Though it has a small footprint, its three compartments hold a host of necessities. It's a fantastic little nightstand or side table that can squeeze into small spaces with no problem.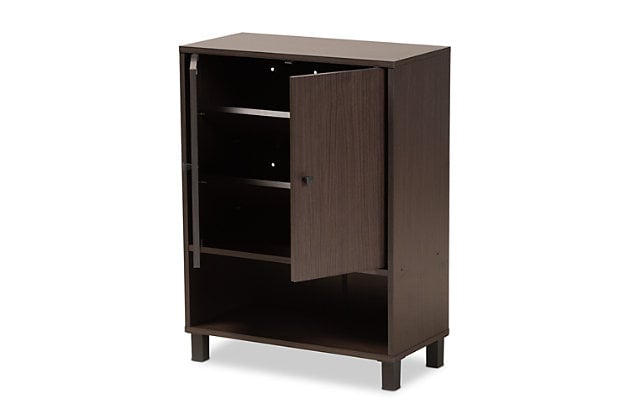 Baxton Studio Rossin 2-Door Shoe Cabinet
When space is at a premium, keeping things tidy can make things feel more spacious. Get rid of entryway clutter by stashing your shoes in this Baxton Studio Rossin 2-Door Shoe Cabinet ($76). The open bottom shelf can hold bags, the concealed shelves hold up to eight pairs of kicks, and the top surface is the perfect drop zone for mail and keys.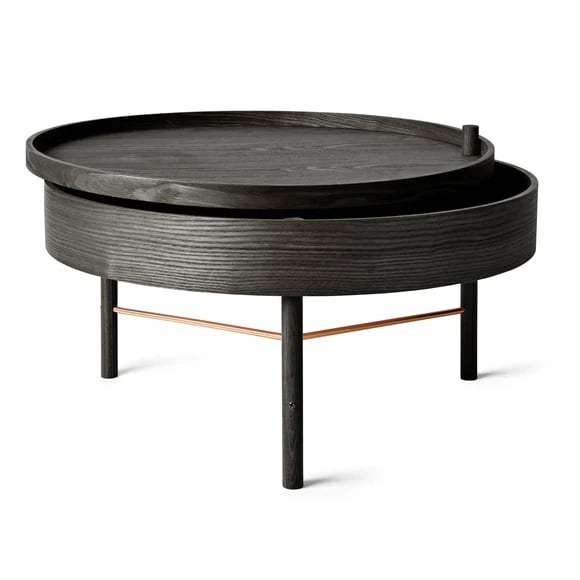 Menu Turning Table
Whenever you can squeeze a little more storage out of furniture, go for it — you'll never regret it. Look for hidden spots, as found in this Menu Turning Table ($670). Its top swivels to reveal a compartment that's just right for remotes, magazines, coasters, and all of those little items that need a place to rest.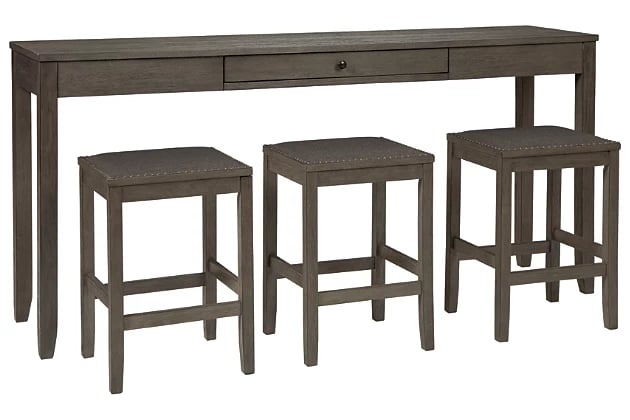 Caitbrook Counter Height Dining Set
Technically, this Caitbrook Counter Height Dining Set ($360) is meant for mealtime — and indeed, the long table and three stools are ready to handle breakfast, lunch, and dinner. But for small living rooms, it can also work as a console table with enough seating to accommodate friends who come by for watch parties.