As POPSUGAR editors, we independently select and write about stuff we love and think you'll like too. If you buy a product we have recommended, we may receive affiliate commission, which in turn supports our work.
In the market for a new vacuum? The hard part is picking the right one and making sure it has all the features for just the right price. And trust, we know that shopping for a new vacuum can be overwhelming. It's something you'll use often and for years to come; it's truly a commitment purchase, just like a comfortable sofa or supportive mattresses. Plus, a good vacuum doesn't come cheap. Luckily, we're here to help you find the perfect match for your life. We rounded up the best vacuums on the market for all your cleaning needs ahead.
Keeping your floors and carpets clean is an ongoing feat, especially when you have a busy household with pets, kids, and the works. We found plenty of options that are great on all types of flooring, from hardwood to carpet. Plus, most are cordless and lightweight options that are easy to maneuver throughout your home. If you're a pet owner, we found vacuums that trap pet hair, dander, and more, and some even have a HEPA filter to help trap dust and allergens. We curated a list of the seven best choices you could ever need to make cleaning up a little easier from brands like Dyson, Shark, and Bissel. Shop our top picks ahead.
— Additional reporting by Krista Jones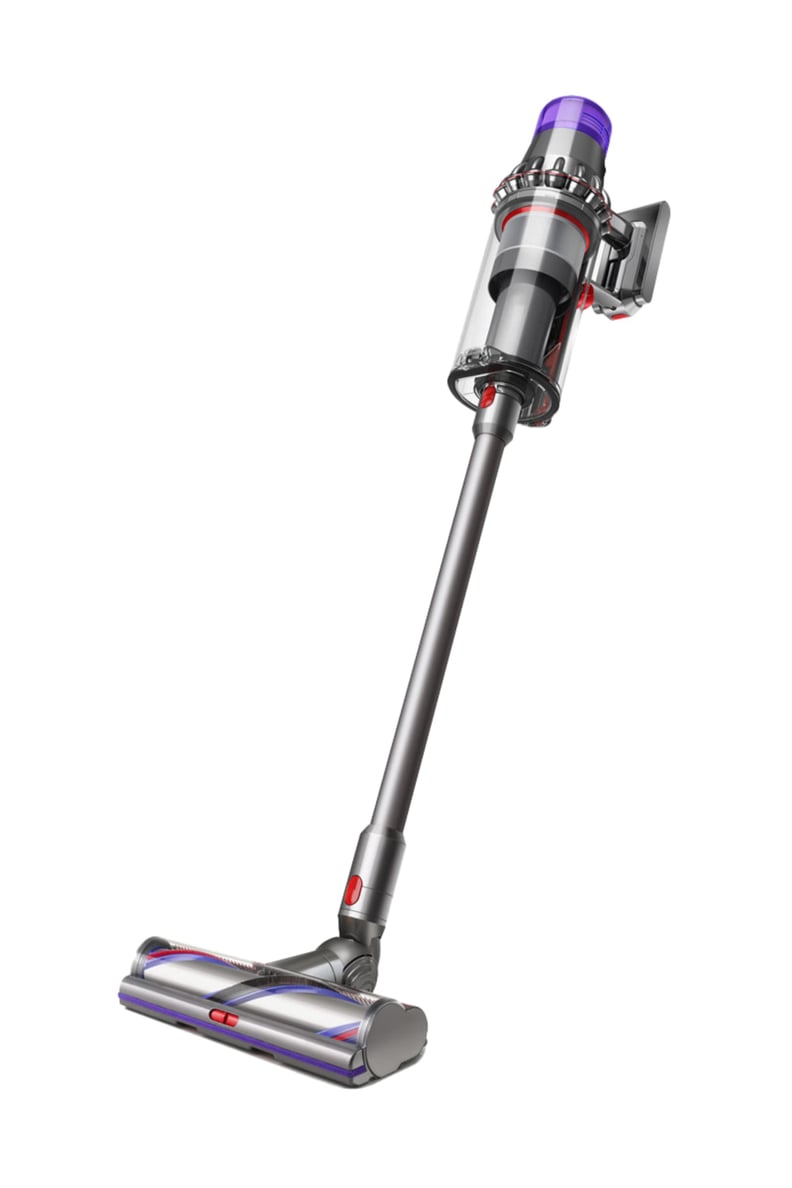 The Most Powerful Vacuum Cleaner
Dyson Outsize+ ($950)
Dyson has a wide range of vacuums with powerful and new technology, so if you're looking for its latest and biggest option, get the Dyson Outsize. While it's cordless, it still has a full-size bin and a full-size cleaner head. Plus, it has a run time of 120 minutes and twice the suction power of most cordless vacuums. This is the best of the best when it comes to vacuums, trust us; it's an investment piece you'll have for years to come. Not convinced? One of our editors put it to the test, and says that "one swipe across the rug with this model and it was unbelievable. My rug actually looked different and was instantly a lighter shade because the vacuum had sucked up so much stuff. After vacuuming my whole rug, I couldn't believe the amount of lint, dust, and dirt that was in the barrel." Read her complete review of the Dyson Outsize+ vacuum here.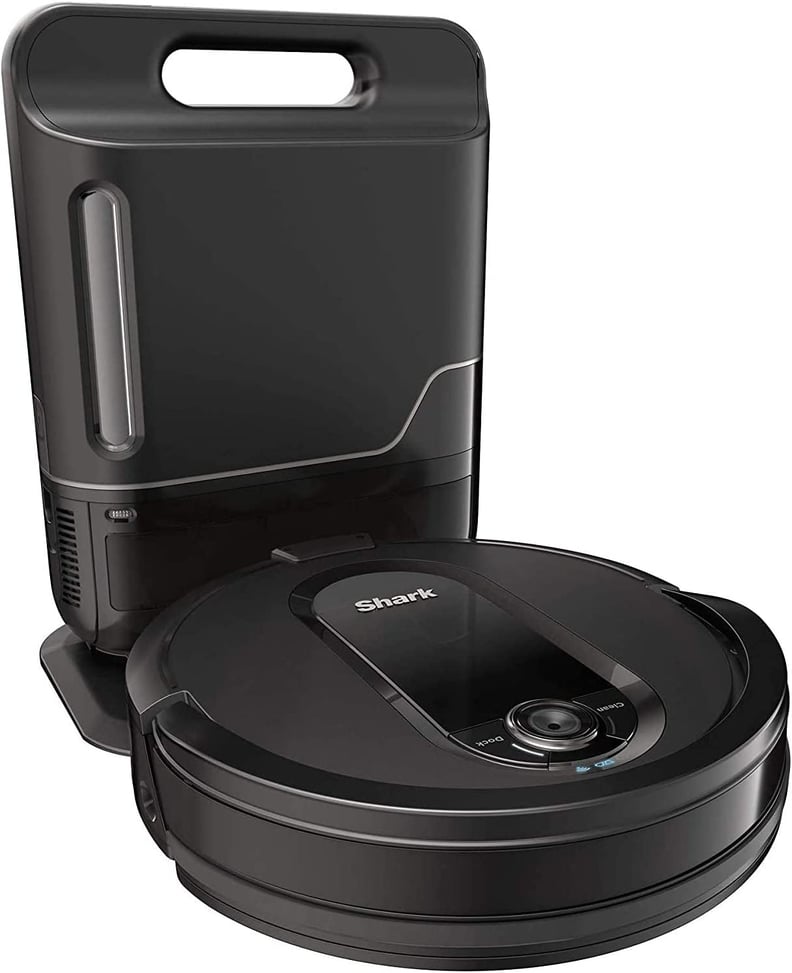 The Best Robot Vacuum
Shark IQ Robot Self-Empty XL Robot Vacuum ($300, originally $600)
Get a vacuum that does it all for you with the Shark's IQ Robot Self-Empty XL Robot Vacuum. It's a customer favorite that has over 27,000 rave reviews on Amazon. This convenient robot vacuum cleans row by row, so every inch of your space is covered thoroughly. You can also schedule cleanings (and even target specific rooms) with the accompanying app or via Amazon Alexa or Google Assistant. The self-charging and self-emptying base holds up to 45 days of dirt and debris. The powerful suction and self-cleaning brush roll lifts dirt, debris, and dust from both carpets and hard surfaces.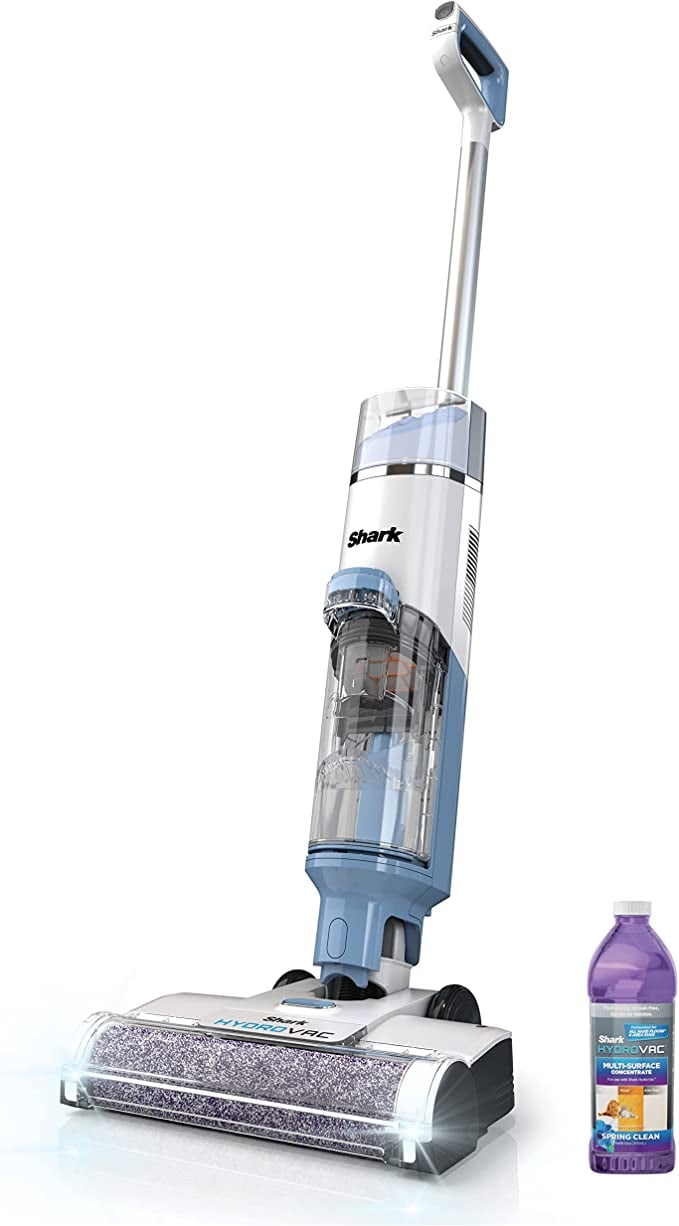 The Best Vacuum With Mopping Capabilities
Shark HydroVac Cordless Pro XL 3-in-1 Vacuum ($260, originally $360)
Shark's HydroVac line is perfect for streamlining your cleaning routine, and this specific model is cordless for even greater convenience. The self-cleaning vacuum and mop can deep clean sealed hard flooring including hardwood, tile, marble, and laminate, as well as area rugs, with two different speeds. The HydroVac also has an LED display that shows how much battery is left, surface type, suction strength, and tank levels, as well as LED headlights to highlight dust and debris. Read our in-depth review of the Shark HydroVac Pro XL Cordless Cleaner, and see why it's well worth it.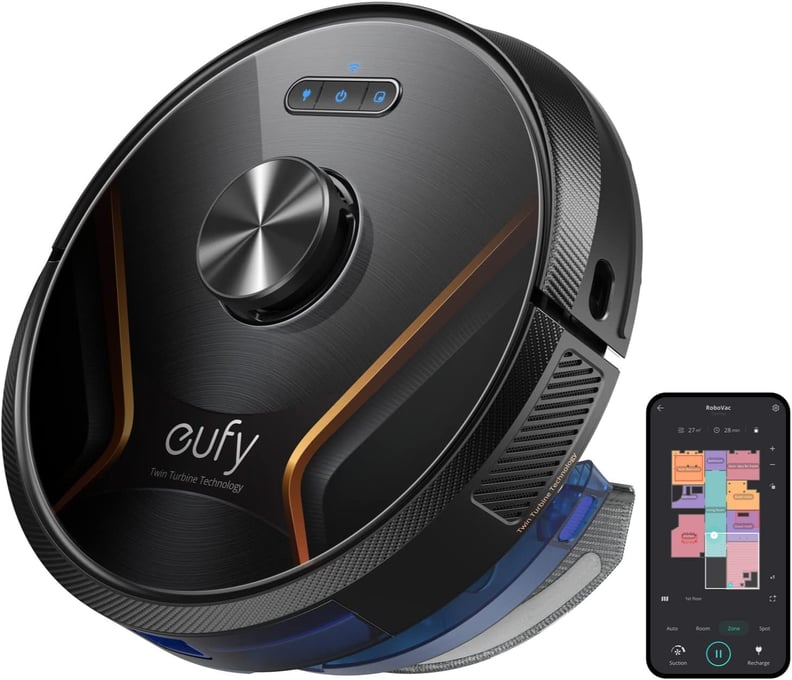 The Best Robot Vacuum and Mop Hybrid
Eufy by Anker RoboVac X8 Hybrid Vacuum and Mop Cleaner ($550, originally $650)
Make cleaning your floors a little more efficient with a two-in-one device like the Eufy by Anker RoboVac X8 Hybrid. It vacuums and mops simultaneously so you don't have to waste any time. You can control everything from your phone, including selecting specific rooms, setting no-go zones, and creating cleaning schedules. Plus, it uses AI technology to completely map out your space and a laser with LiDAR technology to avoid obstacles.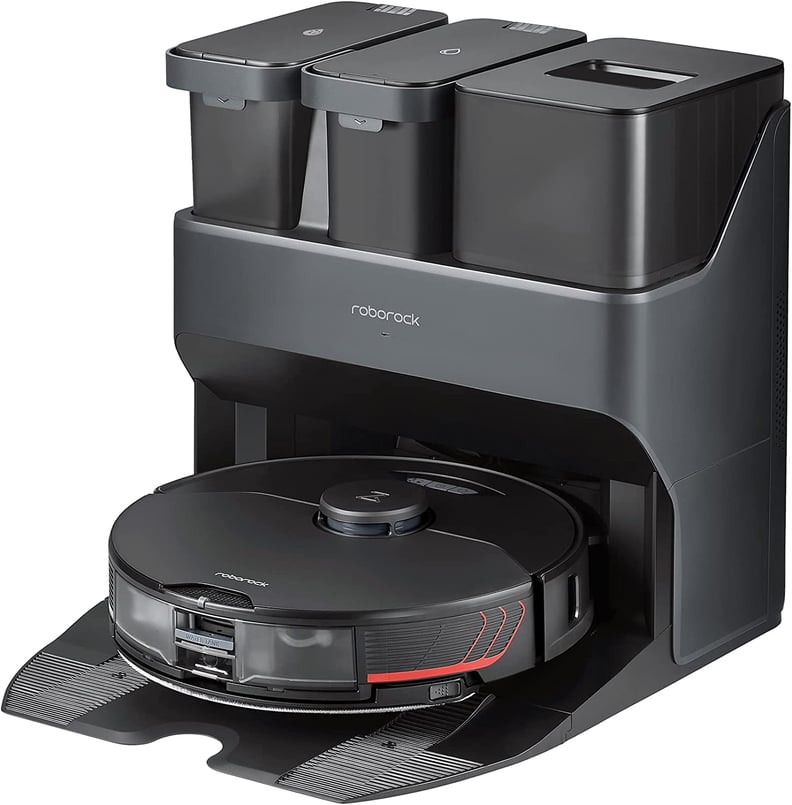 The Best Splurge Robot Vacuum and Mop
Roborock S7 MaxV Ultra Robot Vacuum and Mop ($1,060, originally $1,400)
Roborock's S7 MaxV Ultra Robot Vacuum and Mop can truly do it all for a hands-free cleaning experience. This robot vacuum is one of the most advanced on the market with perks like automatic dust emptying, mop washing, and robot water tank refilling. Even the dock cleans itself. This robot vacuum mop also has a camera so it can truly see the pathways it needs to take and avoid obstacles, like cords and furniture. It has a powerful suction that works on both hard flooring and carpet, and it can recommend cleaning patterns according to the flooring.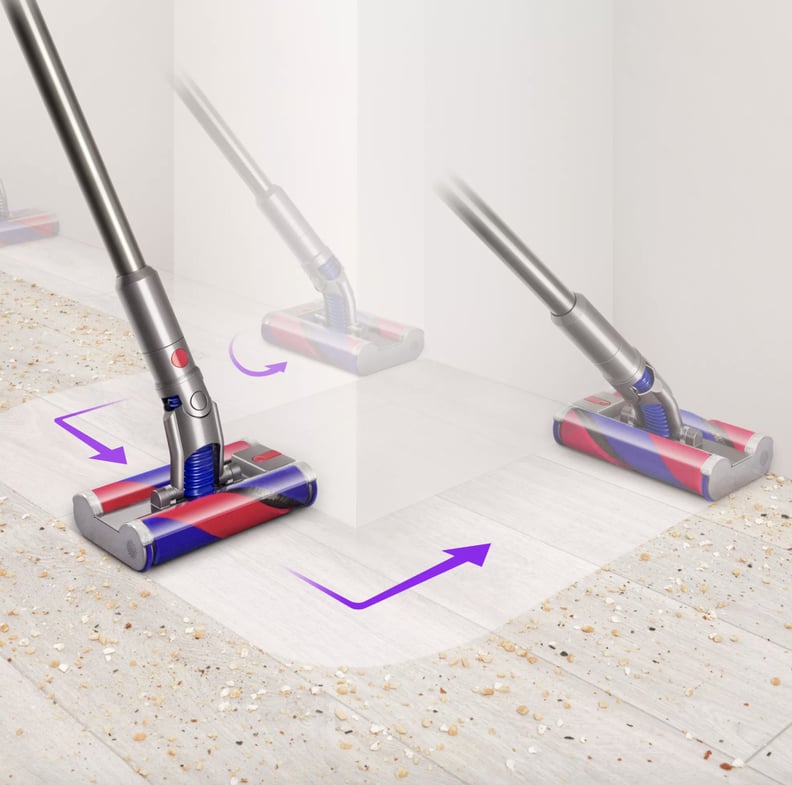 The Best Vacuum For Hardwood Floors
Dyson Omni-Glide ($450)
One of Dyson's latest innovations, the Dyson Omni-Glide is ideal for someone who has all hardwood or tile in their home. The slim, lightweight design is easy to glide around hardwood floors. The head has two soft rollers that help pick up tiny dust particles for an extra-clean look and feel. This is also a top pick for someone who lives in a small apartment, because the compact design cleans up quick messes and is easy to store.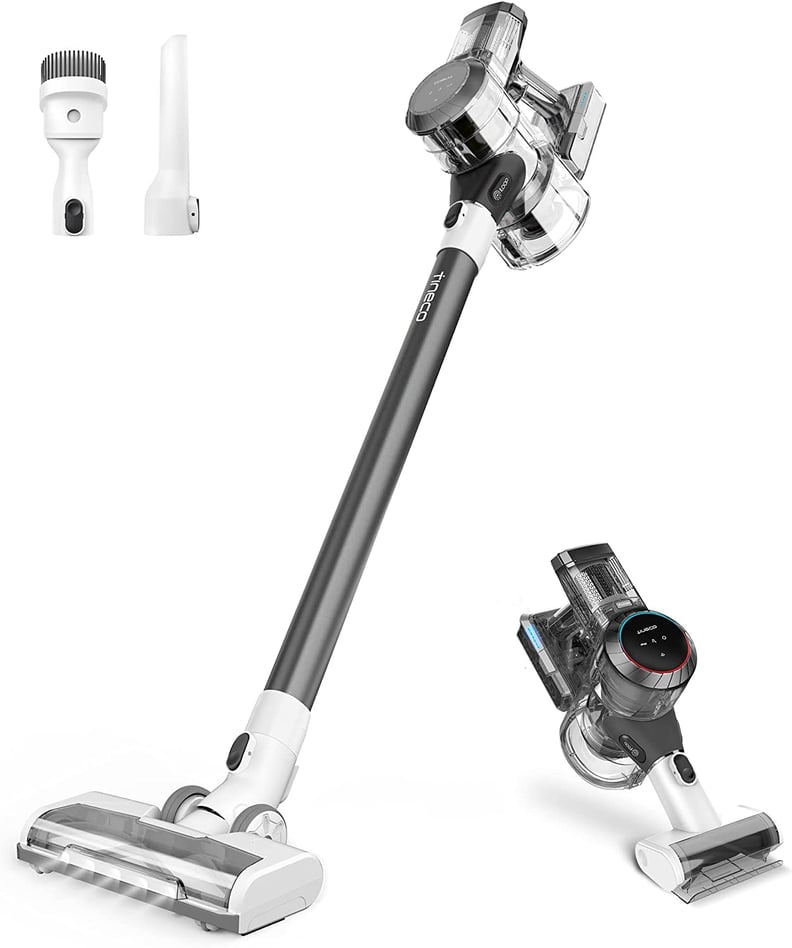 The Best Lightweight Vacuum Cleaner
Tineco Pure ONE S11 Cordless Vacuum Cleaner ($350)
Tineco's Pure ONE S11 Cordless Vacuum Cleaner is ideal for those who prefer something lightweight and easy to maneuver. This cordless vacuum has a powerful suction that can pick up everything, including dust, debris, and even pet hair, and it has up to a 40-minute runtime. The vacuum has a dust detection sensor that turns red to alert you of dust, but it turns blue once it's all cleaned up. It's a quiet vacuum that can also convert into a handheld vacuum with attachments to help you clean upholstery and furniture, stairs and crevices, cars, and more.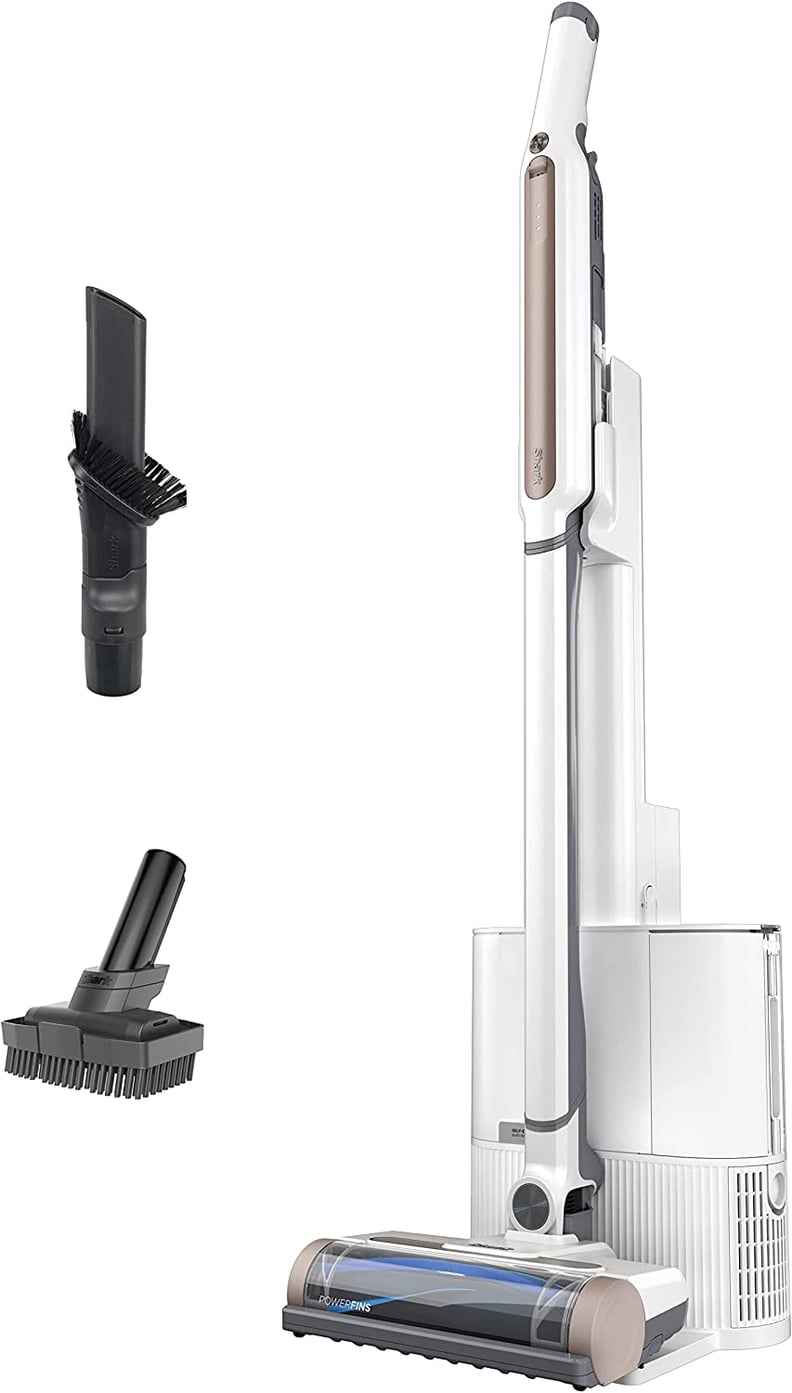 The Best Cordless Vacuum
Shark Wandvac System ($280, originally $330)
If you're looking for a cordless option without the hefty price tag, try the Shark Wandvac System. The powerful vacuum has a lightweight and sleek build, making it easier than ever to maneuver through your home. Plus, if you're dealing with bad allergies, this vacuum is a equipped with HEPA filtration. This cordless vacuum charges itself on a self-emptying base that can hold up to 30 days of dirt and debris. The vacuum can clean deep on carpets as well as pick up the specs of dust on hardwood floors, plus the self-cleaning brushrolls pick up hair without getting wrapped up in the roll itself. The best part? It can easily convert into a handheld vacuum, and comes with a duster crevice tool and a tool specifically made to get rid of pet hair on upholstery.

The Best Vacuum For Pet Hair and Hardwood Floors
Bissell PowerGlide Pet Slim Cordless Stick Vacuum ($179, originally $247)
If you have carpeting or a pet, the PowerGlide Pet Slim Cordless Stick Vacuum is a choice that customers love for picking up just about everything. The cordless convertible vacuum has a 30-minute runtime and a powerful suction that can suck up pet hair with the specialized tools it comes with. This lightweight vacuum also converts into a handheld or high-reach vacuum to clean hard-to-reach spaces. The swivel-steering design makes it easy to maneuver, and it has an easy-to-empty dust bin that's not a total pain to clean out. Plus, it has LED lights that illuminate the ground so you can see all the dirt and debris you need to pick up.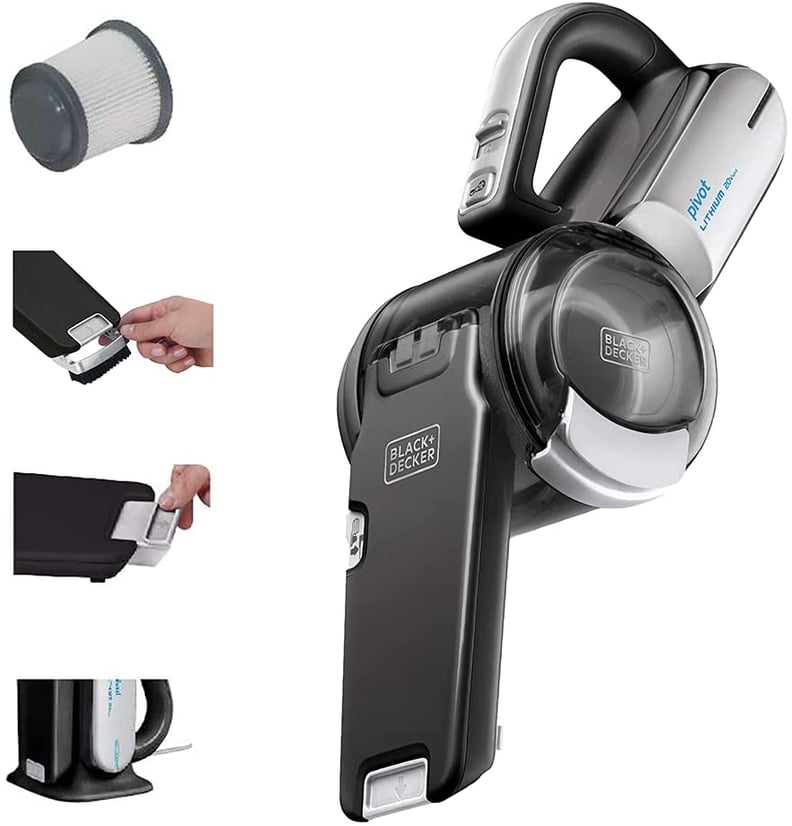 The Best Handheld Vacuum
Black & Decker 20V Max Dustbuster AdvancedClean+ Cordless Hand Vacuum ($75, originally $90)
Need something for small messes? Then get Black & Decker's 20V Max Dustbuster AdvancedClean+ Cordless Hand Vacuum. The compact design is easy to tuck away and grab when you need it. When you're not using it, simply store it on its docking station where it charges. The small yet mighty design doesn't take up a ton of storage space and is easy to keep on a desk or bookshelf without being noticeable.