How Long Do Real Christmas Trees Last?
Wondering When to Buy Your Christmas Tree? Here's How Long They Last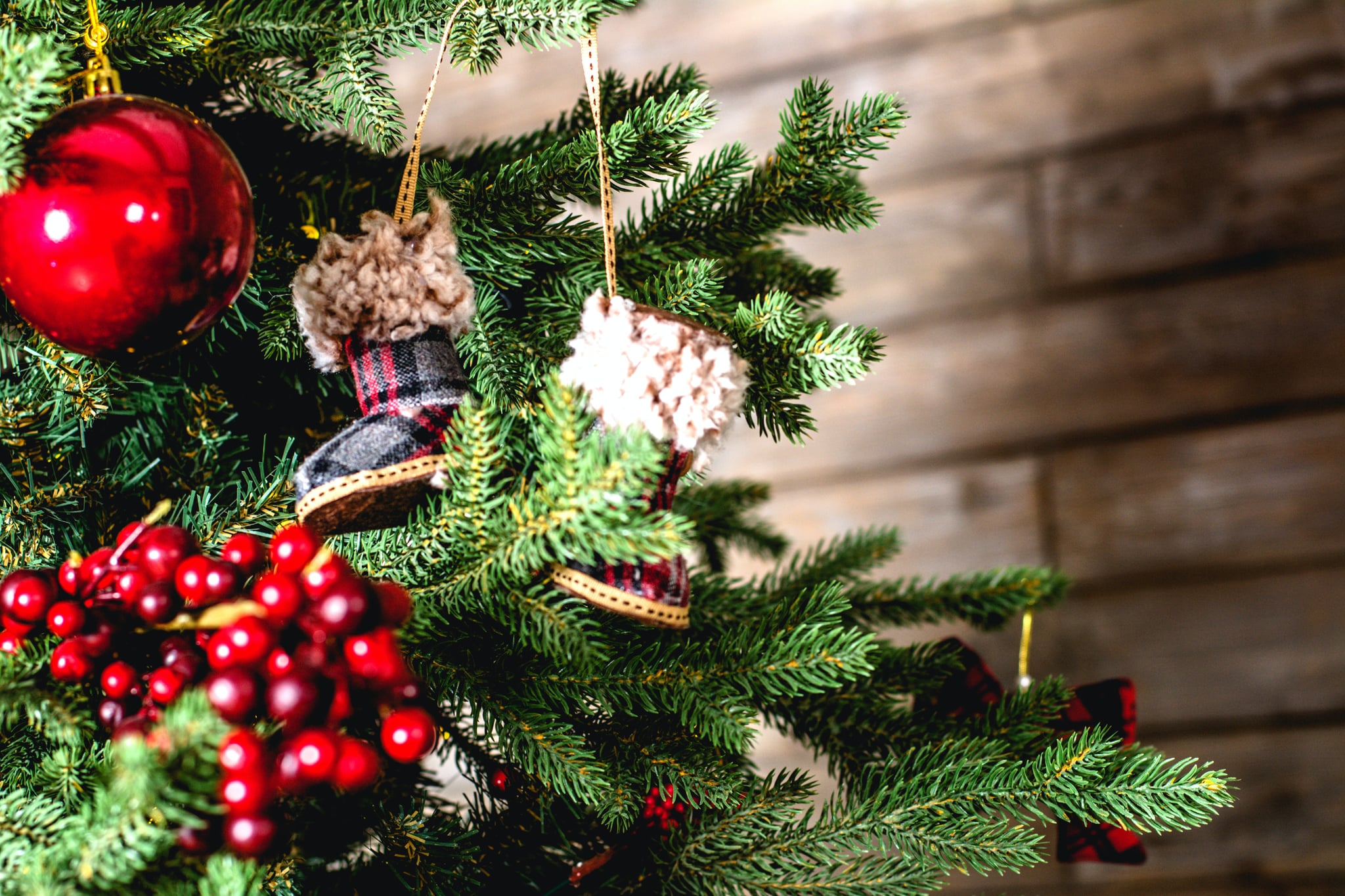 The Christmas spirit seems to be so strong this year that many people are buying Christmas trees earlier — or they may be trying to avoid crowds and stay safe. Picking out a real Christmas tree for your at-home Winter Wonderland can also be a fun holiday activity for the family; few things top the smell of a pine tree and the excitement it brings, but since real trees are, well, real, you don't want to buy a tree too early. According to Good Housekeeping, real Christmas trees last around five weeks or more with good care. So, if you buy your tree around the end of November, your tree will likely be fresh by Christmas. You can even hold out a little longer than that ー the British Christmas Tree Growers Association suggests buying one from Dec. 1 onwards.
To shop for your Christmas tree safely, the National Christmas Tree Association has guidelines for both tree lots and choose-and-cut farms. The CDC hasn't released any guidelines for Christmas tree shopping specifically at this time; however, to have a safe holiday, the CDC suggests washing your hands, wearing warm clothes, and wearing a mask.
You can ensure your new tree stays fresh for longer by trimming an inch off and watering it daily. You may also want to keep the room it's in cold or put a humidifier by the tree. In case you do buy a tree on the earlier side, make sure it stays hydrated to avoid starting a fire. The National Fire Protection Association (NFPA) suggests placing the tree at least three feet away from heat sources, turning off the lights before going to sleep, and watering it daily.
Lastly, make sure you take your Christmas tree down when it gets dry and don't leave it near your home. Instead, check with your community about a recycling program. Have a merry and safe Christmas!