Will It Be Safe to Get a Real Christmas Tree This Year?
Will It Be Safe to Get a Real Christmas Tree This Year? Here's What to Know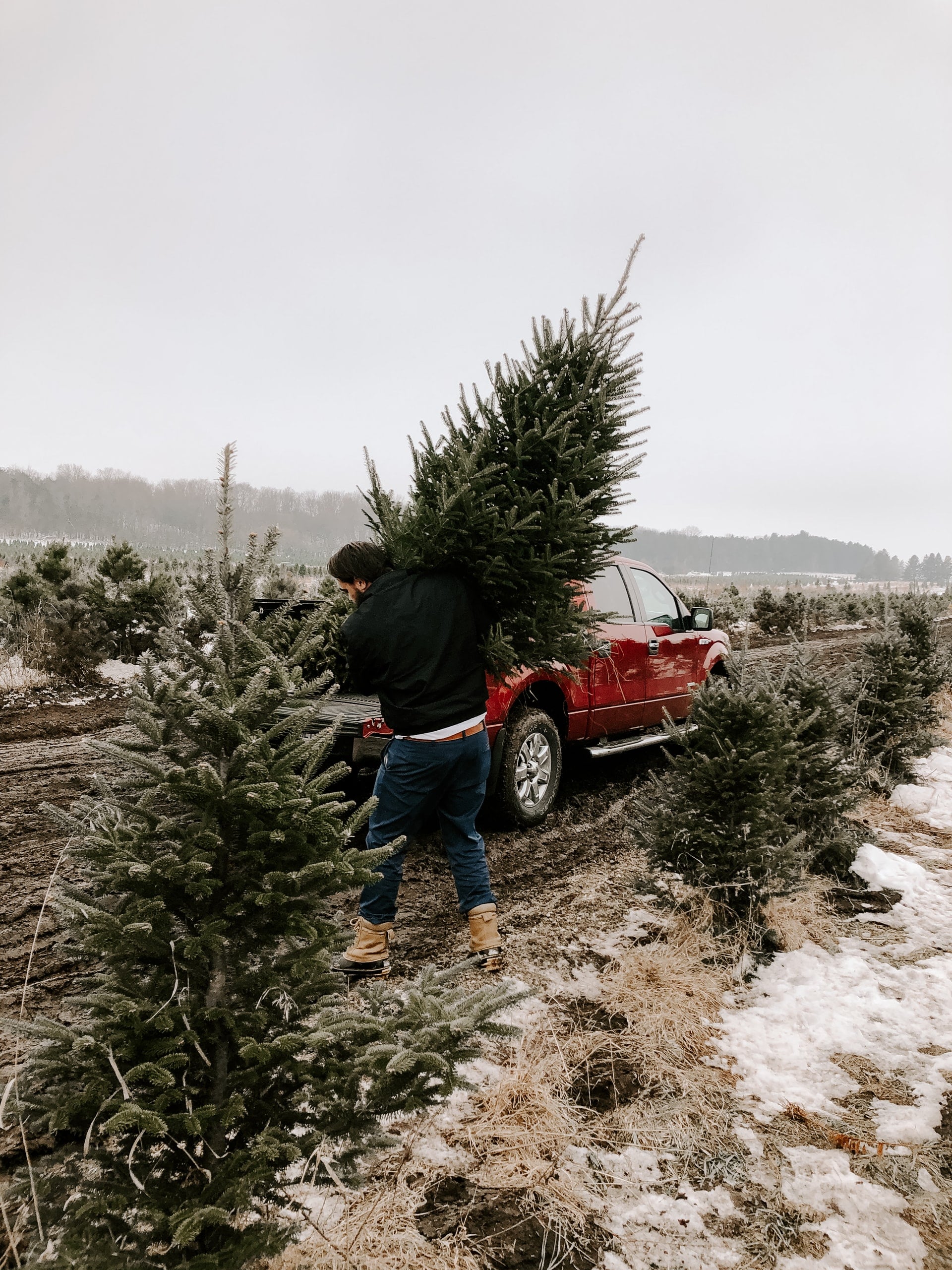 Artificial Christmas tress — both traditional and colorful — are great, but they remind me of that crackling-fireplace show on Netflix that my parents always turn on during the holidays — slightly less magical than the real thing. If you're also team #RealTree, then you know the holiday season is even more festive when you can pick out your own favorite fir, smell that fresh pine scent, and feel the real tree needles while stringing lights and hanging ornaments. But because of the ongoing coronavirus pandemic, this might be one more thing that has to be modified for safety this year. James Elder III, D.O., internist at Texas Health Harris Methodist Hospital Southwest Fort Worth, talked to POPSUGAR about some safety tips to keep in mind while shopping for a real tree this year.
"For persons interested in buying a real Christmas tree this year — as our family likely will — take heart: the tree itself is unlikely to provide a source of risk greater than would already exist," Dr. Elder said. "While the amount of time the Sar Cov2 virus can stay alive on a real tree is unknown, it would likely be a short amount of time. In addition, there would seem a low likelihood of the virus being present on the tree in the first place."
Although the tree being in your home poses no extra COVID risks, the actual shopping experience might. "A greater source of risk is simply being around other people to buy the tree," Dr. Elder explained. "So, continue to take appropriate precautions like wearing a mask and maintaining safe distancing. It may be wise to consider wearing gloves, too."
There are some other small risks to keep in mind, especially if this is your first time getting a real tree. For example, trees can sometimes cause mild reactions in people with allergies. Even worse, bugs can hide in them, so if you don't want hundreds of little crawly things greeting you when you get home, make sure your tree lot shakes out your tree before you leave. (You can also take a handheld vacuum to your tree if you still see some bugs.)
On the other hand, real trees actually have a lot of benefits — for example, they absorb carbon dioxide and other gases and emit fresh oxygen. They are also biodegradable (unlike the fake ones). Just remember to water it — not only will keeping it hydrated make it look better, but it will also help prevent it from catching on fire. The National Fire Protection Association says 29 percent of home fires that begin with Christmas trees occur in January, as they've had more time to dry out. Follow its Christmas Tree Safety guidelines to help your family stay safe once you get your tree home.
To help keep customers protected from COVID-19, the National Christmas Tree Association released a set of best practices for tree lots and choose-and-cut farms this year. Some of these include instructions on frequently sanitizing common areas, limiting the number of customers gathered together, and installing physical barriers between cashiers and customers. They also recommend that tree lots set up a drive-through experience (especially great for those at-risk customers), so everyone can still enjoy getting a real tree this year in the safest way possible. Before going, call your local tree farm to make sure it is planning on following these guidelines.
The pandemic doesn't have to stop you from participating in one of the most magical experiences: choosing your own real Christmas tree! Just be a little extra careful and open to a few modifications, and you can still enjoy your favorite holiday tradition.