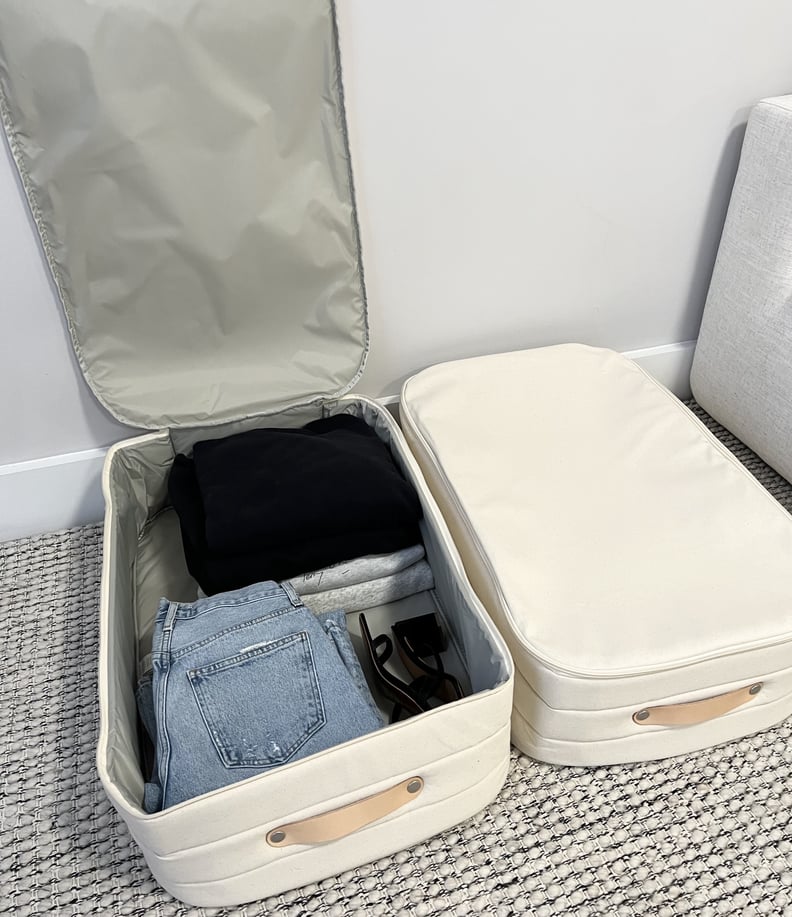 POPSUGAR Photography | Krista Jones
Open Spaces
POPSUGAR Photography | Krista Jones
Open Spaces
As POPSUGAR editors, we independently select and write about stuff we love and think you'll like too. If you buy a product we have recommended, we may receive affiliate commission, which in turn supports our work.
I'm one of those rare people who love everything about organizing. The whole process of getting things in order is my favorite part — but I can't do it without the help of useful organizing products. With that said though, I'm picky about my favorites — most choices on the market look cheap and like they won't last. One brand I always turn to for quality and style is Open Spaces. From its useful trinket tray to minimal shoe rack, I'm a big fan.
Today, the brand relaunched its Underbed Storage ($148 for two) with a redesigned upgrade. I got to test them out early, and I can tell you, they're winners. I live in a small New York City apartment, with an even smaller bedroom. My room fits a bed and a small console — and that's about it. Beyond my tiny closet, I have little storage space. Luckily, I'm a minimalist — but that doesn't mean I don't need to store things. As anyone who lives in a small room knows, there's only one area I can turn to: under my bed.
Made with natural canvas, a soft lid, easy-to-use zippers, and a lined interior, they give off almost a luxe suitcase feel.
Since I don't want my items getting dirty under my bed, I need bins or bags. I find most options online ugly and not durable, but this storage set is the epitome of style and usefulness. Made with natural canvas, a soft lid, easy-to-use zippers, and a lined interior, they give off almost a luxe suitcase feel. The breathable canvas makes it so I can store my linens and clothes without having them acquire that musty smell, all while protecting them from dust.
For me, the best part about them is their depth. You'll want to check the measurements of your under-bed space first; I have the Thuma bed frame, which offers the standard height, and they fit perfectly underneath. The deep design allows me stack sweaters and jeans, which traditionally take up a lot of space. I use one for clothes and the other for shoes and bags. The double zip makes them easy to open from any angle so I can grab something quickly. All in all, they've saved me a lot of space, and I personally think they're most stylish option out there.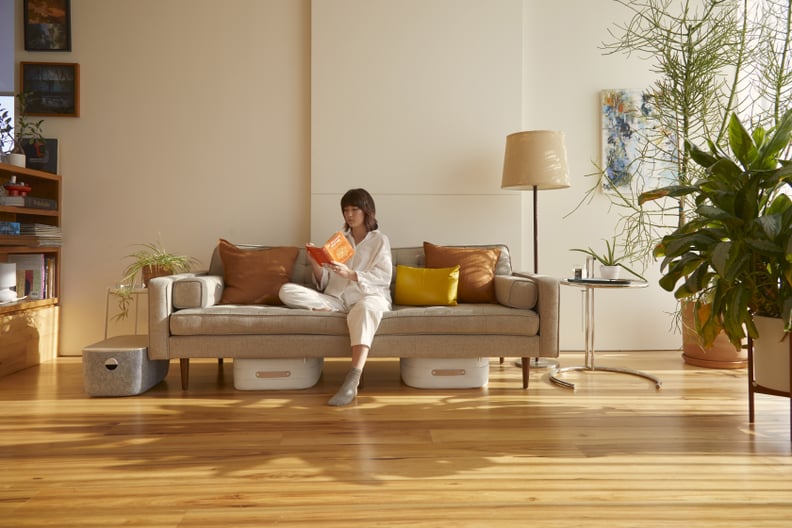 They also don't have to go under the bed — you can store them under your sofa or even in a kids' room for extra toys and stuffed animals.