Open Spaces Nesting Trays | Editor Review
Why These Nesting Trays Are My Favorite Organizers
As POPSUGAR editors, we independently select and write about stuff we love and think you'll like too. If you buy a product we have recommended, we may receive affiliate commission, which in turn supports our work.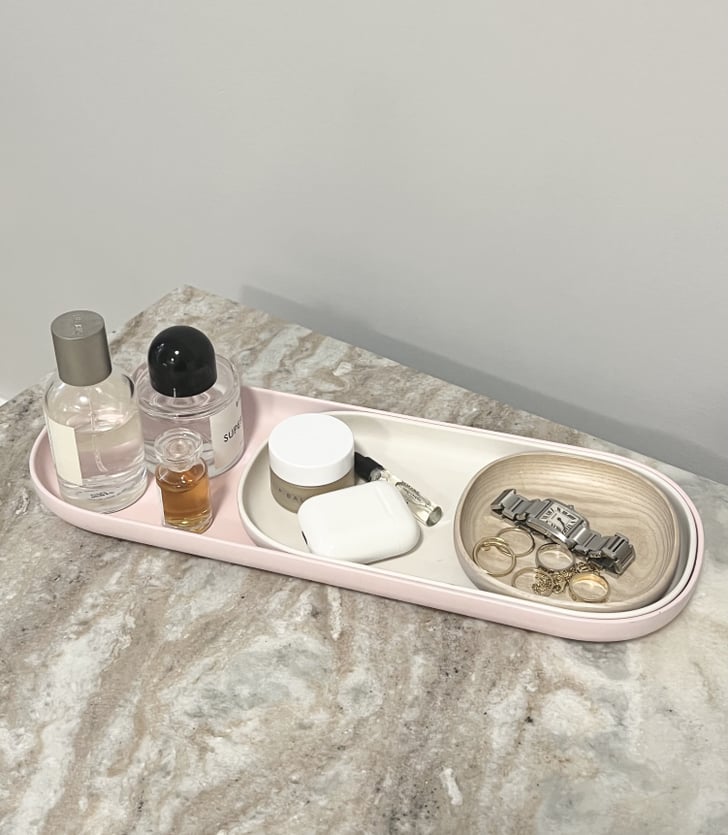 When it comes to home organizing, I'm always looking for pieces that are not only useful, but actually stylish. I'm a firm believer that if it doesn't add style to the space I'm trying to tidy up, what's the point? Over the years, I've found organizer brands that offer versatility and practicality all while looking good, and one of my favorites is Open Spaces. I'm a longtime fan of its shoe rack that doubles as a bookshelf and its storage bins that come in an assortment of fun colors. But I'm here to share my latest obsession: the Nesting Trays ($48 for a set of three).
Trinket trays are a whole subcategory of organizers that have a big fan base, and embarrassingly, I'm one of those people. I believe that everything should have a place, and that goes right down to the little things. I have a tray for my keys, another for my jewelry, a spot for my wallet . . . and beyond. These nesting trays are hands down the most stylish ones I've ever owned. I love that they have a sleek and minimal look that can blend into the scene of every tabletop.
I love that they have a sleek and minimal look that can blend into the scene of every tabletop.
I personally have mine on my marble console table in my bedroom. I use them for my jewelry when I take it off at night, my perfume, and also little items like my lip balm and AirPods. Not only do they help me to not lose my little things, but they just keep my console looking clean and organized.
The versatility of the trays goes beyond a console table, though. You can use them on your entryway table to store keys and mail. On your bathroom countertop for beauty products. Or even add them to your desk for small office supplies. Be daring and break them up into three pieces and spread them throughout your house. The options are endless. Oh, and they come in four colorways. If you're convinced, pick your favorite now.
Image Source: POPSUGAR Photography / Krista Jones