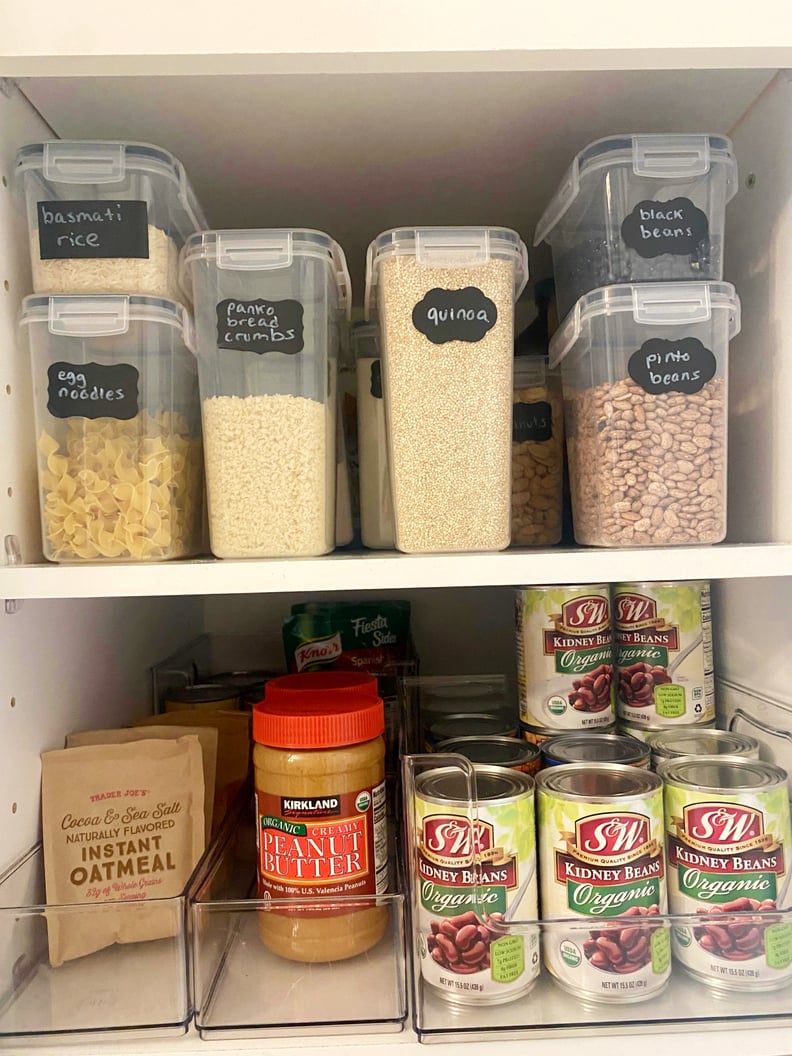 POPSUGAR Photography | Marisa Petrarca
POPSUGAR Photography | Marisa Petrarca
As POPSUGAR editors, we independently select and write about stuff we love and think you'll like too. If you buy a product we have recommended, we may receive affiliate commission, which in turn supports our work.
I was one of the first to write a news post about Walmart's Home Edit Collection when the retailer announced the news in January. As a big "Get Organized With The Home Edit" fan, I was thrilled to hear that pro organizers Clea Shearer and Joanna Teplin made their work available to the masses. After all, their clients include celebrities like Reese Witherspoon and Eva Longoria, so getting a taste of their work without breaking the bank is a damn treat.
Admittedly, though, I didn't purchase anything right away; I wanted to wait a bit to see what reviewers had to say before I added storage pieces to my cart in bulk. Flash to a few weeks ago, and I can't say I was majorly surprised to see that nearly every product has close to a five-star rating. That said, I added the 5-Piece Pantry Edit ($25) and Open-Front Bins ($20) to my cart and proceeded to come up with a game plan for my kitchen cabinets.
The 5-Piece Pantry Edit is made up of two large bins, two large insert bins, and a three-tier riser. I initially planned to use the latter as a home for soup and other canned goods but decided it would work better as a spice rack in the cabinet next to my stove. You'll see in the photo below that the top shelf still could benefit from some organizing — but hey, you need to start somewhere, right?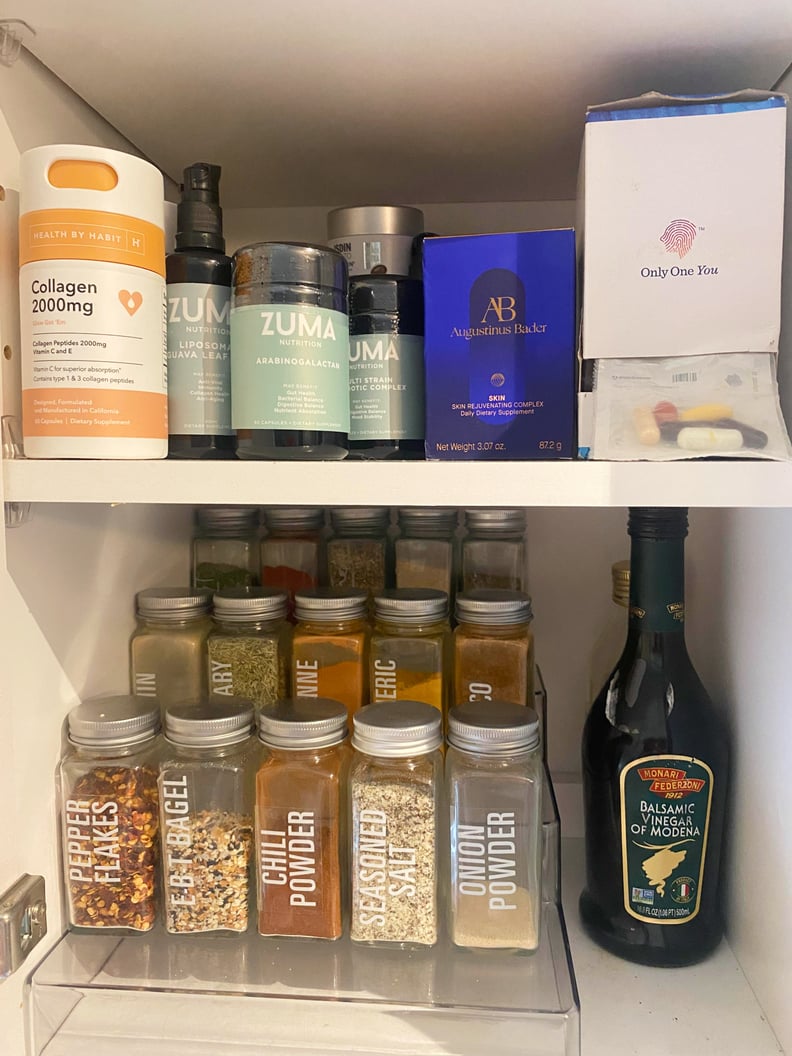 I used the remaining pieces in my Walmart order — a mix of large bins and insert bins — to tackle one of my tall kitchen cabinets, overrun with boxes and cans galore. After taking everything out of my shelves and briefly panicking about the fact that I needed to organize it all, I got to work denoting a home to each food category. I'm both pleased and slightly embarrassed to admit that I was able to dedicate an entire large bin to kidney beans and another to canned tomato products (we make a lot of tacos and pasta around here).
What surprised me most about organizing my cabinets using these acrylic storage containers was that by the time I was finished, I realized that I didn't *actually* have a lot of food ⁠—⁠ or as much as I thought I did when it was in a state of chaos. I felt a massive sense of relief seeing everything stored neatly, and it's made finding ingredients a hell of a lot easier. (I officially get the hype as to why everyone's organizing their fridges and cabinets on TikTok; it's basically a cathartic experience.)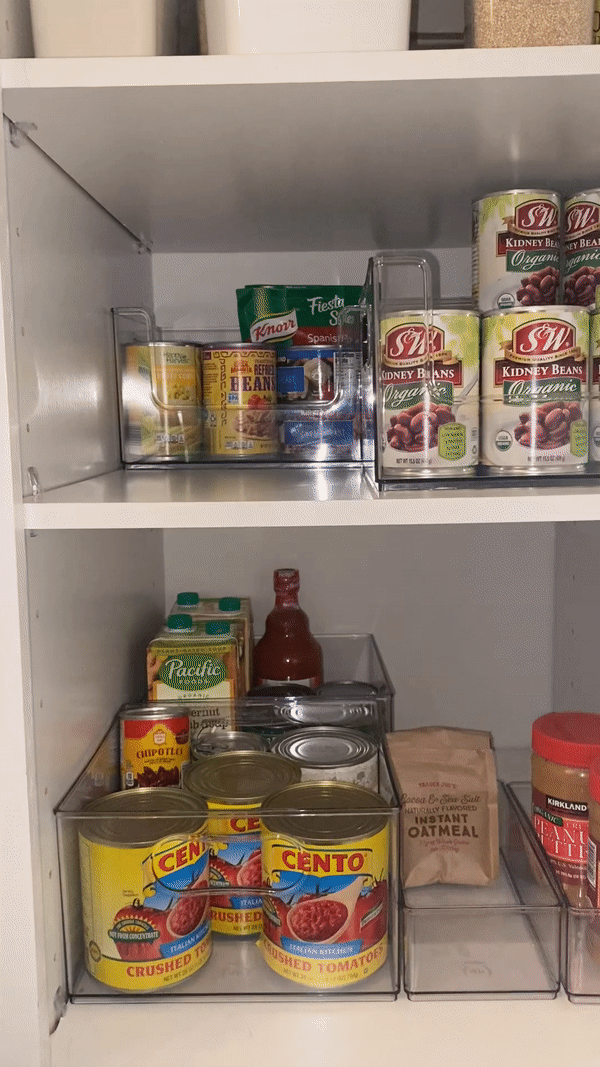 The only bummer about this experience is that my shelves aren't wide enough to house the large bins side by side. But it's not the end of the world; I just stored products that I'm more likely to reach for in the front bin and items I don't use as often in the back.
My favorite pieces in the collection are undoubtedly the narrow insert bins because I think they're perfect for storing oatmeal packets or single-serving snacks of your choosing. They were designed to fit into the large bins if you so choose, but they worked better on their own in my setup.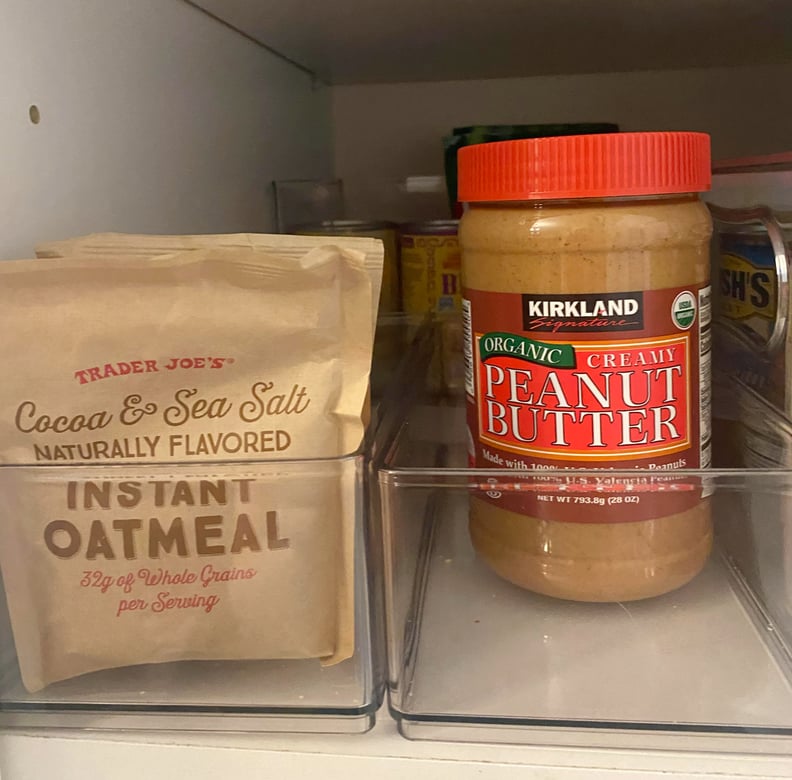 If you're thinking about transforming your pantry, I highly recommend using storage solutions from Walmart's Home Edit Collection. Now that I've tried out a few of the products, you can best bet that I'm ready to place another order. Next order of business: the fridge.