Source: POPSUGAR Photography / Sarah Lipoff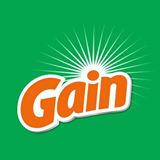 Beautiful scents have the power to change the way you feel. That's why we partnered with Gain for this post.
Scent is a wonderful thing. It can completely change your mood or calm your mind after a long day. The smell of cinnamon always makes me happy — it's like biting into my Grandma's classic flan recipe. And a fragrance can actually calm the mind and ease anxiety, which makes these mason jars DIYs a must. Harness the power of smells you love with four fragrant air fresheners that will make your day.